10 Sites to Visit in Mexico City That You Won't Find in Any Guide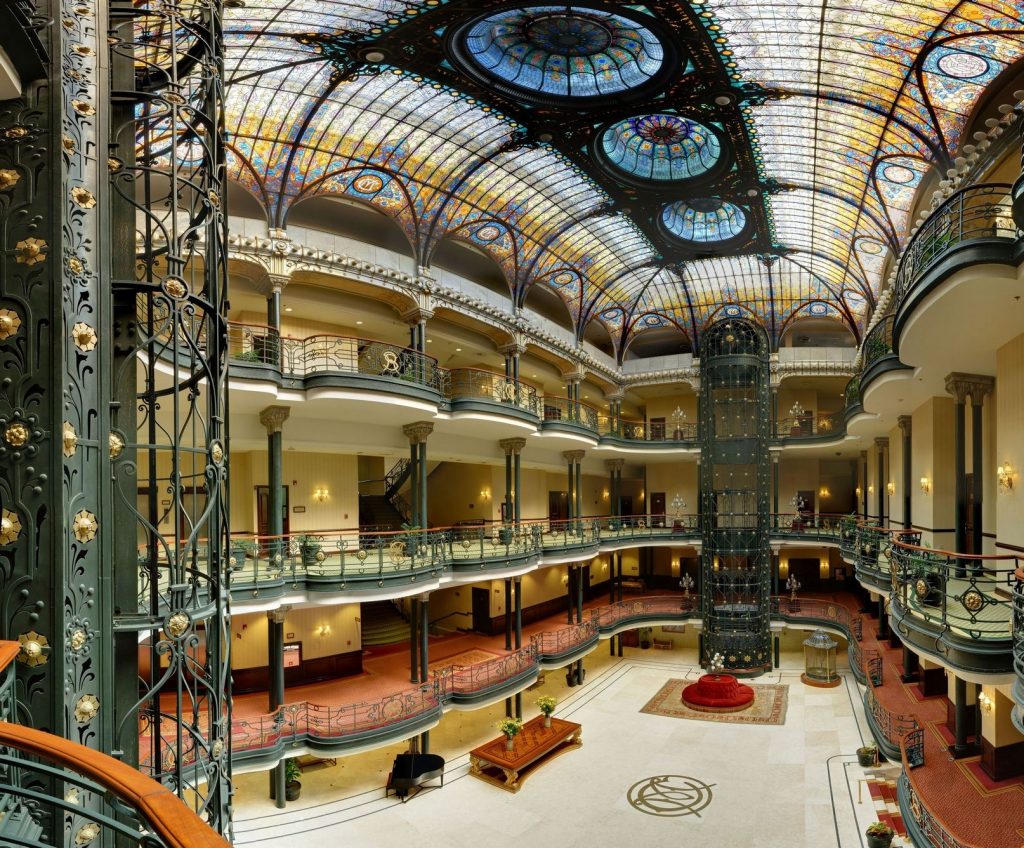 Over the last years, Mexico City has flourished in culture, cuisine and tourism, which has increased the number of national and foreign visitors of the Capital. There is an endless number of museums, galleries, tourist attractions, and delicious restaurants where to enjoy the best of Mexican cuisine. There is such a vast array of options, that we often forget to visit unique and distinctive places in the city.
Thus, together with Expedia.mx, we have created a list of 10 places you should see in CDMX that you won't find in traditional guides, but are well worth visiting.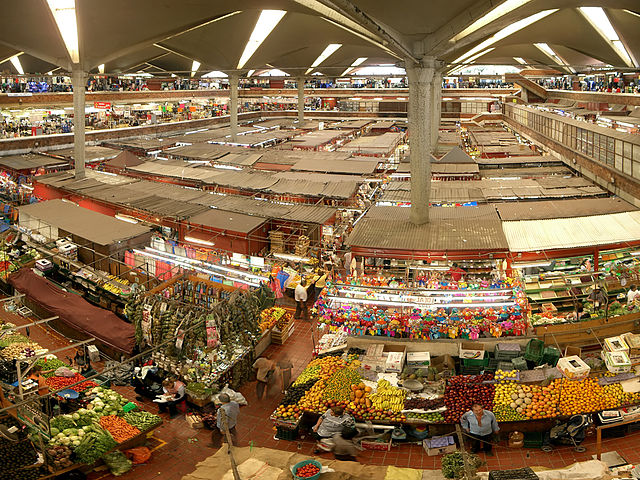 San Juan Market

One must visit the food market to get a deeper sense of a country's culture and cuisine. In Mexico City, we have a vast array of markets, including San Juan, or Ernesto Pugibet by its oficial name, located at the heart of the historic center. Foro ver 150 years, this market has been offering gourmet and exotic products you won't easily find anywhere else in the metrópolis. Even though the market is huge and has about 300 stands, there are some you must absolutely see. Including famous La Jersey, selling imported cheeses, cold cuts, and a splendid foie gras. Order one of their delicious baguettes with Brie cheese, a variety of marmalades, and Italian prosciutto. Another must stop is Café Triana, offering organic coffee from Chiapas and Veracruz. If you are in search of the freshest fish and seafood, you must visit El Puerto de Santander, a stand with a great Spanish influence, offering squid, sardines, sea bass, amberjack, and other sea delicacies. Last, you must try the exotic bugs, including Atta ants, mezcal worms, and grasshoppers at Los Coyotes.
* San Juan Market is 15-20 min walking from Bellas Artes and Zócalo
Calle de Ernesto Pugibet #21
Drinks at Gran Hotel de la Ciudad de México
If you are a local or tourist at Mexico City, you'll surely visit the variety of tourist attractions found at the historic center. During your tour of the área, you'll surely walk along Palacio de Bellas Artes, the National Palace, the Alameda, and Templo Mayor. If you wish to take a break, we suggest visiting the Terrace of the Gran Hotel de la Ciudad de Mexico, an area on the fifth floor offering panoramic views of Zócalo, National Palace and the Metropolitan Cathedral. Relax and have a tequila or mescal while delighting in the wonderful views, ideal for taking pictures. On your way out, take a good look at the building, built in 1898 intended to become the largest shopping mall in all of America, and the first with an Art Nouveau structure. Notice the details, such as the lobby's iconic stained glass window, and the old elevators, there is a reason why this corner holds some of the greatest splendor and grandeur in all the historic center.
Av. 16 de septiembre #82, Centro          Tel: 1083 7700
Santa María la Ribera
For those who enjoy the outdoors, the Alameda of Santa María La Ribera is an excellent choice. this place was the first public garden built beyond the boundaries of the historic center. Four octagonal tile fountains adorn its paths. In 1910, at the center of this place, a Moorish kiosk was placed, with over 50 supporting columns. This kiosk with decorative filigree has become an important symbol of this neighborhood, and the ideal place for children to run and play. If you're ever there, purchase the pork rinds or street-stand potato chips, garnished with hot pepper and lemon.
* From here, take a 15-20 min taxi or Uber ride to have lunch at Nicos
Calle Salvador Díaz Mirón S/N, Santa María La Ribera
Nicos
Mexican cuisine is extremely vast and varied, according to the region you are visiting. At the capital, regardless of where you eat, whether a street stands, markets, traditional or luxurious restaurants, guests will leave with "a full belly and a happy heart". For this guide, we chose Nicos, a highly renowed restaurant, an unpretentious site where guests go to enjoy its wonderful food. Located in Azcapotzalco, an industrial manufacturing area of the city, where chef Gerardo Vázquez Lugo has achieved to turn this restaurant into an obligated stop for food lovers. Nicos offers traditional – but progressive Mexican food, using original ingredients in support of small nationwide producers. Guests can enjoy typical Mexican dishes, such as tortilla soup, enchiladas, huaraches with Cecina or sopes. Despite being critically acclaimed worldwide, once you step into this restaurant, you'll feel as an accomplice of this well-kept secret.
Av. Cuitláhuac #3102, Azcapotzalco     Tel: 53967090
https://www.nicosmexico.mx/
La esquina del chilaquil
If you wish to get an in-depth knowledge of Mexican cuisine, traditional restaurants will not suffice. You must endeavor out into the street stands found everywhere. Popular among the residents of the capital who satisfy their usual cravings with quesadillas, sopes, tacos, churros and tortas at incredibly affordable prices. One of the most famous street stands is the chilaquil corner, between Alfonso Reyes and Tamaulipas in the Condesa neighborhood. A stand that has existed for over 64 years, and lived through four generations of women. Here they serve a ton of calories: tortas of green or red chilaquiles and breaded cutlets, chicken or cochinita pibil. Polititians and hipsers, office workers and celebrities alike wait patiently up to an hour in line to enjoy this feast. Don't wait any longer, go have your torta of chilaquil!
* Get in line early to avoid long waits, and then take a taxi or Uber (15-20 min) to San Miguel Chapultepec neighborhood.
Alfonso Reyes Esq. Tamaulipas, Condesa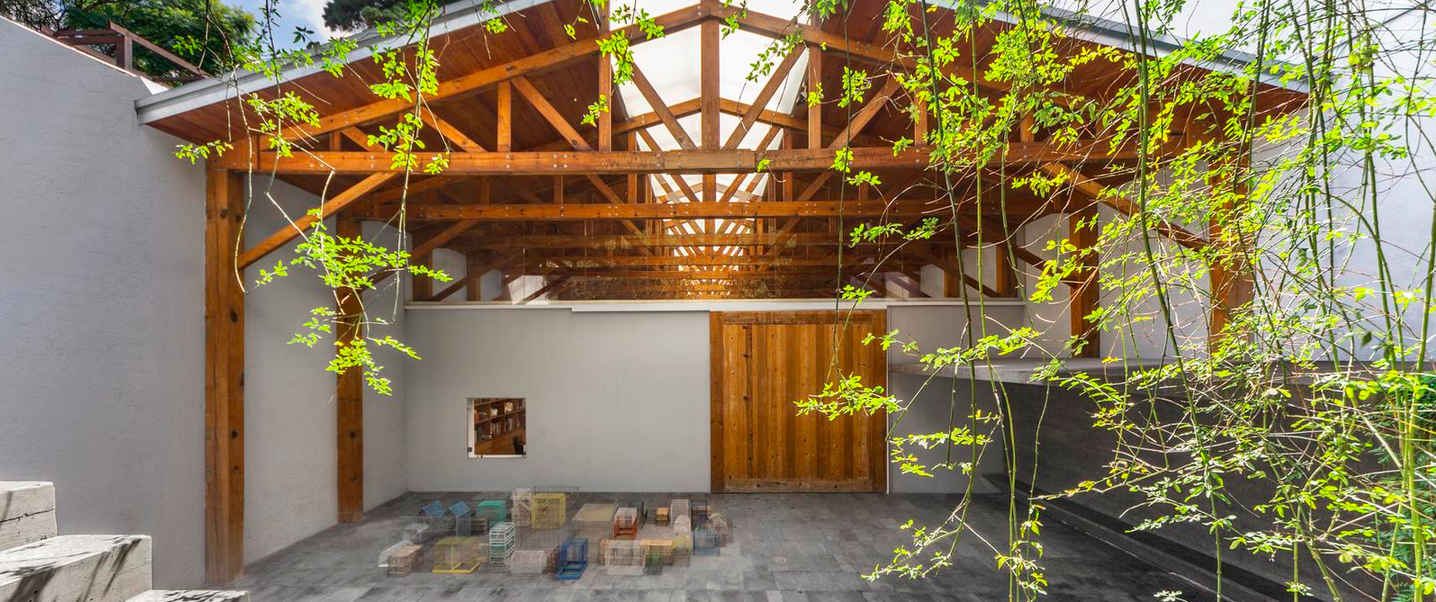 Art Galleries in San Miguel Chapultepec
There are thousands of galleries in many areas of Mexico City, including Polanco, Condesa, Roma, and San Miguel Chapultepec. Some of them specialize in Mexican artists, others in photography or contemporary art. But San Miguel Chapultepec neighborhood is known for hosting some of the best galleries in the capital. We recommend you spend one morning in the area, and seize the opportunity to visit some of the most renowned galleries. Start at  La Galería de Arte Mexicano, founded in 1935, which began showing the work of artists Diego Rivera, Rufino Tamayo, and Agustín Lazo, plus others. It currently shows the work of Mexican artists, and from other countries intimately related to Mexico. Then move on to Kurimanzutto, a gallery in continuous support of a new generation of contemporary artists. The art and the building are both worth your time. The building was remodeled by Mexican architect Alberto Kalach, who preserved the high ceilings, original woodwork, and natural lighting of what used to first host a lumber store, and later an industrial bakery, to create this gallery. Then, walk towards Patricia Conde Galería, an area devoted to promoting photography practices from national and international artists. Last, conclude your tour at the Nina Menocal gallery, the first in the world to exhibit work from the 80s generation, and a benchmark of contemporary Cuban art in our country.
*San Miguel Chapultepec is a 15-20 min taxi or Uber ride away from Condesa and Roma
Air balloon at Teotihuacán
When you visit Mexico City for the first time, one of the obligated stops is at the pyramids of Teotihuacán, an ancient pre-Hispanic city of Mesoamerica, located 78 kilometers away from the capital. This archeological site is impressive, both for its extension as for the size of the pyramids to the Sun and the Moon, which you can climb to admire the view from above. Most tourists visit this site on foot, but you can also ride a hot air balloon for an original and different experience. Dare to ride a balloon to see Teohtihuacán from the sky, and enjoy the gorgeous sunrise with a glass of sparkling white wine with your partner or friends!
*Hot air balloon rides leave at 06:30 and require reservations.
Some options are: Visita Teotihuacan, Aventura en Globos y Sky Balloons  
Anahuacalli
Diego Rivera and Frida Kahlo wanted the people of Mexico to inherit two museums. The best known by tourists is La Casa Azul in Coyoacán. Very few know about Anahuacalli, a site that shelters 50 thousand pre-Hispanic pieces collected by Rivera throughout his life. When the artist died, this museum was under construction. His daughter, Ruth Rivera, with the help of her friend Dolores Olmedo, undertook concluding the work, and inaugured the museum in 1964. Currently part of the permanent collection of pre-Hispanic pieces, visitors can find temporary exhibits, such as the one by Bosco Sodi. A Mexican artist who plays with organic materials, including burlap, clay, volcanic rocks, and resins, open from February 8 to April 30.
*From here, Ciudad Universitaria is a 30-min ride by taxi or Uber, and 15-min from downtown Coyoacan.
Museo #150, San Pablo Tepetlapa, Coyoacán   Tel: 56174310
http://www.museoanahuacalli.org.mx/
Ciudad Universitaria
Ciudad Universitaria (UNAM) is the largest public university in Latin America. Built by a number of Mexican architects, including Mario Pani and Juan O'Gorman. Named World Cultural Heritage by UNESCO, this site is an architectural and cultural treasure, ideal for tourists and locals alike to see everything it offers. We suggest visiting on the weekends to find a calmer campus, ideal for strolling around. You can start by seeing the murals by David Alfaro Siquerios in the Rectory building. If you are soccer fans, continue your tour at the University's Olympic Stadium, where Pumas now play, where you can also see the unfinished mural by Diego Rivera. Then walk towards the Central Library to see the reliefs by Juan O'Gorman on the lower walls. Follow your tour at MUAC, the University's Contemporary Art Museum, an amazing building designed by outstanding Mexican architect Teodoro González de León. This area hosts a variety of exhibits by internationally renowed artists, using techniques that include photography, sculpture and painting. Last, don't miss a concert at Sala Nezahualcóyotl, where you can enjoy events as the International Piano Festival, and the Guitar Season.
*To get here, you must take a taxi or Uber, it is 30 minutes from Polanco, and 35 minutes from the Historic Center
https://www.unam.mx/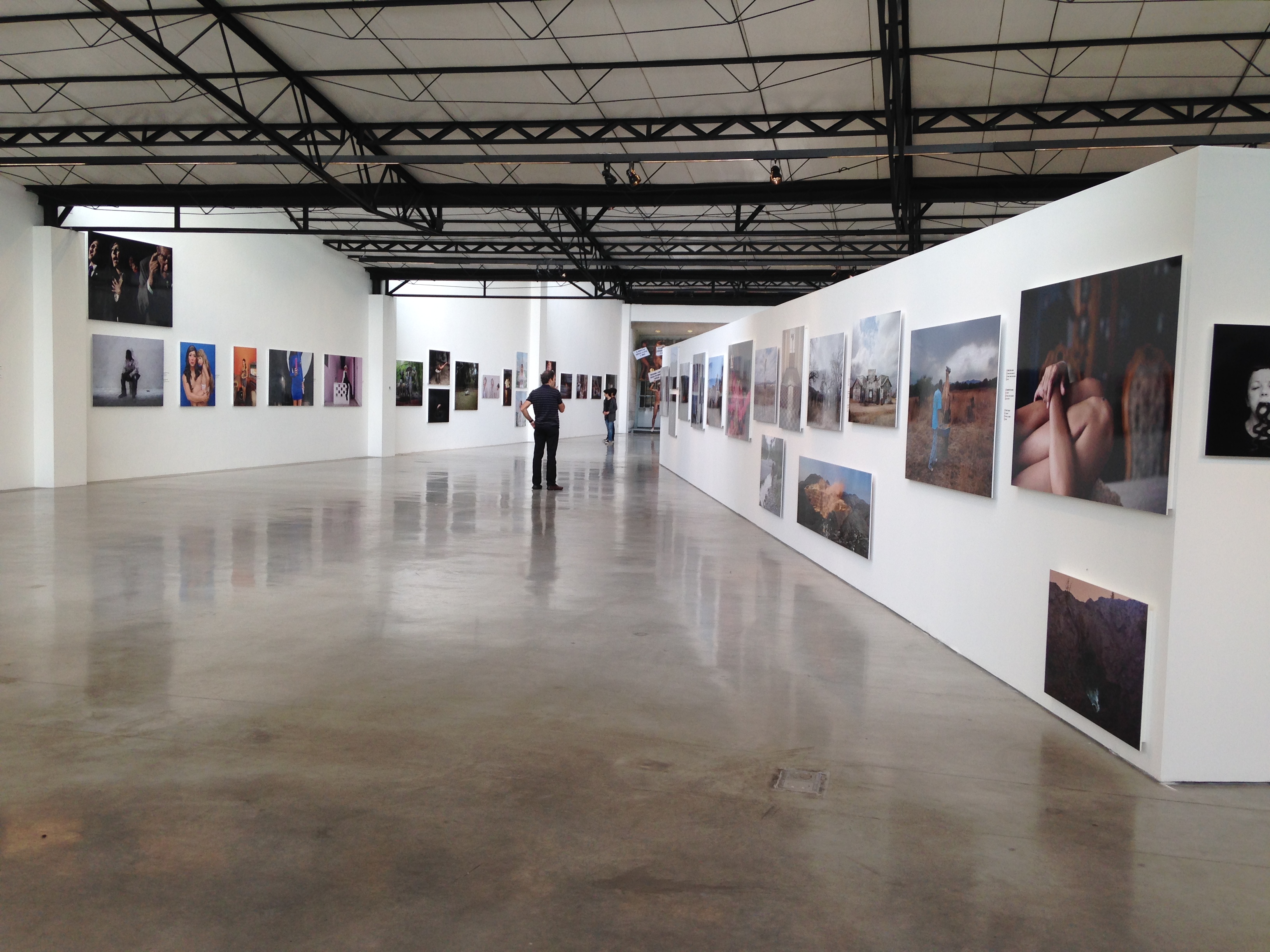 Cuatro Caminos Photo Museum

Mexico City is the city with the most museums in the world. You can find a museum on virtually any topic: history, art, cuisine, and many others. Some of the most famous include the National Anthropology Museum, the Modern Art Museum, the Jume Museum, and the Chocolate Museum. On this occasion, we recommend one of the newest and most distinctive in the city: Cuatro Caminos Photo Museum, which opened in 2015 within a building that used to be an industrial warehouse, with very high ceilings and plenty of natural light. A project from Fundación Pedro Meyer, seeking tobe not only an exhibition area, but also to provide experiences and education for the residents of the capital, for visitors to perceive photography's progress and new uses. If you love photography, you must visit this place, the largest in Latin America entirely devoted to photography.
*For reference, the museum is located a couple of blocks from the Cuatro Caminos metro station.
Cerrada Calzada Ingenieros Militares # 77, Lomas de Sotelo     Tel: 6813 5946
http://fotomuseo.mx/
Without a doubt, Mexico City is one of the cities with the widest variety of different itineraries for all kind of preferences, from visiting tourist sites to enjoying a food tour through the streets of the capital. You'll never be bored at CDMX!