5 Things to Do in April in Mexico City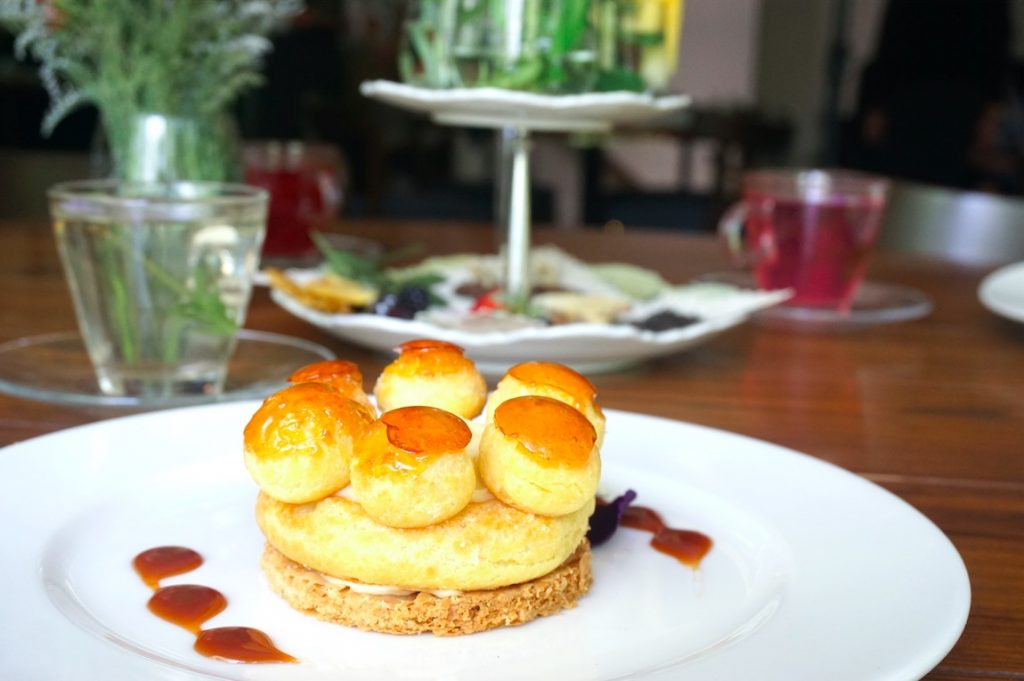 We've returned from the holidays well rested and have recharged our energy. We are received by a city full of spectacular Jacaranda trees and excellent weather. We must harness the nice season to do an endless number of outdoor activities, attend festivals and enjoy sitting on the terrace at the restaurants.
For those seeking a different plan, or wanting to know new places, here are our recommendations on what to do and where to eat this April in CDMX.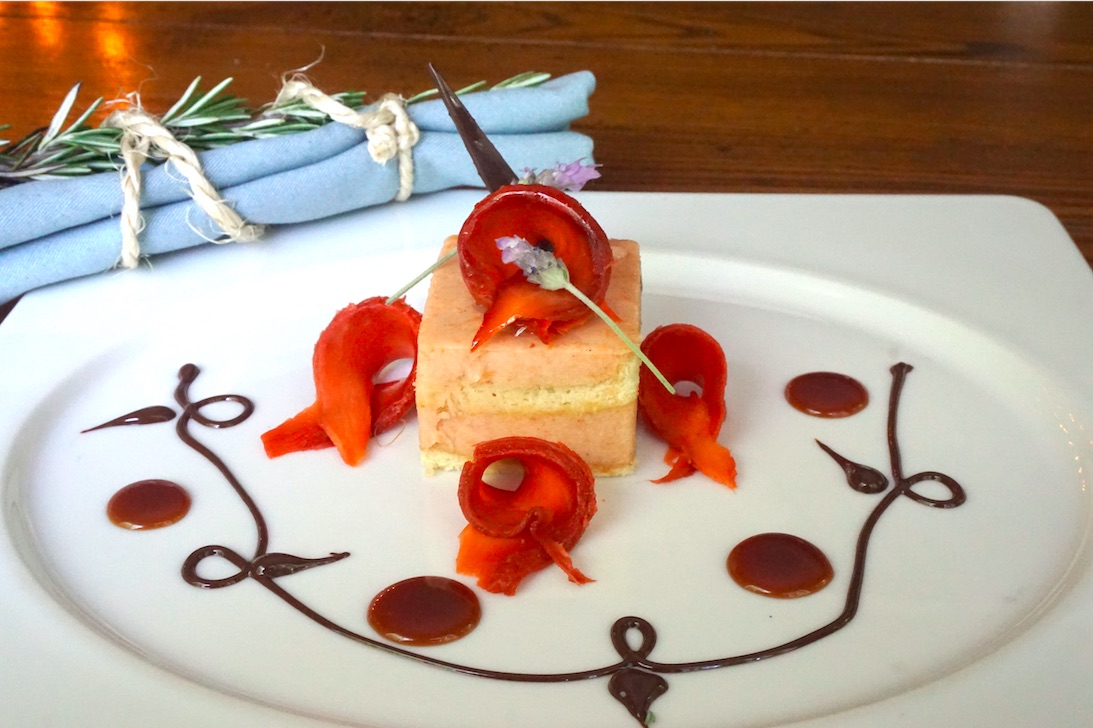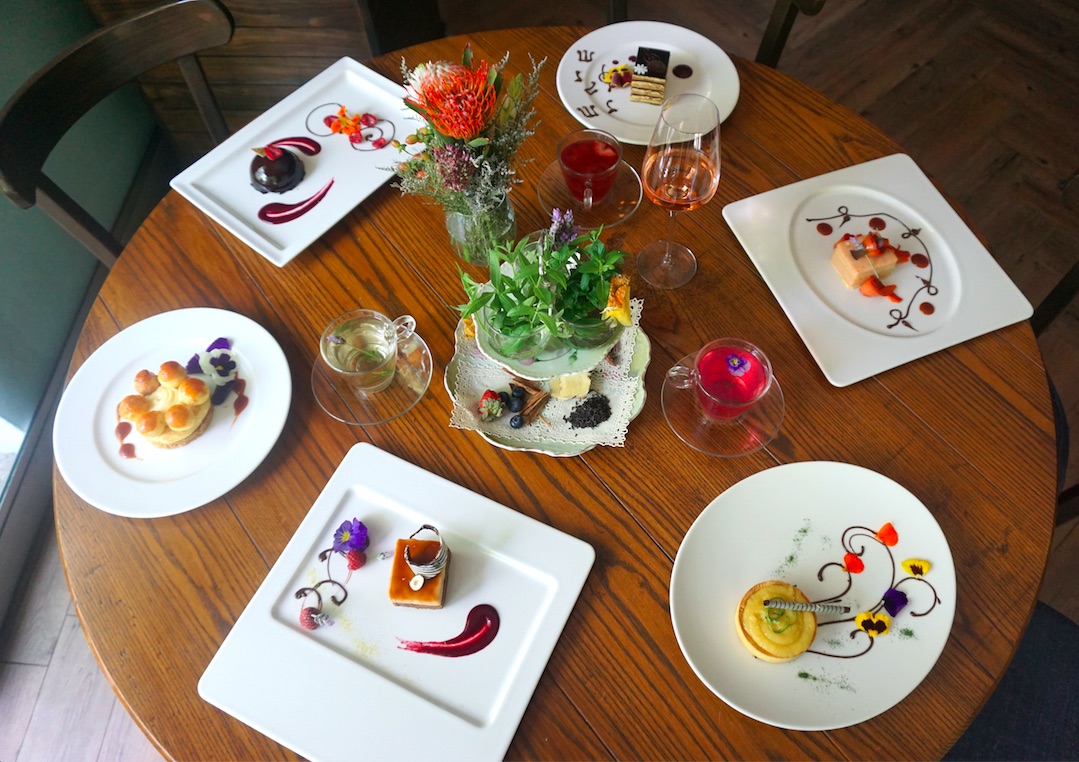 Tardes de Primavera en Cedrón 
Make the best of this season by enjoying a delicious dessert on Mazatlán street, one of the most beautiful and timbered avenues in the Condesa neighborhood. This is about the new "Tardes de Primavera" (Spring Afternoons) menu at Cedrón, a modern brasserie within a remodeled 1920's mansion. The pastry chef, Vidal Villa, will offer all through mid-May a selection of desserts you can pair with a seasonal infusion or a glass of French rosé wine. During this dessert festival, you can enjoy a few classics, such as Saint Honoré, a French cake with a puff pastry base, choux and chiboux cream, or a chocolate cake with praline.
If you are looking for something unique and fresh, we suggest the Pasión Sin Fin, made of roasted bananas and cardamom, or the guava and roasted pineapple tropical. You will experience a very enjoyable afternoon with friends, enjoying delicious desserts and a glass of rosé!
Mazatlán 24, Condesa       Tel: 75868517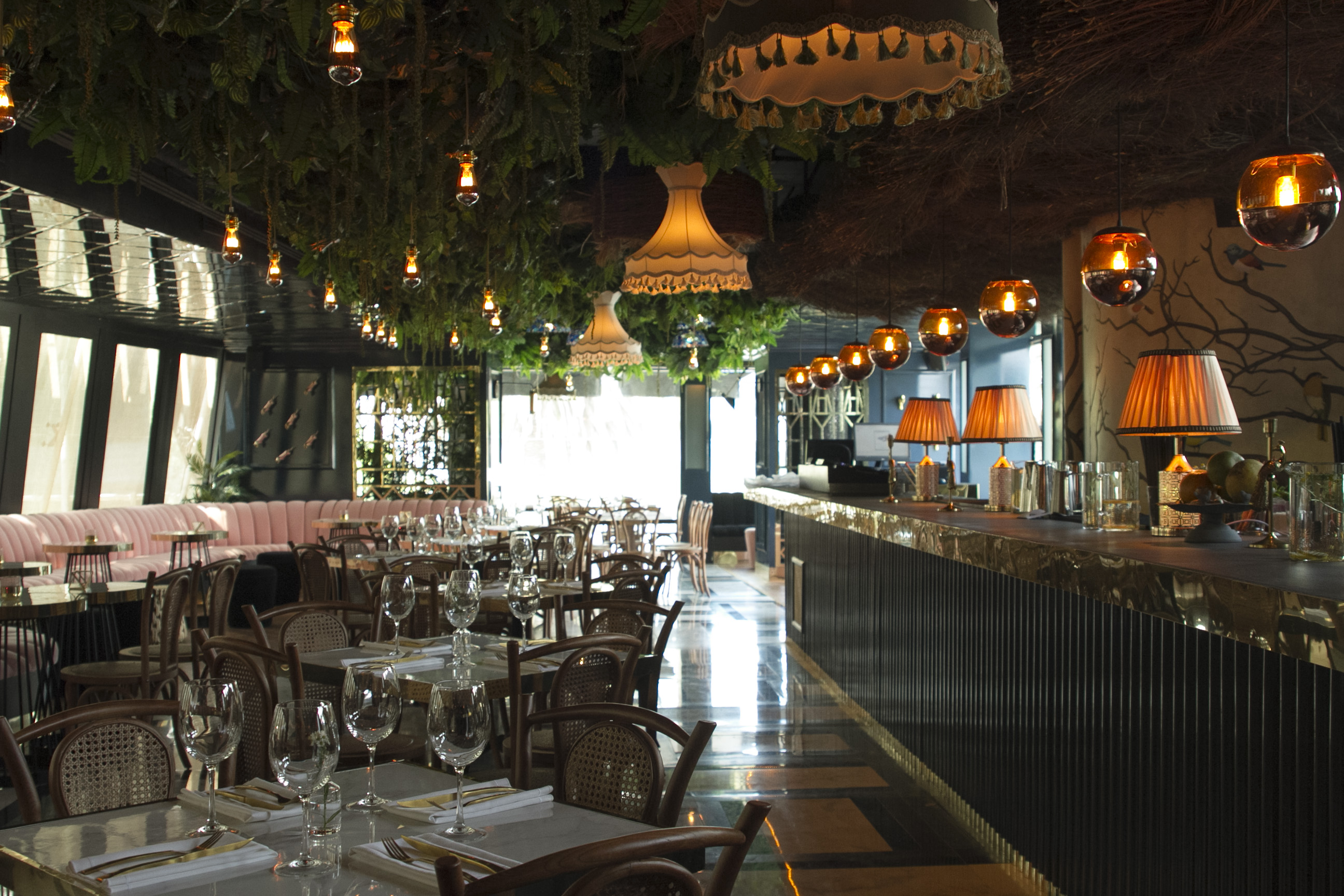 Qü-Qoo Kitchen Bar
For those who work or live in the Lomas area, Qü-Qoo Kitchen Bar on Avenida de las Palmas is one of those exciting new launches. A really cool restaurant with amazing decor, excellent drinks and good food. One of those places that surprise you the minute you walk inside. The chef behind all this is Irak Roaro, from the renowned Hotel Casa Awolly in the Condesa. For starters, we suggest ordering the cardinal with vodka and homemade marmalade made with red wine, plums, pears and citrus fruits. Regarding the food, our favorites were the sea bass tiradito, the suadero and truffles poutine, the ceviche with tiger's milk and the hamburger with foie gras pâté and burrata. If you're one of those who can't finish a meal without a sweet touch, try the cardamom pastries filled with caramel, you won't regret it!
Paseo de las Palmas 530   Tel: 84942823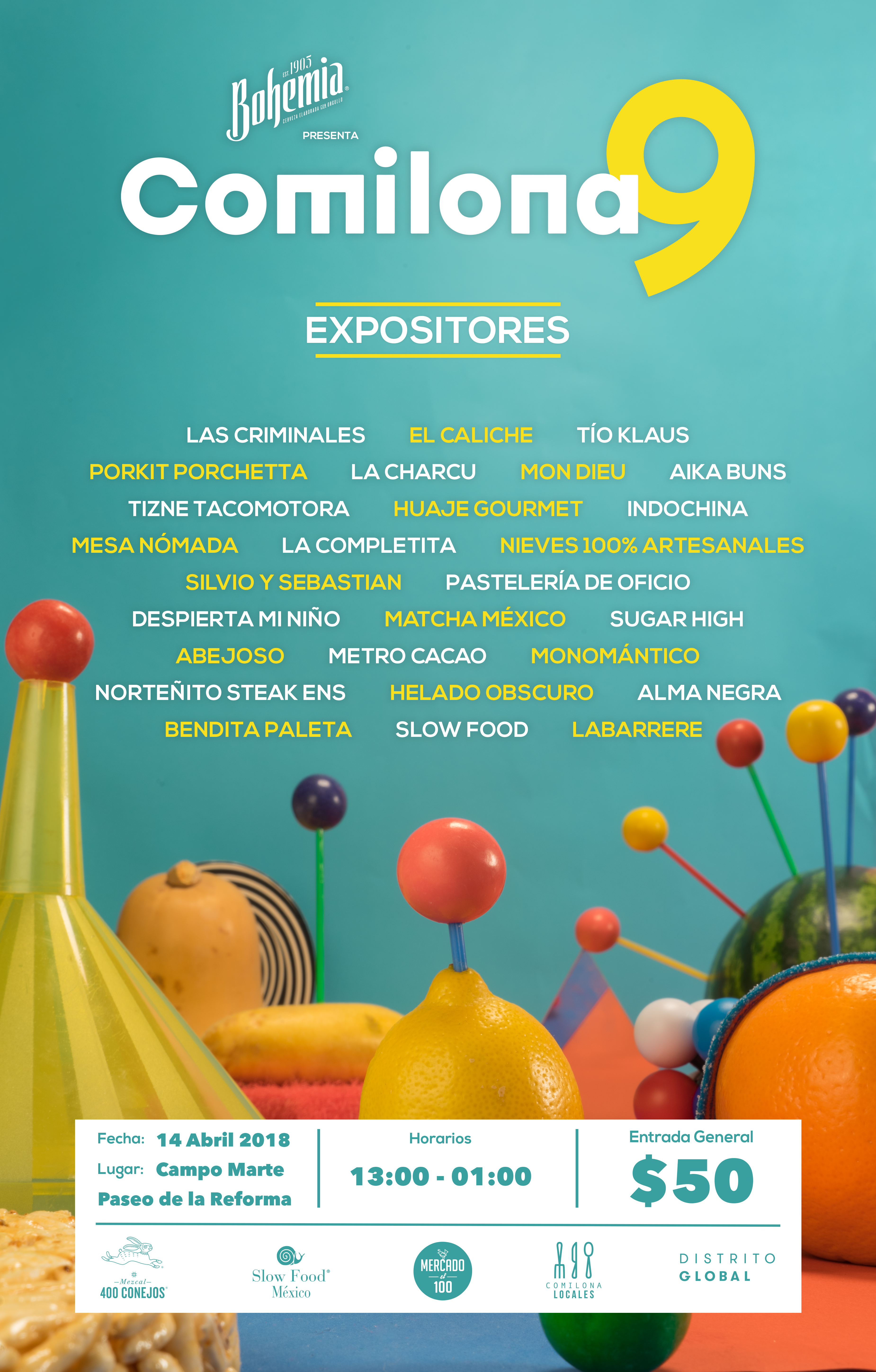 Comilona
Comilona is a platform that drives and promotes emerging and independent cuisine projects. As part of the movement, they have created a culinary festival that gathers these initiatives to drive them among the public, build relationships, work collaborations and promote culinary experiments.
The ninth edition of Festival Gastronómico Comilona will be held on the 14th of April at Campo Marte. It will host 32 gastronomy exhibitions, bars, workshops, chef battles, round tables and plenty of food and drinks. They aim to offer a more intimate area where to bring together chefs and guests in order to offer a unique gastronomy experience. If you like to try new things and learn about new gastronomy projects, don't miss it!
Para más información http://comilona.com.mx/
Pubbelly Sushi
Pubbelly Sushi is a concept by renowned chef José Mendin. His first restaurant opened its doors at Miami Beach in 2011, and now has more than five restaurants, both in the United States and at Casa de Campo, Dominican Republic. The site is founded on an Asian basis, but combines its dishes with Latin flavors, achieving an interesting fusion, paired with an excellent proposal of sake-based cocktails. The signature dishes you must try are: the tostones with ceviche, the butter crab roll with soy paper and kanikama, the tuna pizza, and the black cod miso. It's impossible not to try their spectacular miso and chocolate pudding with brioche bread, peanuts and milk caramel. I challenge you to leave something on the plate!
Presidente Masaryk 275     Tel: 52814051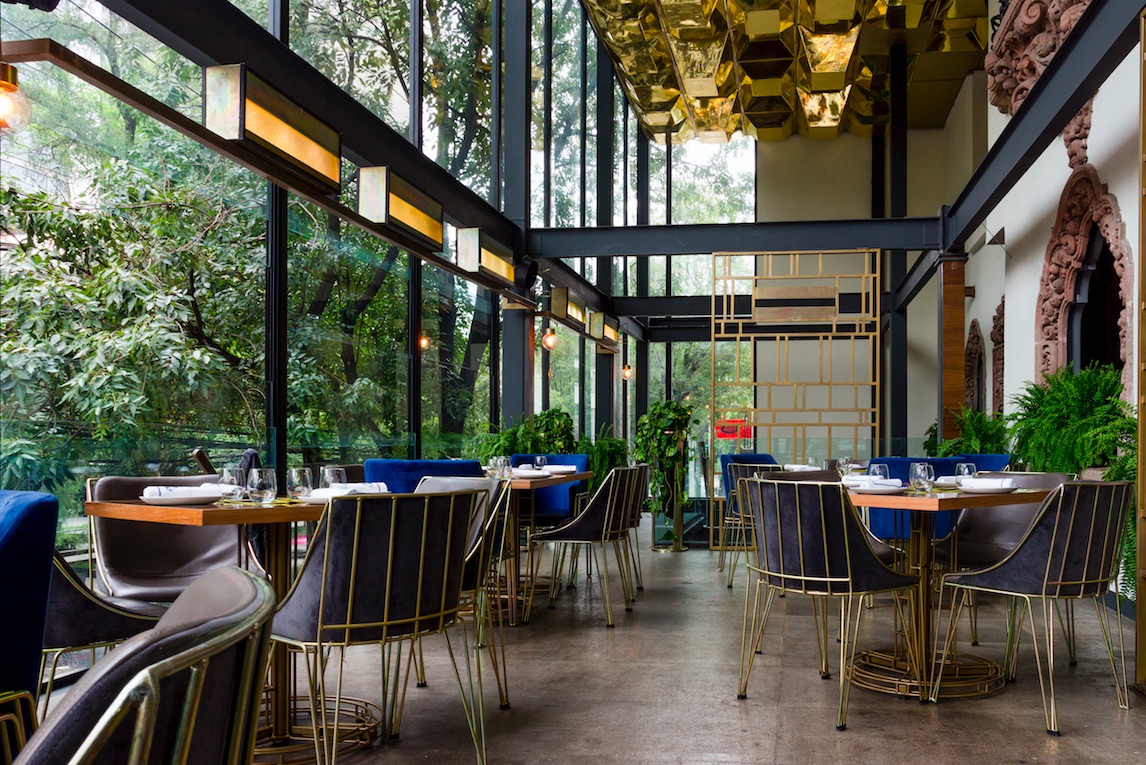 Vasconcelos
Vasconcelos is an ideal place where to have a nice meal and drinks with friends in Polanco. Located on Presidente Masaryk Avenue, within an imposing Porfirian house, with minimalist details and modern decor. It has details in brass, walnut wood and talavera tiles. The menu offers a variety of Mexican dishes designed to be shared. We tried a few and these were the ones we enjoyed the most: grilled cauliflower; roasted salad with corn, zucchini and asparagus; as well as the Don José steak and the achiote chicken sope taco. If you still have room for dessert, I recommend the panela cheese flan, or the chocolate supreme with 16 layers of chocolate!
Presidente Masaryk 120     Tel: 7826 9434