5 Restaurants You Should Visit in La Condesa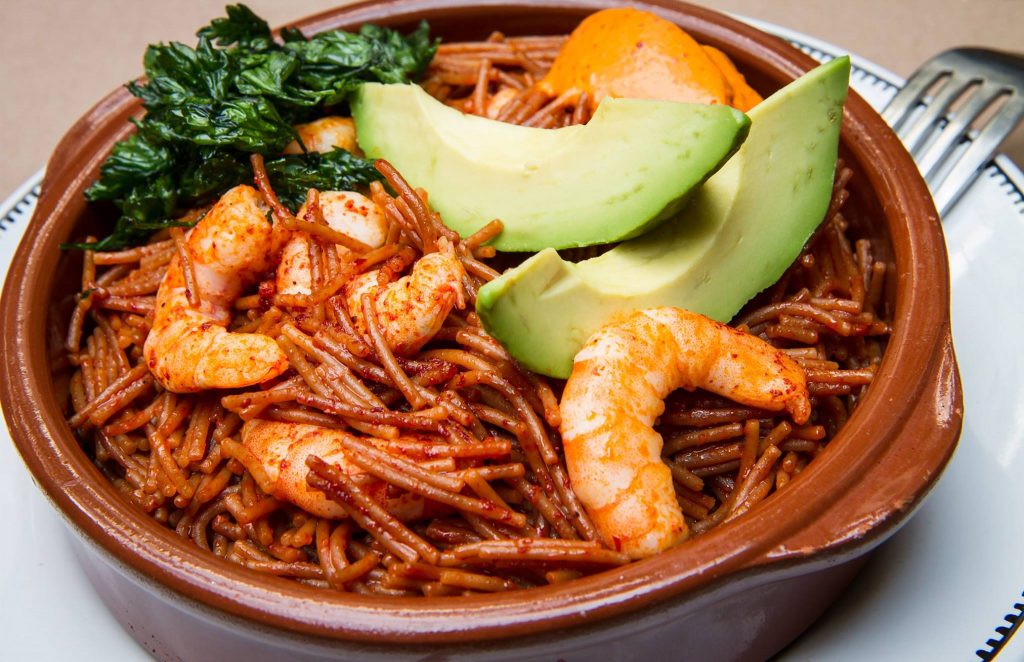 We have all experienced the feeling when you go to a restaurant for the 15th time and it is just as good as the first time you visited that place. You leave happy and wanting to go back.
There are a few of these "old" restaurants that are a must in La Condesa neighborhood. Although they are not new, they are a great recommendation for anyone visiting from abroad or a local wanting to enjoy an outstanding meal.
Below are five restaurants where you can never go wrong in la Condesa.
Lampuga
Lampuga Condesa opened its doors in October 2005. Since the early days, the owners envisioned the place as a bistrot, where guests could enjoy fresh unpretentious food, with a personalized service. Lampuga is a pioneer in modern fish and seafood restaurants in Mexico City, moving away from the traditional marisquerias that existed before. Clients can enjoy some of their signature dishes including: tuna tostadas, cebiche Lampuga, fideo seco and the grilled octopus. Lampuga recently expanded, opening two other locations in Polanco and Roma neighborhoods.
Where: Ometusco #1 Tel: 5286 1525
Rojo Bistrot
Rojo Bistrot opened back in 1999, trying to imitate a French bistro in Manhattan's West Village that the owners enjoyed going to. During the late 90's, French restaurants in Mexico City where snob and expensive, but the proprietor's wanted to do something different.  A casual, more relaxed French bistro offering warm service making clients feels part of the family. The restaurant would be a meeting point for guests of different ages and lifestyles to enjoy mouthwatering food. Among the most popular dishes is the onion soup, the Brie cheese with almond crust and the duck magret with black cherry sauce. Make sure to order a glass of wine to accompany your meal.
Where: Av. Amsterdam # 71  Tel: 5211 3705
La Taberna del Chanclas
A very well kept secret, Taberna del Chanclas is a Spanish restaurant with the best huevos rotos in the city. The owner El Chanclas worked in the renowned Casa Lucio and Taberna los Huevos de Lucio, both located in Madrid, Spain before opening his restaurant three years ago in Nuevo León Street. Although the restaurant has a short menu with reduced options, the traditional dishes they serve are extremely tasty. My favorite dishes are the pan con tomate (bread with tomato), manchego cheese, huevos rotos (French fries cooked with olive oil served with an overeasy fried egg on top) and the banana tart with dulce de leche. Reservations are a must when visiting La Taberna del Chanclas and keep your eyes open as you might run into a politician or celebrity.
Where: Aguascalientes # 206  Tel: 5264 3997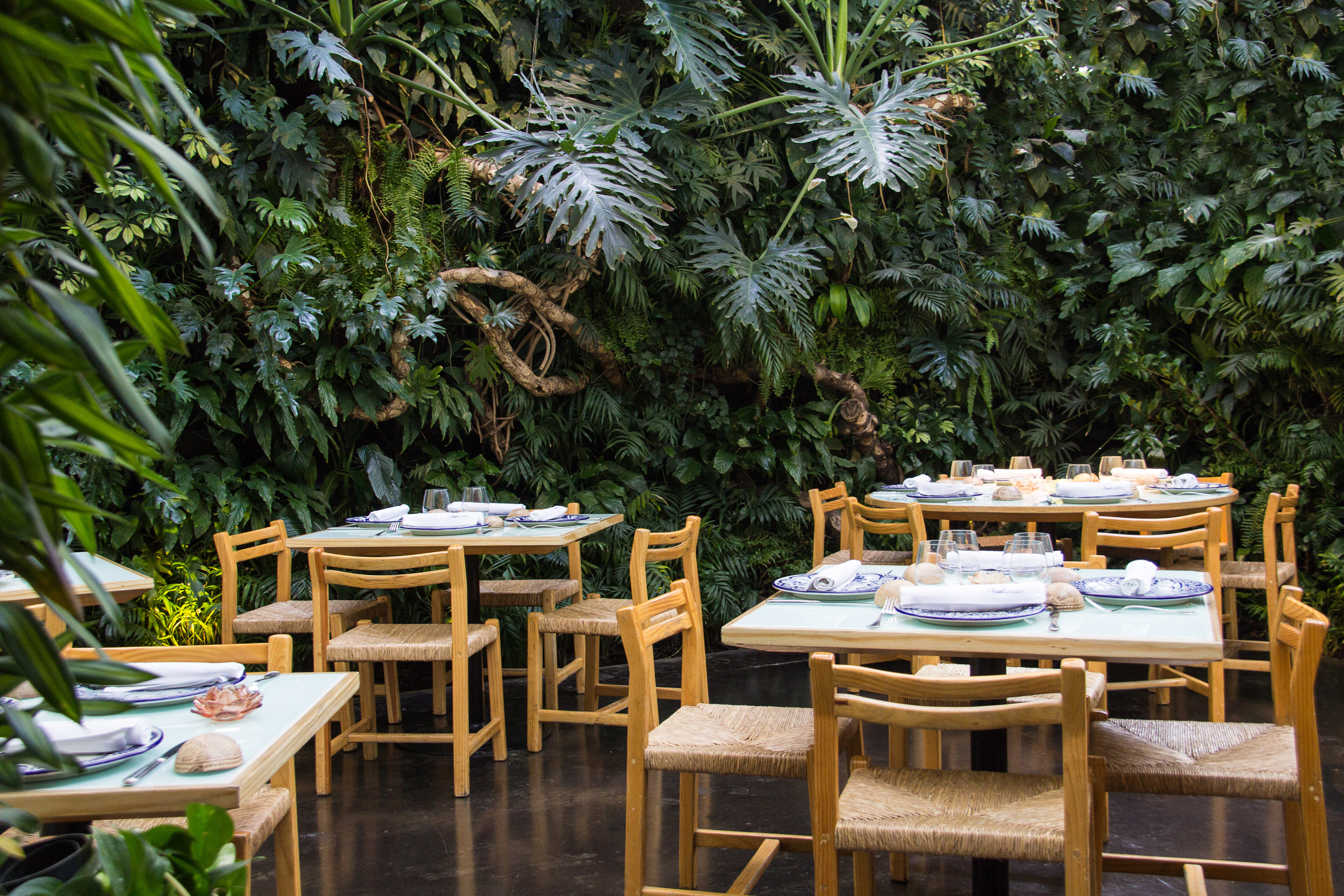 Azul Condesa
Chef Ricardo Muñoz an ambassador of Mexican cuisine locally and internationally, opened his third location in 2011 in la Condesa. He wanted to transmit his love of Mexican food to others through accessible prices with superb quality. Azul has been serving Mexican dishes such as venison salpicón, black mole and pipián blanco (chicken covered in white sauce made with almonds and sesame)., dishes that where uncommon to the general public. Guests also enjoy some of the traditional dishes including tortilla soup, ceviche and beef with chipotle sauce. Every month Azul offers a new menu pertaining to a distinct gastronomic festival, whether it's of a specific state in Mexico or a dish, the restaurant is always full of surprises!
Where: Av Nuevo León # 68  Tel: 5286 6380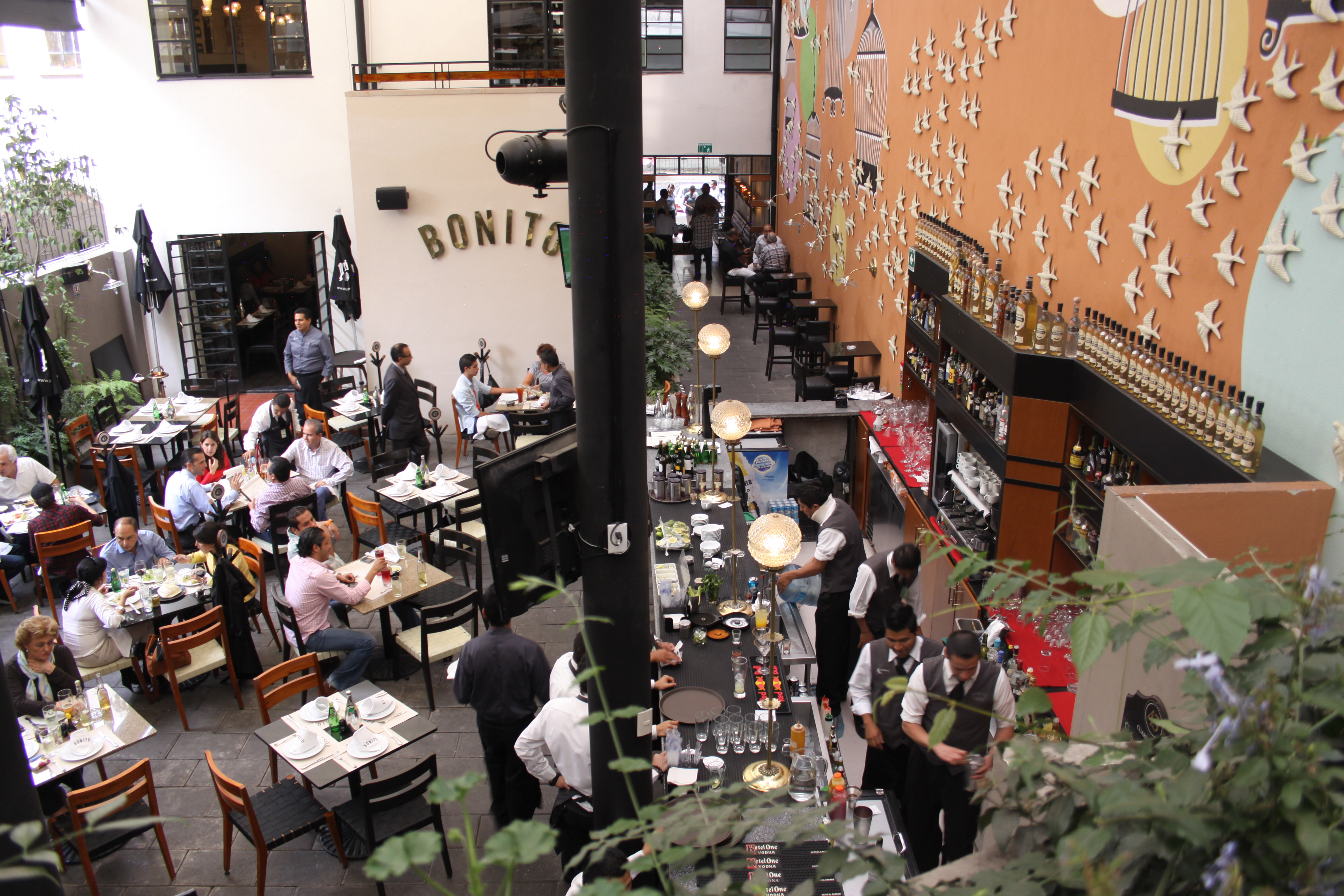 Bonito Pop Food
This restaurant opened in a space designed by renowned architect Luis Barragan in 1939, on Nuevo León Street. Bonito has a beautiful interior patio, making it a favorite spot where guests have enjoyed sunny days in Mexico City for the past four years. The restaurant offers casual international food with personalized touches, it's the type of place where you can modify some part of the dishes and the waiter won't give you a bad look. Some of my favorite dishes include the artichoke soup, the aranccini, the Brie pizza with mushroom and truffle oil and the tuna sandwich. Finish your meal with some delicious churros before heading out.
Where: Av. Nuevo León # 103  Tel: 5286 6169