5 Things to Do In Mexico City in July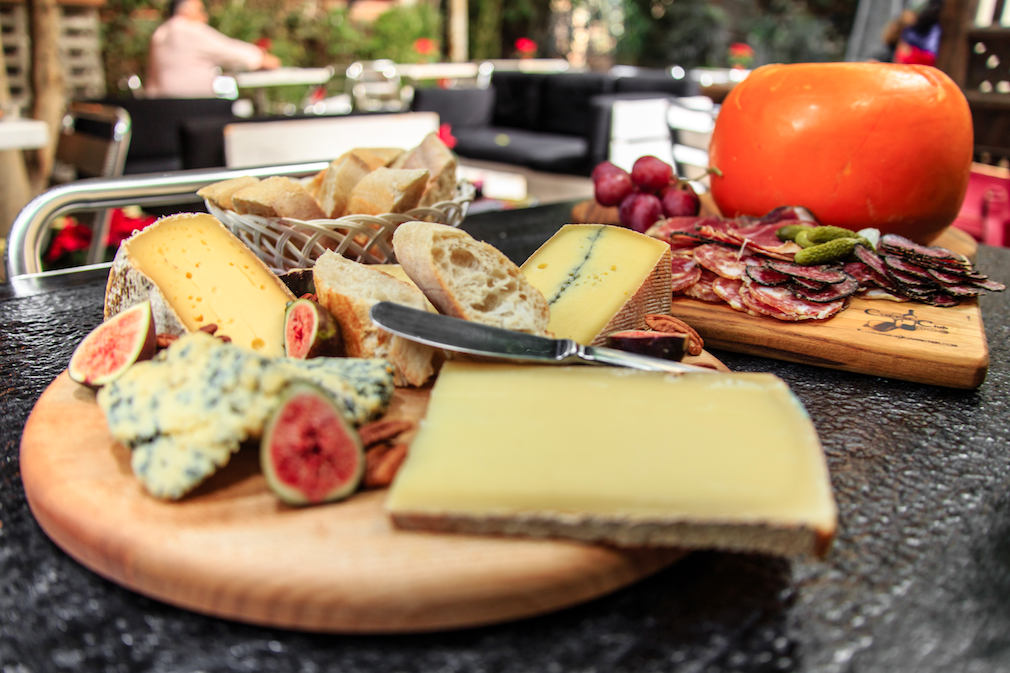 When we where younger, July was a month without school which meant we could enjoy vacations elsewhere. Unfortunately many of us cannot take those extended breaks anymore. The reality is that we must stay in the city and keep working. If you're one of the lucky ones who can enjoy a vacation and have chosen Mexico City as a destination, or if you happen to live in the city and want to take a break, below is a list of five exciting things to do in Mexico City during July.
Enigma Rooms
If you are looking for an unique entertaining experience with friends, check out Enigma Rooms, the pioneers of the escape rooms in Mexico City. These escape rooms are a real action experience, where a group of people seek to escape from a situation like that of a movie or a video game, think of a theater play where you are one of the actors. A group of 2-5 people enter a room trying to escape from it within one hour. To achieve this, participants must look for clues to solve puzzles, some of which include deactivating a bomb like Sherlock Holmes, infiltrating a soviet bunker like a secret agent or trying to escape from a serial killer. Escaping these rooms won't be easy, will you be able to make it?
Where: Av Stim # 1358 piso 1, Lomas del Chamizal  or  Colima # 385-6
Tel: 22241632 or 68403010
The Feathered
If you are a fashionista and love shopping, you should definitely stop by this new exclusive shop in the heart of Polanco. The Feathered was born in 2012 in Miami, intended to promote emerging fashion talent around the world and was later relocated to Mexico City as a private showroom. Their brand new store which opened a few months ago, offers revolutionary creative items including accessories, dresses and shoes among others. Some of the designers you will find at The Feathered include Mirit Weinstock, Marcelo Burlon, Sandy Liang and Salo Shayo.
Where: Emilio Castelar # 22       Tel: 6842 5507
Sabor y Carácter
Are you a cheese lover?  Sabor y Carácter is the first company dedicated to cheese ageing in Mexico. They created a Cheese Club where aficionados of these dairy products can discover, learn and enjoy an ample variety of cheeses. Each month, members receive three distinct cheeses with a clear explanation of the characteristics of each and suggestions on wine pairings. If you prefer, you can visit their store Le Fromager, inside Marché Dumas in Polanco. If you are planning a private event they also offer wine pairing dinners, so you can enjoy cheese and wine with your friends in the comfort of your home.
Where: Alejandro Dumas # 125       Tel: 5280 1925
Budapest Cafe Cukraszda
For those of you who enjoy discovering new coffee shops you must check out this hidden gem inside the Common People store in Polanco. On the second floor of this shop, you will find this tiny Hungarian pastry shop with a beautiful terrace overlooking Parque Lincoln. This space is a replica of a cafe in Budapest from the 1930's, a tribute to the family of the owner who fled Hungary during World War II. The interior design was done in collaboration with a movie set designer, the fabrics, the decoration and the photographs are part of the family album. If you visit Cafe Budapest make sure you try the sacher torte, the dobos, or the strudel, accompanied with over 30 tea varieties or some delicious Turkish coffee.
Where: Emilio Castelar # 149       Tel: 5280 5950
Parker & Lenox
A diner and a speakeasy all-in-one in the newly revamped Juárez neighborhood. Lenox is a traditional diner serving American food, some of their signature dishes include the grilled cheese sandwich, the hot Dog and the Tennessee burger with salted mushrooms with Jack Daniels. After dinner head to Parker where you can enjoy some jazz or blues, while drinking some outstanding cocktails. Get the Clamato Parker with tequila, salt, pepper, garlic salt, cumin, cucumber and horseradish or go for a classic Negroni or Manhattan.
Where: Milan # 14        Tel: 5546 6979