6 Gourmet Food Markets in Mexico City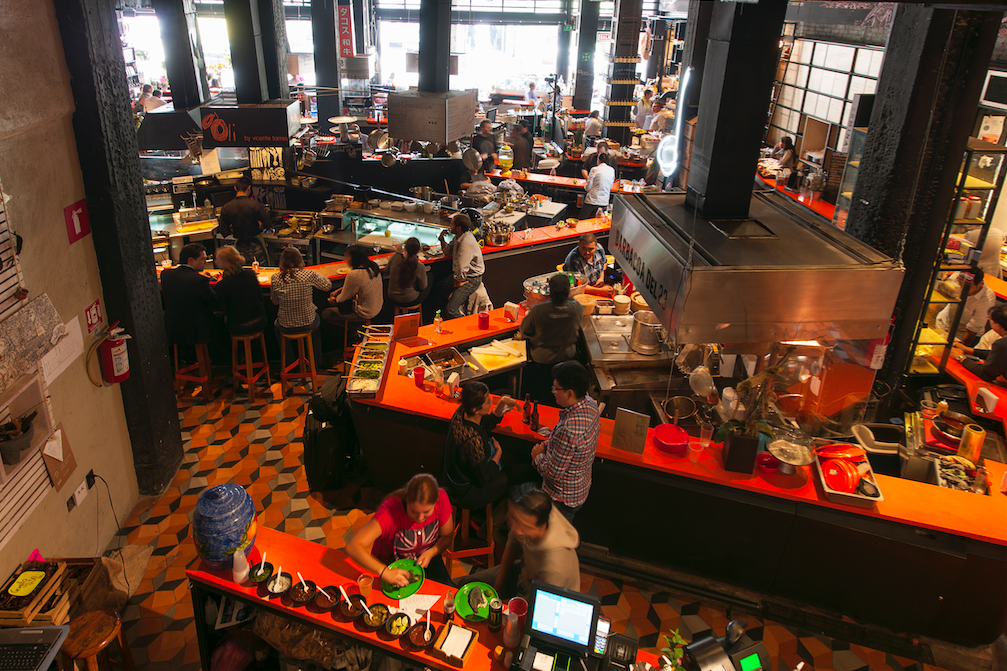 Gourmet food markets are taking over Mexico City. As they become more popular, a number of food halls have opened in a variety of neighborhoods around the city including Roma, Napoles and Santa Fe. Little by little, these markets have become favorites among chilangos who love visiting them with co-workers during the week or with friends and family on weekends. They have managed to become part of the community and have definitely expanded the gourmet scene in an already cosmopolitan Mexico City.
The gourmet food market concept has become globally popular since London's Harrods Food Hall and New York City's Chelsea Market. These paved the way for this industry to grow and prosper, it was recently brought to Mexico City and adapted to the fast-paced and busy metropolis.
Below are six diverse food markets you should not miss in Mexico City.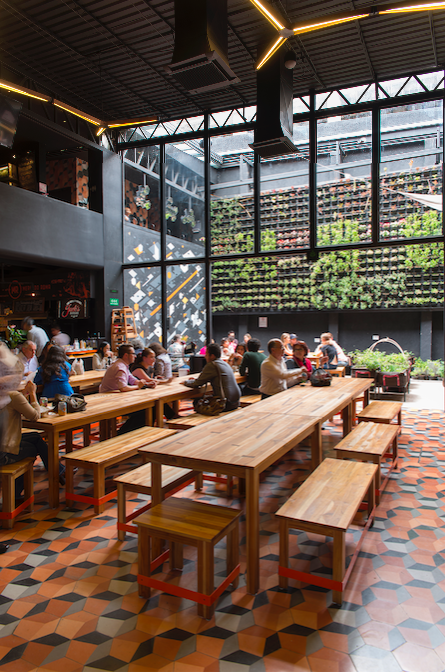 Mercado Roma
The pioneer of the food markets in Mexico City, Mercado Roma opened its doors in 2014, being the first of its kind to offer a number of distinct cuisines in one same spot. The market was designed by renowned Mexican architect firm Rojkind Arquitectos, who took what used to be an industrial space and converted it into a modern multi floor-building with orange mosaic floor, same colored stand counter tops and wooden stools and benches. The first floor houses 53 food stands with limited seating space overlooking a beautiful vertical garden, go up and you can find more restaurants, a bar and a pleasant terrace. My favorite food items include the falafel at Arbanus, the tuna tostada at La Ahumadora or the sushi burrito at Umami Burritos. I never leave Mercado Roma without my guava ice cream from Ozio.  
Where: Queretaro #225, Col Roma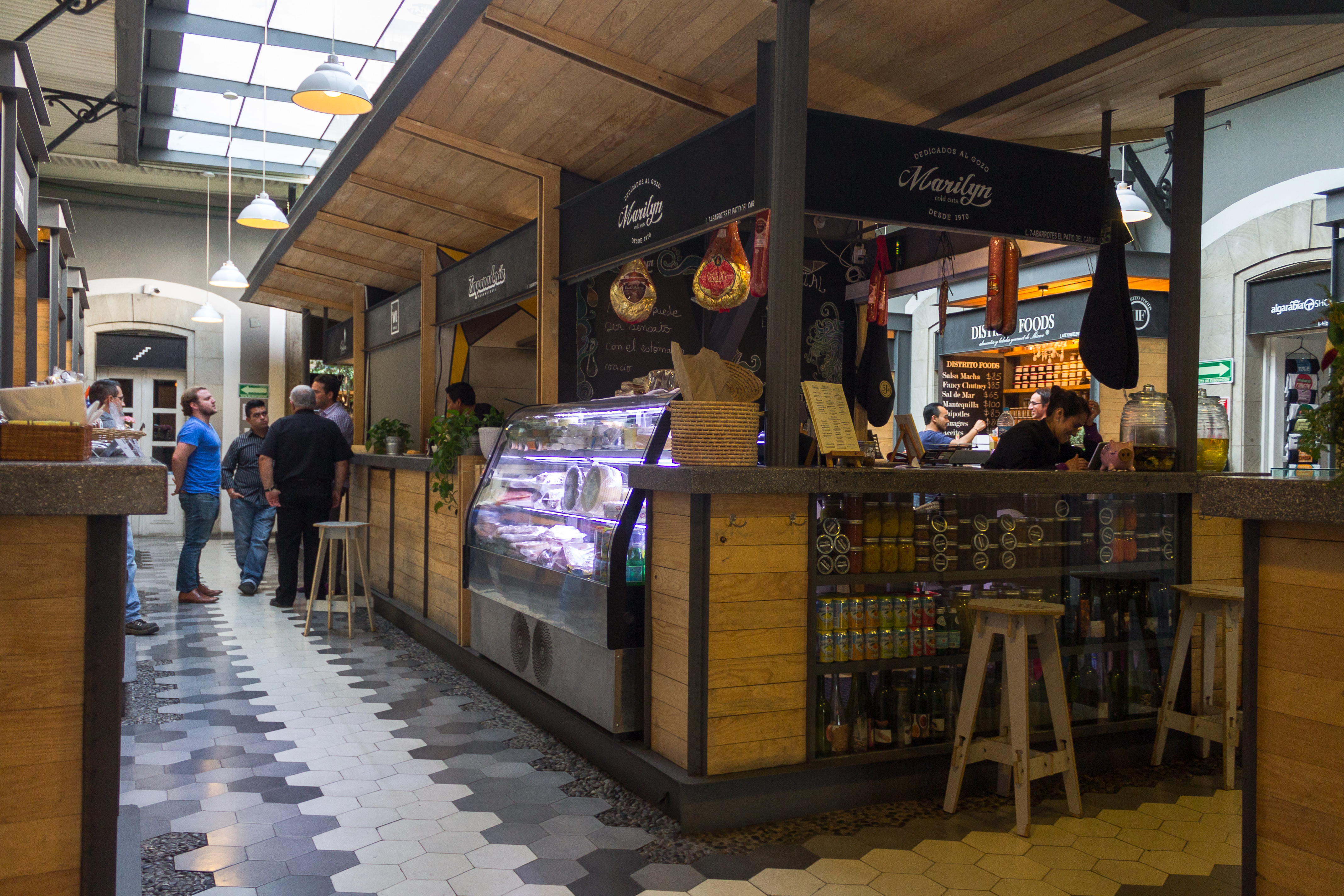 Mercado Gourmet Samara
The newest food hall in the city is located inside Samara Shops mall in Santa Fe. Being the "mecca" neighborhood of office buildings in the city, Mercado Gourmet has been an instant success since day one. The spacious market was designed trying to imitate an industrial space, with low ceilings and little lighting. The food stands are spread out allowing for more space to sit, both inside or in the terrace. Some of the restaurant stands you should try are the french dip sandwiches and truffle fries from French Dip, the sushi bowls from Yumi Yumi and the hollandaise-style thin waffles from Dulce Dam.
Where: Calle Antonio Dovali Jaime # 70, Col Santa Fe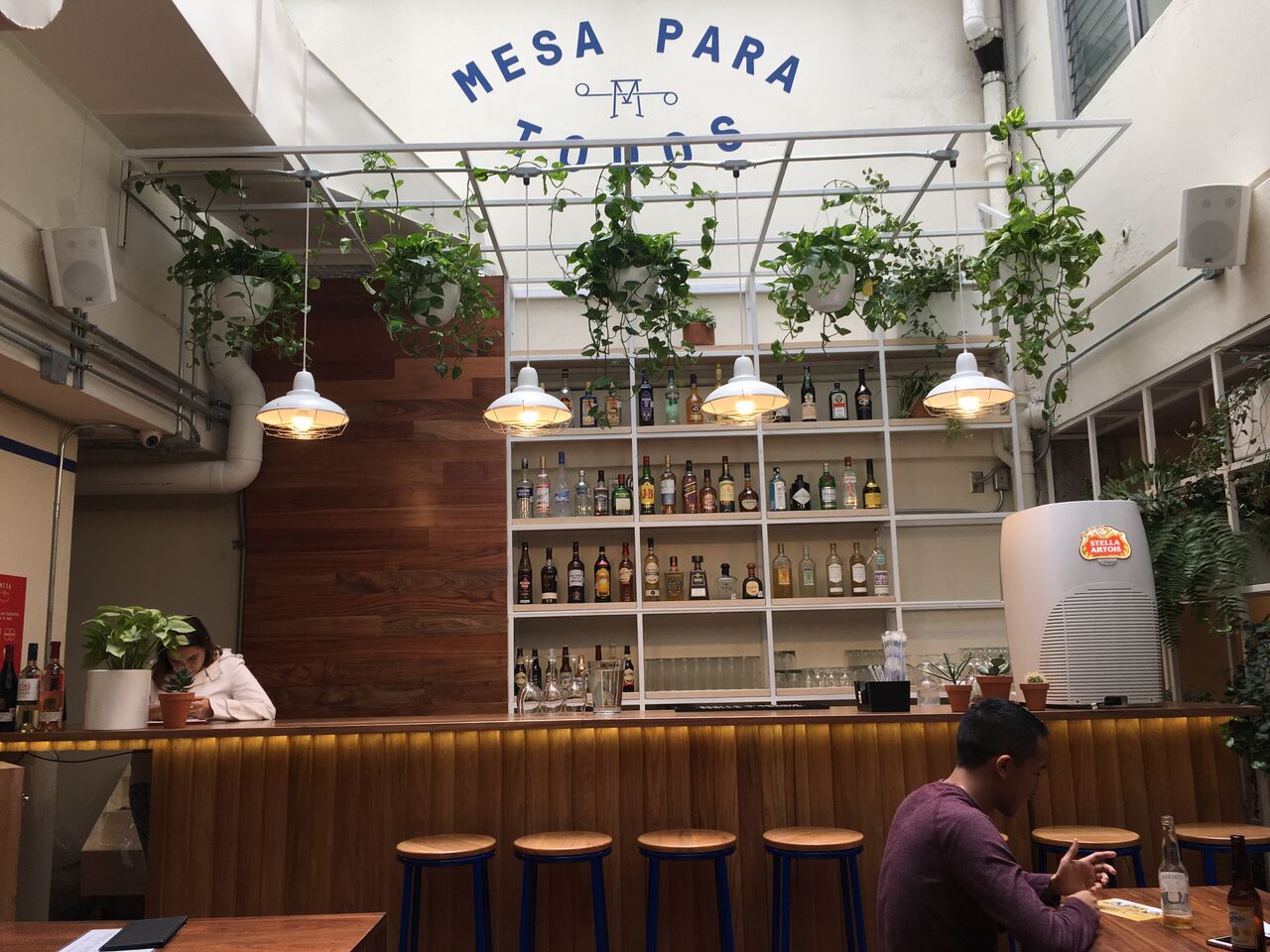 Mesa Nápoles
This gourmet food hall was conceived by two brothers, both foodies who struggled to find good options to eat in la Nápoles neighborhood. This is why they created Mesa Nápoles, where they invited a number of local, popular chefs including Zahie Téllez, Luis Serdio and Daniel Frydman to become part of this gourmet project. The two-floor market has eighteen different food concepts and two cocktail bars so guests can enjoy a more varied and tastier range of food options in this particular area of Mexico City. Among the most distinguished dishes, you can find grilled burgers at Neipois Burger, pozole and chamorro at María Guadalupe or the green-apple flavored popcorn from La Palomiux.
Where: Kansas 38, Col Nápoles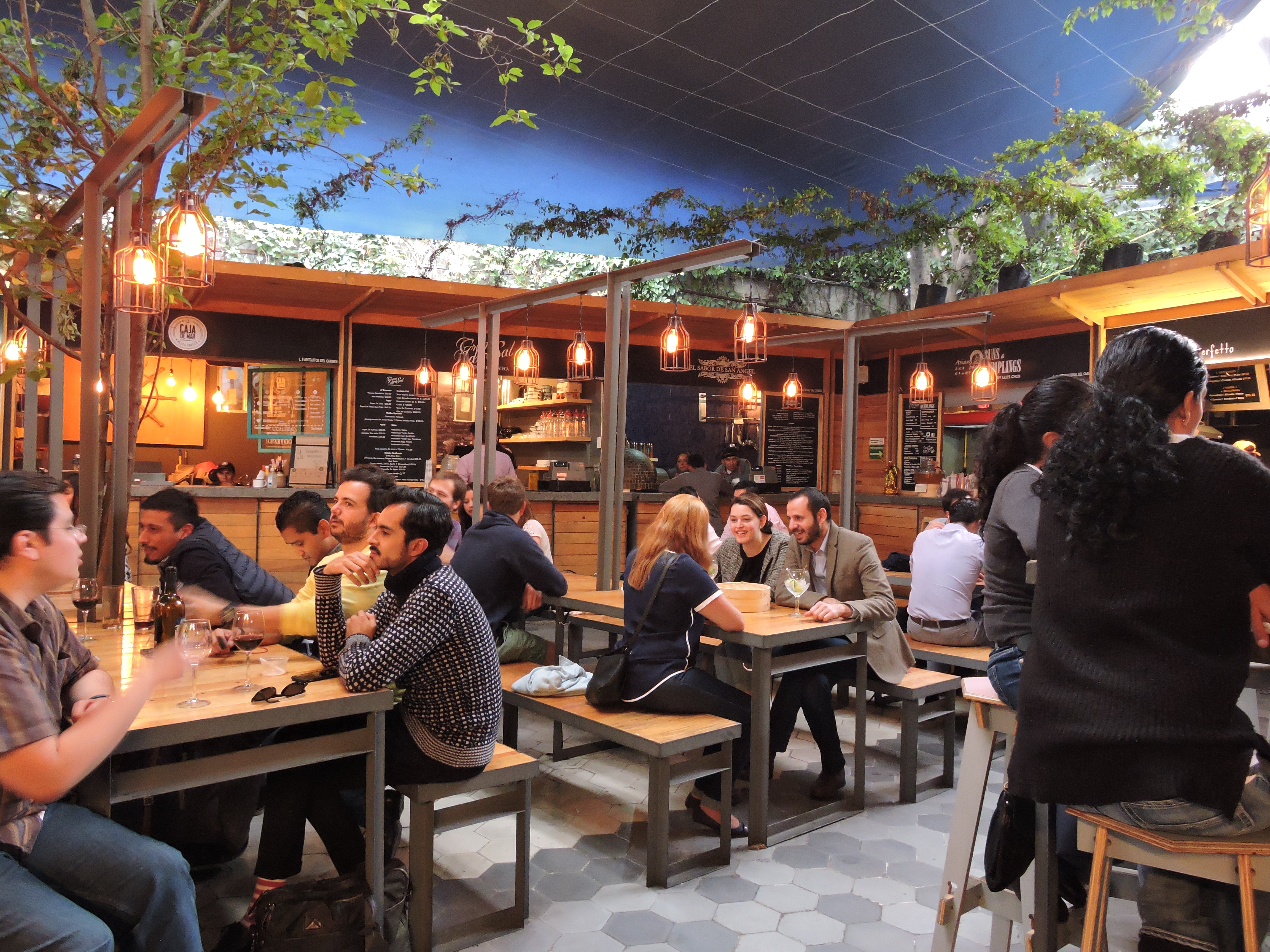 Mercado del Carmen
A favorite among foodies living in the southern area of the city, Mercado del Carmen opened in September 2014 in a colonial style mansion in San Ángel. The front area is filled with diverse food booths. Move towards the back-end and you will find an inner patio with seating space, this area is decorated with string lights transmitting a hipster vibe to the overall place. The second floor houses design boutiques where you can find sunglasses, home decoration items, beauty and bath products. The market has 34 different food stands ranging from Oaxacan and Yucatecan cuisine to Spanish and Japanese. You can't leave without trying the labne and hummus from Jocoquería, the Sichuan dumplings from Buns & Dumplings and the banoffee or red velvet cake from Moira's Bakehouse. The market also has a bar where you can enjoy artisanal beer, wines or gin cocktails making it a perfect place to enjoy good food and drinks with friends.
Where: Amargura # 5, San Ángel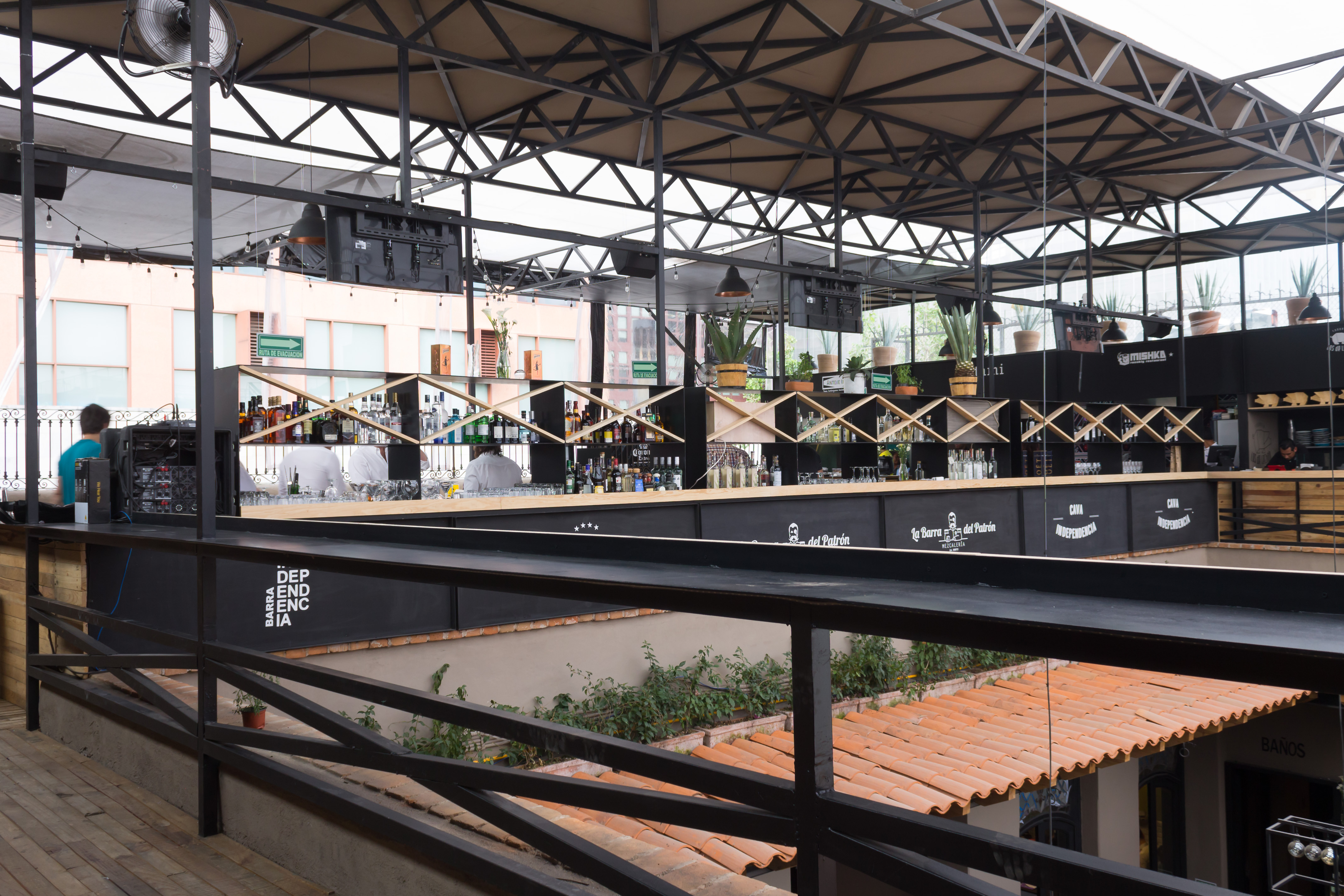 Mercado Independencia
A gourmet food hall that opened in a remodeled old mansion in the Historic Center of the city, Mercado Independencia has an enjoyable terrace where you can enjoy your meal while watching sports from the big TV screens. The two-floor market has 25 booths, a mix between food and beverage, also there are four bars which serve mezcal, wine, and cocktails. My favorite stands here are; Mishka that serves Russian dishes including beet soup and tomatoes filled with eggplant, Luhulla that offers tlayudas (a kind of tostada from Oaxaca) and Flautería Kahlo serving the traditional flautas (thin and long tacos). For dessert get the churros from Churros y Chocolates, you won't regret it.
Where: Avenida Independencia #40, Col Centro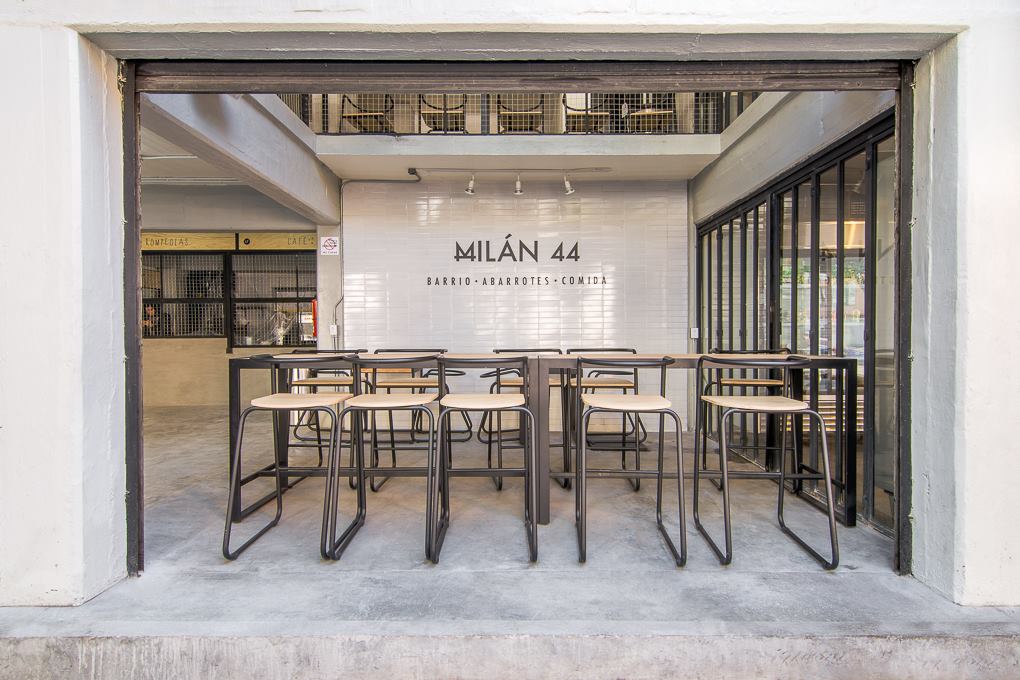 Milán 44
This urban market opened in January 2016 with the idea of creating a sense of community within the neighbors of la Juárez, an emerging area of the city. Milán 44 has a modern contemporary design, and although it is not exclusively a food market you can find a variety of offerings including plants and flowers, yoga clothing, pet products and barbershop treatments. Among the prominent food stands, I would recommend the cecina (salted meat) tacos at Tacos Guerrero, the ramen noodles at Toshii and the original flavored ice-cream at Nomada Heladería.
Where: Milán 44, Col Juarez