7 Must-See Spots at the 'Perla Tapatía': Guadalajara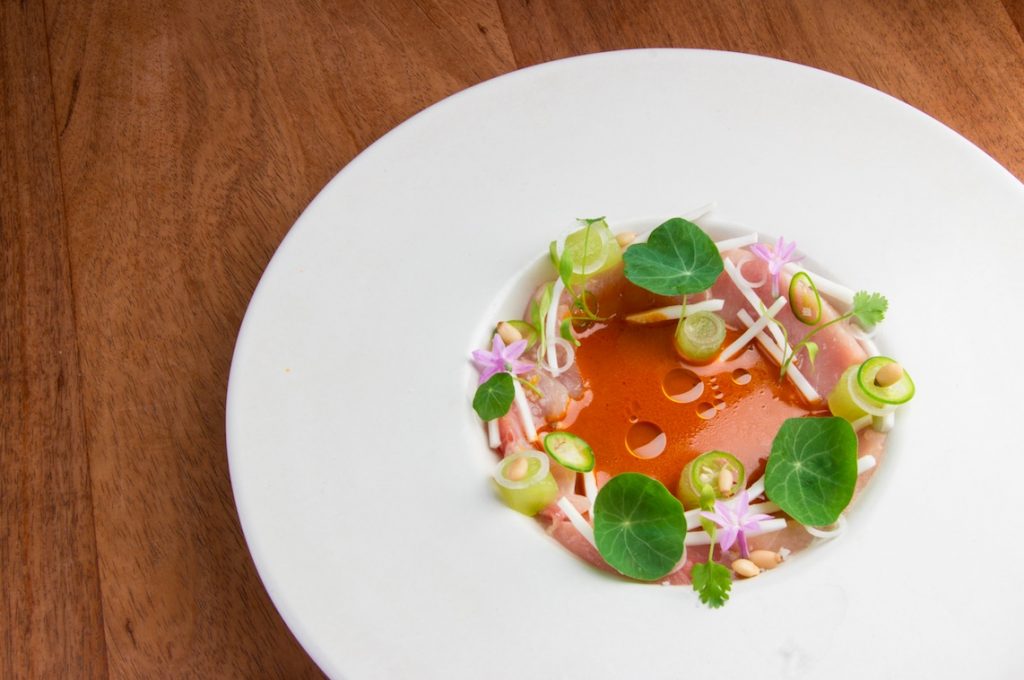 We at Michelleonbell wish to stop being so attached to the capital city and start 2018 by speaking of some other cities and destinations that are equally important to our dear Mexico.
Guadalajara, Guadalajara… Much more than great tequila and mariachis!
One of the most populated and best developed cities in the country, where we've seen a noticeable growth of the cuisine scene in the last years. From street stands to renowned restaurants that have been winning awards as some of the best restaurants in Latin America; Guadalajara offers options of all types of tastes and budgets.
Whether you are visiting Guadalajara on a quick business trip or over a long weekend to enjoy its excellent tequila, here are seven options for great meals during your stay.
I Latina
If we're speaking of iconic spots in Guadalajara, I Latina is definitely on the list. A place with kitsch decor, the opposite of minimalism, where color, shapes and eye-catching elements are predominant. This restaurant opened its doors in 1999 by offering a fusion cuisine long before it became trendy. Dishes take you on a tour around the world, from Mexican to Asian by way of the Mediterranean.
Located on a particularly pretentious street, I Latina has achieved to preserve and attract new guests by always offering a great gastronomic experience. If this is your fist time visiting, order tropical tacos and a cucumber vodka. Some of my favorite dishes are the duck tacos, the black code (signature dish), sirloin steak and Thai shrimp. Don't forget to ask about the specials that are not shown on the menu.
It is important to make reservations, as it only opens for dinner, except on Sundays.
Av. Inglaterra 3128       Tel. 01 33 3647 77
Juni-ko
In the speakeasy style, hidden within another restaurant, at the Andares shopping mall you'll find Juni-ko, a cozy sushi bar with only 15 seats and offering an authentic Japanese experience, virtually identical to what you would find in Tokyo. All ingredients are of the highest quality and to watch the care and attention put into preparing each bite is quite a spectacle.
The two options to choose from are the day's menu, 6 to 7 courses where you get to enjoy soup, nigiris, sashimi and other dishes. For a special occasion, you can trust the chef withe omakase version of the menu, where there is no set menu and the chef will decide what to serve. Try the toro sashimi and leave some space for a sweet closure with the matcha volcano.
Due to the format and space, you may only stay 1.5 hours at the bar; therefore, reservations and being on time are absolutely essential. Reservations are done through Open Table.
Paseo Andares, Puerta de Hierro, Zapopan, Jal                                        Tel. 01 33 3611 4445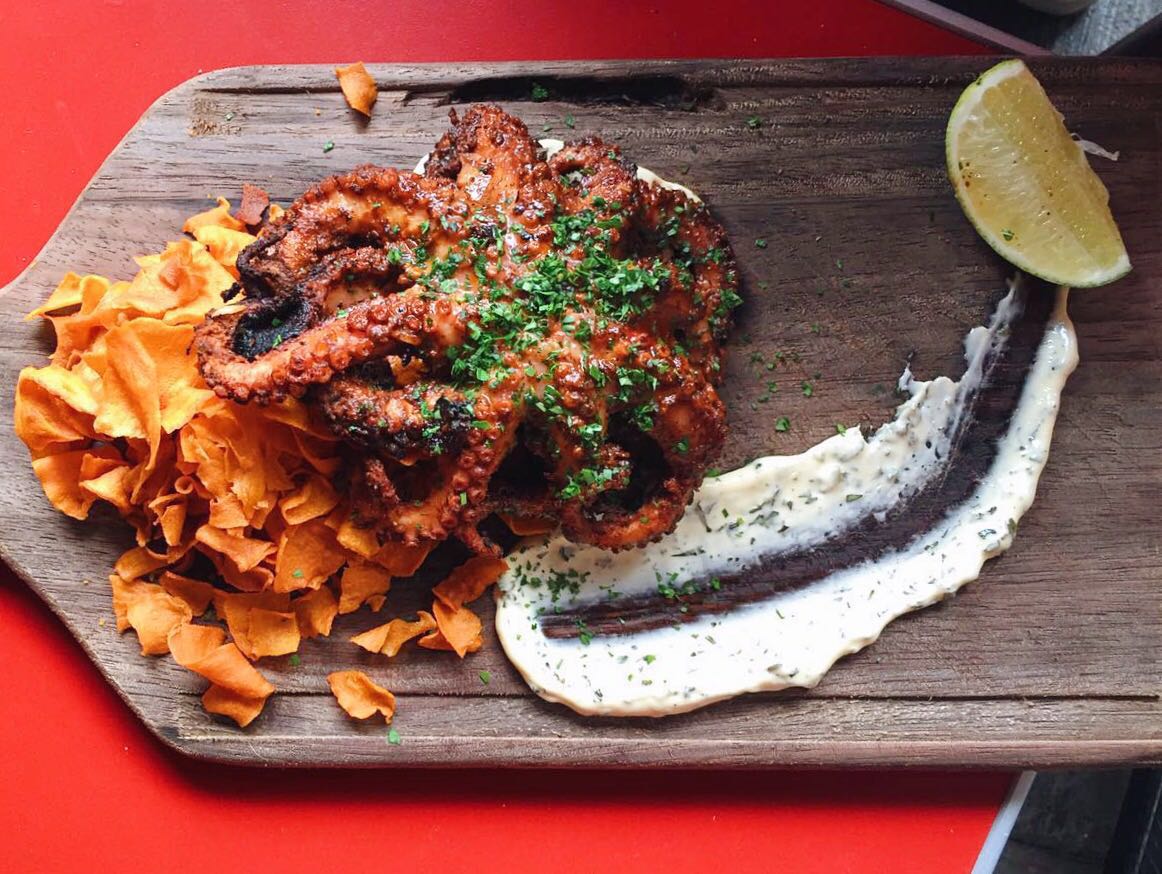 La Docena Oyster Bar
La Docena has a relaxed atmosphere where you can sit with friends and order entree after entree to accompany a good wine, a cocktail or a nice beer. This place offers something to suit everyone's taste: grilled shrimp, aguachiles, steaks and even hamburgers. As its name states, oysters are the house specialty, whether fresh or grilled. La Docena has its own farm, so the freshness of the vegetables and is always guaranteed. Definitely, a place to visit when you're hungry and without any rush to try a bit of everything.
It has two restaurants in Guadalajara, the original in the Punto Sao Paulo area and the second at Plaza Andares (where you'll also find Juni-ko); and there is also a restaurant in the Roma area of Mexico City.
Avenida Américas 1491                                                 Tel. 01 33 3817 2798
Blvd. Puerta de Hierro 4965                                           Tel. 01 33 3611 0452
Puerco Espada
The formula is quite simple: choose a fried taco (potatoes, beans, pork rinds) and the seafood on top (octopus, shrimp, tuna sashimi, marlin)… the results are amazing.
It all started in a garage a few doors down from where it is now located, with only four tables in a very simple, but very flavorful, concept. Thanks to its popularity, it soon needed to expand both its menu and location. A pork rind taco with a shrimp in green peppers on top and a variety of sauces to choose from is an excellent and affordable option to revive after a night partying, or a quick lunch stop. The water of the day is always a fresh combination, and for dessert they offer a variety of popsicles in ingenuous flavors, the perfect end a good meal
Calderón de la Barca 123                                      Tel. 01 3318162078
Lupes BBQ
This restaurant began catering at events and made sporadic pop-up appearances… they have been a must since 2014 where to enjoy good BBQ ribs. They've had such success, that they now have three locations.
In their original restaurant you'll enjoy a relaxed and open atmosphere with wood tables and open view grills. You must try the bacon entree, accompanied with your choice of side dish: mac & cheese, beans, cole slaw or corn on the cob. Their #vivaelcerdorey (long live the king pork) slogan doesn't stop them from offering good beef dishes, such as brisket. For the "digestive" there's the water of the day, beers and the mandatory artisan beer. Don't forget to stop at an ATM on you way, as they only take cash.
Av. De las Américas 1505 Local P9                       Tel. 01 33 23060399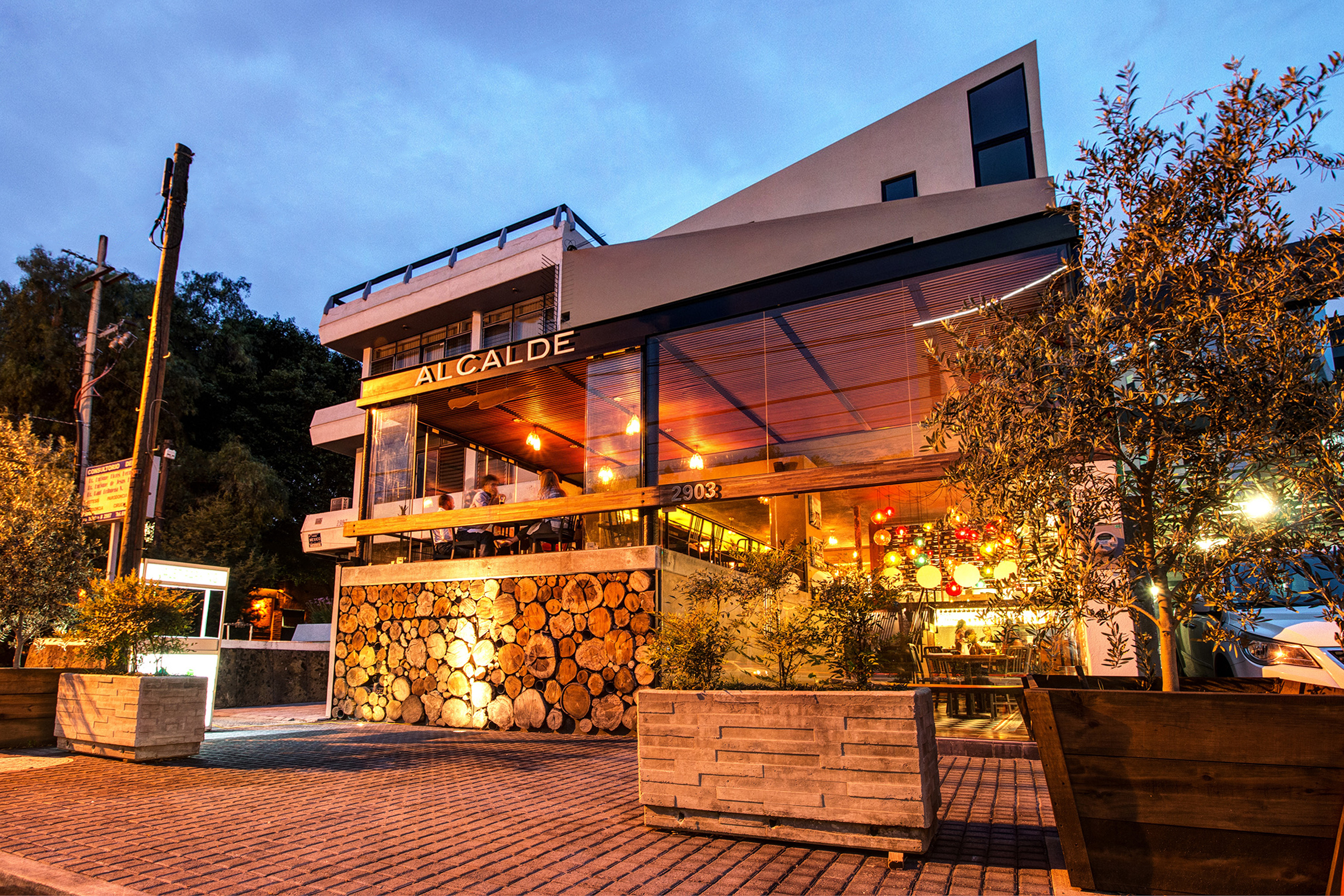 Alcalde
The name is inspired in one of the most iconic markets downtown and the goal is to use and successfully highlight local ingredients in traditional recipes with their own identity. Alcalde opened its doors in 2013 and only three years later it was already being mentioned as the Latin American restaurant to follow in the list of Latin America's 50 Best Restaurants by S. Pellegrino.
Its "Frank Cuisine" translates into an open kitchen experience where Chef Francisco Ruano displays his surprising techniques and textures for all guests to see. Some of the signature dishes include the cottage cheese gordita, ribs, fish with pipil and Chinese pea sauce. To conclude on a high note, try their spectacular rice pudding.
Av. México 2903          Tel. 01 33 3615 7400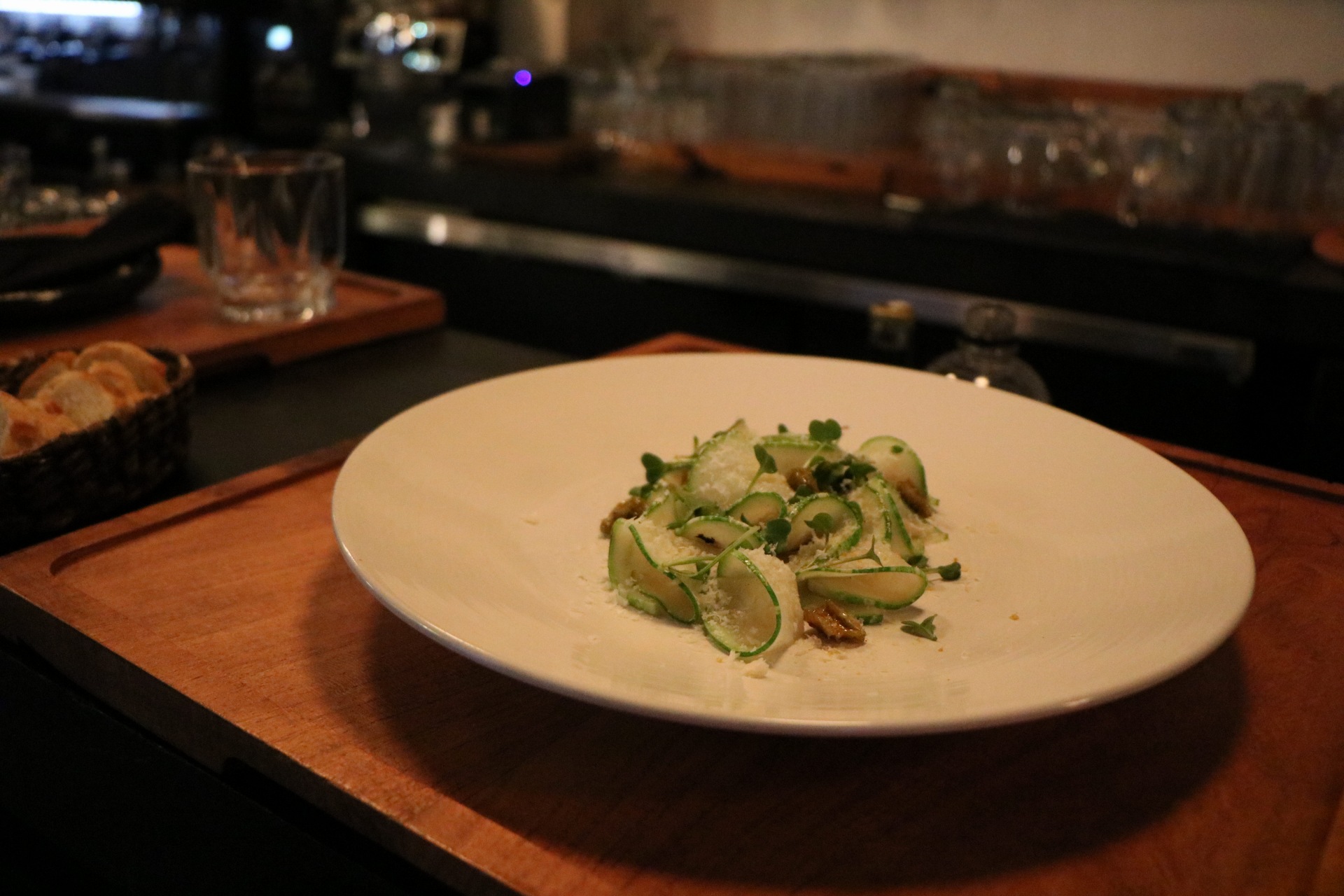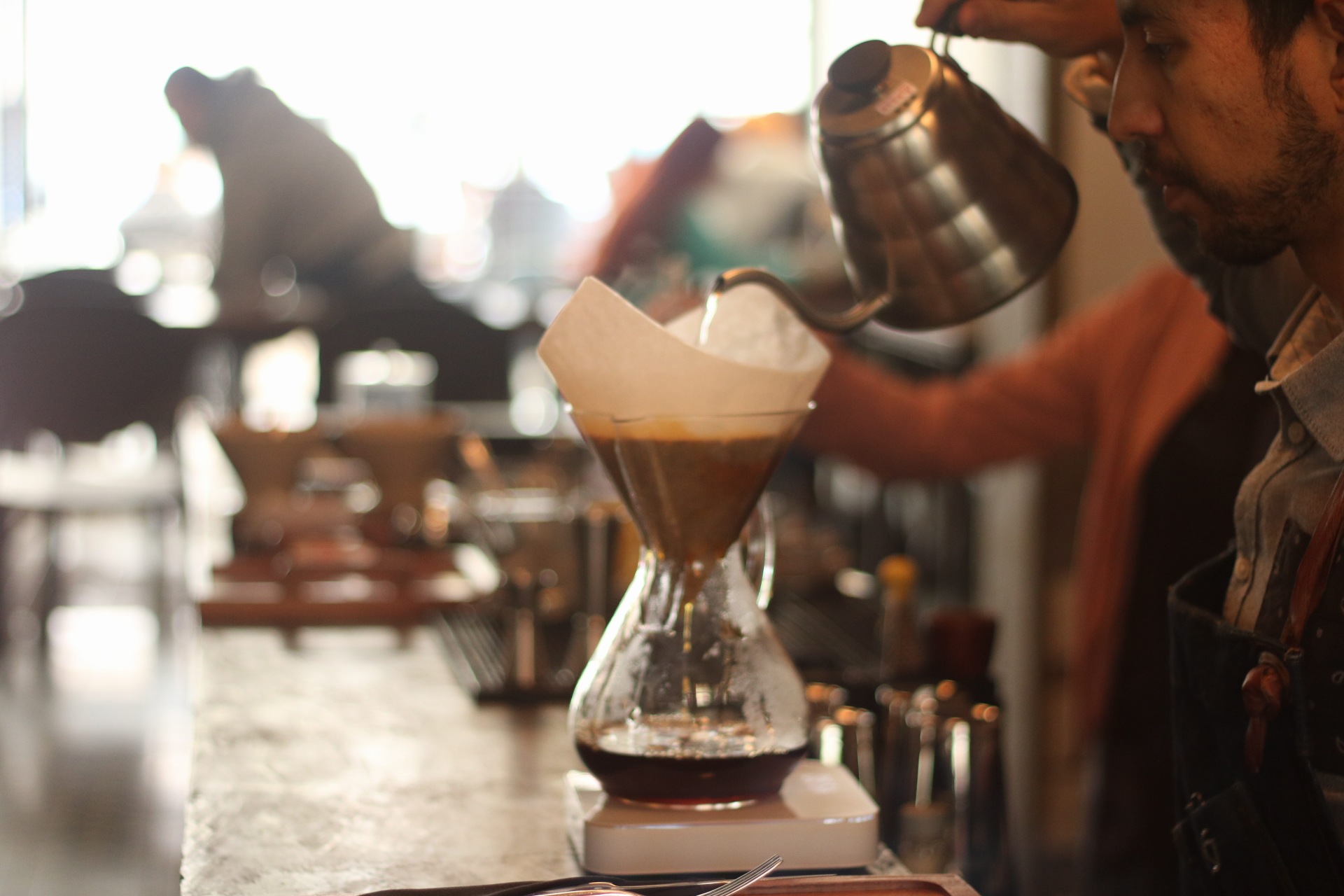 Pal Real
When you enter Pal Real, the first word that comes to mind is "hipster", but don't be fooled by the relaxed facade. Good coffee is the foundation of this place that opened its doors in 2013 for breakfast and brunch. Thanks to its success, they now also open for dinner. Pal Real has its own Sublime toasting workshop where they produce café Estelar, if you are a coffee aficionado, it is worth purchasing a bag to enjoy at home as a souvenir.
Its menu has elaborate and delicious dishes made with 100% Mexican ingredients. For breakfast, the pancita sandwich or the encacahuatadas are a sure bet; if you prefer sweets, they also have a nice offer, including cottage cheese brisket and orange marmalade. The lunch menu always has new proposals and the tuna is a guarantee. In addition to coffee, they offer artisan beers, wine and a few cocktails.
Their Sunday brunch is very popular, so you must arrive early if you don't want to wait too long for a table.
Lope de Vega 113      Tel. 01 33 1983 7254