8 Rosca de Reyes you must try in Mexico City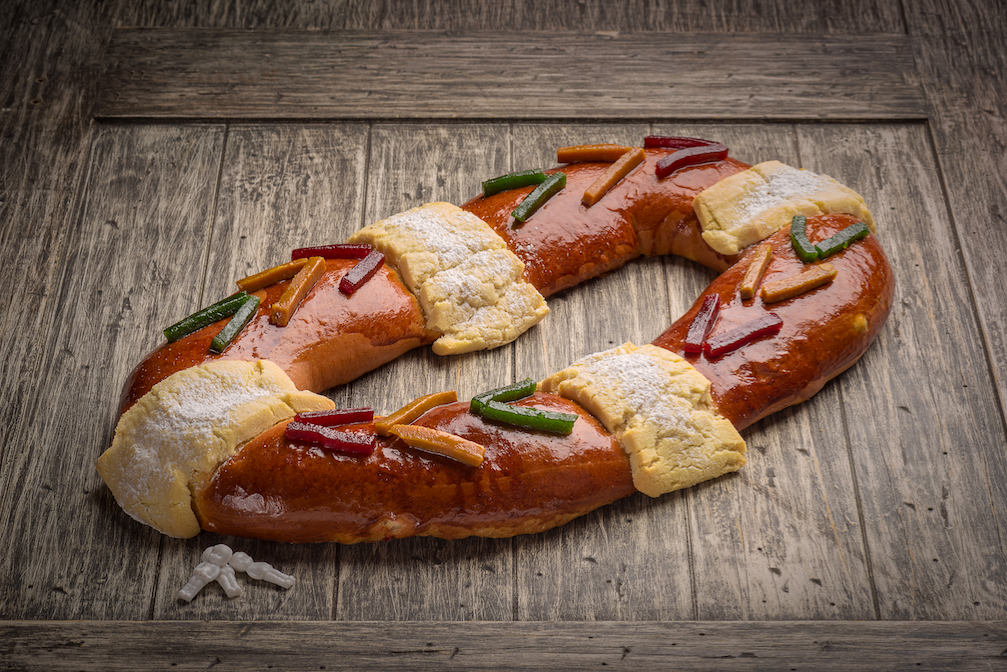 A new year has begun and we residents of the capital return from the holidays to start this 2017 in full enthusiasm! Even though going back to the daily routine is always tough, we distract ourselves on the first days of January by celebrating Three Wise Men's Day. This celebration originated in the New Testament, by recalling kings Melchior, Caspar and Balthazar travelled through the night from very far bringing gifts for baby Jesus. Children who have been well-behaved all through the year receive gifts on that day, while adults celebrate by eating the traditional Rosca de Reyes, brought to our country by the Spaniards.
This circular bread, with the appearance of a royal crown, is covered with fruits, emulating the crown's jewels; inside you will find a tiny figure of baby Jesus. To decorate the Rosca de Reyes, bakeries and restaurants in Mexico City use fruits (oranges, candied citron, figs), jelly paste and sugar. Over the last years, in addition to the traditional rosca, we've seen variations that include roscas filled with Nutella and custard, among other ingredients. Here is a list of the ones you shouldn't miss this year: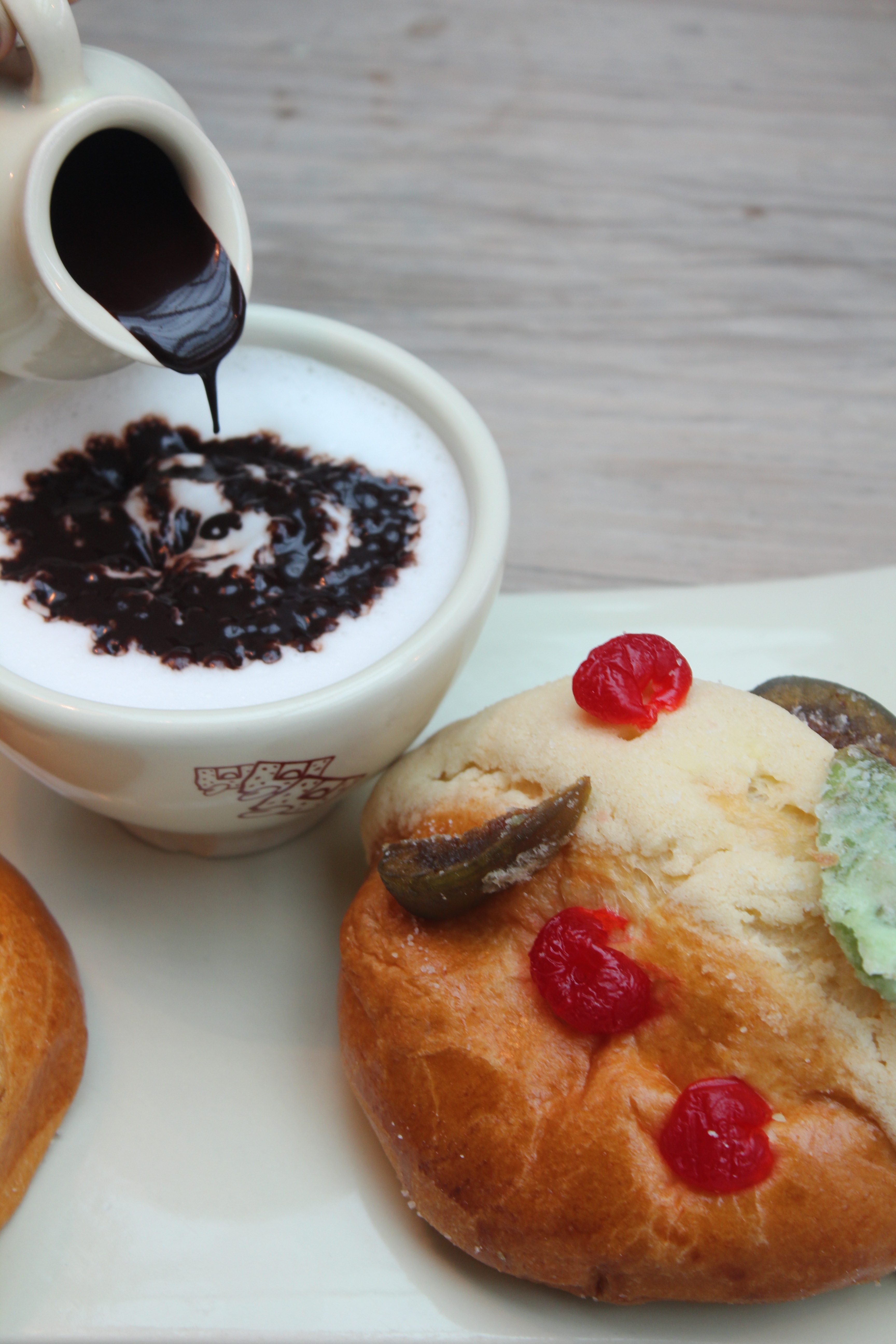 Le Pain Quotidien
This Belgian bakery offers the best breads in a variety of presentations. In keeping with tradition, this season it will sell two sizes of Rosca de Reyes, created with artesian brioche bread, in a large size to share with the family, or personal size for craving's sake. Both sizes will be available without filling and filled with custard. If you're at Le Pain Quotidien, have your rosca with a cup of great coffee.
You'll find their branch stores at Roma, Condesa, Polanco, Miyana, Palmas, Bosques, and Insurgentes Sur
For further information: http://www.lepainquotidien.mx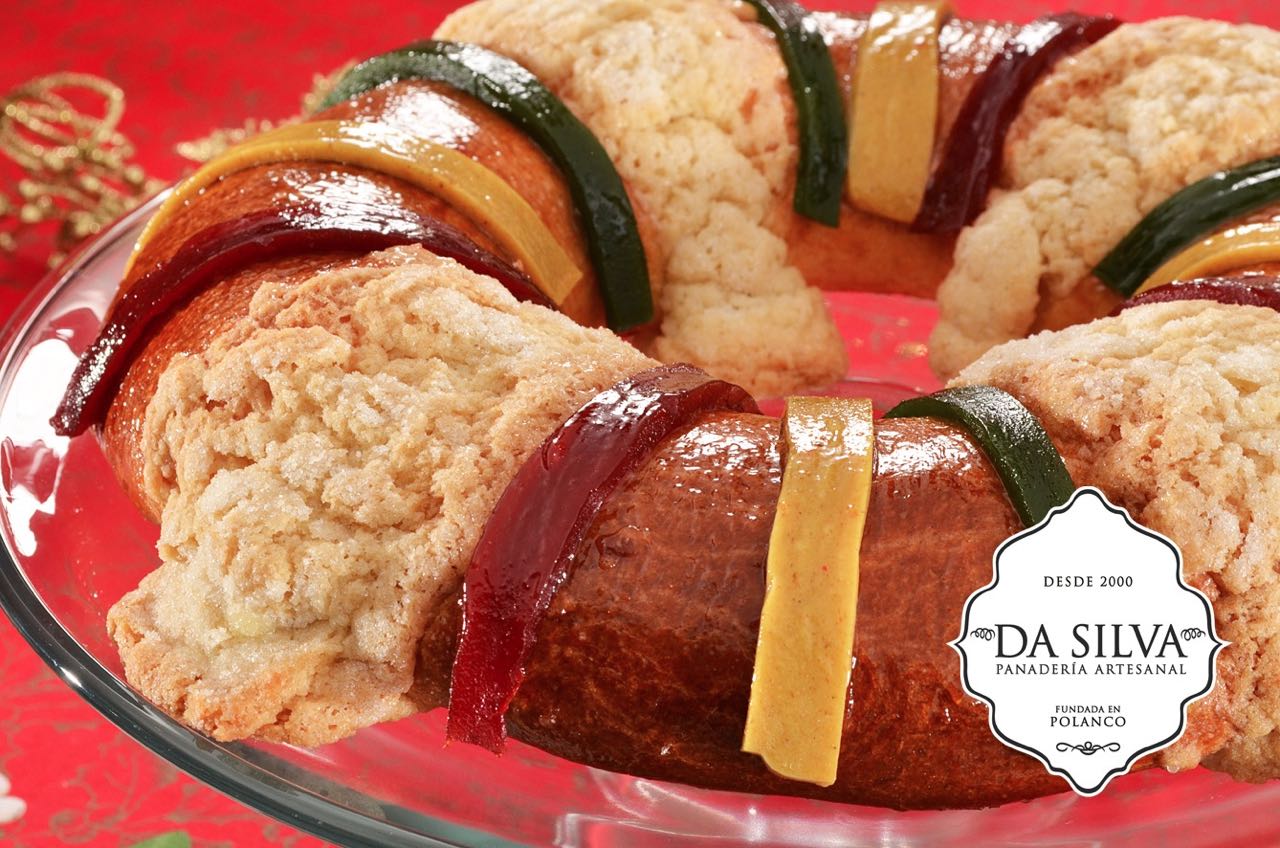 Da Silva
Eduardo Da Silva opened his bakery in the year 2000, after his textile company went broke due to the country's financial crisis. It quickly became a favorite within the Polanco area, went on to open branches, and now has eight shops in Mexico City. Like every year, this bakery offers the traditional Rosca de Reyes made of brioche with almonds and citrus zest, garnished with sugar and three different jelly pastes. If you enjoy the traditional rosca, you'll adore this one!
You'll find their branch stores in Polanco, Prado Norte, Santa Fe, Bosques, Roma, Interlomas and Condesa
For further information: http://www.dasilva.mx/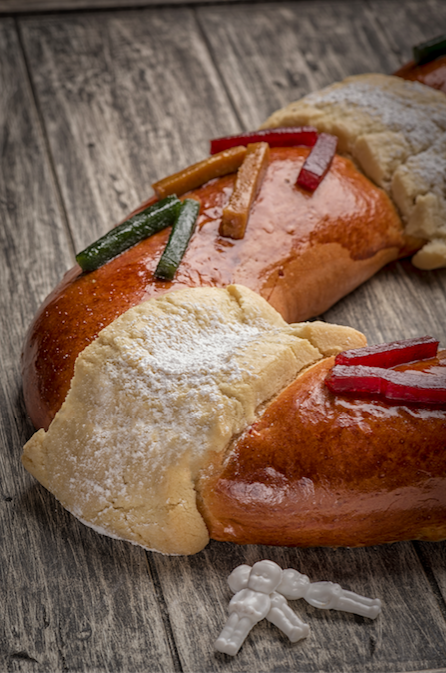 Maison Kayser
This French bakery has become a must for breakfast in the city. If you visit these days, don't miss their traditional rosca with jelly paste, candied citron and sugar. Ideal to take home and share with the family!
You'll find their branch stores in Reforma, Aeropuerto, Perisur, Arcos Bosques, Insurgentes, Madero, Plaza Tolsa, Virreyes, Oasis Coyoacán, and Parque Delta
For further information: www.maison-kayser.com.mx/
Carolo
Carolo was founded by Carlos Gómez, a young man with Down Syndrome, who chased his dream of opening his own bakery in 2007. To commemorate Three Wise Men's Day, Carlos bakes a family-size rosca, garnished with sugar and cherries.
You'll find their branch stores in Santa Fe, Polanco, Interlomas, and Bosques
For further information: http://carolo.com.mx/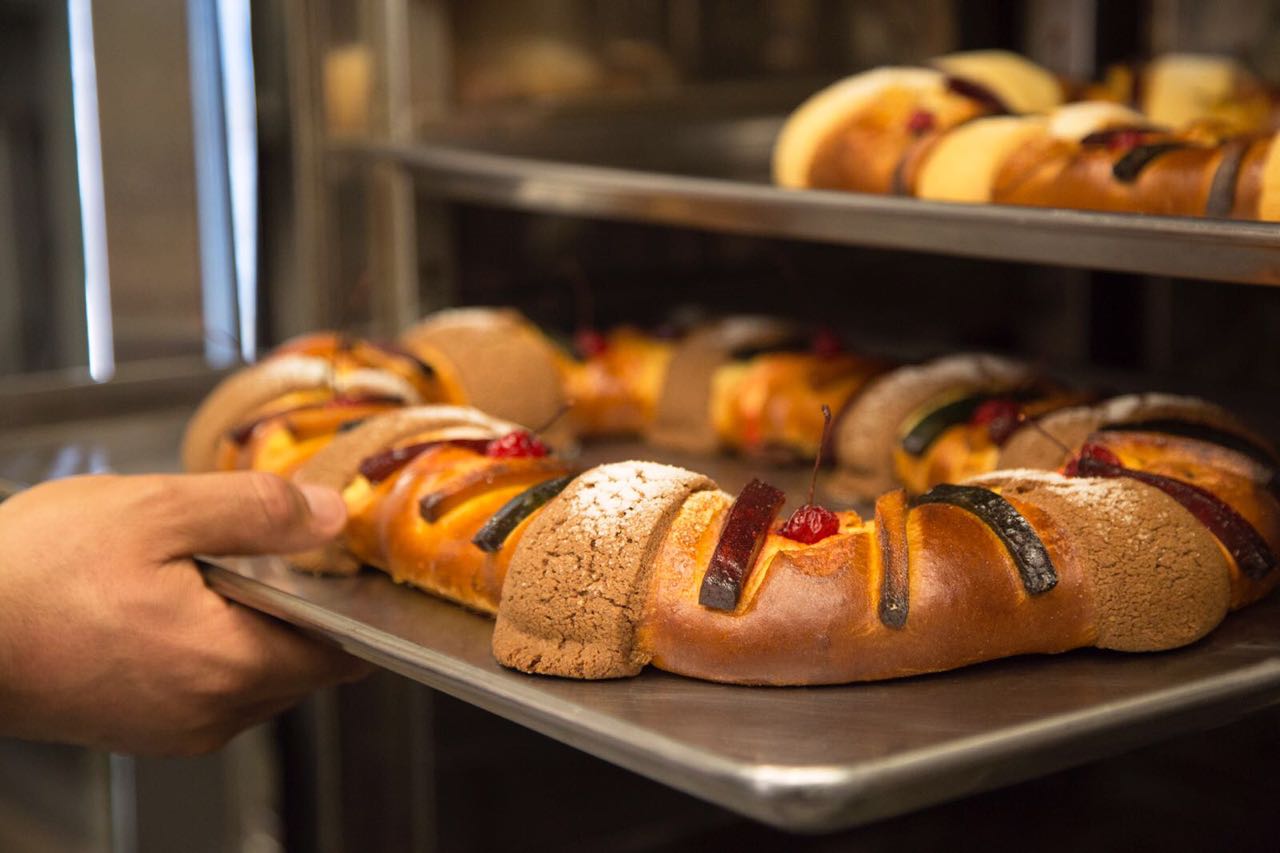 Aromas
This modern restaurant in Lomas de Chapultepec has become a favorite of people in the area. In addition to serving their original dishes, they have a store downstairs offering freshly baked breads and other gourmet delicacies. This year they will be offering natural roscas but also filled with Nutella or berries and cheese. If you are searching for a gourmet rosca, this is the perfect choice.
Monte Everest 770   Phone: 7313 9100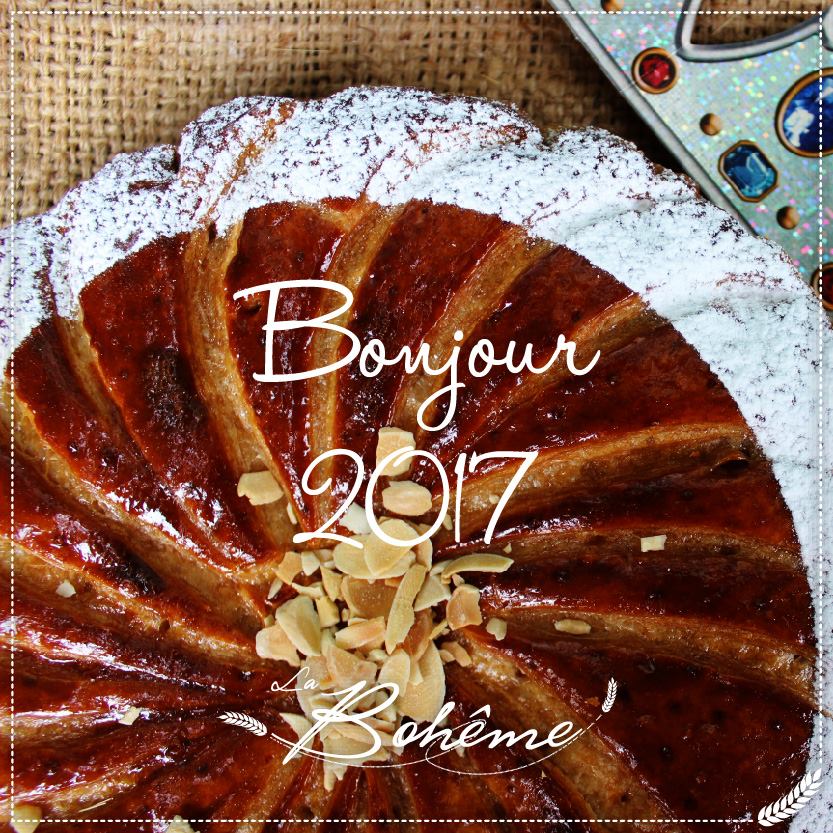 La Boheme
This artisan bakery you'll find two versions. La Gallet de Rois, a type of Rosca de Reyes made of puff pastry filled with almond or berries, and the traditional Mexican rosca with a French twist. The first option has a porcelain cow hidden inside, whoever finds it will win the king's crown, and must buy a galette de rois for his or her friends!
You'll find their branch stores in Polanco, Prado Norte, Roma, and Las Lomas
For further information: http://www.laboheme.com.mx
Bottega Culinaria
This gourmet store is a foodies' Disneyland. If you visit Bottega to purchase one of their delicacies, make the most of your trip and purchase their exquisite Rosca de Reyes, freshly made with the highest-quality ingredients. You can purchase the original, or if you're slightly more adventurous, order one filled with Nutella, caramel, or custard.
You'll find their branch stores in Condesa, Bosques, and Interlomas
For further information: bottegaculinaria.com.mx/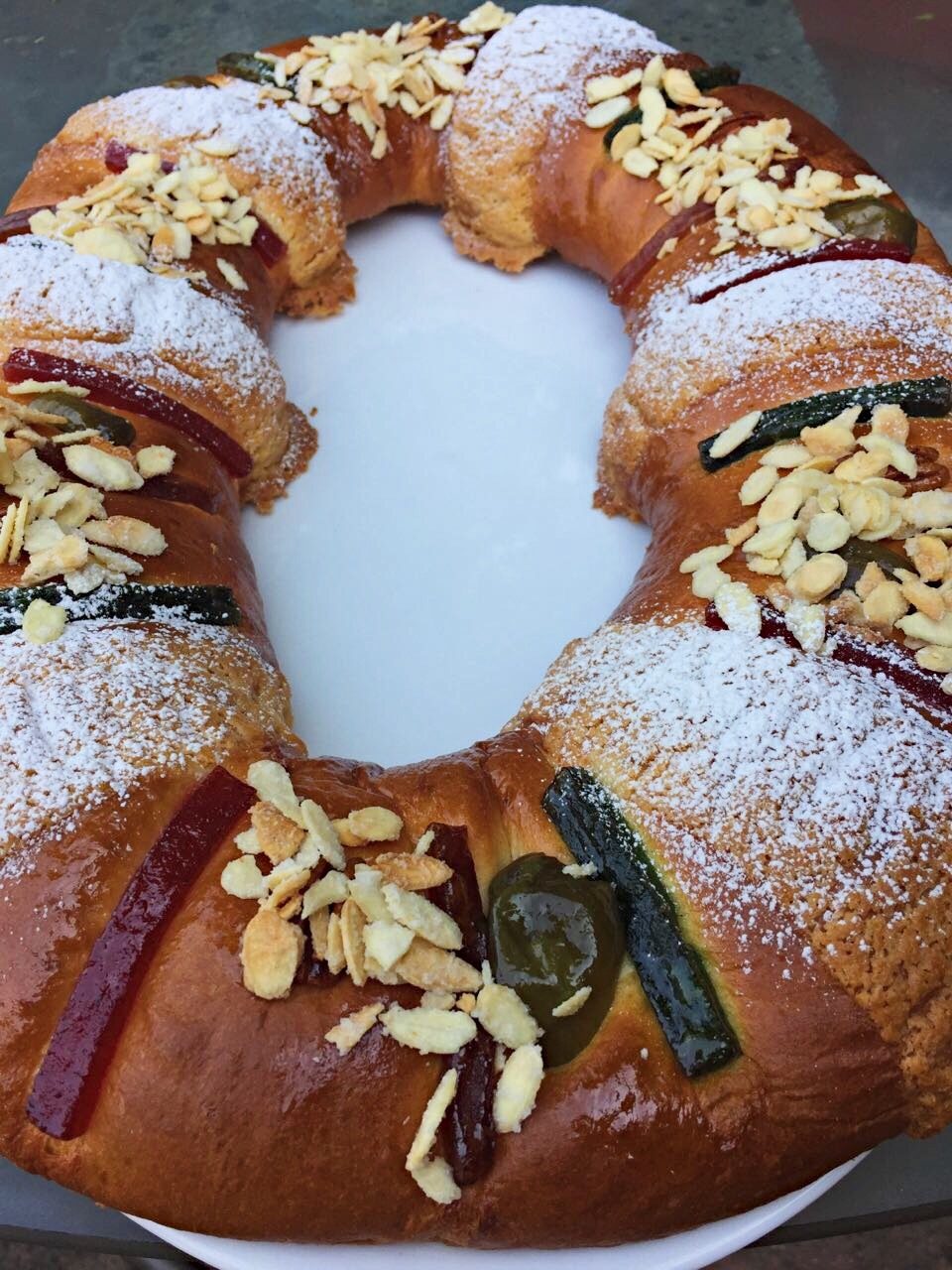 Nugat Chocolates

Nugat is a small bakery in Bosques de las Lomas offering the best conchas and donuts in the area. Their large-sized Rosca de Reyes is a true delight, as its almond garnishing strays away from the traditional flavor.
Enjoy these delicious seasonal roscas, and keep your eyes open, for if you find the tiny doll hidden inside, you must buy tamales for everyone on the second day of February!