Lardo by Elena Reygadas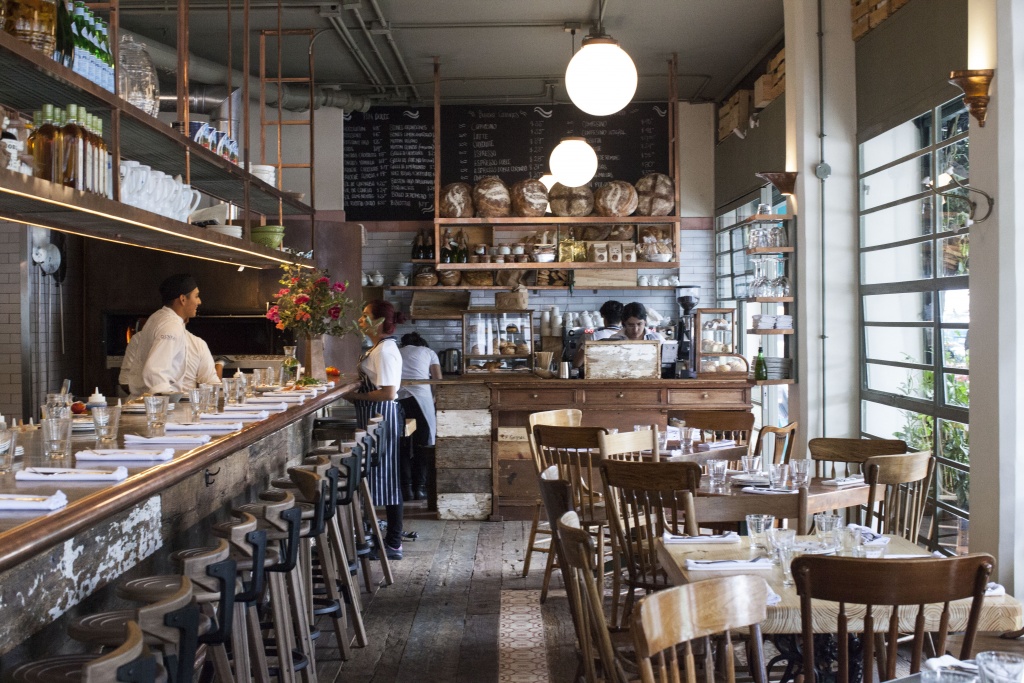 When well-known chefs open a new restaurant, the expectations usually run very high and everybody wants to try it out, hoping it is as good or even better than the prior restaurants. Well, Lardo is no exception; you can even say it's better than Rosetta, which is tough to beat! Chef Elena Reygadas opened her first restaurant, Rosetta in 2010. From the very beginning it offered a unique gastronomical experience in Mexico City. The restaurant is located in an old and quaint townhouse in la Roma neighborhood kept its original appearance and flavor making the dining experience special. Elena rose to fame when she received the 2014 Veuve Clicquot Prize for Latin America's Best Woman Chef, a recognition Restaurant magazine bestows as part of its "Fifty Best Restaurants in Latin America" list.
Five years after opening Rosetta, Reygadas decided it was time to open a new restaurant. Lardo opened at the beginning of August as a new Mediterranean concept in La Condesa neighborhood in Mexico City. As a big foodie, as soon as I heard about Lardo I decided to try the restaurant and was excited to see what Chef Reygadas had to offer in her new restaurant. I visited the place a few days after it opened to the general public.

When you step into Lardo for the first time, you can immediately perceive a few similarities with Rosetta starting with the decoration and the type of cuisine. The decoration is quite similar making the place inviting and friendly. Although the menu is Mediterranean as well, Lardo is designed to share all the plates amongst your table. Something I really enjoyed is that the dishes are served in different style of plates and china. You get the pizza in a wooden board and the salad in a molcajete "style" plate (a stone tool used for grinding spices).
I went to Lardo for lunch with Emilio, a good friend of mine who happens to work at Pujol, Enrique Olvera's signature restaurant in Mexico City. To say my friend is picky and details-oriented is an understatement, but that's what happens when you work in the hospitality industry! The food was outstanding but I must say there were a few issues with the service that where immediately perceived by my friend. Although I am sure these will be ironed out as the restaurant progresses and the waiters get used to the new space.
We ordered a variety of dishes to get a sense of the flavors offered in Lardo. For starters we got the marinated olives with almonds and the tostadas with tomatoes and anchovies. The waiter recommended we get the Nduja pizza with burrata and tomato, which is a signature dish in Lardo. When he mentioned Nduja I must have showed a blank face because I had no idea what it was! Well for those of you who are in the same page as I am, Nduja is a spicy spreadable pork sausage from Italy. The pizza sauce is blended with this sausage and tomato, resulting in a tasty spicy sauce. We also tried the nopales salad with avocado, watercress and nuts. Nopales for those of you, who are not familiar with the term, is the name of the pad or plant of the cacti. The pads are consumed either raw or cooked and are regularly eaten in salads. For the main course we got the huachinango (type of fish) with arugula salad and the chicken with spinach. For dessert we decided to try the tiramisu, which was outstanding!
The restaurant has a bar with seating area around it. It's casual yet the perfect place to grab a light snack and have a glass of wine or an artisanal beer. Lardo will soon become the go-to place for foodies who enjoy Elena Reygadas dishes. You might even bump into Chef Reygadas if you have some luck! I met her and chatted with her for a few minutes. If you want to try Lardo out, just be sure to make a reservation especially on weekends, as the place will be packed!
---