For Japanese Food Lovers, Two New Options in Mexico City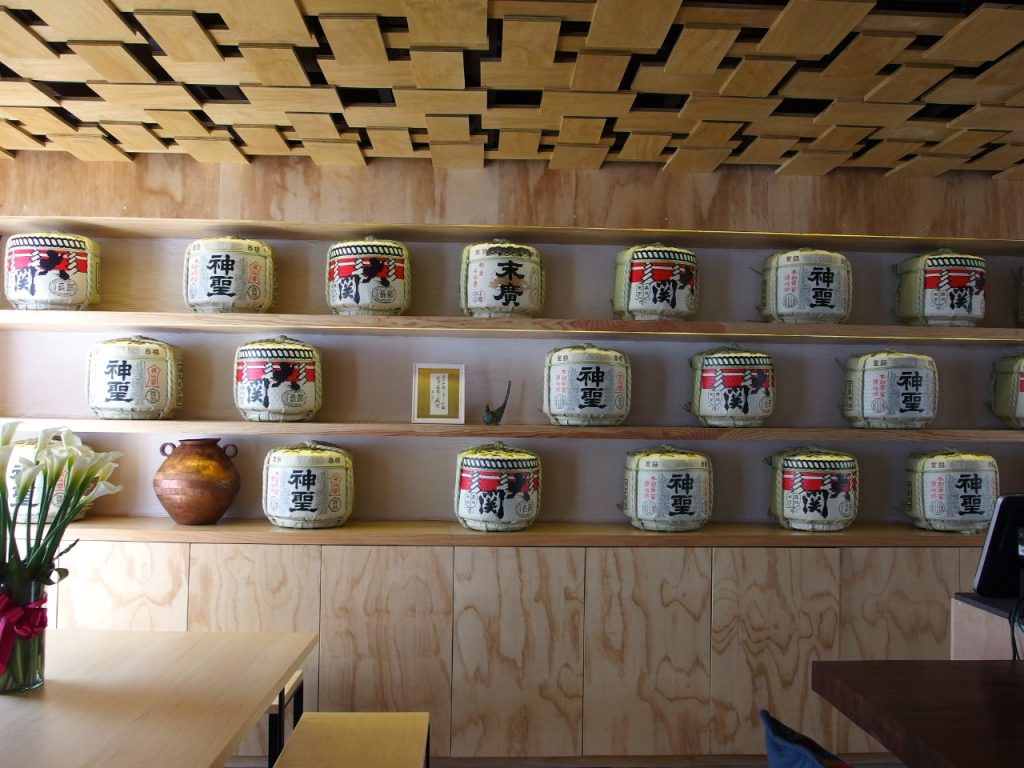 Japanese cuisine is a millenary tradition, where ingredients such as rice, fresh fish and miso soup play a fundamental role in creating each dish. This cuisine reflects the Japanese culture; and its constant search for perfection, order, and design in everything they do.
Over the last years we've witnessed new Japanese restaurants emerging in Mexico City. From a variety of sophisticated places to the super casual that serve ramen, sushi and nigiri, among other specialties. Many of these incorporate Mexican ingredients into the dishes and, even though we occasionally enjoy a mango and chamoy roll, we now appreciate an authentic Japanese restaurant more than ever.
If you are a sushi lover, you already know which are your favorites, probably including Tori Tori, Yoshimi, Rokai, Nobu and others. However, here are two new options worth trying:
Kura Izakaya
Kura is one of the Roma neighborhood's secrets. One of those restaurants you wish to keep under the radar to prevent it from overcrowding, but also know it is important to share to provide others with a chance at its delights. Located on Colima street, the word 'Izakaya' represents a classic Japanese restaurant where people get a bite after work.
With a 100% wooden minimalist design, and great wooden buckets as the focus of its decor, the place is similar to a casual restaurant on the streets of Tokyo. Chef Takeya Matsumoto arrived to Mexico in 2008 to open the Murasaki restaurant and worked for a few years at a variety of Japanese restaurants in the city, including Tori Tori and Mog, until he decided to venture into opening his own place in March 2016.
Kura offers close to 60 sake labels, many of these bottles are on display at the bar near the restaurant's entrance. Make the most of the huge variety, and enjoy a cold or hot sake along with your meal.
The menu at Kura is quite vast; be patient and read it all, as you will find many surprises and dishes you didn't know existed. Standing out among my favorites are the gyozas, lamb chop Robata, spicy tuna battera, nigiris, chu-toro don (pieces of tuna on a bed of rice), and udon.  Don't miss the sumptuous matcha cake for dessert, and pair it with a cup of matcha latte.
*I suggest making reservations to secure a table on the weekends.
Zoku por Hiroshi
Above Mexsi Bocu in the Roma neighborhood, on Durango street, you'll find Zoku. A place reminiscent of Japan, with a warm and simple decor, wood items and Nipponese elements, including sake buckets behind the sushi bar. Zoku belongs to the same owners as Mexcsi Bocu, Fonda Fina and Bonito Pop Food, a restaurant group that knows what it's doing. In this case, the partners sought to step away from the typical Japanese restaurant, in order to offer guests an authentic experience.
Zoku means clan, it's the place where friends and family gather to enjoy Japanese meals by Chef Hiroshi Kawahito. Hiroshi was born in Tokyo but was raised in Los Angeles from the age of nine. At 19, he discovered his passion for cooking and returned to his home country to master the techniques. In 2012, he arrived in Mexico City to work at Rokai, and a few years later opened Zoku by Hiroshi with his business partners.
Guests can enjoy two different experiences, the sushi bar with enough space for ten guests, or the general salon for larger tables. If you've never had the experience of sitting at a sushi bar, I highly recommend it. This particular bar has chefs with over 50 years of experience at renowned restaurants, such as Diego in Del Valle neighborhood, and Sushi Ota in San Diego, California. Throughout your meal you will witness the chef cutting and serving the seasonal fishes delivered daily.
To start, I suggest ordering sake, Zoku has one of the largest sake collection sin Mexico, with close to 70 labels. On the topic of food, there are two options on the menu. The traditional omakase, "in the chef's hands", whether the seven-course meal that changes daily, or the more affordable three-course option. Both options will let you watch the chef at work, preserving Japanese cooking techniques while adding his own fusion style.
If you would rather order from the set menu, which varies according to the fresh fish and seafood delivered at Zoky, I suggest starting with the house nigiris, tataki tuna and soft crab maki with the day's spicy to share with your party. For main course, don't miss the ramen, short-rib curry (yes, Japanese curry), or if you prefer something more traditional, opt for the tuna, rice and avocado donburi. For dessert, I suggest the matcha creme brûlée, or homemade ice cream paired with a cup of great matcha tea.