Be a tourist in your own town: A day in Santa Maria la Ribera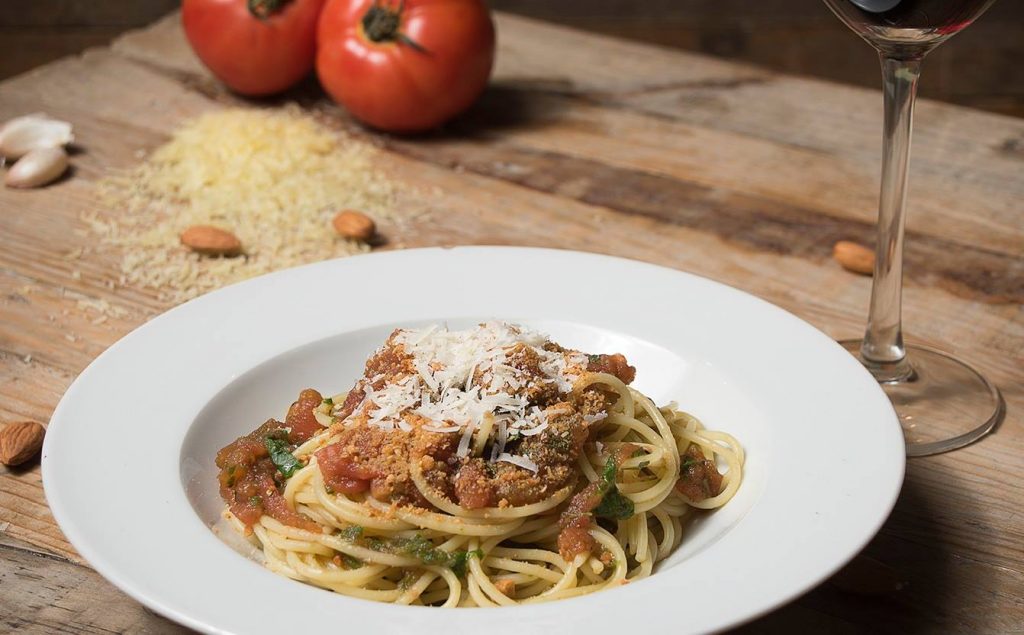 Some areas of Mexico City have become trendy over the last decade, starting with Polanco, followed by Condesa and Roma, where we see new restaurants, businesses and residential buildings appearing every day. This has made other secondary areas, which formerly went unnoticed, start to develop in a very interesting way with more affordable prices. Such is the case of the Juarez neighborhood, for which we have posted restaurants reviews. Another area that seems to have significant development is Santa Maria la Ribera, with its great historical and architectural value thanks to its iconic buildings that have now become important tourist attractions.
Recently, this neighborhood has witnessed more foreign residents on its streets, and many restaurants, coffees and businesses have opened. Santa Maria la Ribera is experiencing great growth. Driven by my eagerness to learn about new and different corners of Mexico City, I decided to spend an afternoon in this neighborhood to discover what it offers.
Many of you will be wondering about its location, I must confess I didn't know that either, even though I was born in Mexico City… how embarrassing! That's why I will start by saying that Santa Maria la Ribera is located between Circuito Interior and Insurgentes, to the north of San Cosme, right in front of the San Rafael neighborhood.
Here is a guide of what to visit and where to eat if you wish to spend the day at Santa Maria la Ribera.
Visit the Moorish kiosk
Upon arriving in this area, I recommend you start your tour at Alameda de Santa Maria la Ribera. This site was the first public garden built outside the limits of the Historic Center. Its paths are lined with four octagonal tile fountains. Placed since 1910 at its center is the Moorish kiosk designed by engineer Jose Ramon Ibarrola designed as Mexico's Pavilion at the World Expo of 1884, and the Saint Louis Missouri Fair of 1902. The name of this structure comes from its similarities to Moorish architecture, supported by several columns and arches, with a highly-detailed filigree décor. It's so impressive, you'll feel as if you were standing at a temple of some Eastern country! Therefore, it has become the iconic symbol of the entire neighborhood. When you visit the kiosk, snack on crispy pork rinds or potato chips from a street-stand, prepared with chili and lime, so tasty!
Eat at María Ciento 38
If you are planning your visit near lunch time, walk one block towards Maria Ciento 38, you will not regret it! This restaurant is found at the patio of a mansion from 1860, there are rumors of having been built by a general of that era. The house was abandoned when Cristina Cialona, of Italian origin, and architect who together with her husband Mario Llana, devoted to art promotion, remodeled it by using recycled materials. First intended to serve as their office, with a small gallery featuring paintings by Mario, and a few pieces of furniture restored by Cristina. Soon after, they noticed the patio was ideal for a restaurant that would pay homage to the recipes of Mrs. Antonietta (Cristina's mother). This is how Maria Ciento 38 was born ten months ago. Cristina tells us they chose that name because Maria is her middle name and they wished to include the street number for people to know how to get there.
To enter, you must walk through a small dirt hall surrounded by plants, reminiscent of the beautiful Huset patio in the Roma neighborhood, you will not believe this exists in the area! Maria Ciento 38 is the ideal setting to enjoy classic Sicilian dishes, such as the eggplant caponata and cannoli, quite hard to find in Mexico City.
Chef Antonietta has seven siblings, and their mother died at a young age, so she had to learn how to cook, a skill she has mastered over the years. At Maria Ciento 38 you get to try a variety of Italian dishes, from the most traditional, like Margharita pizza and burrata, to unique combinations you've never tried. I suggest venturing into the new, start with a caponata, a homemade eggplant preserve with olives, capers, onion and celery, and the calamari fritti marinated in garlic. For the main course, the long pasta Sicilian spaghetti with raw pesto is a must, Pomodoro, garlic and basil sprinkled with toasted almonds and parmesan to taste. The raw sauce is quite different from cooked pesto. The beef or eggplant lasagna is another must. The beef lasagna has a ragu without large chunks, providing a subtle flavor that highlights the homemade pasta. Don't forget to ask about the day's specials; on the day I was there, the mushroom risotto was spectacular! Despite loving all the dishes, don't get too full, because you must have desserts at the end. Specially the panna cotta with seasonal fruits, the tiramisu, and the lemon sponge cake.
If you would rather visit this neighborhood in the morning, Maria Ciento 38 recently premiered their weekend brunch, where guests can enjoy dishes such as French toast, cauliflower frittata, and parmesan béchamel eggs panini. Before you leave, don't forget to visit their new bakery to purchase pastries, desserts, and other Italian products.
* Although I recommend you visit for lunch, if you would rather have dinner, I suggest making reservations to ensure a table, because the restaurant gets full.
Visit the Geology Museum
After your meal, making the most of your visit to this area, walk to UNAM's Geology Museum. Although this venue hosts Mexico's most important geology collection, it is most notably worth visiting to admire the glorious Porfirian building. The property was constructed with quarry from the State of Mexico. Upon entering, you'll see mosaic floors and the majestic Art Nuveau staircase, truly impressive! The main hall holds a replica of a mammoth's fossil skeleton, known as the museum's icon.