The Hake, La Jolla CA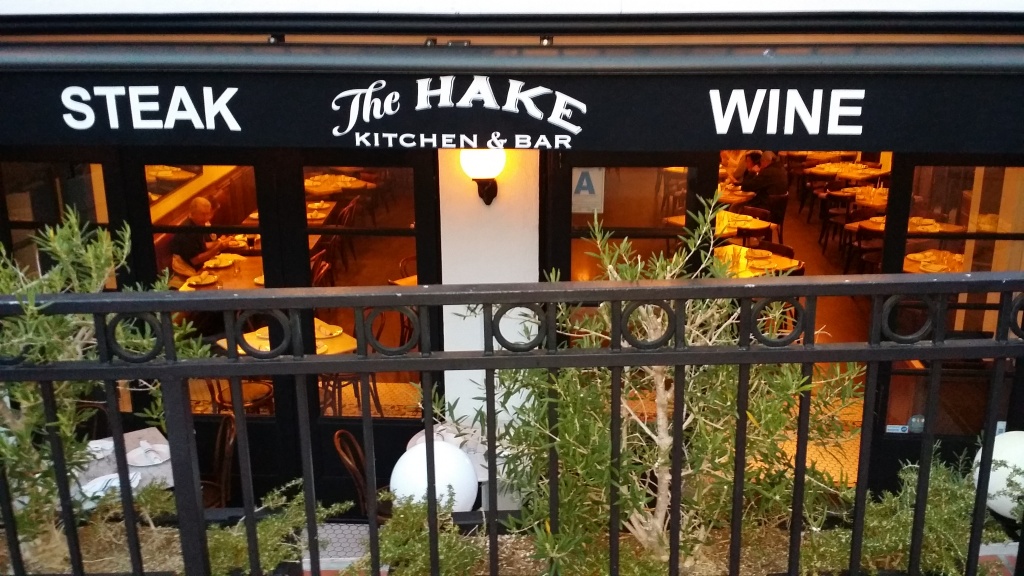 La Jolla neighborhood in San Diego California is best known for its hilly seaside community and surrounding beaches. This neighborhood has a very quaint downtown area full of shops and restaurants. Two years ago, a group of Mexican entrepreneurs who live in La Jolla partnered with the founders of the Mexican restaurant group Bajo la Tintorera. This group based in Mexico City has a number of restaurants most of them specializing in fish and seafood. Their signature restaurant is Puntarena, but they have eight others including Cafe Torino, one of my favorite Italian places in Mexico City.
This is the story of how The Hake Kitchen & Bar was born in 2013. The restaurant located in Prospect street is close to other popular restaurants in the area such as, Georges At The Cove and Sushi on the Rock.
The Hake, as locals call it, has similar menu items to Puntarena, but over the years they have created their unique dishes and have built a reputation on their raw preparations. The octopus dishes have also gained particular notoriety. These include: the appetizer roasted octopus with potatoes, spicy aoili and smoked paprika and the main course grilled baby octopus with angel-hair pasta, squid ink, fennel, kalamata olives and serrano chile.
I visited the restaurant a few weeks ago to enjoy some of their strong flavored, fresh dishes. As usual, I had a fantastic experience. I started off with one of their original drinks, the One Hot Cucumber with Jalapeno Infused Tequila, Agave, Cucumber Puree, Lime Juice and Tajin Rim. It is spicy, hot and fresh. Definitely worth trying. They have some extremely unique cocktails and where recently featured in San Diego Magazine as the Best New Bar in La Jolla.
For dinner, I decided to order a variety of the dishes they offer. I strongly suggest you try the Salmon Belly Tiradito, it was recently recommended by Zagat as one of the Top Things to Eat in San Diego in 2015. The Hamachi Tartare and the Tuna Chicharrón are also to die for. They also serve dishes for those who are allergic to fish and seafood, the burrata is one of my personal favorites. For main course some of their signature dishes include the Catch of the Day "Talla" or the Steak Frites.
The Hake is an excellent option for lunch with kids, or for dinner with a small group of friends. They have an extensive wine menu ( wine by the glass or by the bottle) that includes wines from Napa Valley and Wahluke Slope in Washington state. The Hake  was recently recognized with the Wine Spectactor Award of Excellence in 2015 for their broad wine menu.  If you happen to be in La Jolla, I would definitely suggest to try some of their amazing dishes and drinks!
---