Top 3 Oaxacan Restaurants in Mexico City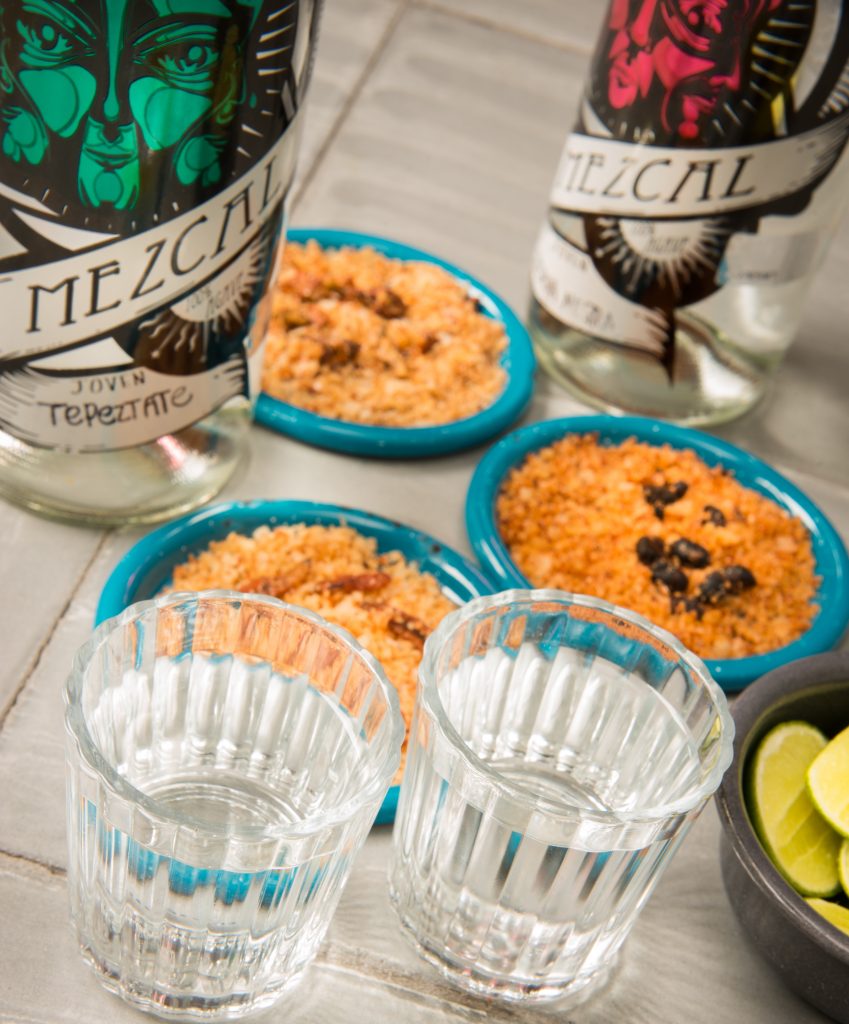 Mexican cuisine is one of the most varied in the world, it differs greatly differ from state to state. One of the richest states, culinary speaking, is Oaxaca which is located in the southwest of the country. Oaxacan cuisine has been influenced by diverse indigenous groups that live in the area such as the Zapotecs and Mixtecs, as well as the varied geography of the state: from mountains to the coastal areas. This cuisine, uses specific ingredients such as chocolate, mezcal, mole and chapulines (grasshoppers) when preparing the typical dishes.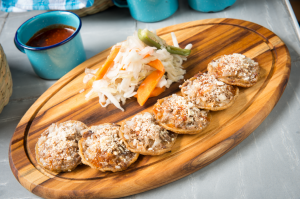 In Mexico City, during the past few years, we have seen a renaissance of Oaxacan restaurants opening its doors and inviting locals and foreigners to taste the traditional dishes and flavors the state offers.
Here is a list of our top three restaurants where one can enjoy Oaxacan food in Mexico City:
Guzina Oaxaca
Located on Avenida Masaryk (Mexico City's 5th Avenue), Guzina Oaxaca is led by Alejandro Ruiz an acclaimed Oaxacan chef and creator of Casa Oaxaca (in Oaxaca city). Casa Oaxaca was among the 50 Best Restaurants in Latin America by S. Pelllegrino and Acqua Panna in 2014. The name Guzina Oaxaca means Oaxacan cuisine in Zapotec, one of the most commonly used indigenous languages in the state.
The high-end restaurant combines a homey yet sophisticated style with the talent that Chef Ruiz puts into each dish. Try the Chile de Agua (type of chile) stuffed with ceviche and passion fruit sauce as a starter and the grilled octopus with huitlacoche (corn mushroom) rice for the main course. If you like mole, the restaurant offers an outstanding variety of them including mole negro and mole almendrado.
Where: Mazaryk # 513  Tel: 5282 1820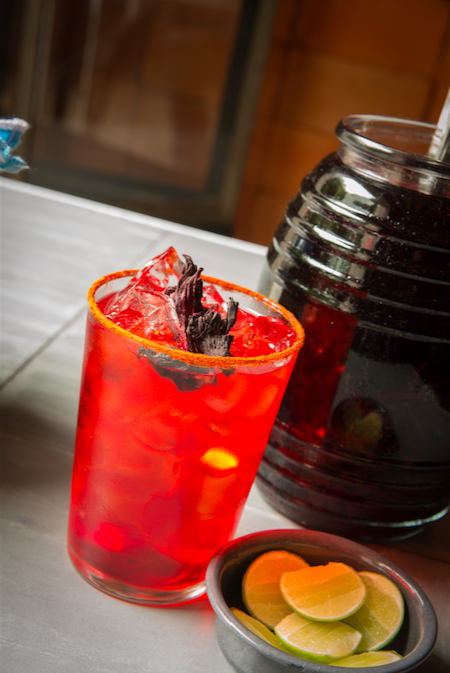 Aguamiel
The second restaurant of Chef Jose Manuel Baños, Aguamiel specializes in tlayudas, a typical Oaxacan dish consisting of a large thin, crunchy toasted tortilla with a variety of ingredients on top including beans, avocado, meat, cheese and salsa, think of a Mexican flat bread… Chef Baños is the owner behind Pitiona Cocina de Autor, opened in 2010 and one of the most recognized spots in Oaxaca City. A few years later he decided to venture into a more casual eatery: Aguamiel in la Roma neighborhood, which opened in December 2015. The restaurant serves traditional dishes prepared in a contemporary manner, it is important to mention that the majority of the ingredients are brought in twice a week from Oaxaca.
When you arrive and see the mezcal cart, you won't be able to resist one of the more than 25 different varieties they offer accompanied with some sal de gusano. You must try the salted chapulines (grasshoppers) and of course the tlayuda, with either beef, pork or only vegetables. I recommend you visit Aguamiel with a group, this way you can taste more dishes as the portions are very generous. The restaurant is also open for breakfast where it offers an extraordinary torta de chilaquiles with yellow mole, this is a hearty sandwich filled with tortilla chips dipped in salsa. Believe me its worth the calories, and besides you probably will be able to skip lunch!
Where: Coahuila # 65 Tel: 5264 8752
Yuban
Led by Chef Fernando Martinez, Yuban aims to bring the culinary tradition of the Zapotec communities in the northern sierra of Oaxaca, to la Roma neighborhood using only endemic ingredients. Chef Martinez who has ample experience in other restaurants in the city including Les Moustaches and La Casa de Las Sirenas, opened Yuban in 2013, where the food is enjoyed between adobe walls and ceramic tableware brought from Tavehua, to enhance the Oaxacan experience.
To start your meal off, I strongly recommend getting one of their signature cocktails with mezcal such as the Pasión x Oaxaca with passion fruit mezcal, orange juice and sal de gusano. You should definitely order the jitomates criollos salad with hoja santa pesto and fresh cheese, the salpicón de venado (venison shredded meat) wrapped in avocado and the cow tongue in salsa verde accompanied with beans. For dessert get the pastel de chocolate oaxaqueño de metate with chilhuacle (type of pepper).
Where: Colima # 268   Tel: 6387 0358
If you enjoy these restaurants, plan on going for a few days to Oaxaca. Rich in culture, traditions and outstanding food.