Wine Pairing Lunch at Gastro Cava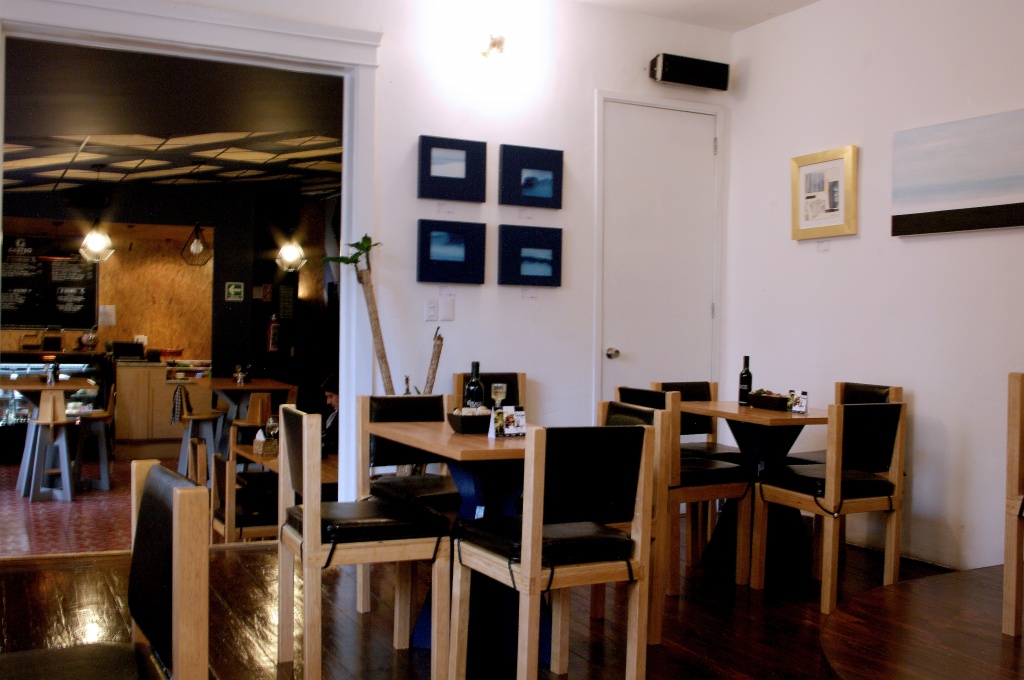 When you hear of a restaurant that offers a three course meal with wine pairing , you say to yourself this is probably going to be an expensive proposition. Well I just found the perfect place to enjoy a delicious wine pairing lunch, and the best part is that it is cheaper than you think!
Gastro Cava located in the heart of the Condesa neighborhood in Mexico City, opened its doors six months ago. The overall concept was born from the need to bring the consumer closer to enjoying and appreciating wine. The whole culture of wine has often been related to a snobbish high-end ambiance in Mexico. With a desire to break these barriers and social stereotypes the owners opened Gastro Cava. A place where one can appreciate wine without having to spend too much money.

The restaurant has two different options for lunch, either the normal menu with a variety of Spanish tapas and dishes, or a three-course set menu with wine pairing, created by Chef Eduardo Talavera. The set menu which is changed on a daily basis is designed for guests to take a enjoyable lunch break from the office. This option costs $150 pesos the equivalent of $10 USD. Yes that is correct $10 dollars! I decided to try  the set menu and enjoy a glass of wine during my lunch break.
Some might question how can a $10 dollar meal be worth it. Well, I can definitely tell you it was a pleasant surprise. The menu this day consisted of Lime Soup, Sweet and Sour Chicken and Fried Bananas with sweet condensed milk.  The wine was a Chilean Sauvignon Blanc.
The same owners of Gastro Cava, opened El Placer del Vino, an adjacent wine shop that sells wines from all over the world. From the traditional wine making countries such as Spain, France and Italy, to the lesser known wine making  countries such as Uruguay . One of the objectives of the owners when they opened the wine shop was to sell bottles from cellars that have no current exposure in supermarkets or large stores. This way wine consumers can taste different wines that are not as easy to find in Mexico City.
Although the restaurant is open for lunch and dinner, the wine pairing menu is only available during lunch. However, one of the big benefits both for lunch and dinner is that you can choose a bottle in El Placer del Vino and consume it in Gastro Cava, with no corkage fee, while you enjoy some of the tapas they serve.
This is a perfect spot for a first date or a romantic dinner with your better half. If you work nearby you should take a break from the office and enjoy the  set menu with a nice glass of wine.
---
---