100-year-olds now become hip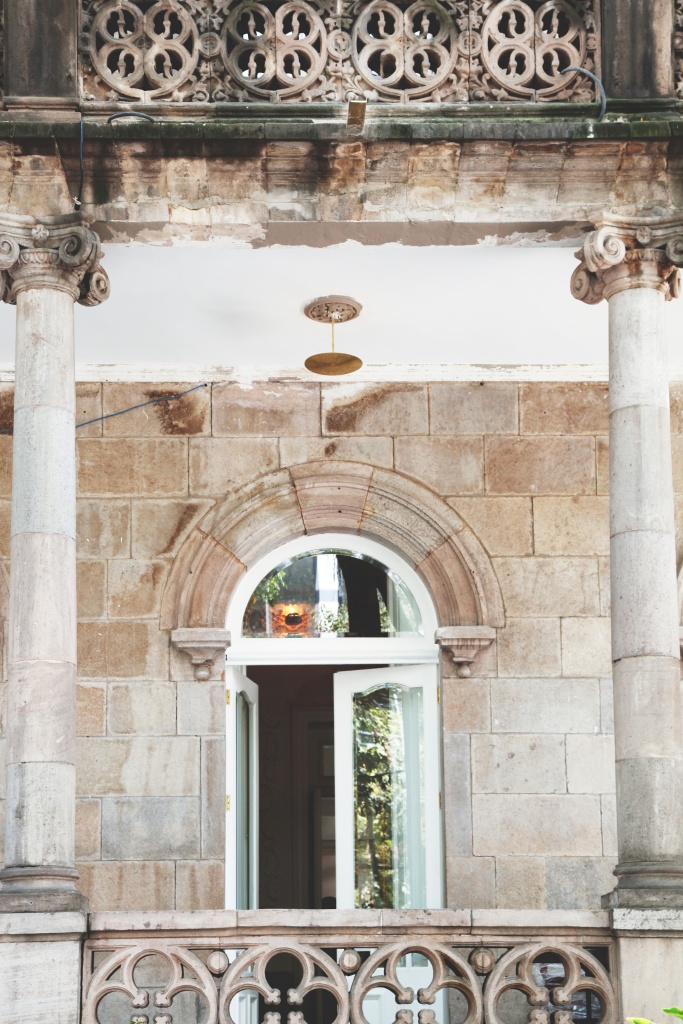 Continuing with the latest trend in Mexico City, where during the last few years there has been a boom of old mansions that have been converted to hotels such as Downtown or Condesa DF both from Grupo Habita hotel group. We are now experiencing a new upcoming trend where urban mansions (heritage houses) have been redesigned to become gastronomical and cultural spaces.
This recent trend has resulted in a variety of concept houses openings in the Roma and Condesa neighborhood and more to come in the next couple of months. Although I decided to talk about three of the most recent openings, don't think these are the only ones in Mexico City.
Purveyor
Purveyor located in La Roma neighborhood was the first of its kind to open as a gastronomy hot spot in the city. The house is designed to offer a variety of culinary choices to please everyone, it has a big patio with vertical gardens in the middle, making you feel as if you are sitting al fresco. You can get a herbal tea at Zoma Tea, or a juice detox and acai bowl for breakfast at Mora Mora.
If you prefer to have lunch or dinner at Purveyor, you can choose between Jucy Lucy which serves delicious hamburgers with melted cheese inside the beef patty, or Dulcinea a contemporary Mexican Cuisine  restaurant that has the best artichoke you will ever try. Other options include  Punta Morena that specializes in fish and seafood dishes  or Garota Boteco a Brazilian steakhouse.
Roma Quince
Roma Quince is more of a commercial concept with a number of boutique stores offering various products ranging from men's clothing to home decor and furniture. The concept was born in San Miguel de Allende and became so popular especially among tourists that the owner decided to open a similar concept in Mexico City a few months ago. Apart form the boutique stores there is a small restaurant in the terrace called Carlota & Emilia. Although the restaurant specializes in wine and cheese, you can have breakfast or lunch and enjoy a variety of dishes including soups and sandwiches. The terrace is very quaint and a nice option to enjoy an evening with friends sipping wine.
Blanco Colima
Blanco Colima is the newest gastronomy, cultural and social space in La Roma neighborhood, owned by the same family as Carolo (restaurants serving international cuisine with a variety of locations in Mexico City).
This mansion used to be a Japanese restaurant and was completely remodeled to include an array of dining options. Blanco Colima which sits in the center patio of the house is a lounge area that serves food designed to share as well as hand-crafted cocktails, during the weekend different DJ's play creating a bar type ambiance. Apart from this there are two additional restaurants, one is Belafonte an oyster and raw bar curated by Hiroshi Kawahito who serves a mix between Japanese techniques and Mexican flavors. For those who prefer a quieter dining experience you can try Lazaro the fine dining option, you cant miss the beet salad and the Pavlova for desert here. The second floor of Blanco Colima has a large space for private events, photo exhibitions and cultural events.
This new trend of redesigned mansions give locals more options to go out and discover new flavors in diverse settings. In my opinion Purveyor is ideal for families with kids, while Roma Quince and Blanco Colima are best for a romantic date or drinks with friends.  Let me know which one of these is your favorite mansion and stay tuned for more openings!
---