48 hours in San Miguel de Allende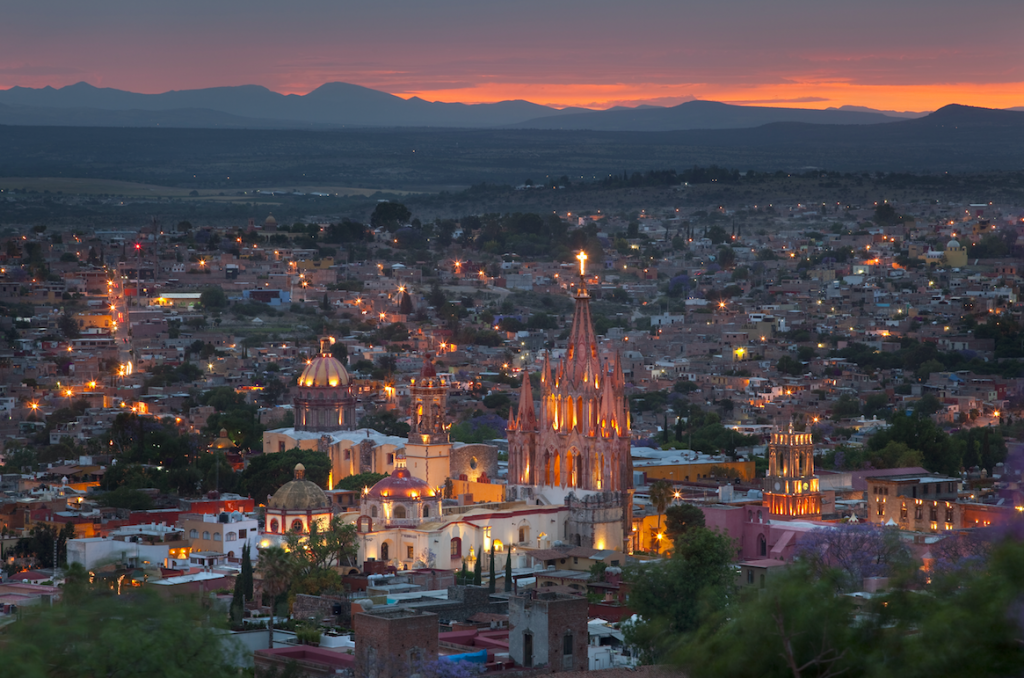 Those of us who live in CDMX together with 20 million other residents, smog, traffic and stress, seek to leave the capital on the weekends at every chance we get, change scenery, and rest from the metropoli's hustle. San Miguel de Allende in Guanajuato, located a 3-hour car ride away, has become a popular option.
San Miguel, as it is known to locals, is a picturesque and cosmopolitan city, a place that has preserved its architecture, cobbled streets, traditions and culture. It used to be an important stop on the silve route between Zacatecas and Mexico City; it has now been named World Heritage Site by UNESCO for its impressive architecture. One of the main charms of this magical town is its skill for preserving terracotta hues (red, pink, orange) on all its facades; thus, every street is worthy of photographing. On the other hand, the quality of life is enviable, so much so that there is quite a numerous community of expats among its international and diverse population.
Even though San Miguel is not a very large city, with a population of about 160 thousand people. It is amazing to see what has opened in recent years, an endless number of high-quality boutique hotels, a significant number of art galleries, turning into a favorite destination of artists, and a great variety of gourmet restaurants where to enjoy Mexican, Peruvian, French, Italian and many other foods.
Considering this destination is currently in vogue for tourists from Mexico and abroad, here is a guide of what to do and where to eat at San Miguel de Allende on a wekend.
Lodging
Clandestino Hotel: If you are seeking a small and genuine hotel in San Miguel, Clandestino is your perfect choice. This new boutique hotel, located right in the heart of downtown, has eight rooms in different sizes. Each room has unique touches, such as: tiles, wooden lattices, and tubs on the floor to relax after a long day. Also, the hotel has a terrace with spectacular views, where guests can enjoy a glass of wine or cocktail while enjoying the sunset.
*Fee includes breakfast served at the central patio
Rosewood San Miguel de Allende: Those who prefer luxury properties will love staying at Rosewood. The hotel is a perfect mix of this city's colonial architecture, while offering guests a personalized five-star service. Each of the 67 rooms has vast living areas, ceilings with wooden beams, and furniture handmade by the best Mexican craftsmen. Rosewood has three restaurants within the property, as well as one of the best spas in the area. On the other hand, this property has become very popular for social events, such as weddings and engagements.
https://www.rosewoodhotels.com/
Hotel Matilda: If you prefer modern and state-of-the-art hotels, Hotel Matilda is your ideal choice. This boutique hotel will amaze you the minute you step inside with its contemporary architecture and impressive art collection in contrast with all other buildings in San Miguel. Although some of the art works are on rotation, many are permanent exhibition, such as the portrait of the owner's mother –"Matilda", made by Diego Rivera and found in the lobby. Its 32 rooms are modern designs, with wood accents, marble floors, and neutral colors, such as beige, coffee and cream. If you choose to stay at this hotel, you'll enjoy its ultramodern infinity pool, and amusing bar.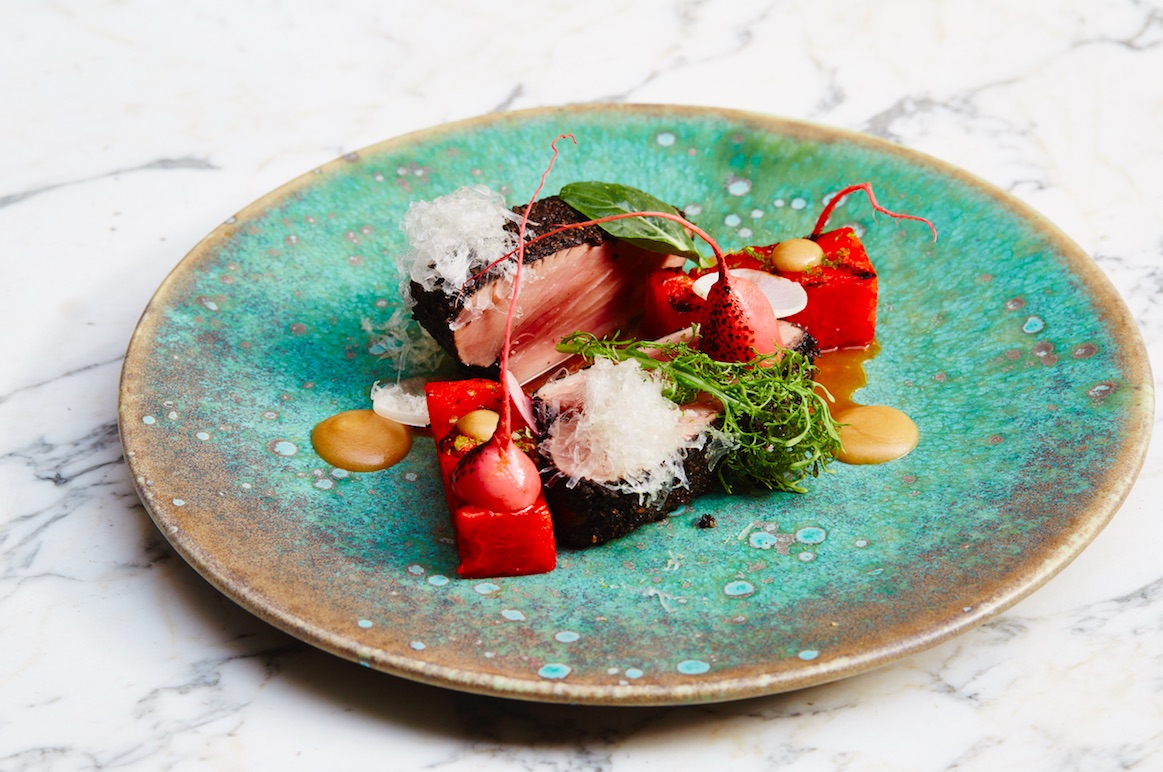 Friday
Dinner at Áperi
One of the most renowned restaurants in San Miguel de Allende is Áperi, a must-see when touring this destination. The restaurant, located within Dos Casas hotel, was created by chef Matteo Salas and his vast experience in the kitchens of the best restaurants in France and Italy. Áperi means open in Latin, and a perfect description of the view and concept of its kitchen. Eating here is an entire culinary experience that awakens the senses with each bite. You'll find a work of art in each dish, clearly conveying the attention and time they devote to plating the food. Some of their signature dishes you must try are: burrata with green apples, avocado, zucchini, tomato hearts, and battered green tomatoes; pickled crunchy mushrooms, mashed potatoes and smoked provolone; raw fish with smoked avocado, grilled sauce with habanero, onion and citrus slush; ricotta ravioli with sage butter and Parmesano Reggiano. Conclude your dinner with the banana, soft and crunchy caramel, whipped cream and shaved chocolate dessert. Your dinner will be so delicious, you'll want to return!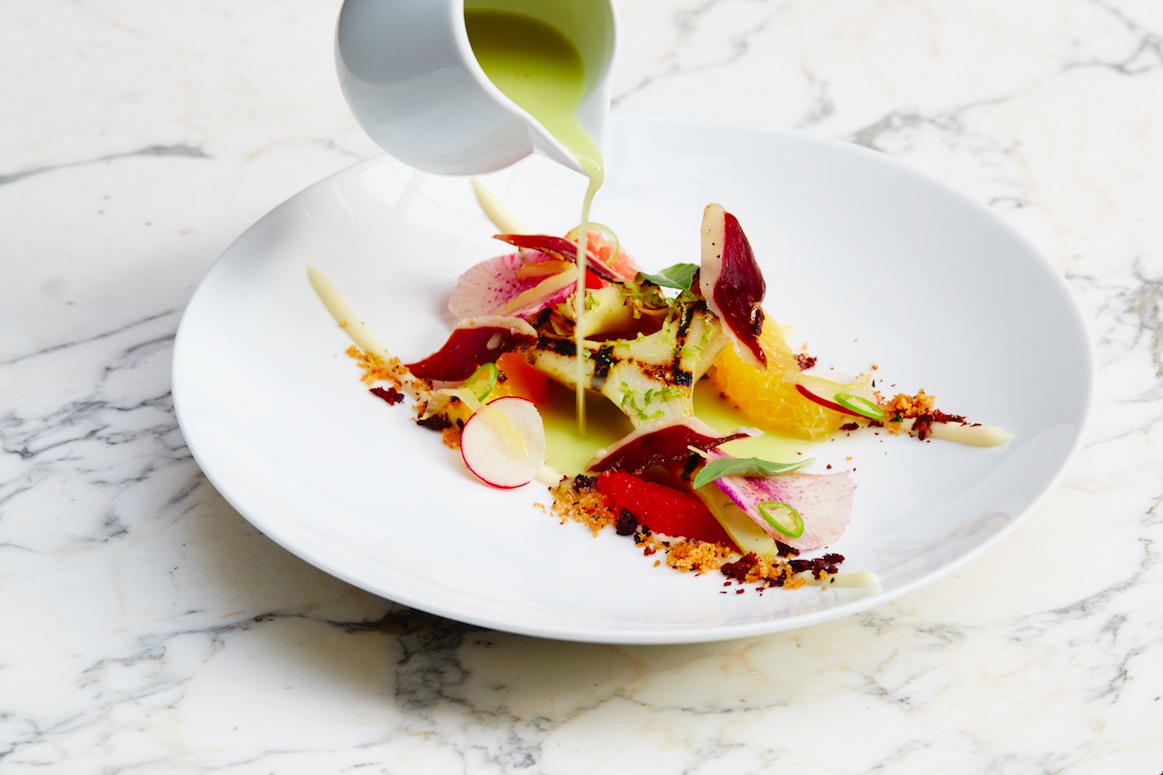 Saturday
Breakfast at Cumpanio
Upon waking up, it is important to have a good breakfast for energy, as San Miguel is best enjoyed walking through its streets. We recommend having breakfast at Cumpanio, a bakery with a Latin name that means with whom you share bread. Here you can order your bread and coffee to go, or sit down and enjoy a great breakfast at its restaurant. Whichever way you choose, the bread will not disappoint. Some of their specialties include croissants, blueberry muffins, chocolate brioche, and rosemary and gorgonzola cheese focaccia.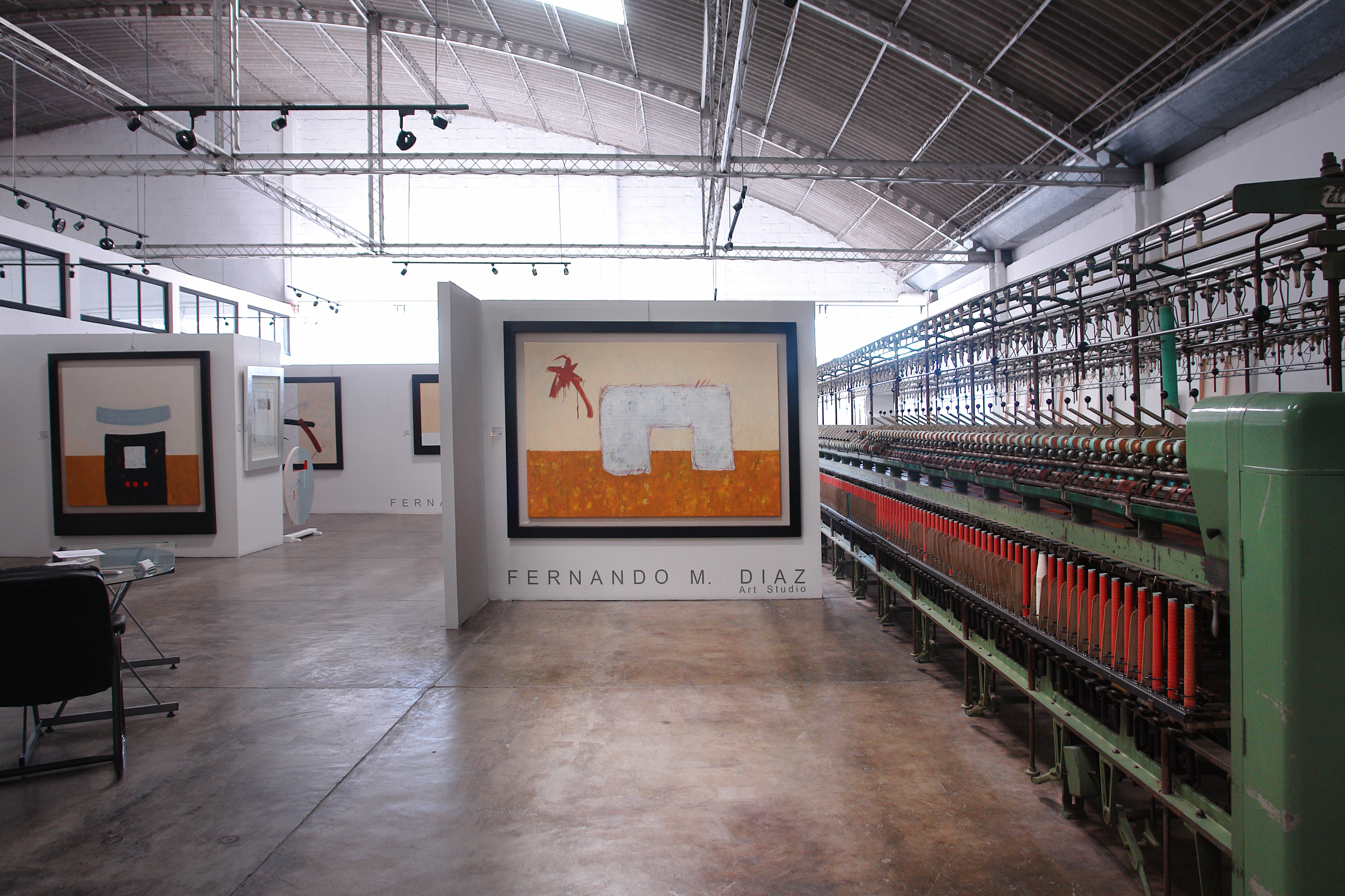 Fábrica La Aurora
We suggest starting your day with a visit to Fábrica La Aurora, a former textile factory that currently stores paintings, sculptures and crafts from artists living in San Miguel. The halls of this site host more than 50 contemporary art galleries, studios, designer and décor furniture stores, as well as antiques, jewelries, and table linens. The ideal is to stroll through its corridors, and glance at everything this art and design center offers.
*This tour takes about 2 hours
Doce-18 Concept House
One of the most recent and innovative openings at this destination is Doce-18, a conept house established in the iconic Casa Cohen, an antique mansion with a Star of David on its façade. The restoration and restructuring of its interior created a contrast between colonial and contemporary architecture, becoming an esthetic success. Inside, you'll find the best in design, fashion and cuisine, providing guests with a unique experience. It is worth noting that L'Otel is located on its upper floor, a boutique hotel focused on design and art. We suggest strolling through the entire concept house to see its great offerings, some of the most outstanding are the photographs at The Gallery, the recyclyable water bottles at Casa de Agua, the matcha and white chocolate cookies at La Clochetter, and the Champagne Lounge. If you are hungry, you can brunch at The Kitchen, which gathers a variety of culinary concepts, including tacos, hamburgers, macaroni & cheese, and pizza in a single site. If you prefer higher gourmet, opt for Jacinto 1930, also from chef Matteo Salas. Located within the mansion's patio, you'll find traditional Mexican dishes with an emphasis on corn.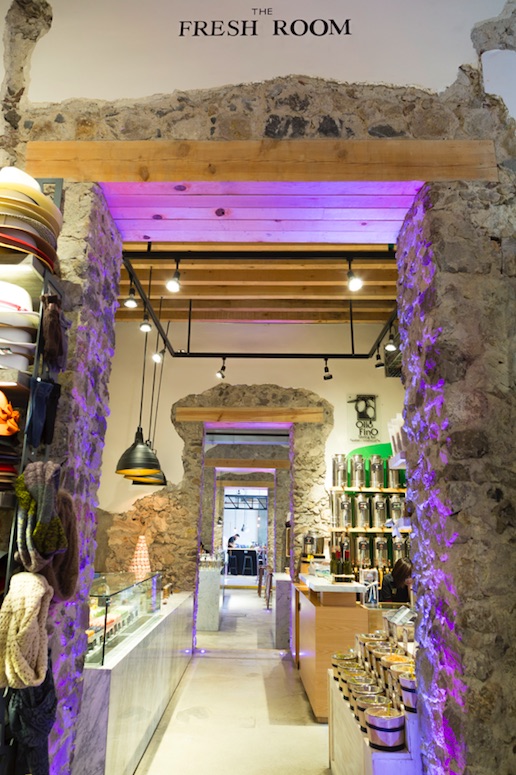 Tao Studio Gallery
After lunch, we suggest walking on the streets around the parish, and discovering its designer stores, one of our favorites is Tao Studio Gallery. The store offers a variety of furniture, scultptures, paintins and jewelry from Spaniard Miguel Arregui. The designer seeks different materials from around the country and creates pieces according to what he found; e.g., the store sells wooden tables made from a tree from the State of Michoacan. When you enter the store, request a tour by the Spanish saleswoman, so you can better understand Arregui. The furniture and jewelry are both spectacular, and you'll want to take everything home!
Drinks en Luna Rooftop Tapas Bar
After such a long walk, you'll want to find a place to rest and enjoy the sunset at San Miguel, the ideal place is the rooftop of Rosewood hotel. If you are still hungry on your way to the hotel, stop at the corner of Benito Juarez Park, and have a corn on the cob with hot pepper and lime, with a glass of coconut water. It is worth your time!
Luna Rooftop is a must for its impressive views of the entire city. Enliven your afternoon with a glass of wine or beer, and boost your appetite for dinner!
*Make sure you get to the rooftop early to see the sunset, as it quickly gets crowded, and they don't take reservations.
https://www.rosewoodhotels.com/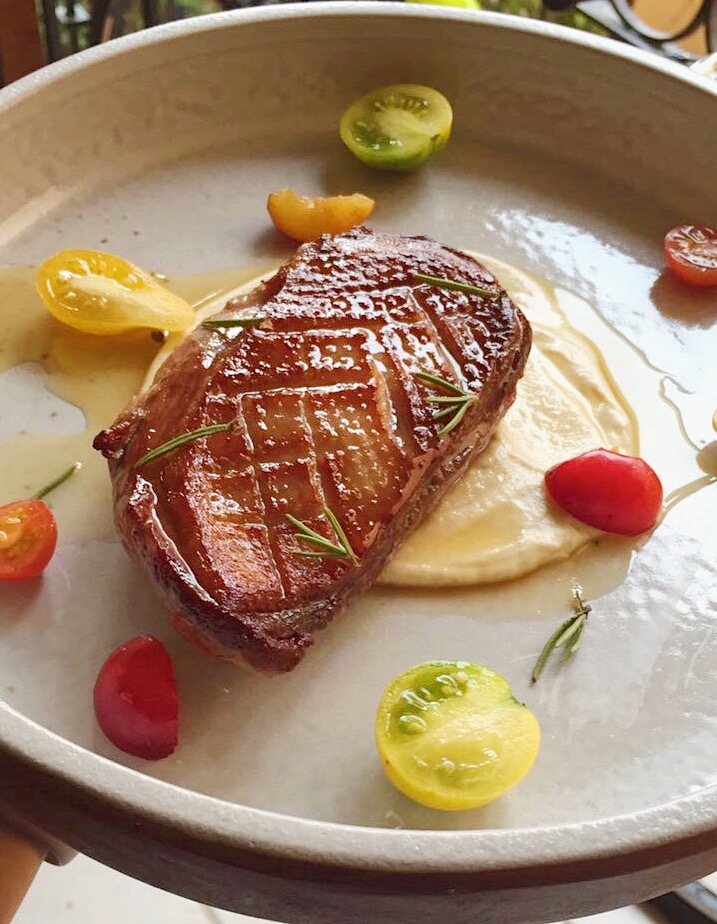 Cena en Ba Bite
One of the best-kept secrets in San Miguel is Ba Bite, a small French bistro founded by Josy Treitzman, a young Mexican who graduated from the Cergy-Pontoise University of Paris, who decided to return to his home country to surprise guests with his culinary creations. Whether you are in the mood for a vast dinner or something light after eating all day, you'll love this small, casual and unpretentious site. You can try traditional French dishes, such as onion soup, and puff pastry with goat cheese, a spectacular duck magret with Japanese oranges and coliflower puree, or salmon with seaweed nori and guava puree. If you love French food, this is a must!
Domingo
Desayuno en Antonia Bistro
We suggest starting your Sunday with a light breakfast at Antonia Bistro. A restaurant located on the rooftop of Palomar hotel, with panoramic views of San Miguel. You'll see important historic monuments of this destination while enjoying a pleasant breakfast of fruit and eggs. Try their pastries with their spectacular plantain marmalade.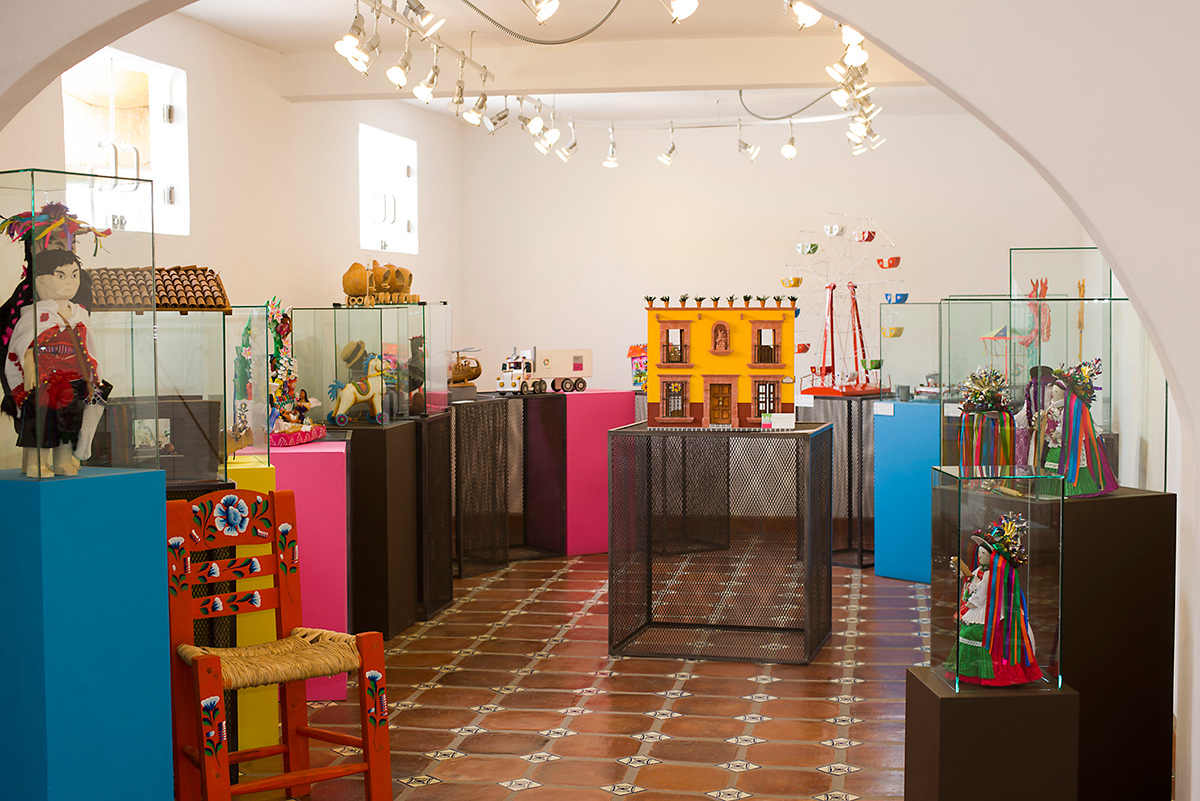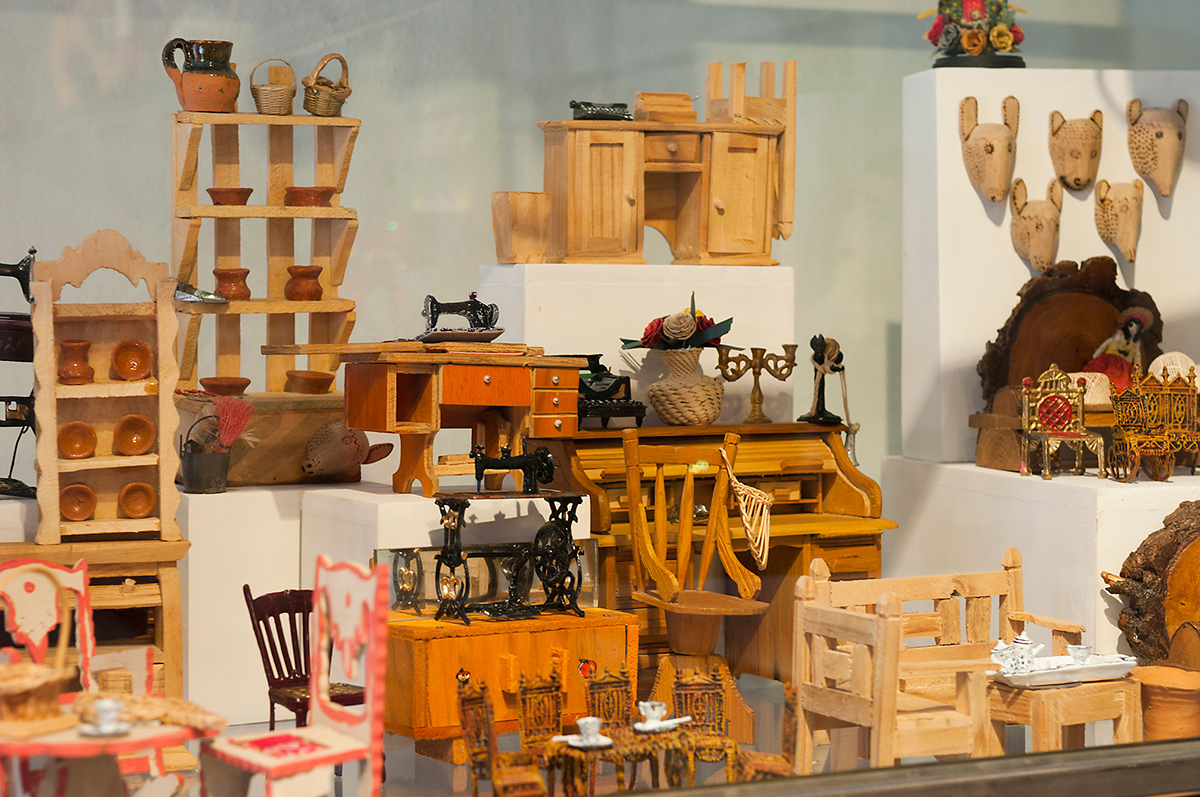 La Esquina
After breakfast, walk towards La Esquina, the Museo del Juguete Popular Mexicano, an institution devoted to preserving Mexican games and toys. This site shows the collection of Angélica Tijerina, who devoted fifty years to acquiring rustic toys. The museum has more than three thousand pieces, and some of the exhibits you'll see include Jugando a las Comiditas, Jugando a la Casita and La Feria. You'll be amazed by the number of pieces shown, all handmade with great care and devotion.
Jardín Principal
While visiting San Miguel, don't forget to see and get to know the most significant icon in this destination, the Parish of San Miguel Arcangel. A parish originally built at the end of the 17th century in a conventional and modest style. Then in the 19th century (1880-1890), a new neogothic façade was built inspired by drawings, etchings and postcards of European cathedrals. Its beauty is such, that it is one of Mexico's most photographed churches!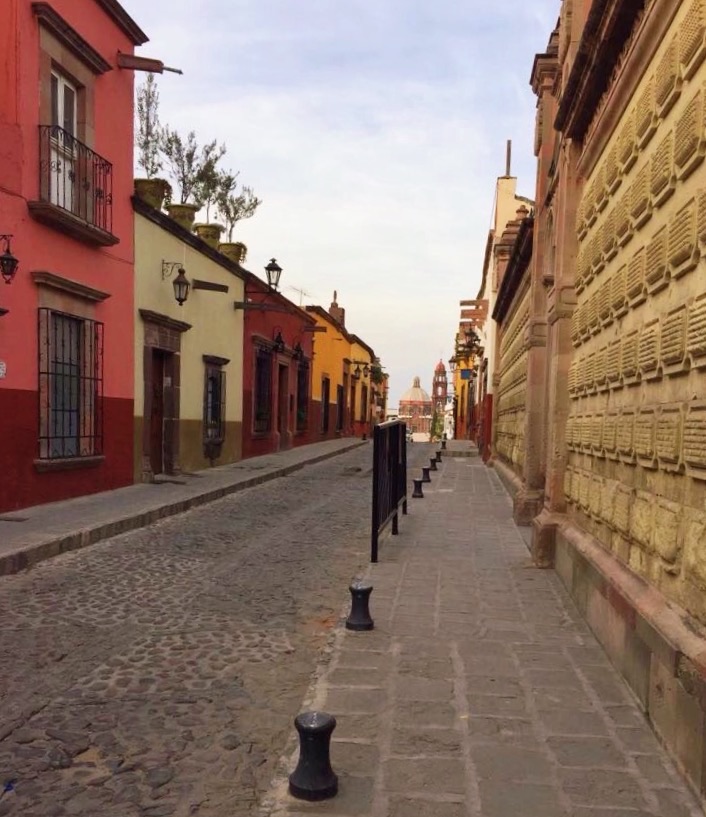 Galería Casa Diana
To one side of the main garden, on Recreo street, you'll find Galería Casa Diana. If you love contemporary art, you must get to know this site owned by the daughter of outstanding Mexican painter, Pedro Friedeberg. Here you'll find some works by Friedeberg, known for his part in the Mexican surrealist movement of the 20th century. In the gallery, you'll see the famous hand-shaped chairs, and paintings distinguished for being full of ornaments, lines, colors, ancient and religious symbols, leaving very few blanks.
Pescau
Before heading home, visit Pescau, a restaurant that serves the best variety of fish and seafood in San Miguel. Here you'll taste dishes with a twist of the Mexican Pacific Ocean, brought from Ensenada, including shrimp aguachile, octopus cocktail, and marlin tostadas. The marling Pescau taco stuffed with beans, avocado, grilled onions, and chipotle sauce; and the crab taco are both a must at this restaurant.
www.pescau.com/
If you can stay for a couple more days, we recommend going on the wine route from Dolores Hidalgo to San Miguel de Allende. For further information on this tour, click here