5 Cosas Para Hacer en Septiembre en la Ciudad de México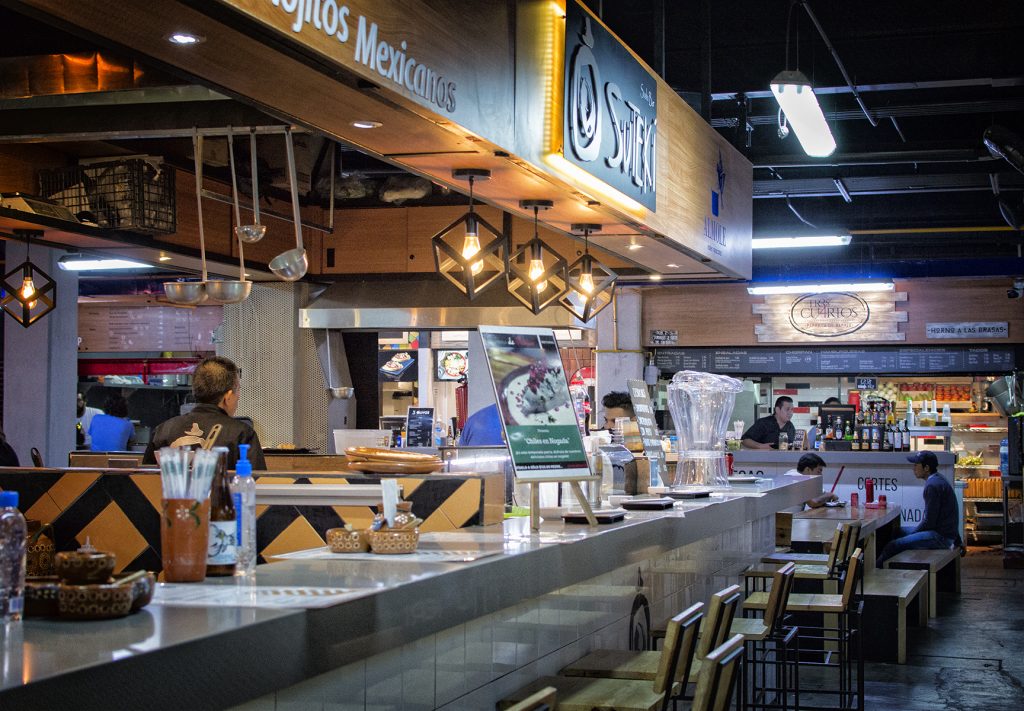 The rainy month of September marks the start of the patriotic holiday month, we're all anxious to celebrate El Grito, even though we won't have the customary long weekend this September. During this month we can enjoy delicious chiles en nogada, highly emblematic of the season, thanks to the freshness of its ingredients, including walnuts and pomegranates that we can only find during this time. We shouldn't forget the variety of happenings around the city, taking advantage of the fact that we capital city dwellers have returned full of energy for the rest of the year. Among this month's activities, we find new art exhibits, food festivals and innovative food markets, ideal to enjoy with the family.
Take advantage of these holidays and visit our recommendations on what to do and where to eat in September at CDMX.
Mercado San Genaro
In recent years, in Mexico City, we have seen a huge amount of food markets opening at different areas of the capital. These spots are ideal for those who work in the offices of the area, as well as for neighbors who seek new food options near their home. Mercado San Genaro, located on Mariano Escobedo, in the Anáhuac area, is one of the newest proposals in CDMX and, despite having recently opened, has quickly become one of our favorites thanks to its spacious design and vast variety of dining options. Here you will find more than 50 shops, yes, you read that right! Fifty shops offering a variety of regional and international foods for every taste and palate.
After having visited the market on several occasions to try different dishes, here are our favorites:
Wokchop: Specializing in Asian flavors, it offers delicious burritos and rice and noodle woks. Their signature dish is the fried rice wok with poached eggs and roast pork belly.
100% Cochinita Pibil: This shop offers a variety of presentations for the highly traditional cochinita pibil, try it in tacos, costras and tortas.
Sattva: For those seeking healthy options, Sattva offers vegan and ayurvedic (traditional Indian medicine), based on biotypes. Their plantain and amaranth hamburger is marvelous!
Barbara's Lasagnas: For lasagna lovers, here you will find beef, vegetarian and mixed varieties, plus one made with pork rinds in green sauce on Fridays.
Gourmet Salads: If you are on a diet and are happy with a good salad, this salad bar offers a variety of ingredients for you to prepare to your liking.
Porkit: The porchetta (Italian roast pork) panini is their specialty, order the Classic with Italian green dressing, or the Pulled Porketta, which is a slow-cooked shredded pork. Garnish your panini with French fries and chipotle sauce.
Suteki: If you're a sushi lover, don't miss the Dani roll with kakiague and avocado on the inside plus octopus with a touch of fried garlic on the outside. Finish your meal with the tempura Oreos and matcha, spectacular!
3 Cuartos: This shop offers an Argentinian grill and their starring dish Barrio Especial ¾ hamburger with cheddar, bacon and Argentinian chorizo. If you're hungry, this is the perfect choice!
Chill and Brothers: For those who can't live without really good chilaquiles, here you can choose the type of tortilla chips (natural, blue and nopal) and the accompanying protein. My favorite was the green with ribs.
Marques: If you are craving authentic Oaxaca cuisine, this is the perfect choice. order the plantain molote filled with beans, and the tlayuda with tasajo, beans, cheese and chorizo.
Yoko Ramen: When the weather gets cold and you're craving a nice warm ramen, we recommend the spicy yoko with udon noodles, shrimp, bacon, edamame, tamago, chives, spinach and spicy sauce.
Che Gambo: If you love choripanes, you should absolutely enjoy this one, with ciabatta bread and chimichurri.
Boom: Are you craving American cuisine? Order the sampler, a dish to share with everyone, which includes: sliders (small hamburgers), potatoes with a variety of toppings, including beef chili and four cheeses with bacon, breaded avocado and a variety of wings with different toppings.
Moma: For the taco lovers, this is the perfect place to order great tacos al pastor. Garnish with their chipotle, habanero and pineapple, and traditional green sauces.
Jibaro: If you are adventurous with food, enjoy authentic Puerto Rican cuisine at this restaurant. The dish we liked best was the Mofongo, a plantain base topped with beef in the ropa vieja style.
Accompany your meal with a nice cocktail or a glass of wine from Barra de Vinos.
If you are visiting the market, on the first floor, at the Estudio Actual gallery you'll find an interesting exhibit of paintings and sculptures from emerging Mexican artists.
Mariano Escobedo 220 esq Laguna Mayrán Tel: 78270661
mercadosangenaro.com o www.estudioactual.com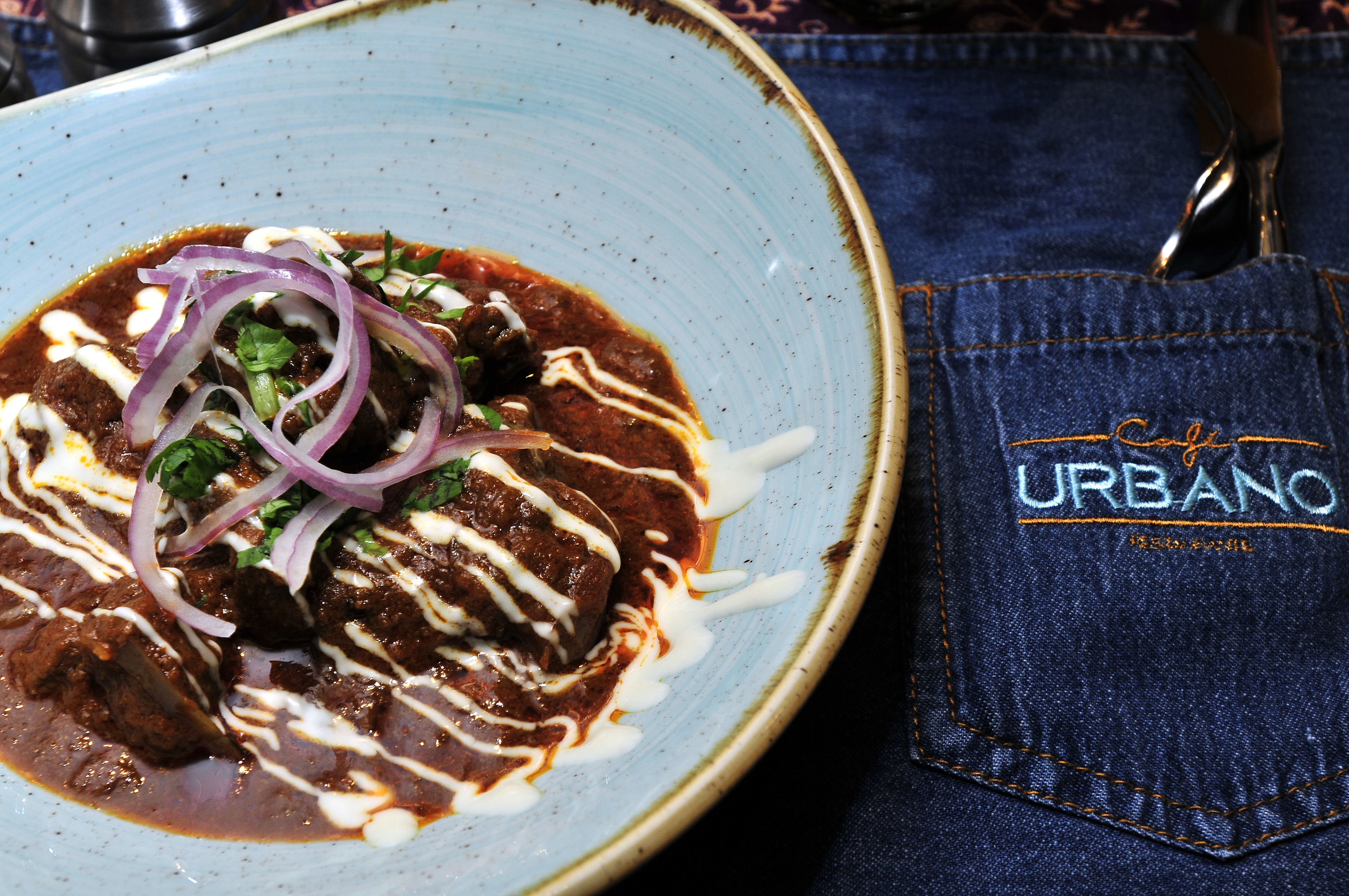 India Food Festival
Intended to promote a variety of worldwide cuisines, Café Urbano, within Presidente Intercontinental Hotel in Polanco, is offering an Indian food festival. This event is conducted by two chefs brought for this purpose from New Delhi. This festival consists of a variety of typical dishes from that country for those who wish to learn more about its cuisine. Some of the most famous dishes are the samosas filled with potatoes and peas; the Tomato Dhania Shorba soup with spices and cilantro; the Gosht Roganjosh consisting of curried lamb, and the Desi Chicken Curry, which is the traditional homemade chicken. To gloriously conclude your meal, I suggest ordering the Kesar Badam Kheer, rice pudding with almonds, khoya (Hindu dairy product) and saffron.
The festival will take place from the 31st of August to the 14th of September.
Campos Elíseos 223, Polanco inside the hotel Presidente Intercontinental Tel: 5327 7700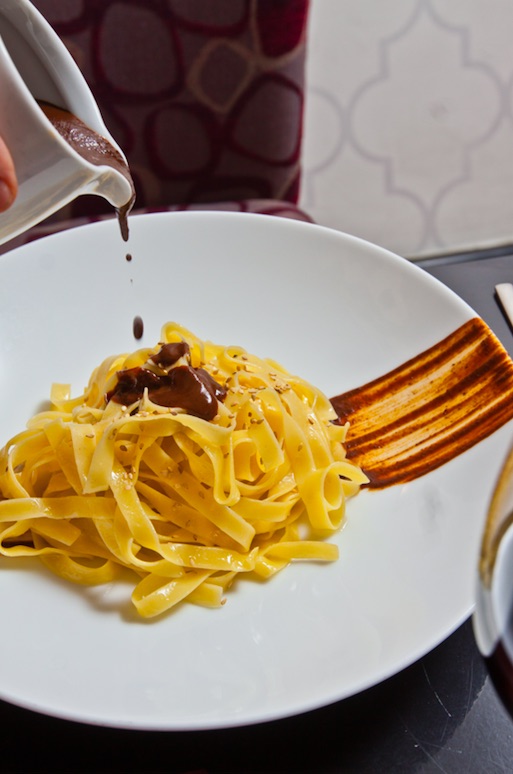 La Tecla
When a restaurant has been open for more than 20 years, you know the food must be delicious; such is the case of La Tecla in the Roma neighborhood, which recently celebrated its 22nd anniversary. This restaurant offers fusion cuisine, combining Mexican flavors with an international twist, resulting in unique and original dishes. La Tecla is ideal to visit with your family or with a group of friends as, thanks to its diverse options, there's something for everyone. Some of their signature dishes you must try are the fried parsley with cream cheese medallion, squash blossoms filled with goat cheese in a chipotle sauce, the Mexican-style bone marrow casserole, the fettuccini with Poblano mole and sesame seeds, the huitlacoche risotto with pepper strips and corn, and the shrimp and brie enchiladas with a creamy guallijo sauce. For dessert, you will love their mint ice cream and the apple tartlet with caramelized milk ice cream.
Durango 186, Roma Norte Tel: 5282 0010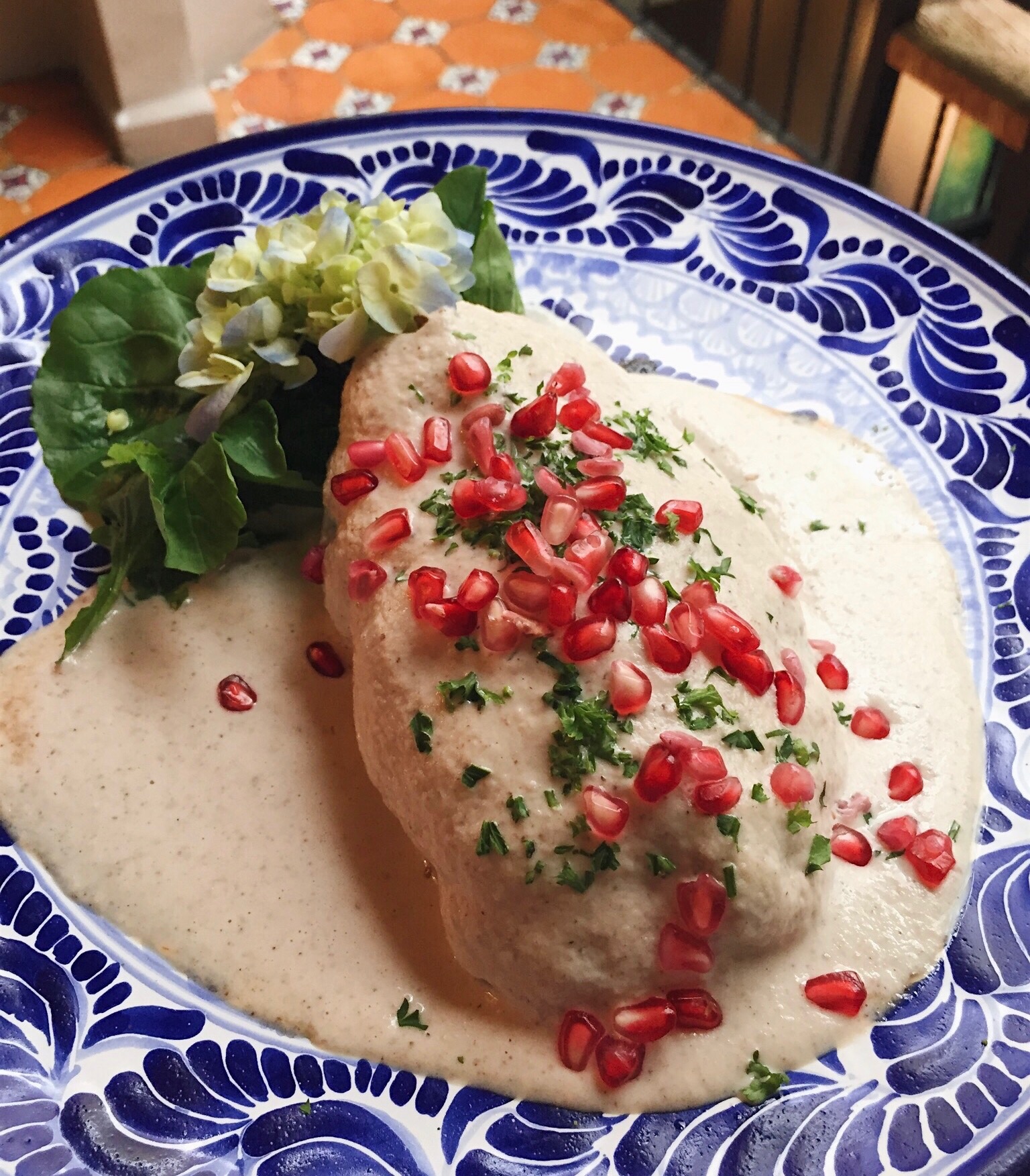 Festival de Chiles en Nogada en Angelopolitano
Out of the more than 25 chiles en nogada we tried this season for our annual "All the Chiles en Nogada You Must Try in CDMX", indubitably one of our favorites were at the Angelopolitano restaurant in the Roma area. This small establishment on Puebla street offers contemporary Poblano cuisine by Chef Gerardo Quezadas. Has customary over the last few years, they offer a chiles en nogada festival at this time of year with five different options to choose from. Guests may select the traditional chile en nogada with the recipe from the Augustinian nuns at the Santa Monica Convent; the lamb with sweet nogada; the cod with capers, olives and savory nogada; the duck with goat cheese nogada; or the quinoa with almond milk nogada for vegetarians or lactose intolerant. There is something for everyone!
Puebla 371, Roma Norte Tel: 6391 2121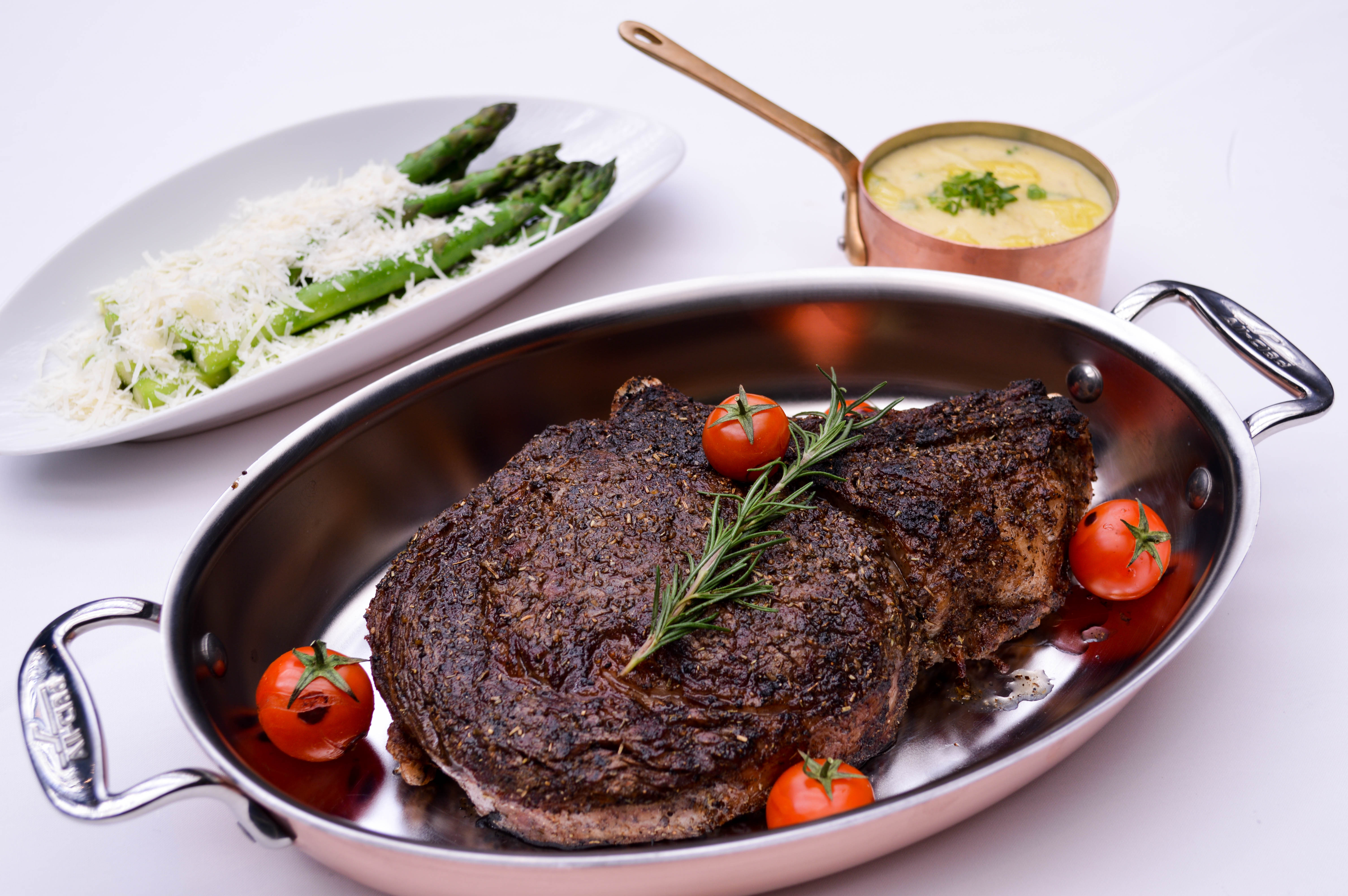 Beef Bar
Within the Camino Real Hotel in Polanco, one of the favorite restaurants for the carnivore residents of the capital is the renowned Beef Bar. A premium steakhouse present in several cities worldwide, including Monaco, Moscow and Hong Kong. The kitchen at Beef Bar specializes in the best Black Angus Prime and Black Angus High Choice steaks. The meat is marinated in a proprietary spice mix produced in France, roasted in broilers at very high temperatures (750-840º F), instantly burning the spices, thus forming a delicious outer crust with a unique smoky taste. On our most recent visit, some of our favorite dishes were the beef and veal tartare, the nopal and pork rind salad, and the perfectly cooked ribeye garnished with jalapeño mashed potatoes, concluding with their spectacular raspberry soufflé. If you are meat lovers, you'll love this place!
Mariano Escobedo 700, Anzures inside the Camino Real Tel: 52638895