5 Breakfast Spots in Las Lomas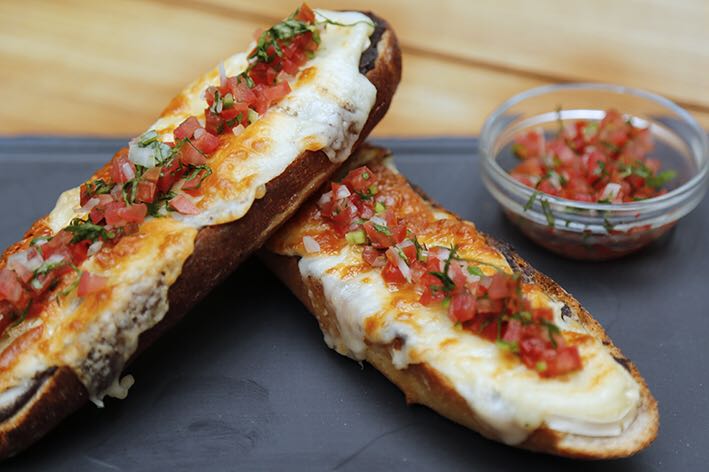 Breakfast means different things to everyone: for business people, it's a way to start their morning, at breakfast meetings with customers or partners. On the other hand, there are early birds seeking a healthy option for breakfast after an exercise routine at the gym, or ladies (also gentlemen, sometimes) who love social breakfasts for community and political updates… and boy, there have been plenty of topics to discuss lately!
Some of us prefer a traditional Mexican breakfast with a nice cup of coffee, freshly baked pastries or crunchy chilaquiles; others go for a more European option featuring excellent baked goods. At Lomas de Chapultepec, many of us have our favorite places we love to visit, these surely include Café O, La Lorena and Eno. But switching routine is always good, isn't it?
Here is a list of five different spots, for you to try something new during your next breakfast.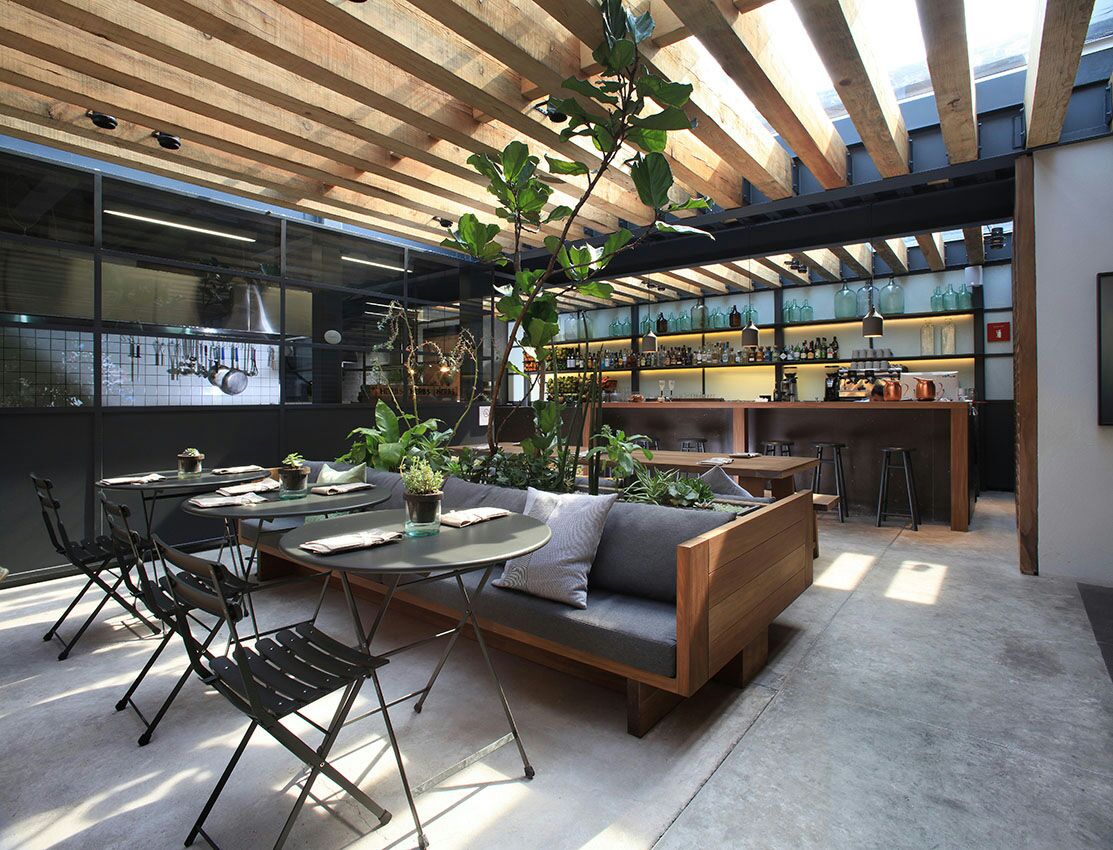 Aromas
Aromas opened its doors almost a year ago, and has quickly become the breakfast, lunch and dinner hotspot in Las Lomas. On the first floor, you'll find a gourmet store, where you can shop from pastries, cakes and granola, to wine, mescal and olive oil. On the second floor, you'll find the restaurant: a semi-open terrace with an interior design by Habitación 116; highly modern, it includes wooden roofs, gray sofas, and a variety of plants around the tables. The interior design is complemented by their original proposal and dish presentations. Don't miss the homemade conchas, followed by the hidden eggs (poached eggs within a blown-up tortilla), molletes or habanero chilaquiles. You'll love not only the food, but also the place!
Monte Everest # 770   Tel: 73139100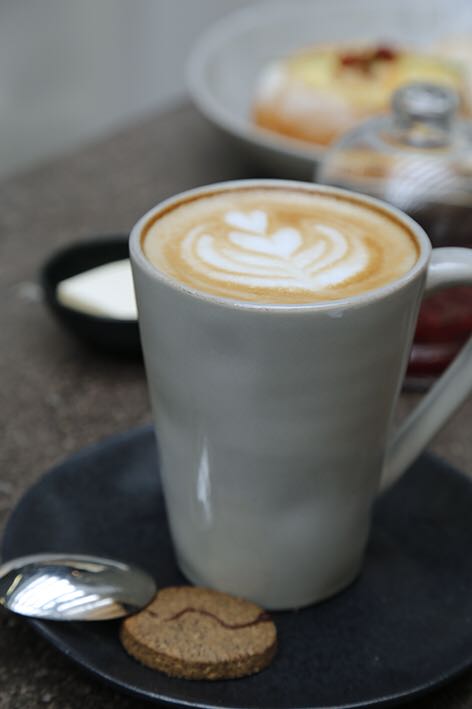 Pastelería Mallorca
Pastelería Mallorca opened in Spain in 1931, under the family concept of a shop offering the best in cuisine and bakery. Years later, they added the coffee shops with their own kitchen, where guests could more comfortably enjoy Mallorca products. The first Pastelería Mallorca in Mexico opened a couple of months ago, a very spacious and well-lit restaurant and shop, with modern wooden décor and red accents. Although it only recently opened, it has become the perfect place for a weekend breakfast after jogging in Chapultepec. I suggest you order an omelet with hoja santa, goat cheese, and zucchini flowers; the broken eggs, or serrano ham sandwiches.
Avenida Explanada #710   Tel: 55402281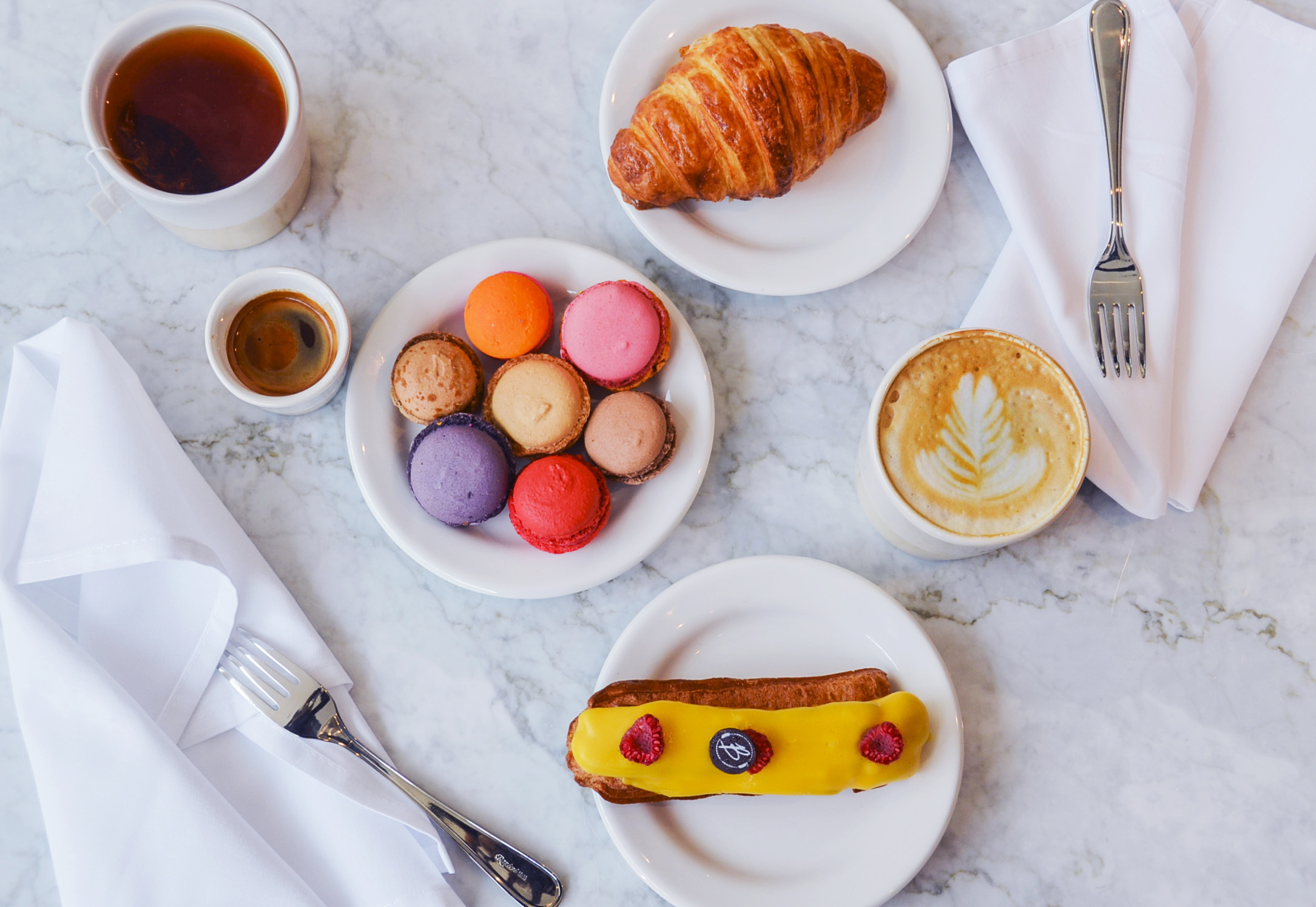 Cocina Abierta
Cocina Abierta opened last month in the basement of Torre Virreyes. A new concept where instead of having to stand up and order at each of the stands, you can order from your table, with the help of a waiter, from a menu that gathers fifteen different kitchens within a single establishment. These gastronomic concepts that originated in our country were especially selected to offer the best food variety in Mexico City. Thanks to its vast menu, Cocina Abierta is perfect for a business or family breakfast. I suggest you start with coffee or a matcha latte from Buna, then go on to an acai and berries smoothie from Básico, the delicious French toast from Boheme, or a salmon crepe from La Creppe Parisienne.
Pedregal #24     Tel: 52020829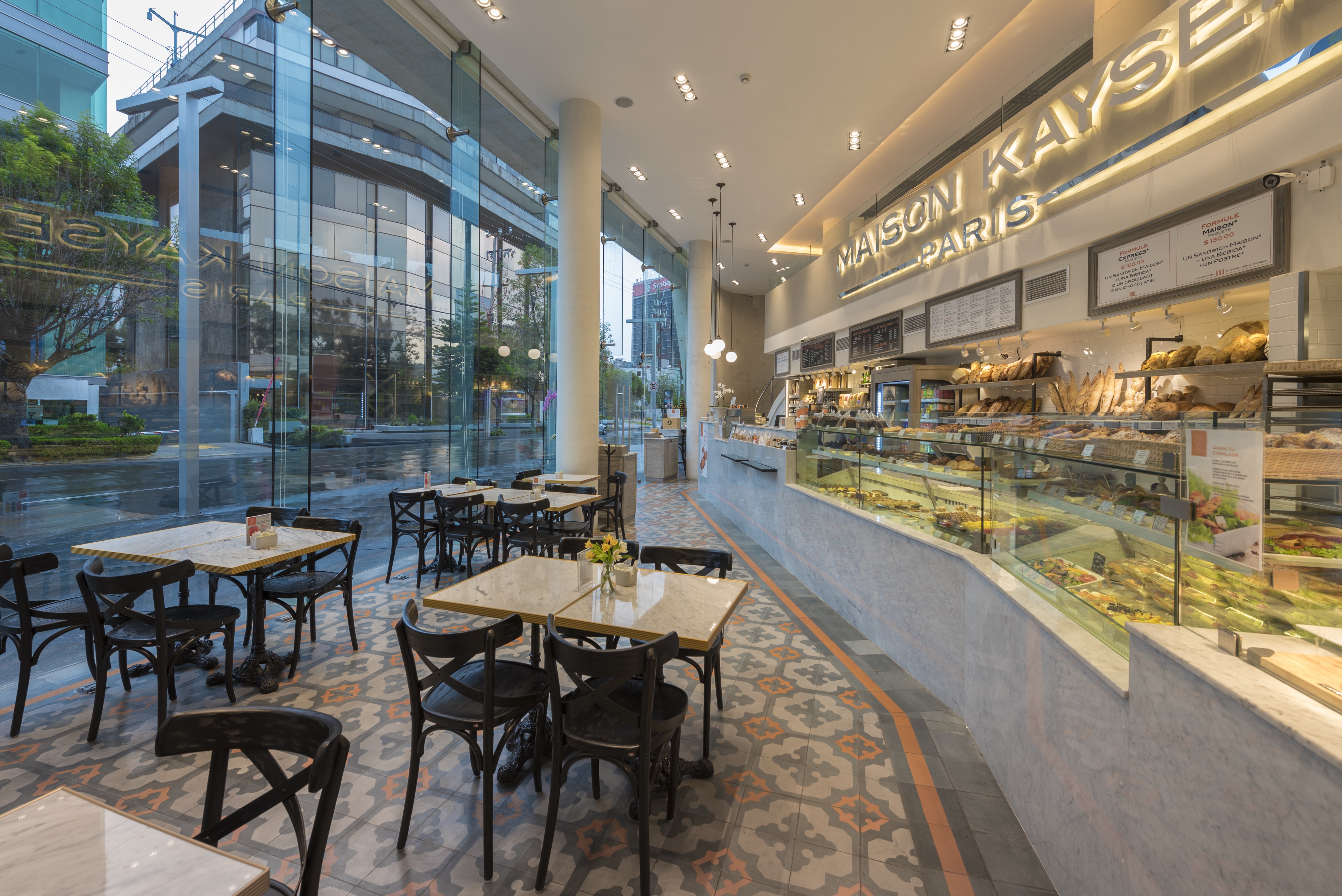 Maison Kayser
Son, grandson and great-grandson of French bakers, Eric Kayser decided to continue the family legacy of working the dough and adapting it to the needs and preferences of its customers; thus, in 1996 he founded Maison Kayser in Paris. Two years ago, this bakery arrived at our country and has become a favorite breakfast spot. Its newest branch within Torre Virreyes, one of the most modern office buildings in the city, has a very ample area, with minimalist décor and a spectacular view of Bosque de Chapultepec. I suggest you order the goat cheese chilaquiles, the Spanish egg (two fried eggs over potatoes with a tomato and Serrano ham baguette), or the ham and cheese crepe.
Pedregal #24     Tel: 52023173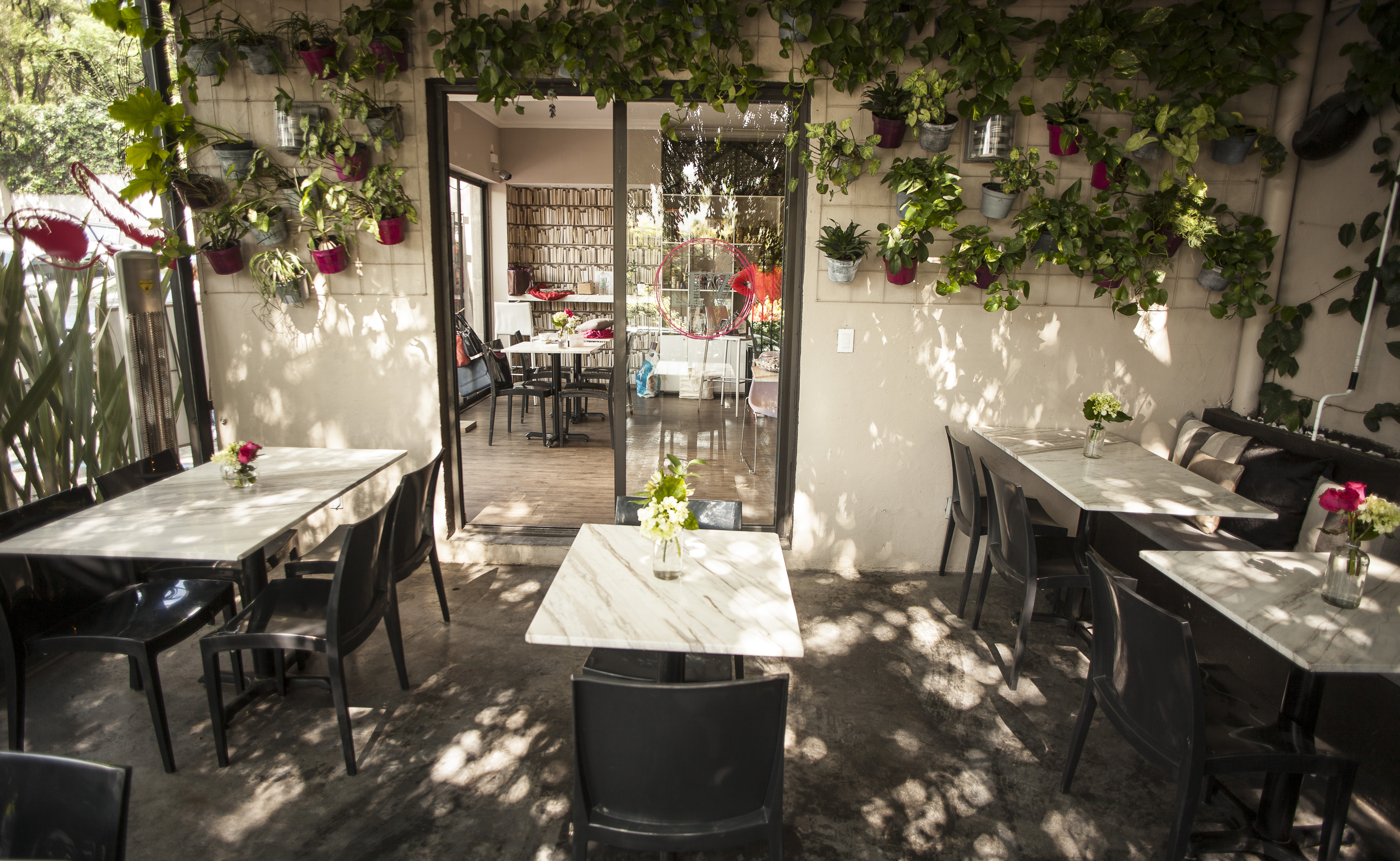 Velucca
Velucca opened three years ago within Punto i Coma (one of the first concept stores in Mexico City) and is ideal for a healthy breakfast in this area of the city. The founders, Veronica Mariscal (mom) and Veronica (daughter), food lovers, created a concept where guests can feel at home and eat healthy. This cozy white space has a small patio, ideal for sitting outdoors when the weather allows. Start your breakfast with a warm match latte or a chai protein smoothie, a homemade chai mix with coconut milk and protein… delicious! Then have an acai bowl, one of the best in CDMX; and then don't forget to try the egg toast with smoked salmon! Rye bread with avocado, smoked salmon and two fried eggs.
Monte Himalaya 815    Tel: 6363 9788
These options will let you try new and distinct dishes every day of the week!