5 New Restaurants You Must Visit in CDMX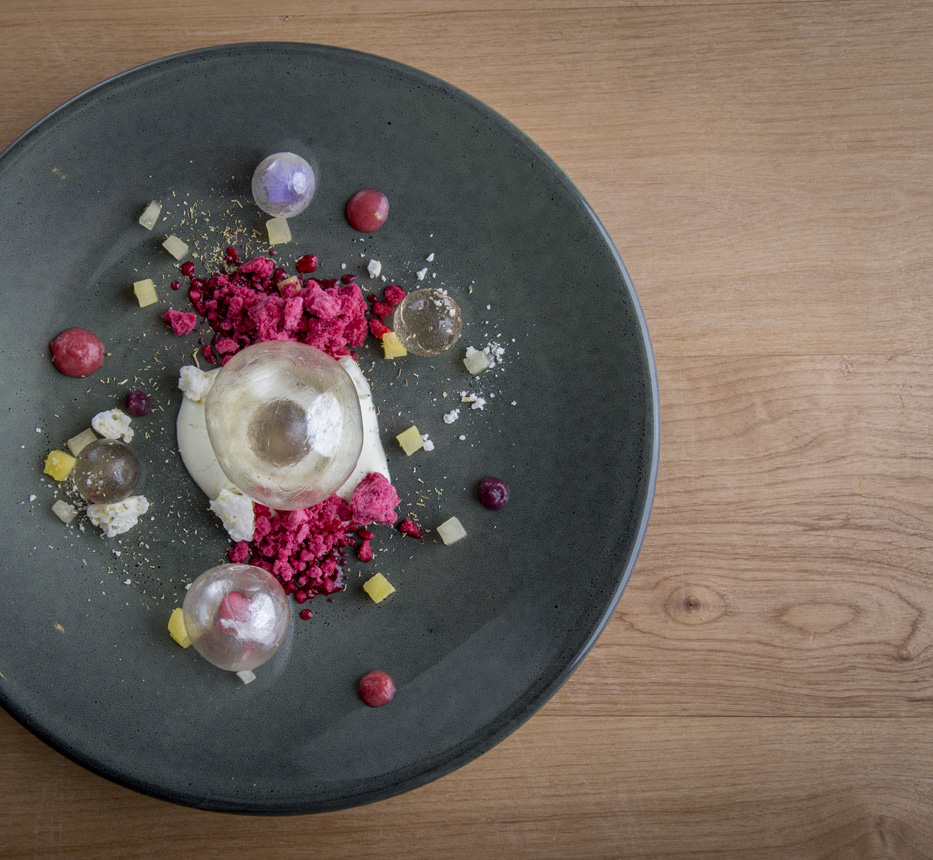 For our readers who frequently ask us for the new places we recommend, whether for dinner with friends, lunch with family, or just to switch it up from the usual restaurants, we have created a list of five new places in various areas of Mexico City that have opened this year and are worth knowing.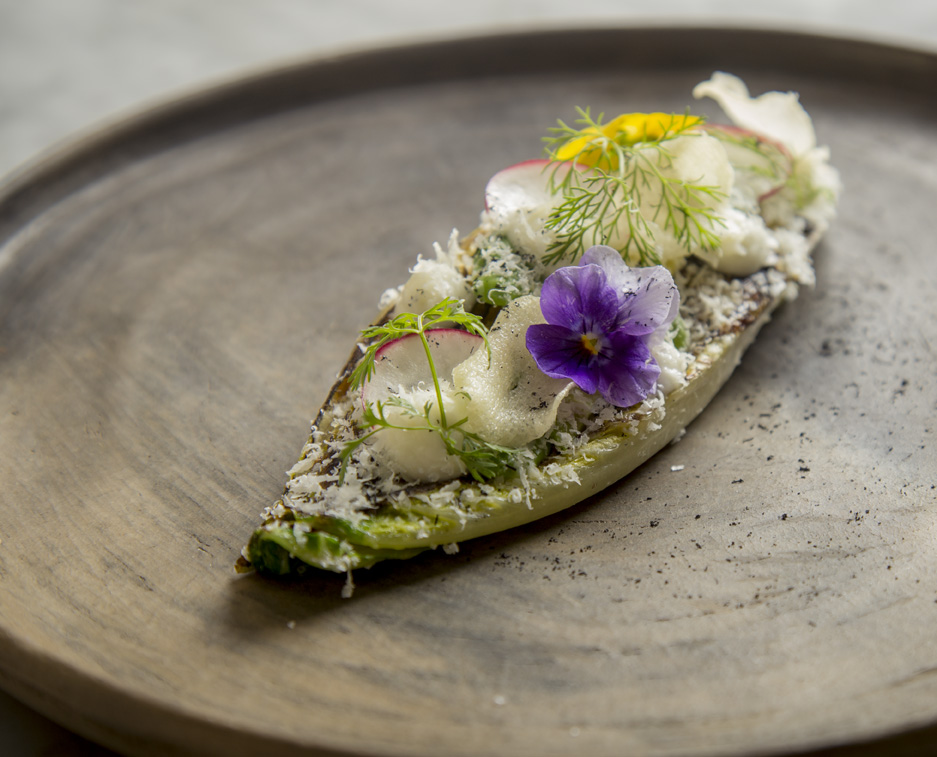 Poleo
Rodolfo Castellanos, winner of the first edition of Top Chef México and founder of Origen restaurant in Oaxaca, started the year with a great challenge, make the palates of the capital fall in love with his new restaurant, Poleo. Located on Amsterdam avenue, this establishment is named after a herb that is widely used in Oaxaca. Upon entering, you wouldn't think a Oaxaca feast awaits, as the venue's décor doesn't quite resemble is culinary offer, highly modern furniture and dim lighting. But once you start eating, you'll understand its worth. Chef Castellanos has always been inspired by his family, his origin, and who taught him how to cook. This is why at Poleo you'll find traditional dishes from his home state, incredibly flavorful from the combination of local ingredients.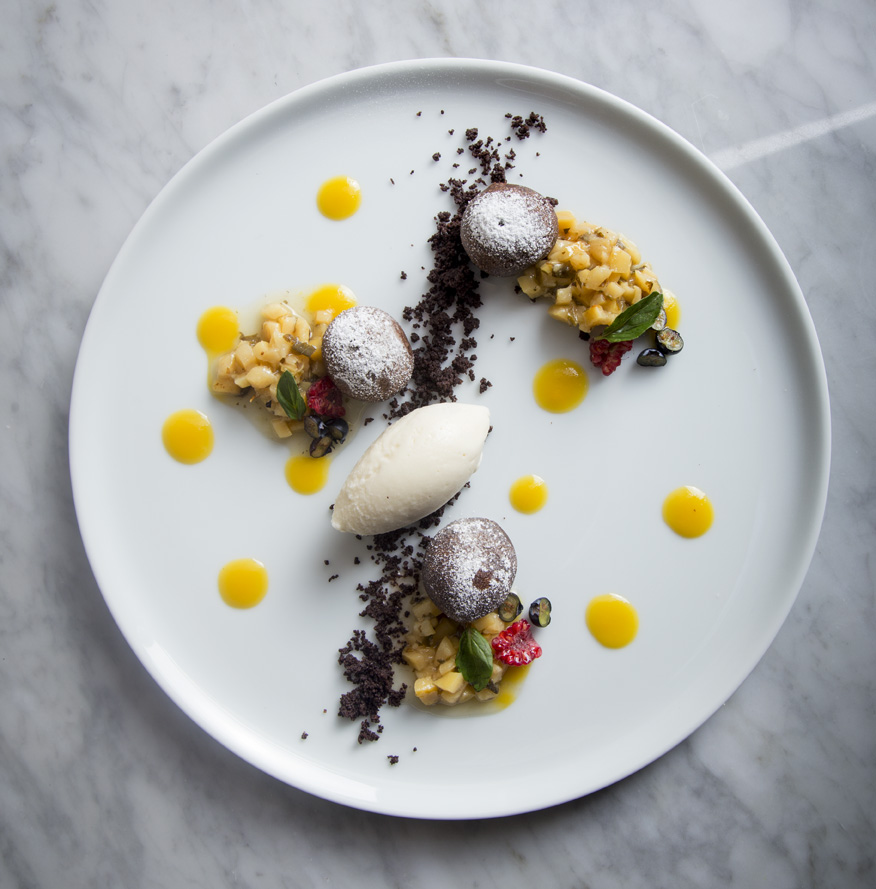 The menu is brief but diverse enough to satisfy all preferences. Let's start with appetizers; you will love the potatoes rolled in cuicateco peppers with garlic mayonnaise, and the plantain, chilcostle, cream and istmelo cheese molotes! For the main course, their signature dish is the veal sweetbread tostadas with mixe pasilla and bean paste; the roasted duck breast with tupinambo, wheat stew, ancho pepper and dates, or the charbroiled shrimp with smoked green rice with cilantro and chintextle mayonnaise. If you like venturing into new flavors for dessert, don't miss our favorites: ice cream trio, mamey, guava and poleo compote, and the pink cocoa biscuit with téjate (cocoa, piloncillo and corn) ice cream. If you love Oaxaca food, Poleo with become one of your favorites.
Av. Ámsterdam 225      Tel: 5087 2132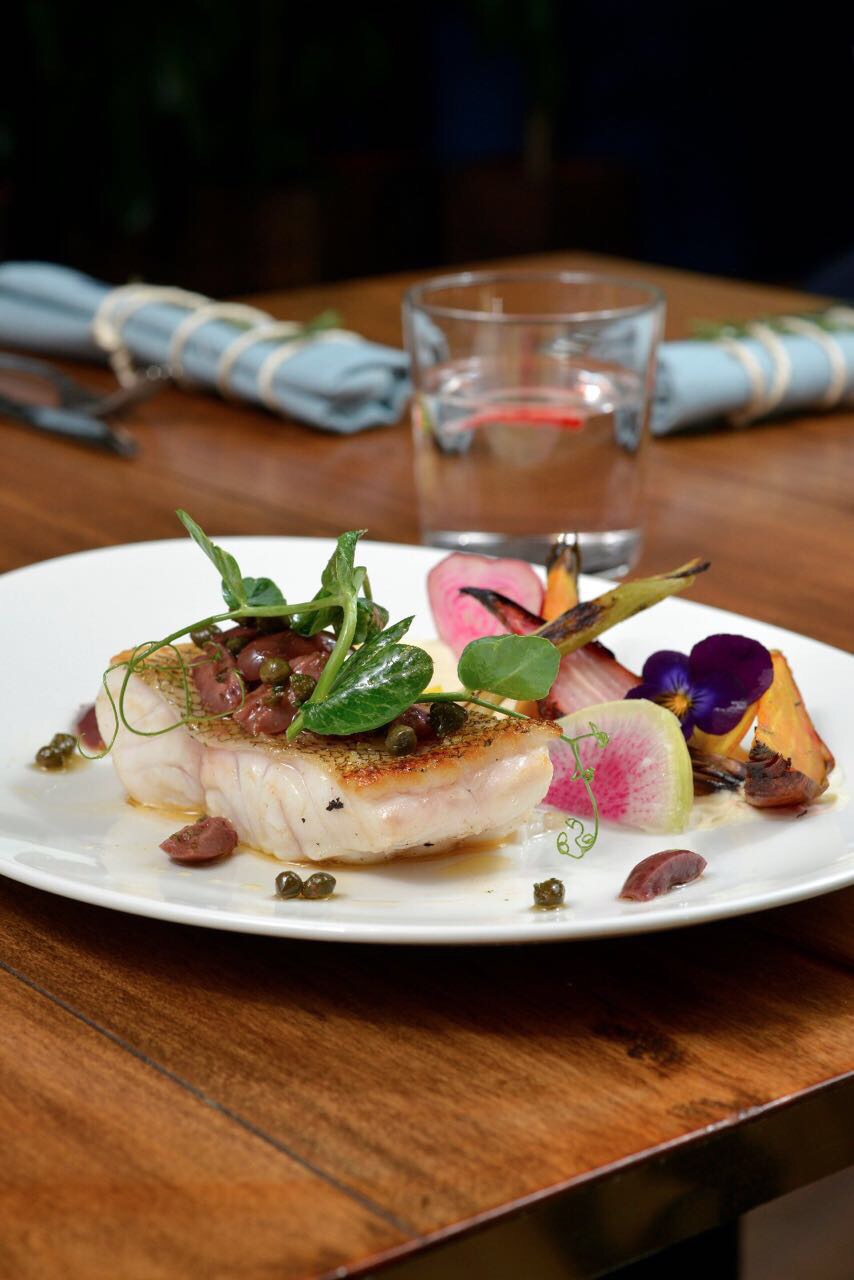 Cedrón
One of the highly anticipated openings of 2017 in Condesa is Cedrón, located on Mazatlán street, within a remodeled mansion from the 1920's. Upon entering Cedrón, you'll feel as if you were in Polanco due to its refined ambiance and modern décor in woods and shades of royal blue. "Cedrón was born from the inspiration of different landscapes and flavors, of the Mediterranean and its ports, of the brasseries at culinary capitals, and the markets of the world", states chef Alejandro Fuentes who has vast experience at restaurants of French cuisine, including the Ritz in Paris, and Au Pied de Cochon in Mexico.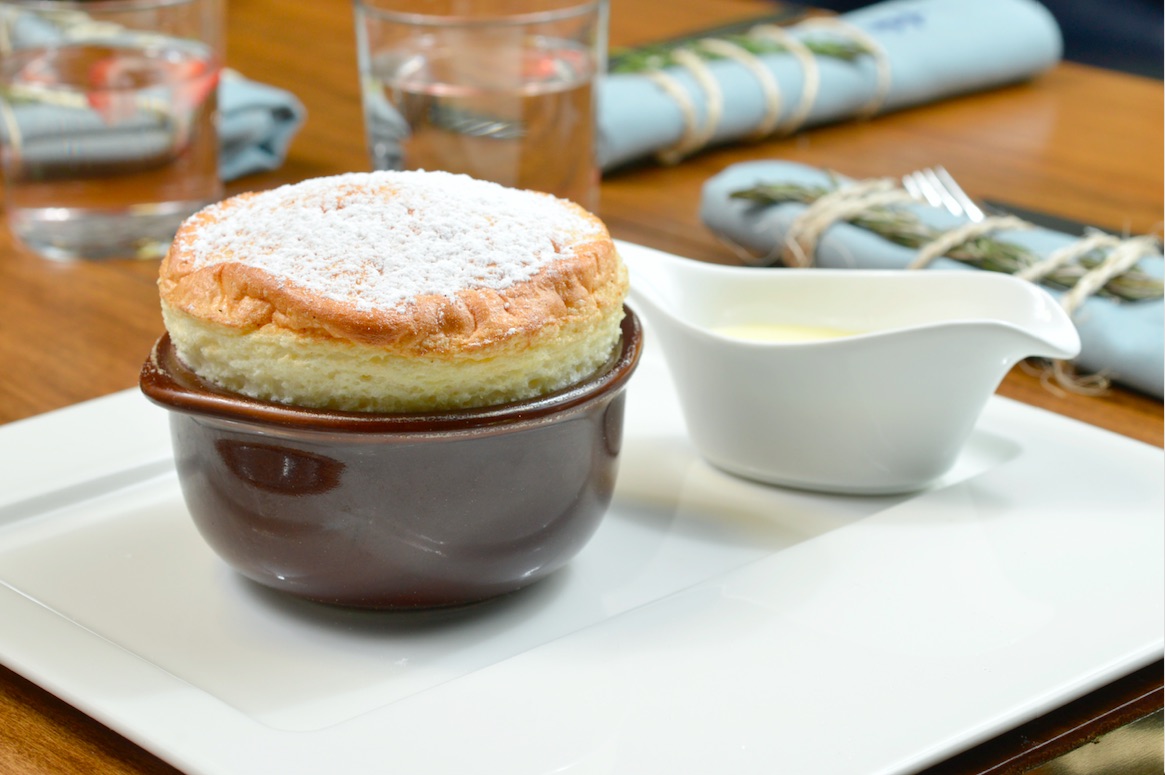 At this new brasserie, you can try traditional French dishes and a vast seafood proposal. For appetizers, we recommend the tuna rolls, and the ribeye and foie gras tacos. As a main course, you can't miss the Thai shrimp with peanut paste, chile de arbol and a delicious and interesting coconut rice; the catch of the day with pea puree and sautéed vegetables; or the suckling pig confit served with sautéed apples and onion puree. For a perfect ending to your meal, don't miss the chocolate soufflé accompanied by the day's herbal infusion. I am not overreacting when I say it's one of the best soufflés I've ever tried!
Avenida Mazatlán 24, Condesa    Tel: 7586 8517
Pehüa
For Mexican food lovers, you've got to try Pehüa, a new culinary proposal in the heart of Parque España, This new cozy and intimate restaurant, with a modern décor entirely made of wood, offers a high-quality vanguard cuisine. The name comes from nahuatl and means to start; thus, its purpose is to create an identity that alludes to the millenary origins of Mexican cuisine. In the small-portion dishes, you'll notice chef Lezli Ramos, who was kitchen chief at Quintonil, is inspired by the cuisine of our country, based on the memory and emotions of culinary traditions.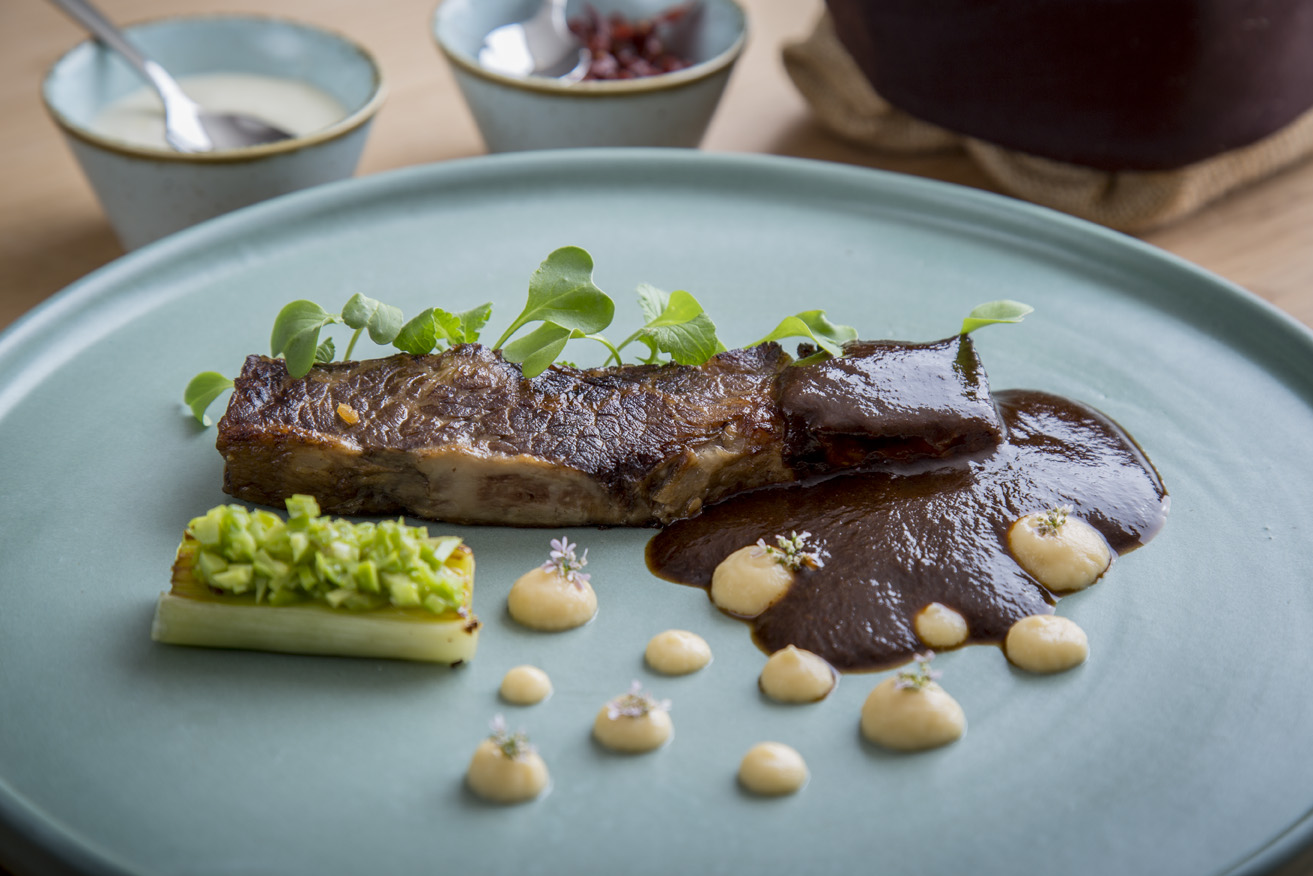 In its short but well-designed menu, guests can try dishes with traditional ingredients, using unique techniques and combinations. Visually, the platings are spectacular, you won't know which to photograph first! Our favorite dishes were the creole corn esquites with chili pepper mayonnaise, watercress, cotija cheese and atole pepper; the duck with black chichilo, green beans and caramelized onion, and the catch of the day with veracruzana sauce, chile güero emulsion and plantain puree. Desserts are highly original, for which we highly recommend ordering the sprouts with cotton candy, herb biscuit and seasonal fruit, or the galactic, a blown caramel sphere with hibiscus slushy and creamy yoghurt. Despite not being an inexpensive experience, Pehüa is ideal to visit on special occasions, whether for birthdays or anniversaries.
Av. Sonora 123, Roma Norte      Tel: 7825 0350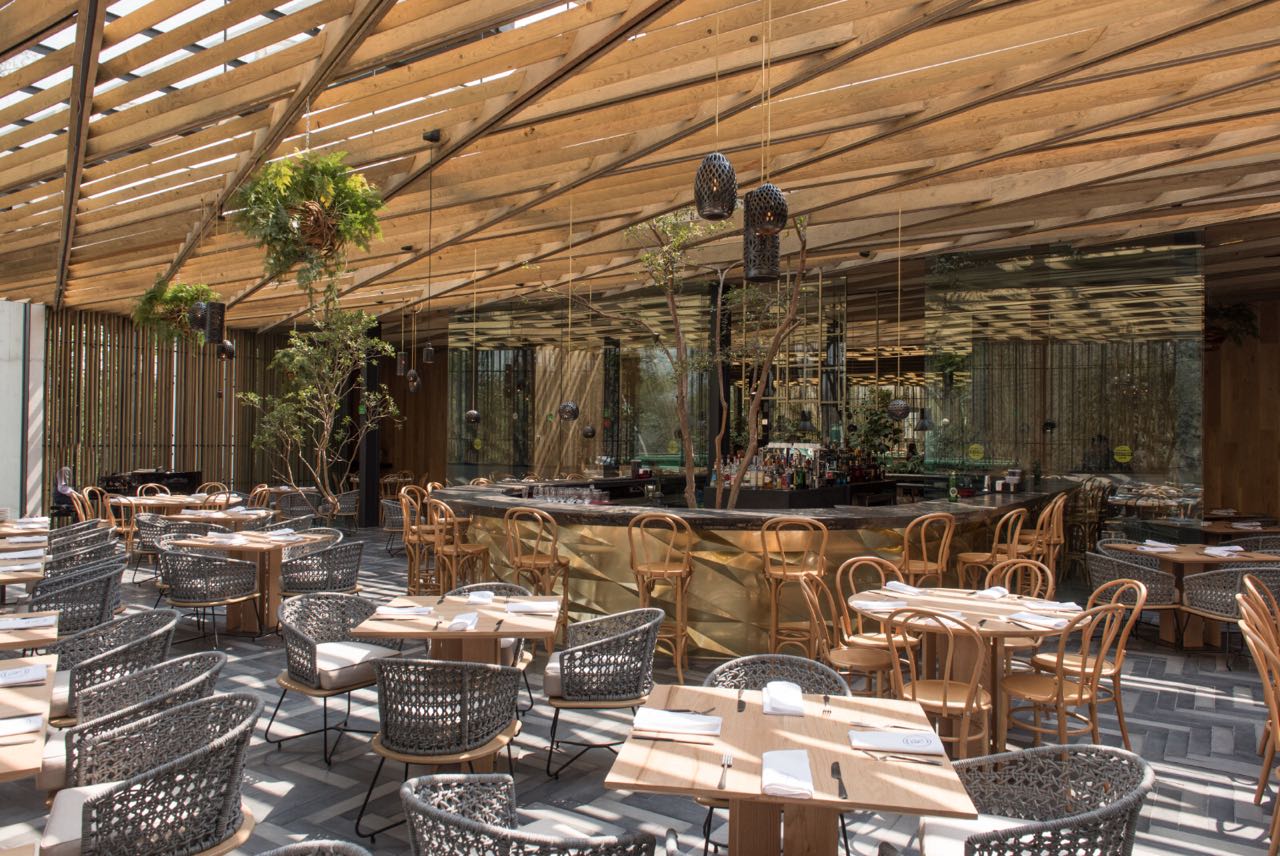 Piedra Sal
On one of the most coveted corners of Paseo de la Reforma in Lomas de Chapultepec, Piedra Sal recently opened, the new project of the Tori Tori group. Upon entering this new space, you'll be impressed by the architecture and design; a vast terrace with plenty of natural light, high wooden ceilings, hanging lamps, and a semicircular bar in the middle of the restaurant. The menu was designed by renowned chef Jose Manuel Baños, founder of Pitiona in Oaxaca. It was him who decided the restaurant's name: Piedra Sal, two essential elements in the kitchen.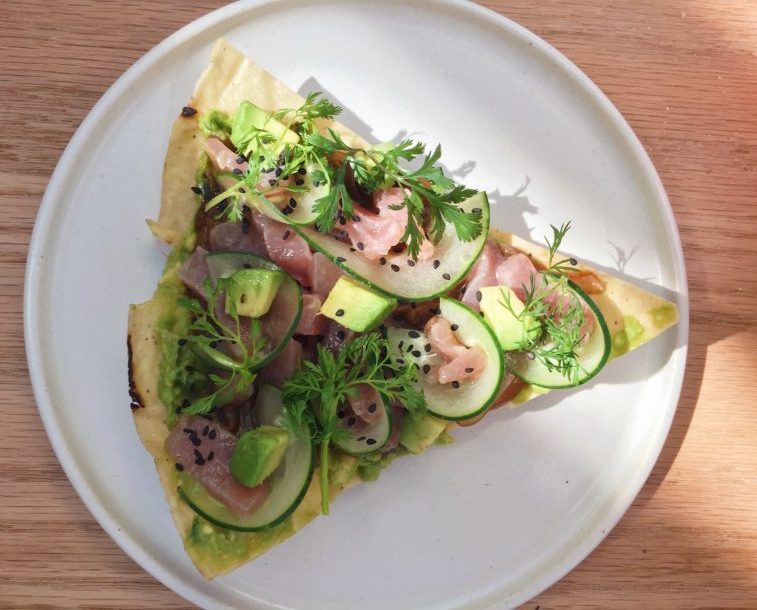 The menu will be constantly changing; according to the ingredients they receive every day. The idea is for guests to select oysters, clams, shrimp, lobster and other products from the cold bar to be eaten as fresh as possible. Of the other dishes, our favorites were the tuna tostada with avocado and cucumber, the grilled octopus with potatoes and the black rice with calamari, onions and crunchy green beans, creating a perfect combination. If you love terraces, this will become one of your favorites to share a meal with friends and enjoy long conversations.
Paseo de la Reforma 1101, Lomas de Chapultepec     Tel: 5540 4253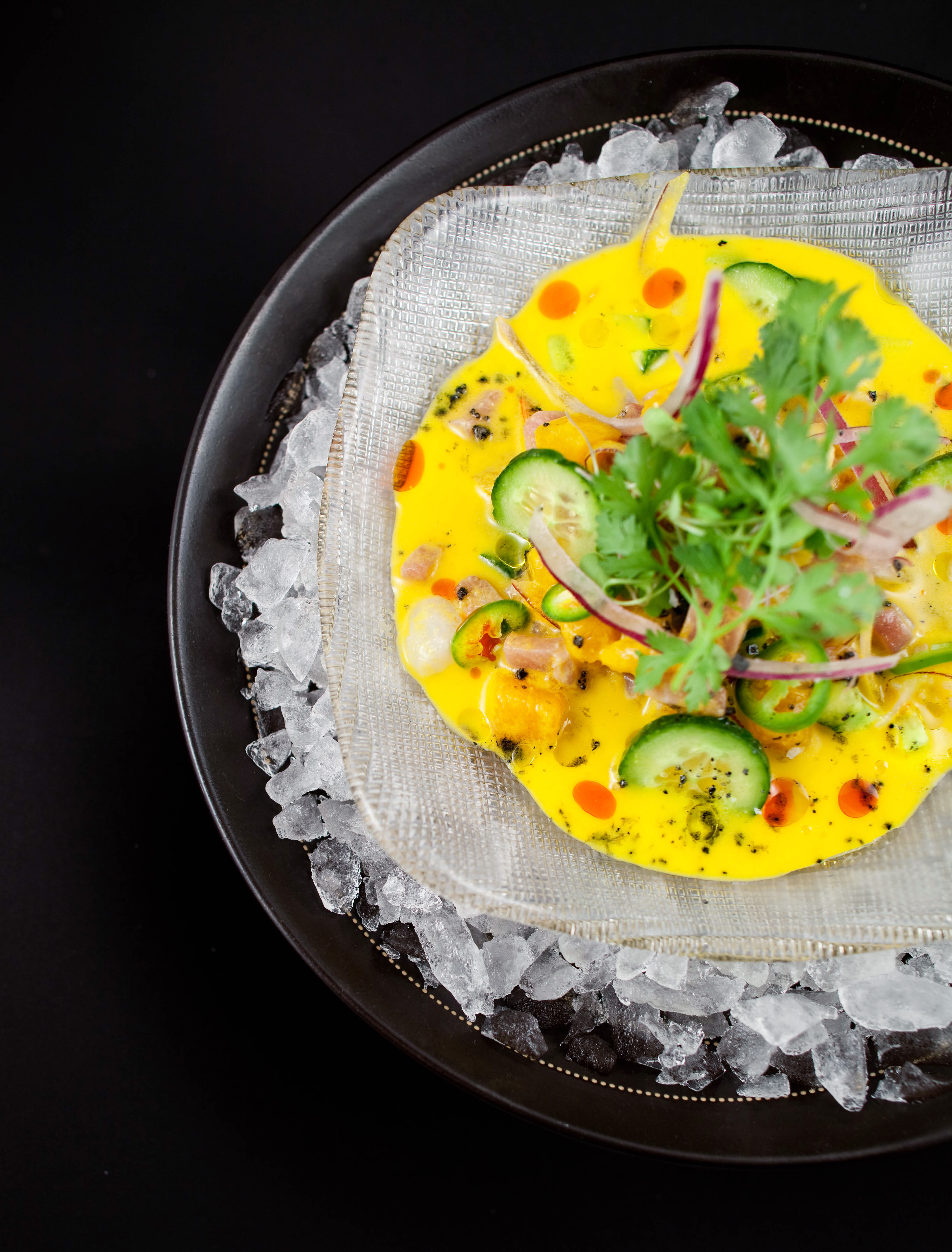 Toro
Renowned chef Richard Sandoval arrived in Mexico City for the first time with his Toro restaurant within Park Plaza in Santa Fe. Sandoval, born in the capital, is known as one of the founders of modern Mexican food abroad, he has more than 40 concepts around the world, and one his most successful is Toro. This new restaurant serves a fusion of Latin dishes with Japanese and Chinese influence, the offering is very extensive regarding fish and seafood to satisfy all kinds of palates.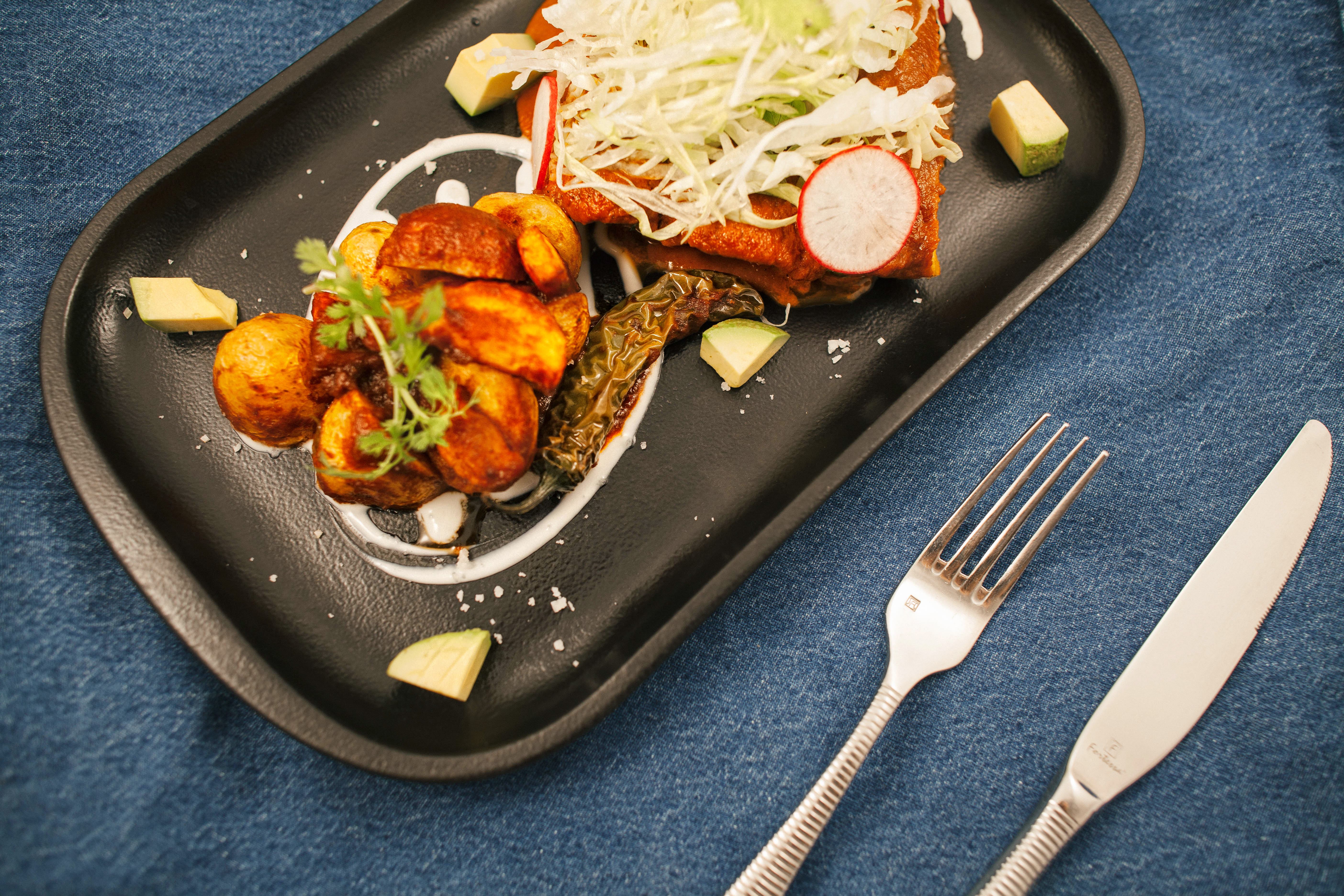 We suggest starting the experience with one of his interesting cocktails, the sangria sake with red wine, brandy, Cointreau, sake and fresh fruits was our favorite. Regarding food, it's best to order many dishes to share. You should not miss the soft crab tacos, the Nikkei ceviche roll, the octopus kebab, and the miso-chipotle scholar, a strongly flavored fish with a chili pepper sauce to balance the taste. End your visit with its spectacular and original desserts, our favorites are the carrot cake with pecan and cinnamon biscuit with homemade carrot ice cream and creamy cheese, or the creamy sweet corn cake with hibiscus sauce and mescal, caramelized almonds, eggnog and handmade vanilla ice cream. If you are a fan of corn cake, this one will fascinate you!
http://www.richardsandoval.com/
Park Plaza Santa Fe, Javier Barros Sierra 540      Tel: 5292 4688