8 Things you Didn't Know About J by José Andrés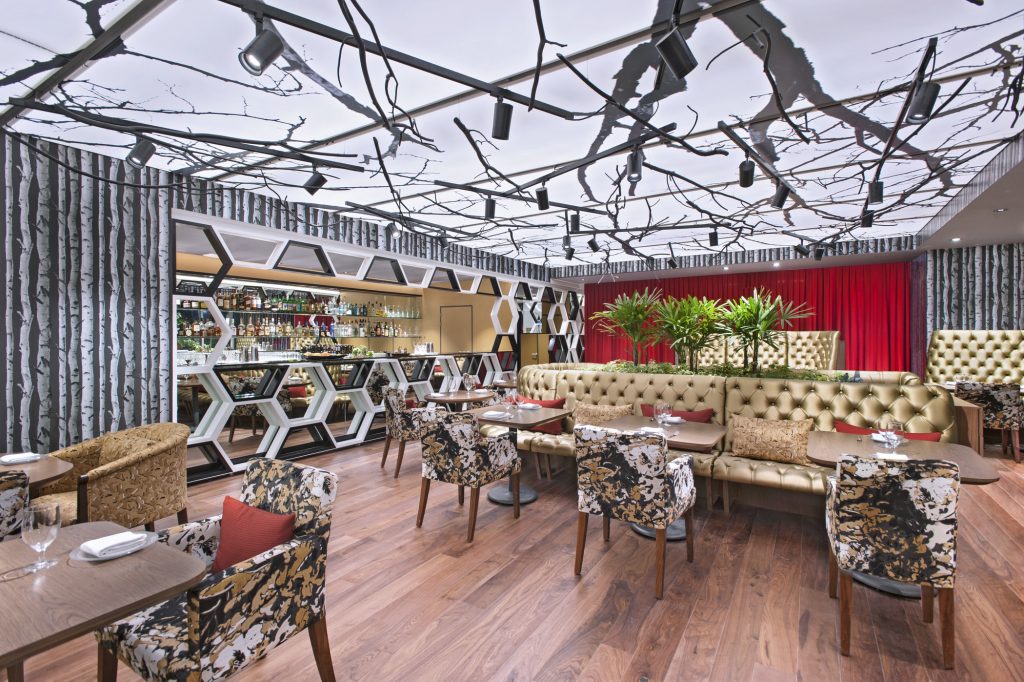 Some chefs, thanks to their kitchen and public relations skills, have become worldwide celebrities. They travel around the world to participate in culinary events, have become judges on TV food shows, and there's always someone stopping them on the street to take a selfie. Names such as Wolfgang Puck, Mario Batali, Gordon Ramsey, are now as famous as Hollywood stars.
José Andrés is the perfect example of someone who has become a "celebrity chef" in the United States. A tireless promoter of Spanish cuisine, a pioneer in serving the famous tapas at his restaurants, and often credited with having introduced the "small plates" concept to our northern neighbors. His case is an outright success of the famous "American Dream". His achievements even got him on TIME Magazine's list of "The 100 Most Influential People in the World".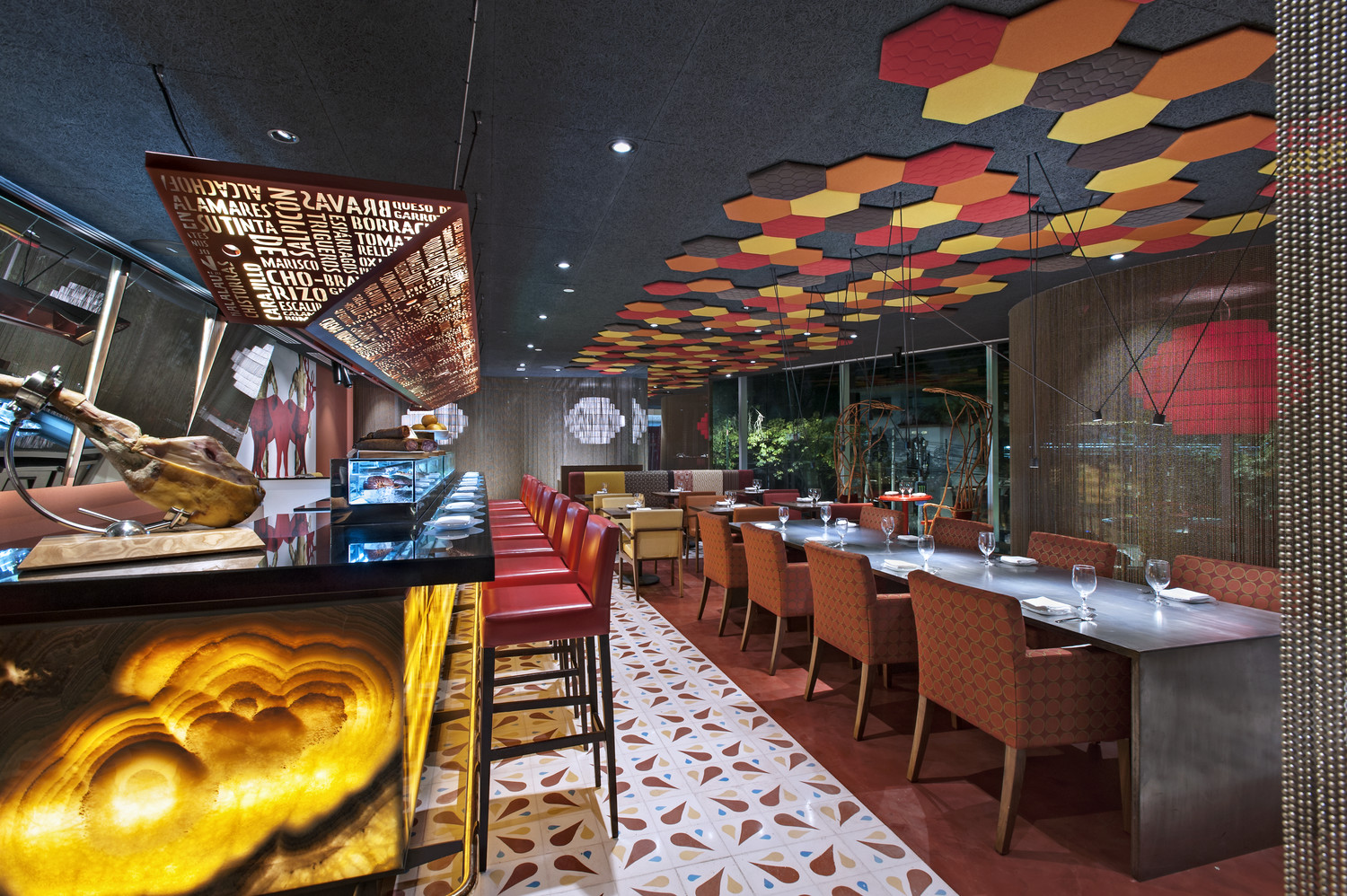 He now has more than 20 restaurants in the United States, mostly in Washington, DC. Some of his best-known projects include Jaleo, Oyamel, Zaytinya, and The Bazaar within SLS hotels.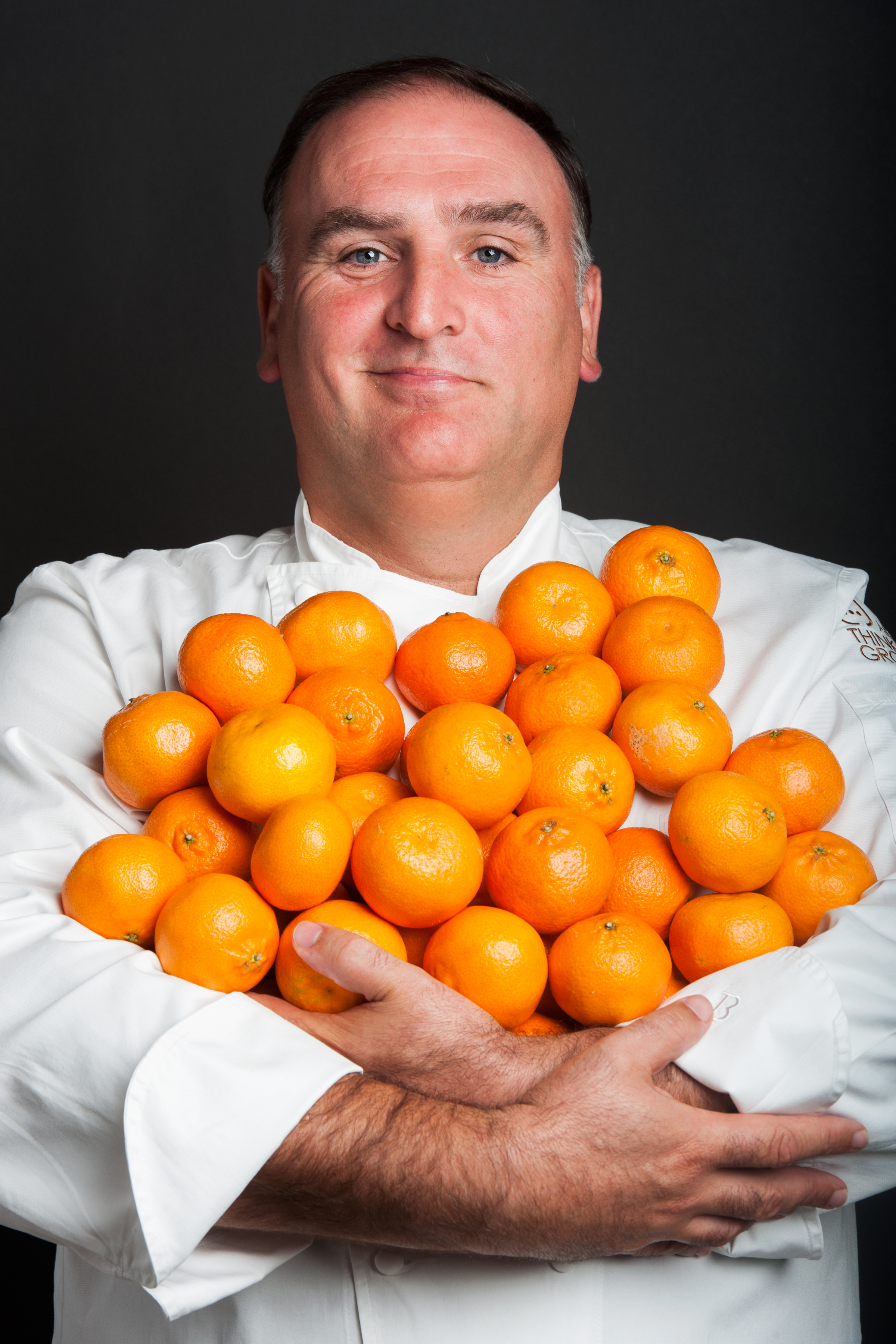 He arrived in Mexico City one year ago to make dwellers of the capital fall in love with his new concept, J by José Andrés. The restaurant, located inside the W Mexico City, where design and style meet fashion, offers guests a delicious Spanish cuisine, with new and innovative dishes, surprising in every way.
Here is a list of the eight things you didn't know about J by José Andrés, hoping you fall in love with the chef, as well as with his exquisite dishes: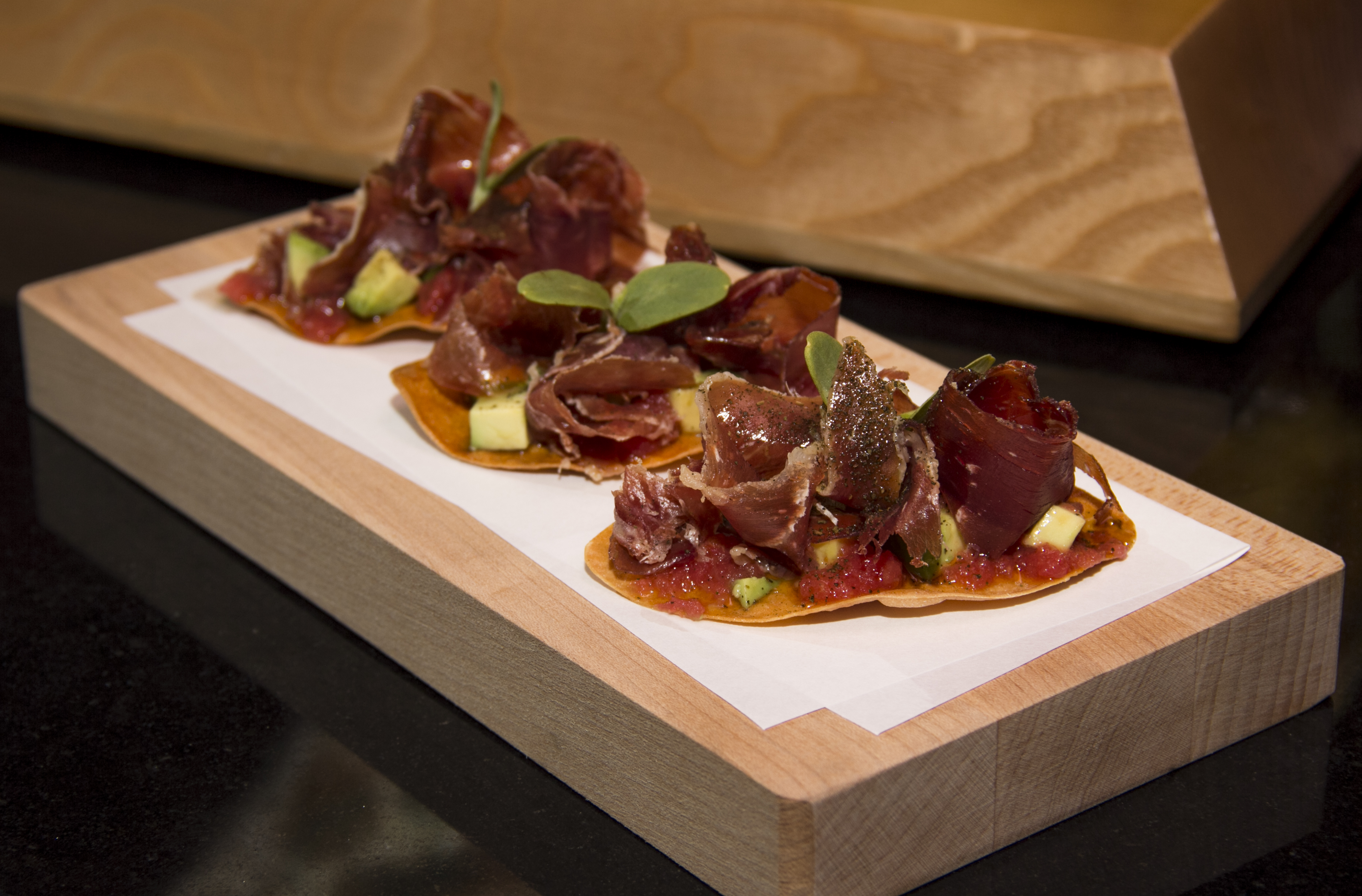 José Andrés arrived in Latin America
J by José Andrés is the first restaurant named after this famous chef. It also worth noting that this is the first place of José Andrés outside the United States. The chef says it is the perfect excuse to visit Mexico!
The best of Jaleo
The menu at this restaurant is a collection of the iconic dishes at Jaleo, a place that has become an institution of Spanish cuisine in Washington, DC.
It seems but it's not…
You can't miss trying the Ferran Adriá olives, which as the name clearly states, is a dish inspired in that highly renowned Spanish chef. Even though they seem normal at first sight, as soon as you spoon this into your mouth, an olive-flavored liquid explodes, a spectacular experience, and one of the dishes that have surprised me the most this year!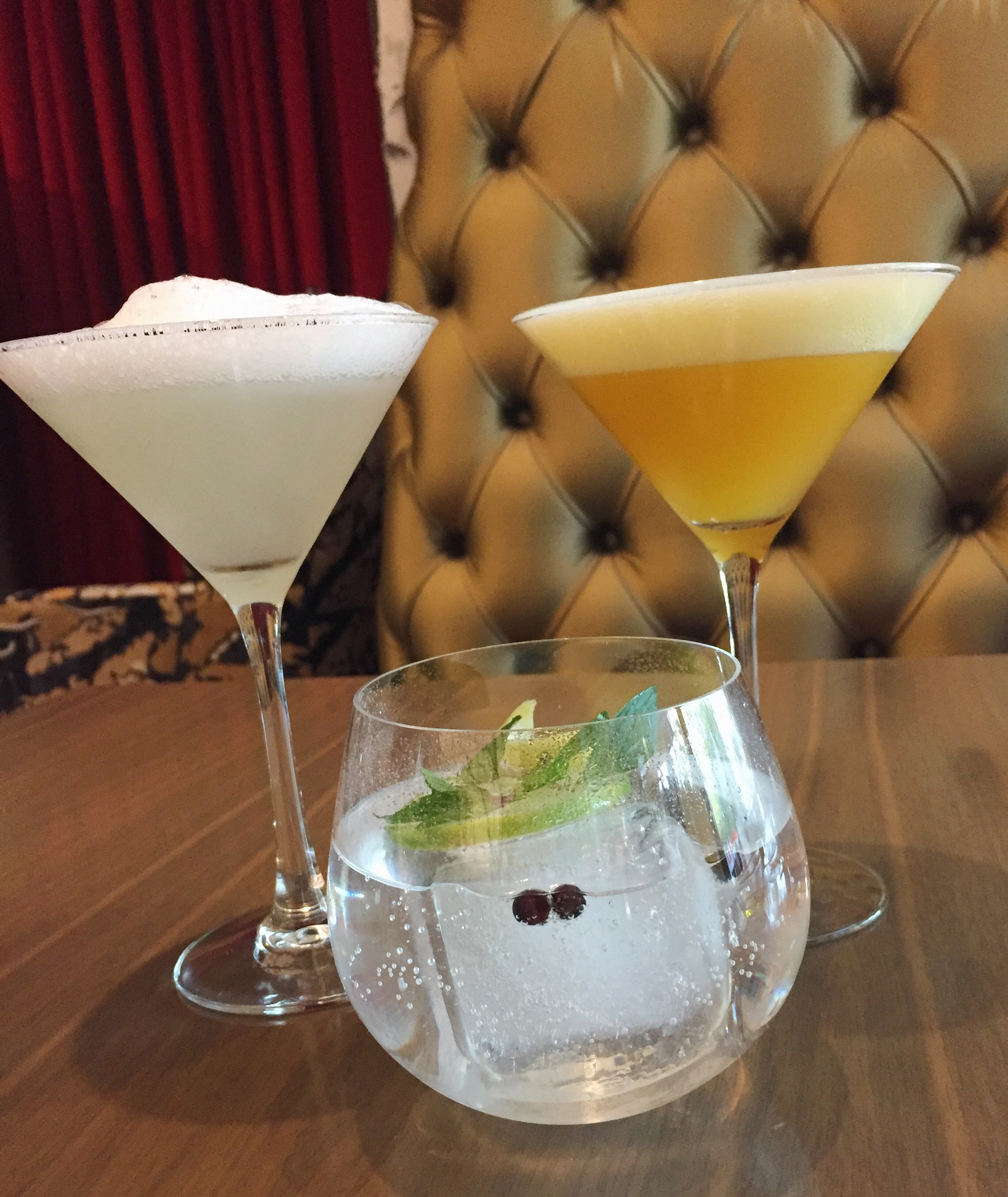 There are no rimmed glasses
The chef dislikes serving drinks in rimmed glasses at his restaurants, as he finds it odd to mix those textures. On one of his trips to the beach, he was inspired by the foam of the sea, and thus decided to include it in his recipes. Since then, the margaritas he serves include a salty "sea foam" as a substitute for the salt rimming.
A Fan of Gin and Tonic
The favorite drink of chef José Andrés is Gin and Tonic, so much so that he decided to include that flavor in a variety of dishes on the menu. Don't miss the Gin and Tonic oysters: 6 oysters with Hendricks gin, tonic water and lemon, or conclude your meal with "José's Gin and Tonic" for dessert, an ice cream in that flavor with a tonic water and lemon foam… a delight!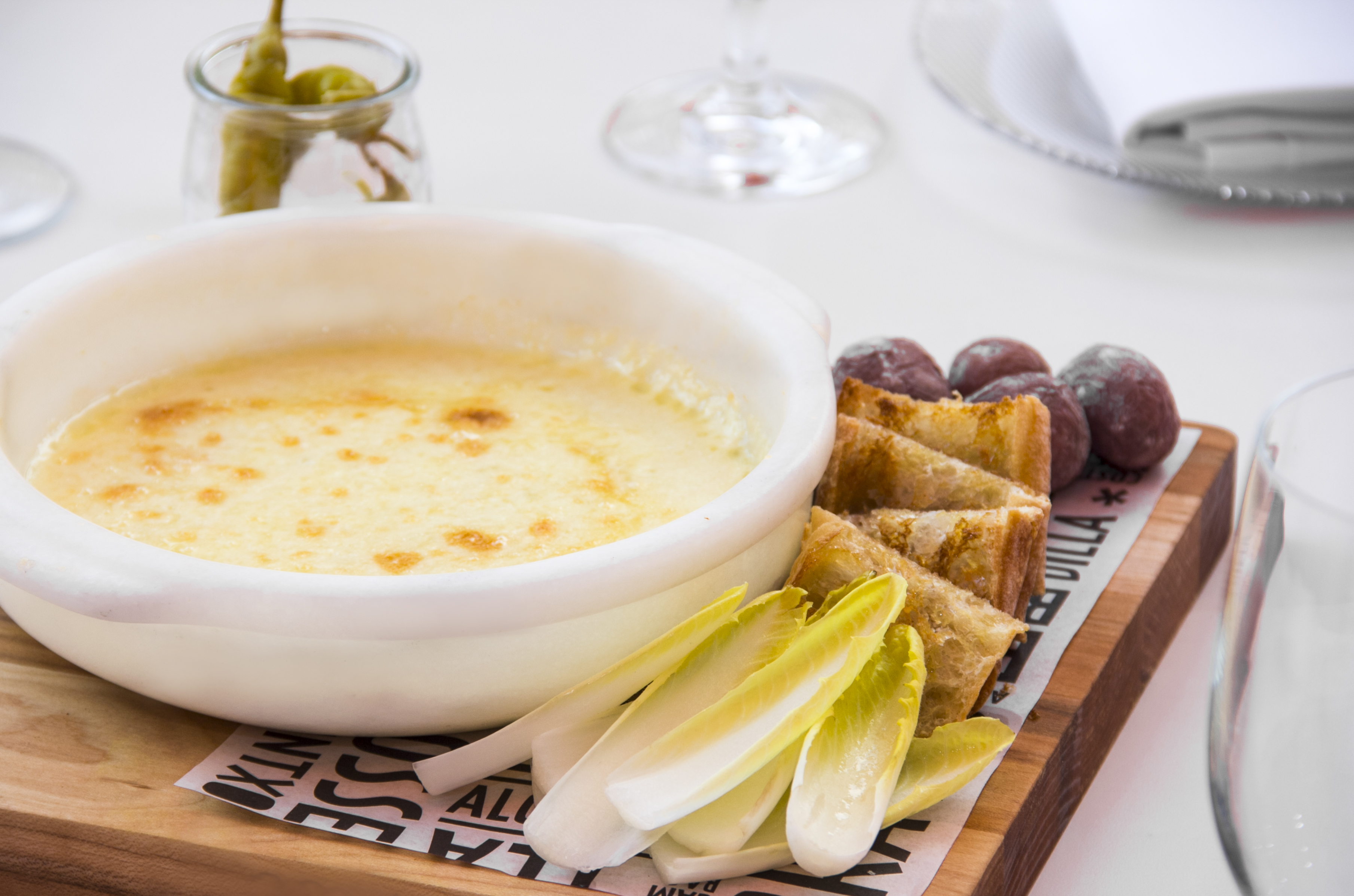 José's shoe
At J by José Andrés, the croquettes, whether made of ham, chicken or oxtail, are served in the chef's acrylic shoe. The design of this shoe was created by Sami Hayek, brother of famous Mexican actress, Salma Hayek.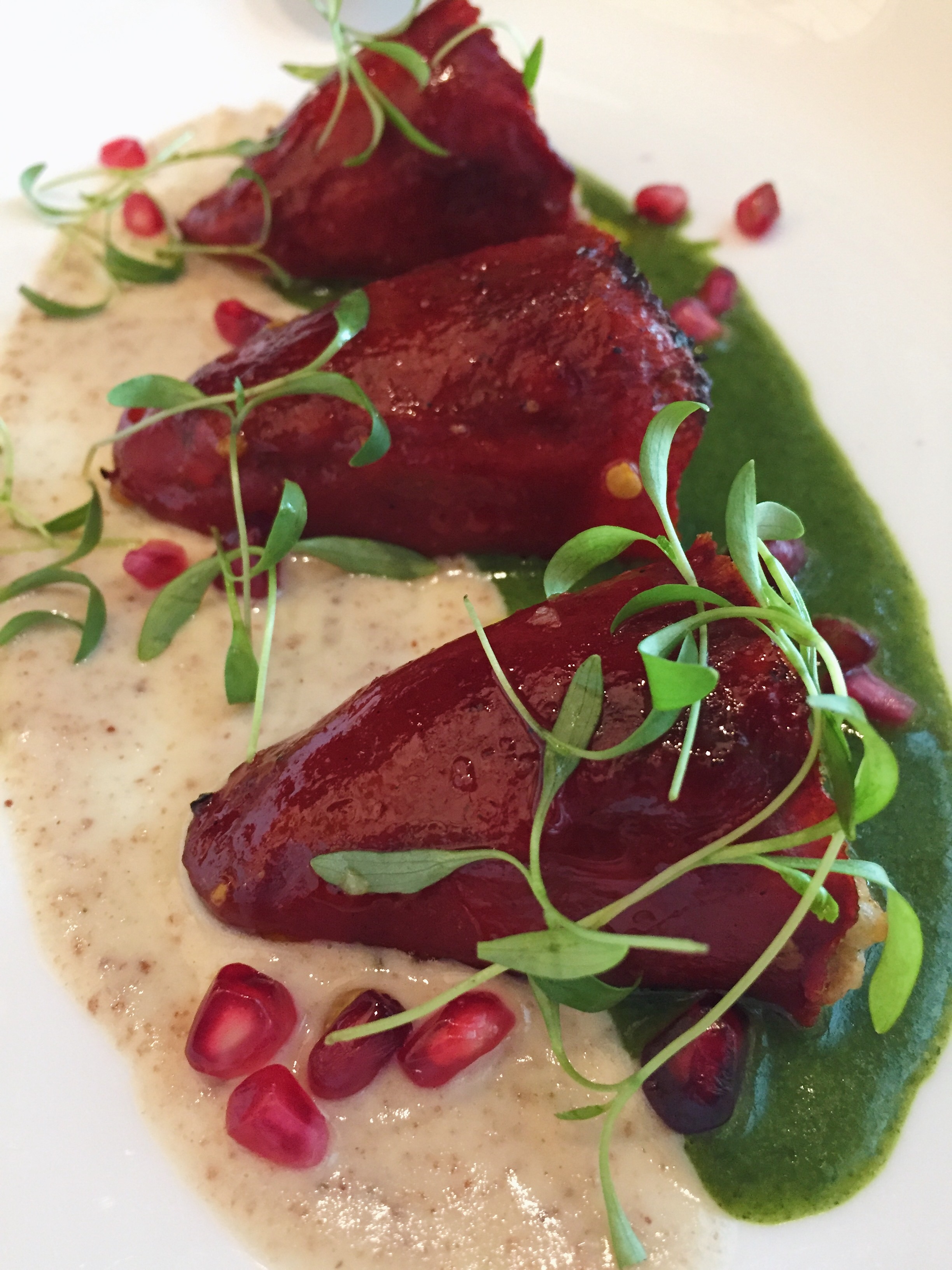 Spain meets Mexico
The restaurant offers dishes that have been especially created for Mexico, called "Spain meets Mexico", combining authentic and iconic ingredients from both countries. These include the traditional Mexican "torta" in a Spanish roll, and melted Spanish cheeses; and his own version of "chile en nogada", better known as "piquillos en nogada y hoja santa" with pork, fresh fruits, the nogada sauce, and hoja santa.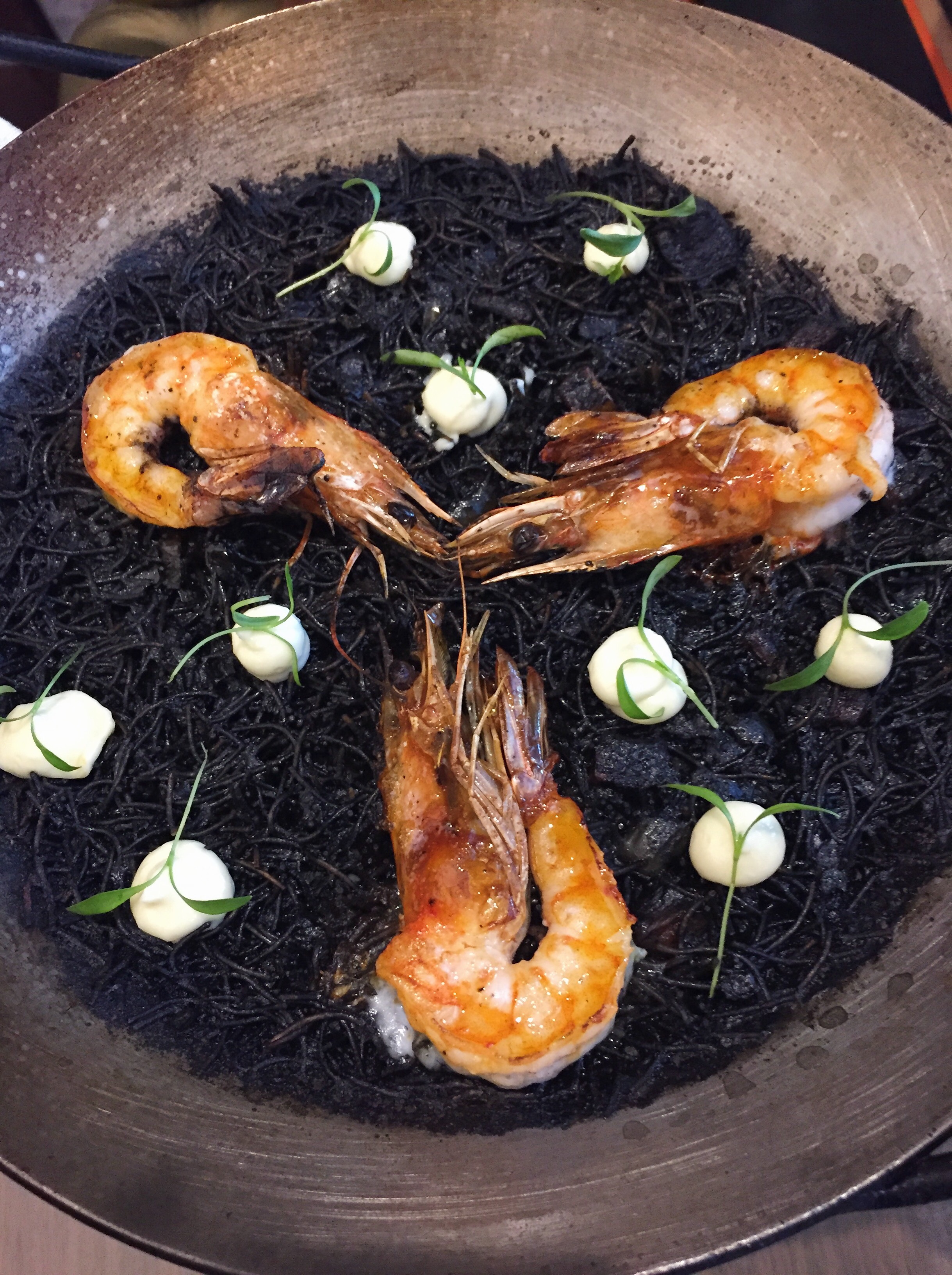 Paella from pasta
One of the restaurant's iconic dishes is the "rossejat negra", a traditional paella made with pasta, squid ink and shrimp. Legend has it that the chef was on a cruise and had to prepare paella, but only then noticed he had forgotten the rice. The only ingredient he found was pasta, and thus created this exquisite version of paella.
J by José Andrés is the perfect restaurant for a romantic date, or to meet with friends who enjoy food. I suggest you order all dishes to share, so you can all enjoy the experience to the fullest.