A Thai Love Story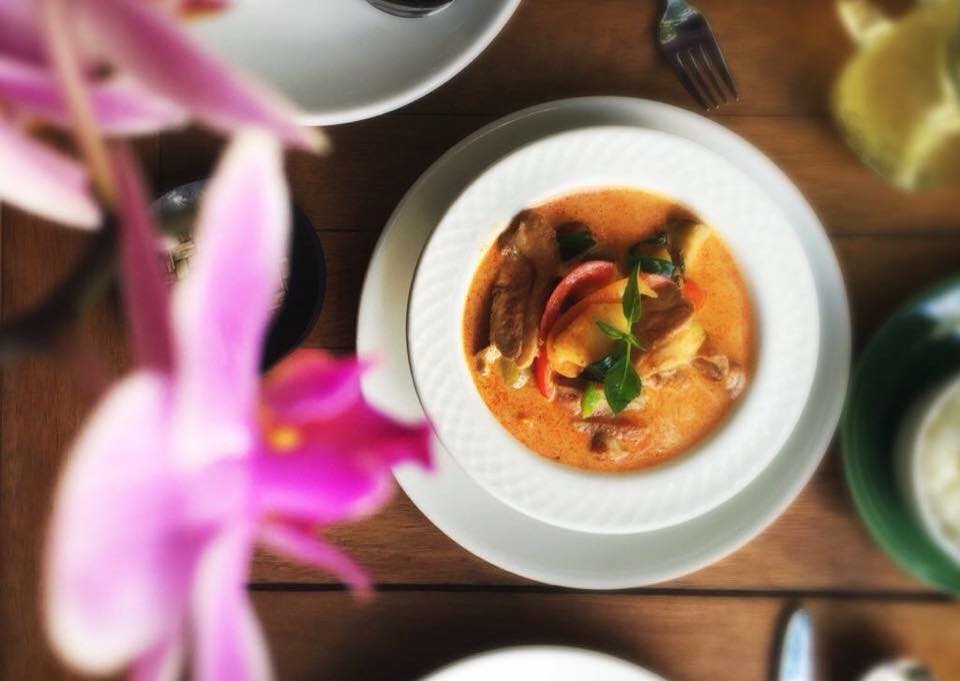 It is not often that we hear a love story like the one Somsri and Eleazar developed. Somsri, also known as Anna, studied hospitality management in Thailand and after finishing her studies she began working at the Banyan Tree hotel in Bangkok. She quickly learned that she could get transferred to another Banyan Tree hotel in another country if she started working in the Spa. She had always dreamed of living abroad so she began studying and became a Thai masseuse.
A few months later as expected, she was transferred to the Banyan Tree Cabo Marqués in Acapulco where she met Eleazar her husband to be who at the time was also an employee of the hotel. When the couple got married they moved to Mexico City where Eleazar started working at the renowned Maximo Bistrot, while Anna continued doing massage treatments and became well-known in the city.
After living in Mexico City for some time, Anna decided it was the perfect time to follow her dream and decided to open Galanga Thai Kitchen in the heart of the Roma neighborhood. Galanga is a traditional Thai restaurant that keeps the original recipes and fresh ingredients one would find in Thailand. Most importantly, it's casual and simple, staying away from some of the snobbish Thai restaurants that exist in Mexico City.
Galanga in Thai is a root similar to ginger and it is one of the main ingredients used to prepare Thailandese dishes. Anna and Eleazar are currently planting this root and hope to be able to supply the restaurant in the near future.
So now onto the food… The minute you open the menu you will want to try every single plate. This will be one of the many excuses to go back to the restaurant! I had to order the traditional green papaya salad which was phenomenal, just beware if you are not a spicy food lover because it is extremely hot. I couldn't stop blowing my nose after eating it!
Photo courtesy of: Gastronauta DF
For my main course I ordered my favorite Thai dish which is pad Thai. I went for the mainstream recipe with chicken, however Galanga offers a variety of pad Thais and noodles. If you are a curry lover you are going to love the red and green currys that are delicious.
For dessert you absolutely cannot miss the mango sticky rice. This popular dessert comes with sweet rice topped with coconut milk and fresh mango on the side… I am not joking when I say that I keep dreaming about this dish! It is as good as the original ones served in Thailand!
Galanga Thai Kitchen is a delicious authentic Thai restaurant in Mexico City. I would suggest going without small children as the flavors are not very child friendly. If you decide to go during weekends you should definitely reserve a table to avoid the long lines.
For reservations call 6550 4492
Cover photo courtesy of Gastronauta DF
---