Bottega Culinaria: A Candy Store for Foodies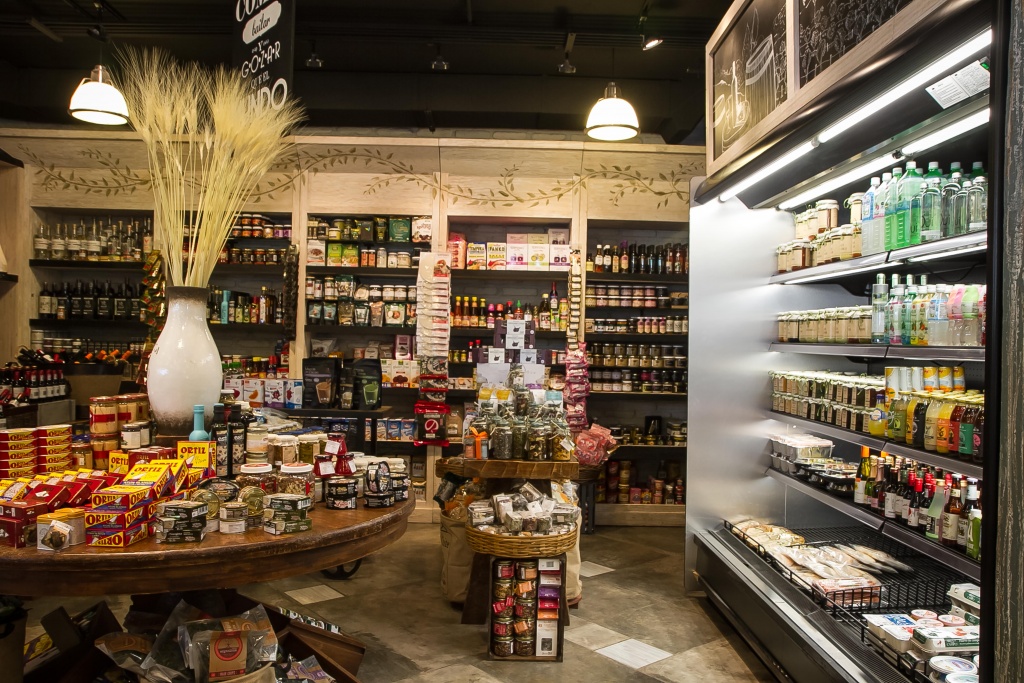 Describing Bottega Culinaria as a food store is like describing Louis Vuitton as just a bag brand. Bottega Culinaria for those of you have never visited the store is a foodie paradise. The minute you walk in you will want to taste every item! Well I have good news,  at Bottega you are allowed to taste all their products before buying them.

The first store in La Condesa neighborhood in Mexico City opened in 2011. Over the years they have opened two more stores, in Interlomas and the newest one in Bosques de las Lomas, which opened a few months ago. I had the opportunity to interview Ramón Nakash the owner of the stores so he could tell me all about Bottega Culinaria.
Ramón, a big foodie himself, mentioned that when he came up with the idea of opening a gourmet store in Mexico, it took him around 5 years to get the whole concept on pen and paper before actually opening the first store in Condesa. Ramón's sister Fredelle, a chef, is the creative mind for the stores, she is in charge of the kitchen and the new food creations.
So how can you describe Bottega Culinaria? Bottega as locals call it, is a unique gastronomy concept. It has no direct competition within the Mexican market. It can be perceived as a gourmet store, as a place where you can buy amazing food and wines. Bottega Interlomas and Bosques also have a restaurant where guests can enjoy delicious dishes such as Lebanese eggs for breakfast or a cheese fondue for dinner. Bottega is a place designed to ease customers life, especially  in a hectic city like Mexico City, where there are over 20 million inhabitants. It's a store where you can find fresh homemade healthy products such as a variety of salads and dips for any type of occasion. Bottega is the place to go when you have your in-laws over for dinner and you want to surprise them, or if you are planning a last-minute get-together with close friends. Personally I recently visited Bottega to buy a few food items for dinner with friends. I bought the olives with chamoy, quinoa salad, crab salad, hummus, babaganoush and the dried olives baguette. My friends kept raving about how delicious the food was!

Bottega sells a vast array of products: prepared food such as salads and dips, over 30 types of freshly-baked products, frozen foods like quinoa burgers, gluten-free products, seasonal Mexican specialties such as Pan de Muerto and over 8 types of fresh olives. It also promotes local and artisan products that one might not find in other big gourmet supermarkets such as City Market.
Every item that the store offers is chosen by Ramón himself, he mentioned he spends one full day a week to taste new products to be sold at Bottega. Although the three locations generally sell the same items, there is around 10% of the merchandise that changes depending on the location. The Condesa store is targeted more to couples while the other two stores are mainly family-oriented.
If you are a foodie I strongly recommend checking out the store, believe me when I say that the minute you walk into Bottega, you will want to buy the whole store! Whether you are in the mood for cooking or just want to enjoy an outstanding meal this is a great option.
http://bottegaculinaria.com.mx/
---