Johnny Iuzzini Creates the Eclair for Le Meridien CDMX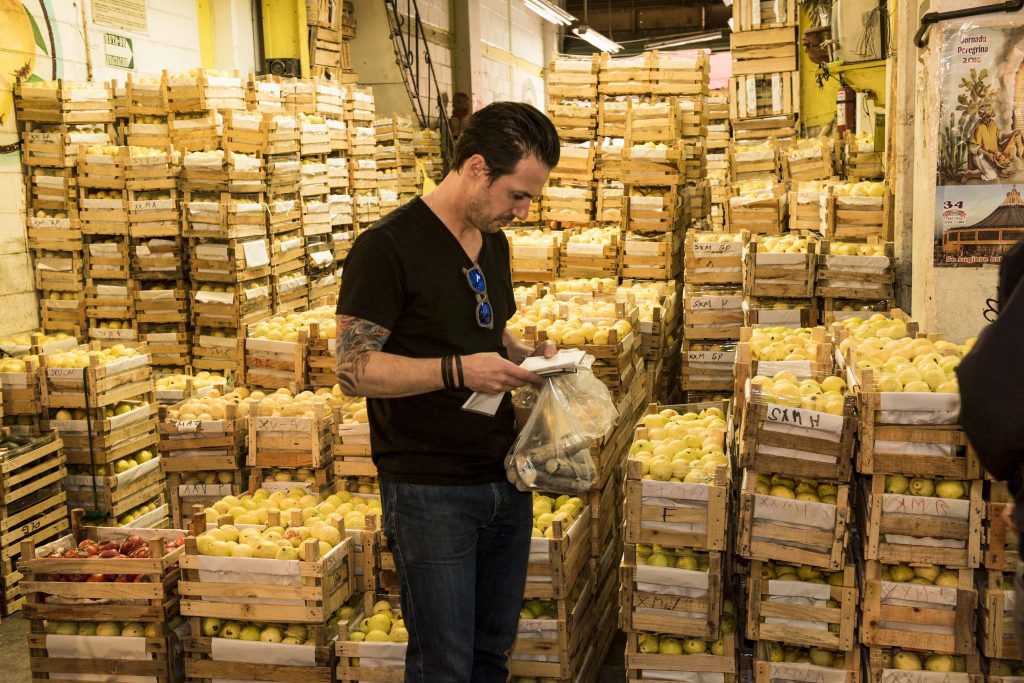 In 1972, the French airline Air France created Le Méridien hotels brand, with the purpose of becoming a kind of "home away from home" for those travelling with their airline. The name, from the start, refers to the geographical coordinates across Earth, reasserting the brand's international approach.
Forty years after opening their first hotel, Méridien Etoile, located in Paris, Le Meridien is repositioning and updating their brand identity. All of this directed by Starwood, one of the world' largest hotel groups, achieving to turn Le Meridien into a hotel company offering different and unique experiences at each destination.
As part of these experiences, the brand seeks to transform the traditional French eclair into a more modern and interesting dessert, customizing this sweet treat according to each destination worldwide. Thus, it joined renowned baker chef Johnny Iuzzini to undertake this important task.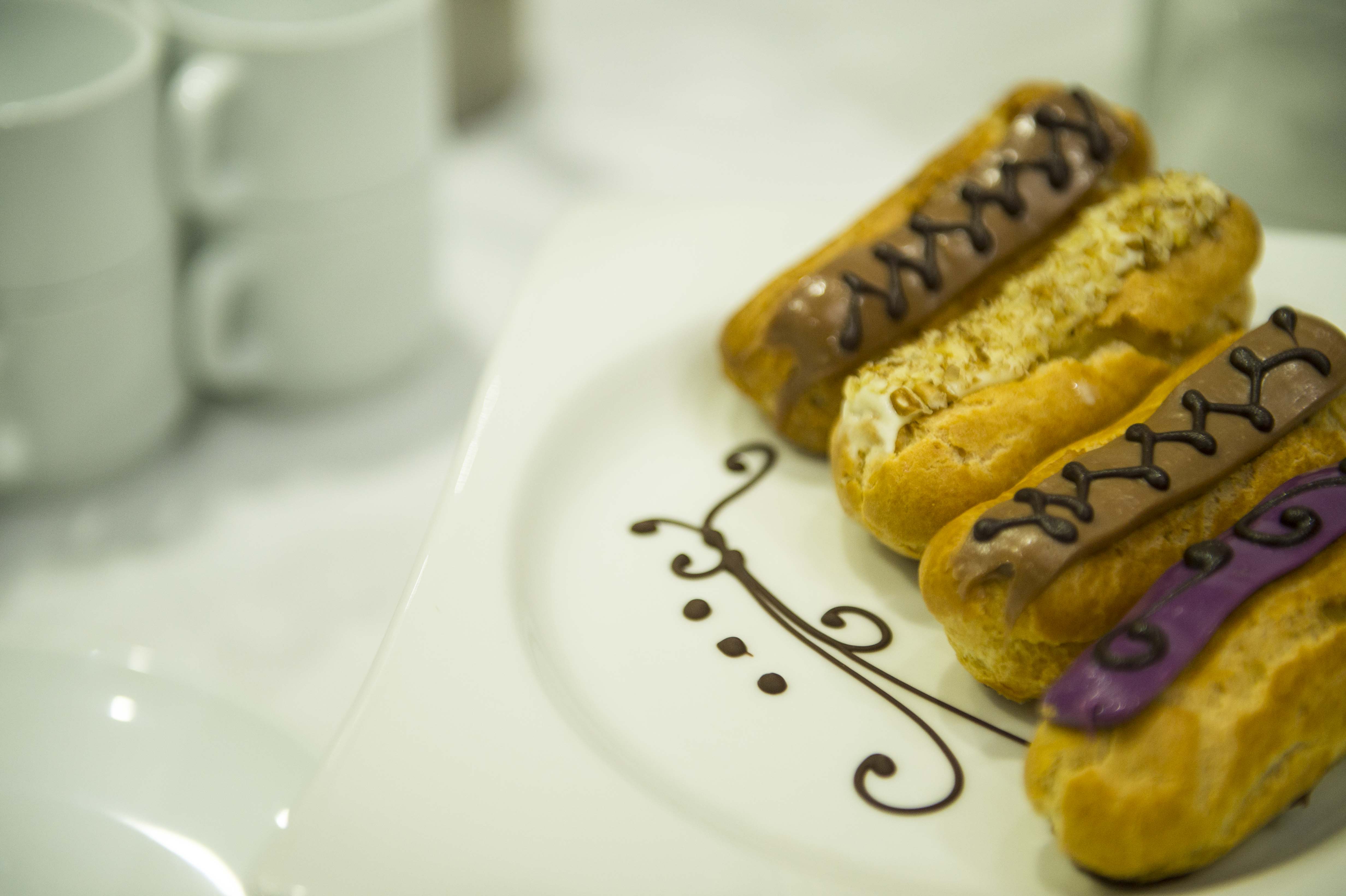 The Chef from the United States entered the bakery world when he was only 17 years of age. After graduating from the Culinary Institute of America in New York, he worked as a Bakery Chef with great celebrities, including Daniel Boulud and Jean- Georges Vongeritchen. His talent earned him the James Beard's Foundation "Bakery Chef of the Year" award in 2006.
For this project, chef Iuzzini has travelled to the brand's most outstanding properties in search of inspiration. He tours the most iconic markets on each trip, where he researches local flavors, textures and ingredients to create the perfect recipe for the property.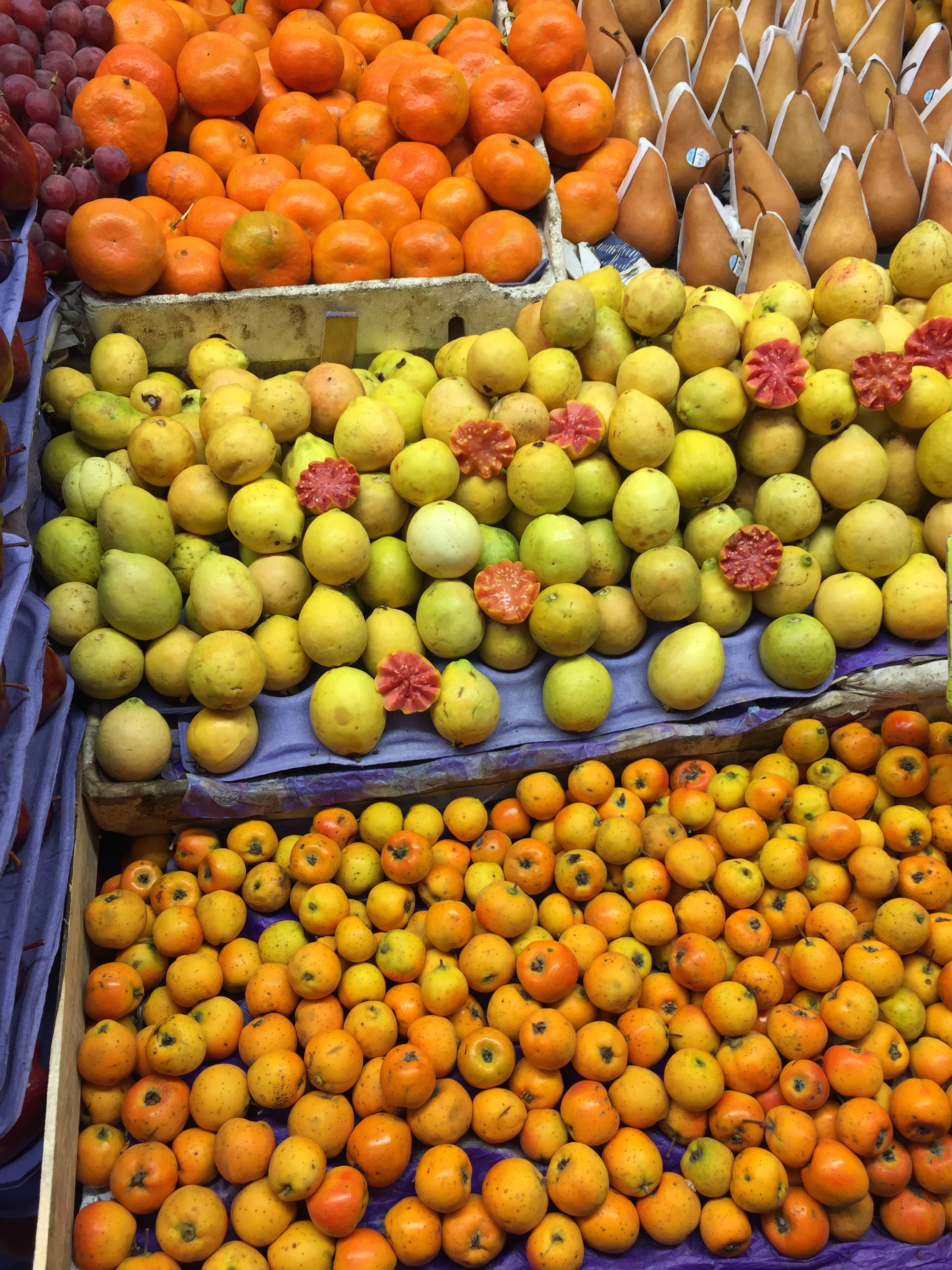 Throughout this project, chef Iuzzini has visited nine Le Meridien hotels, most notably China Town (NYC), Paris, Barcelona and New Delhi. For the Paris recipe, for example, the ingredients he used were white chocolate, vanilla glaze and raspberry shells, while for New Delhi he chose Indian curry, ginger and mukhwas (a mix of seeds that aid digestion) to create the éclair.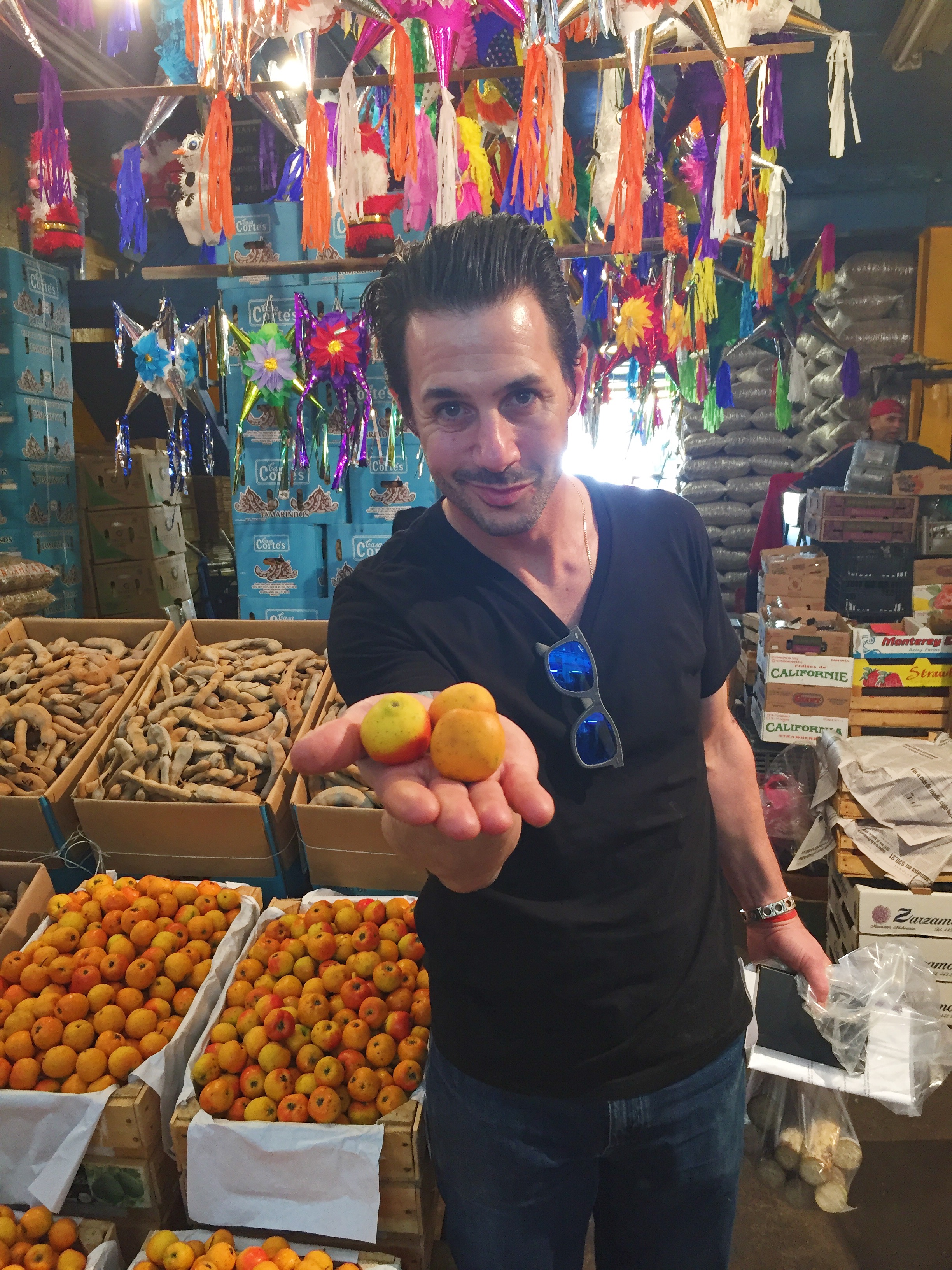 Chef Johnny Iuzzini was recently in Mexico City, where Michelleonbell was exclusively invited to accompany him to the city's main wholesale market to take a deep dive into local cuisine, and thus create an éclair inspired in Mexico's capital city. Hand in hand with renowned chef Sonia Arias and chef Jared Reardon from Jaso restaurant, we accompanied Johnny and toured the enormous aisles of Central de Abastos, known as the world's largest market, where we got to know and taste many of the country's endemic fruits and vegetables.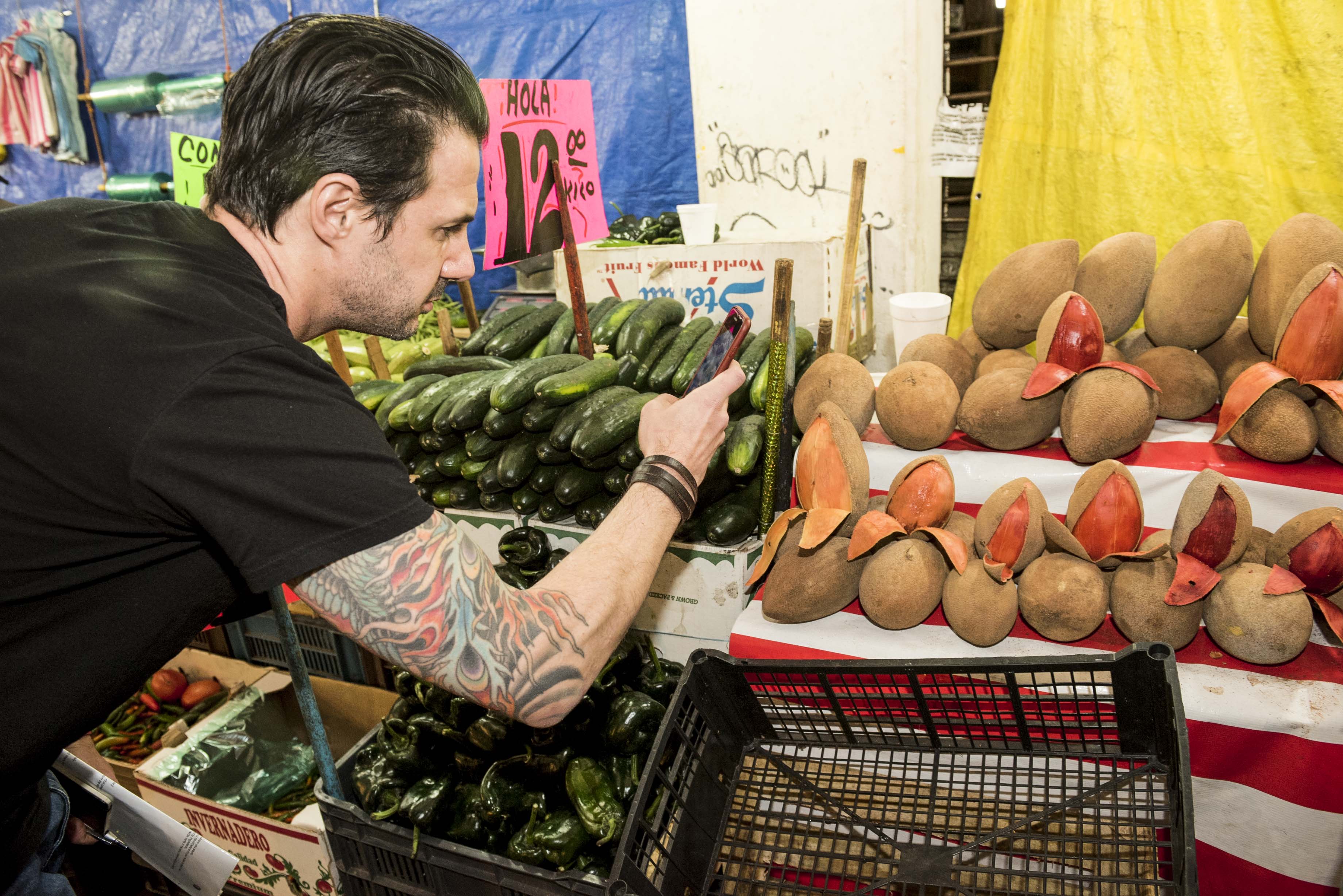 Among the numerous fruits, vegetables and other ingredients he tried, he was most interested in the gigantic variety of fruits we have, such as guava, prickly pear, guanabana, red bananas, mamey, tamarind, and sugar cane. He was also greatly impressed by the vanilla from Papantla, and piloncillo, while telling us he wishes to use natural sweeteners for the éclair, thus planning to include this ingredient and sugar cane.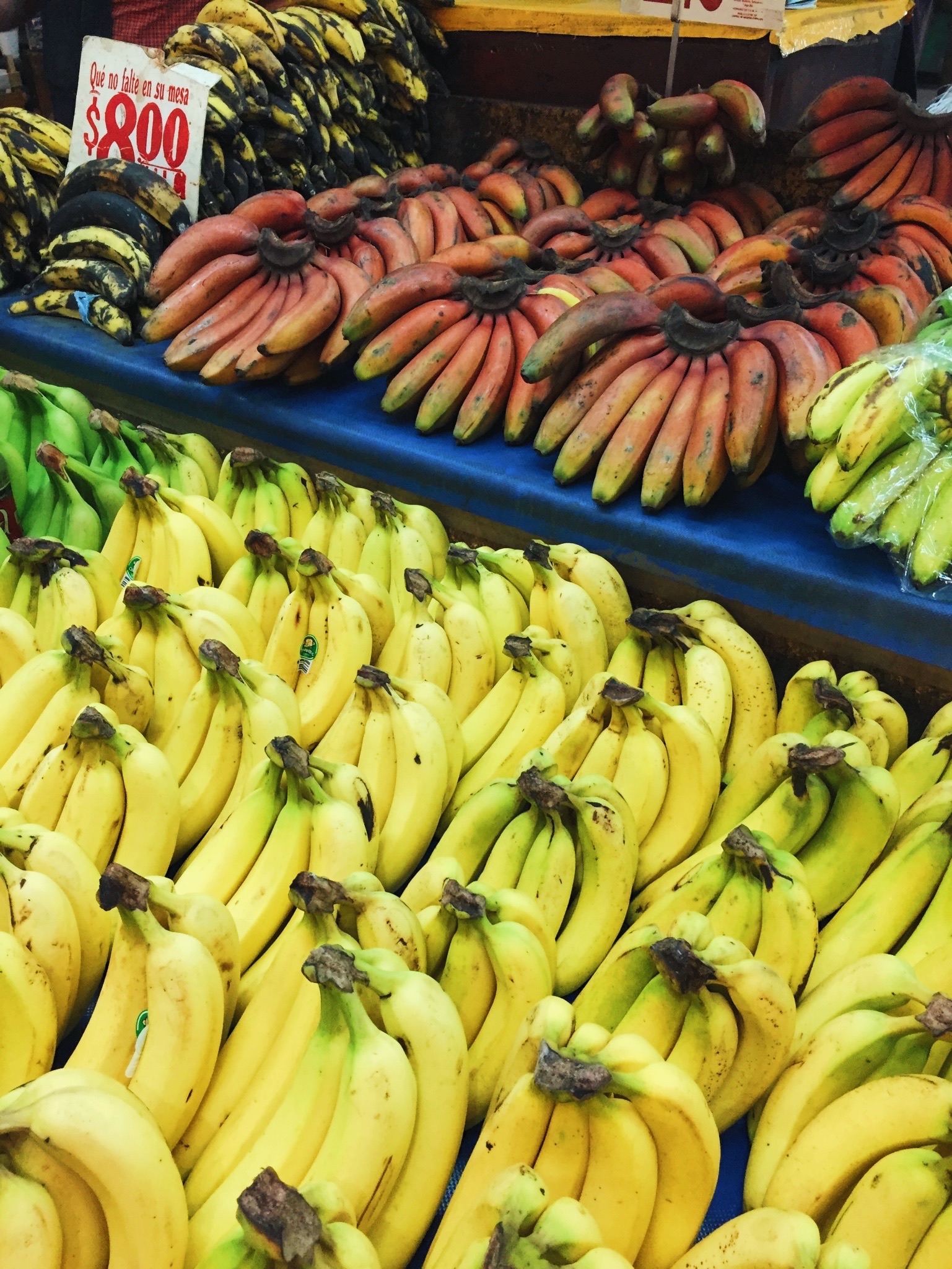 On the other hand, Johnny fell in love with the variety of mole pastes and dried peppers. So much so, that during the tour he was analyzing how to include this ingredient in the éclair. All I could think was: how will he ever add mole to a dessert?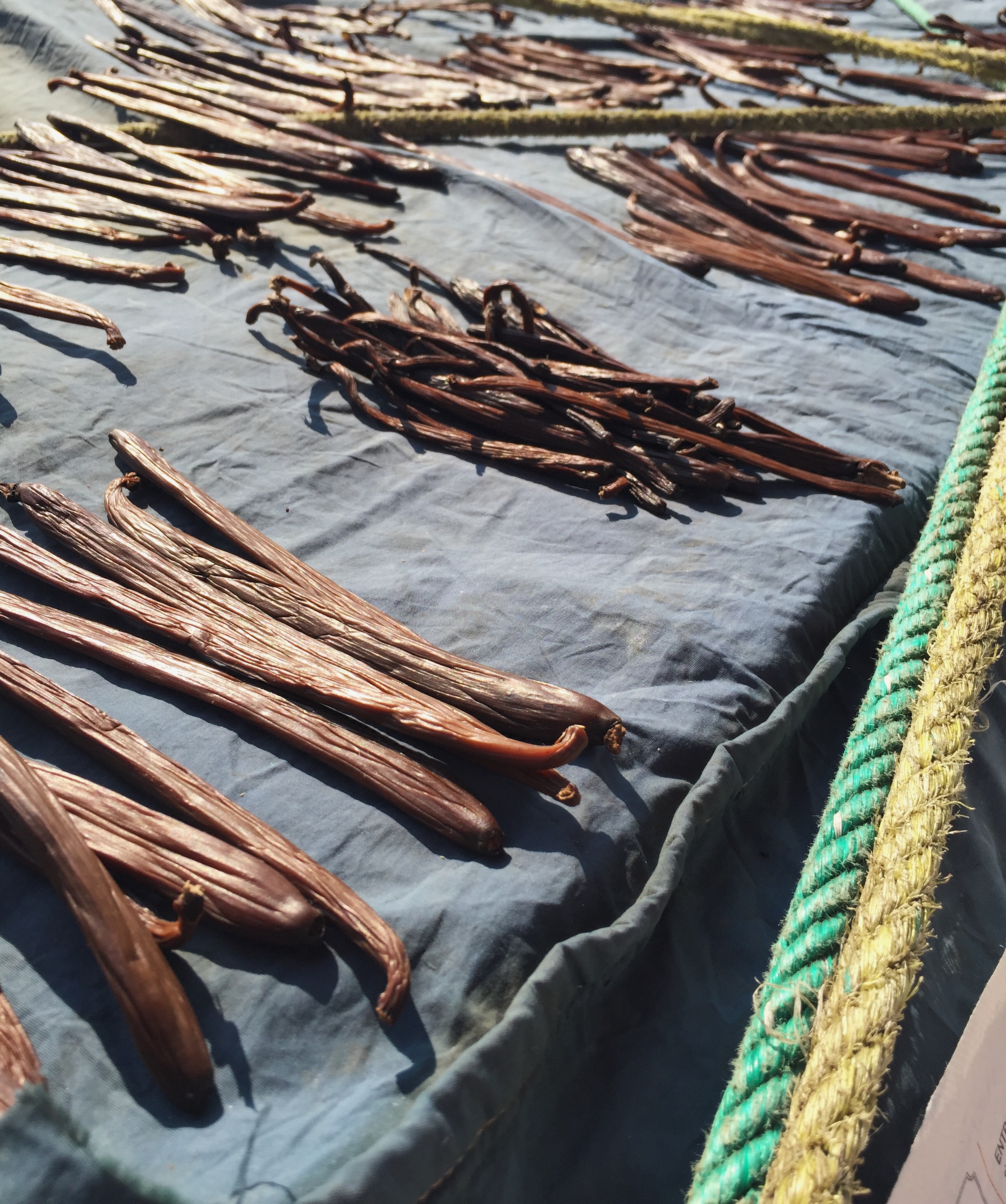 At the end of the tour, we visited the flowers and plants section of Central de Abastos. Amidst the many stands, one lady sells spectacular mushrooms and fresh huitlacoche. Johnny was enthralled with the appearance and flavor of these mushrooms. While laughing, he spoke of how interested he is in achieving to make this éclair, iconic of Mexico City, something surprising not only for foreigners, but also for Mexicans. This is why he has taken the common regional ingredients of each city he visits, and introduced them in a different way. As soon as he saw the huitlacoche, he expressed his interest in experimenting and caramelizing this ingredient, to see where it leads.
For an unsurpassable conclusion to the market's tour, we had some quesadillas made with blue tortillas and squash blossoms. While the lady prepared them right in front of us, we were all salivating, and then we surely enjoyed!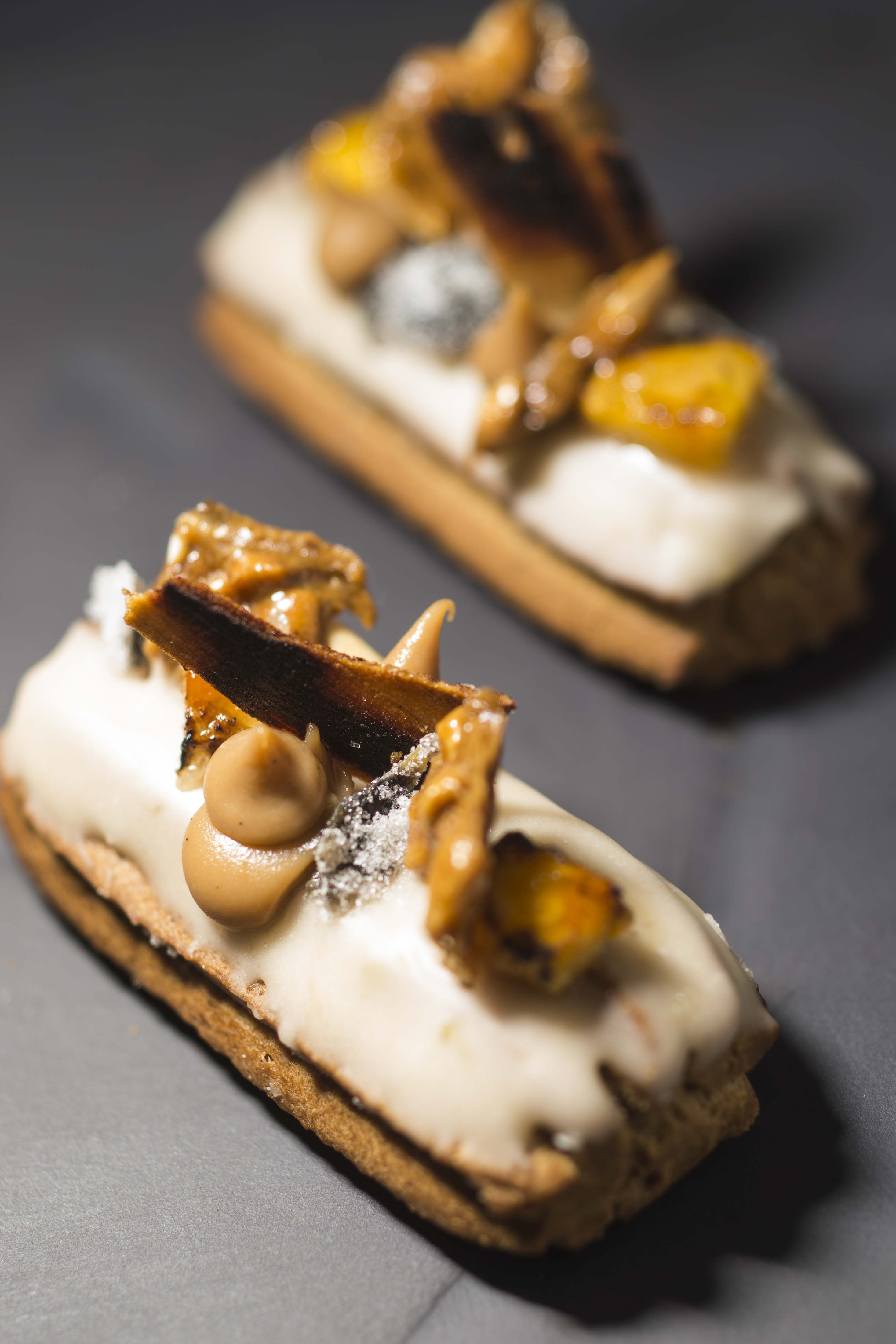 On the days following his visit, Johnny was testing and preparing his Mexican éclair recipe he now introduces to the world. The Mexico City Éclair is made of classic regional ingredients, filled with mamey and vanilla from Veracruz. For the dough, he experiments with mole from Oaxaca, and then the tamarind and lemon glazing. The final touch is the variety of ingredients he combines as topping, including caramelized red banana, a peanut toffee with mole from Oaxaca, and caramelized huitlacoche, resulting in an explosion of Mexican flavor in this delightful dessert.
Eclairs are part of the flagship dishes for Le Méridien brand, and this specific version will be available in the hotel for guests and visitors to enjoy and be surprised.
For further information on the éclair's recipes, go to: http://www.lemeridieneclair.com/