The flavors of Eric Kayser in Mexico City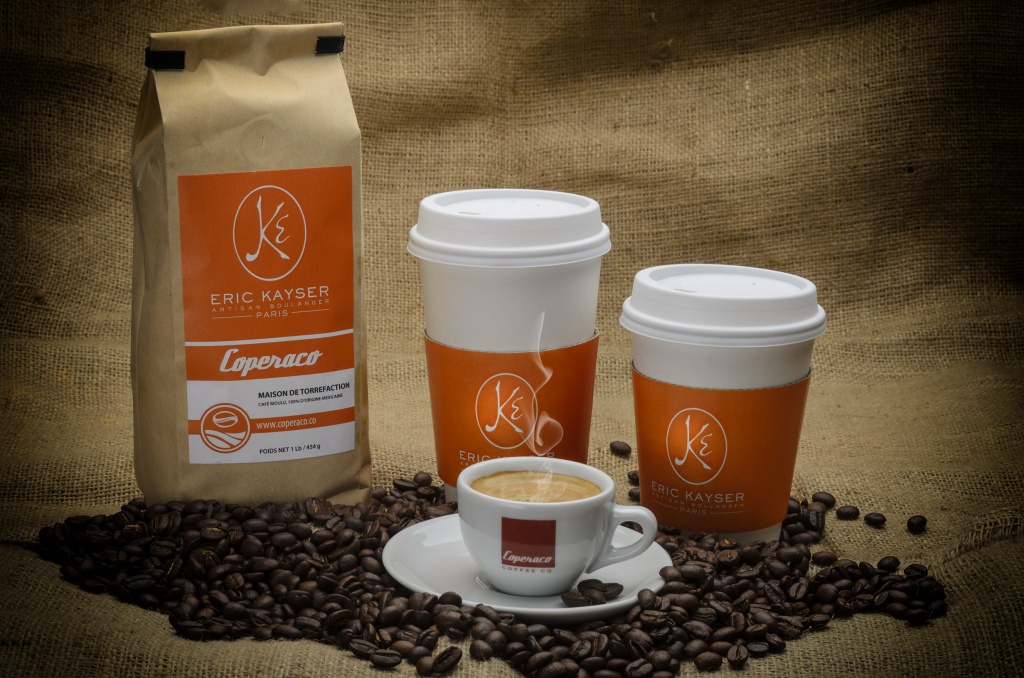 "We buy by the look of it and come back because of the flavors", this is what Maison Kayser, the famous French bakery lives by. How many times do you see something delicious but when you try it, it's not as delicious as you thought. Well, I can definitely say Maison Kayser lives up to its motto.
Son, grandson and great-grandson of French bakers, Eric decided to continue with the family legacy of working with dough and adapt it to the needs and tastes of current customers .
Eric began his career 19 years ago when he joined the Bakery Tour de France for five years. He worked with some of the best chefs where he learned about discipline and excellence, years later he decided it was time to open his first bakery shop in Paris in 1996. Throughout the years he has opened shops in various cities worldwide including Tokyo, Hong Kong and New York City.
A year ago, a group of Mexican entrepreneurs partnered up and opened the first Eric Kayser shop on Paseo de la Reforma, one of the main avenues in Mexico City. Since then four more stores have opened including one in Mexico's internationl airport. The most recent store is in Arcos Bosques, a high-end shopping mall in the Bosques de las Lomas residential neighborhood.
Most people would think Maison Kayser is the perfect option for breakfast or brunch only. Well, even though the oeufs benedictine or eggs Benedict and the almond croissant are to die for, the restaurant also serves some tasty dishes for lunch. You can enjoy some traditional French recipes like the  onion soup or the goat cheese salad. As a main dish the steak-frites or the sandwiches are my personal recommendations. One cannot leave the shop without getting a dessert, try the Macaronade, a big raspberry macaroon, or the Passionatta, a hazelnut cake with passion fruit.
                                              Passionatta
Maison Kayser is an ideal place to have breakfast, brunch or lunch in a casual atmosphere. Most importantly, guests know they will have a quick delicious meal every time they stop by.
http://www.maison-kayser.com.mx/
Locations:
Mexico City International Airport
---