All the Chiles en Nogada You Must Try in CDMX
We Mexicans know that, upon the arrival of September, patriotic month, the time of chiles en nogada has begun, when fresh walnuts are in season. This delicious dish, iconic of Mexican cuisine, is prepared with poblano peppers stuffed with chopped beef and fruits, topped with a cream made of walnuts, parsley and pomegranate, symbolizing the three colors of the Mexican flag.
Legend says that when Agustín de Iturbide, together with the Trigarante Army passed through Puebla, after having signed the Cordoba Treaties, the nuns at the Santa Mónica Convent decided to create an original dish to celebrate his saint's day. In reference to the three colors of the flag (white, green and red), they created what we now know as the traditional chile en nogada.
As is customary at Michelleonbell, every year we scout the city to gather our best advice on where to eat if you wish to enjoy this culinary delicacy. On this occasion we went overboard and gathered thirteen proposals, ranging from the traditional to the innovative. Schedule wisely as there are enough suggestions here for the entire month!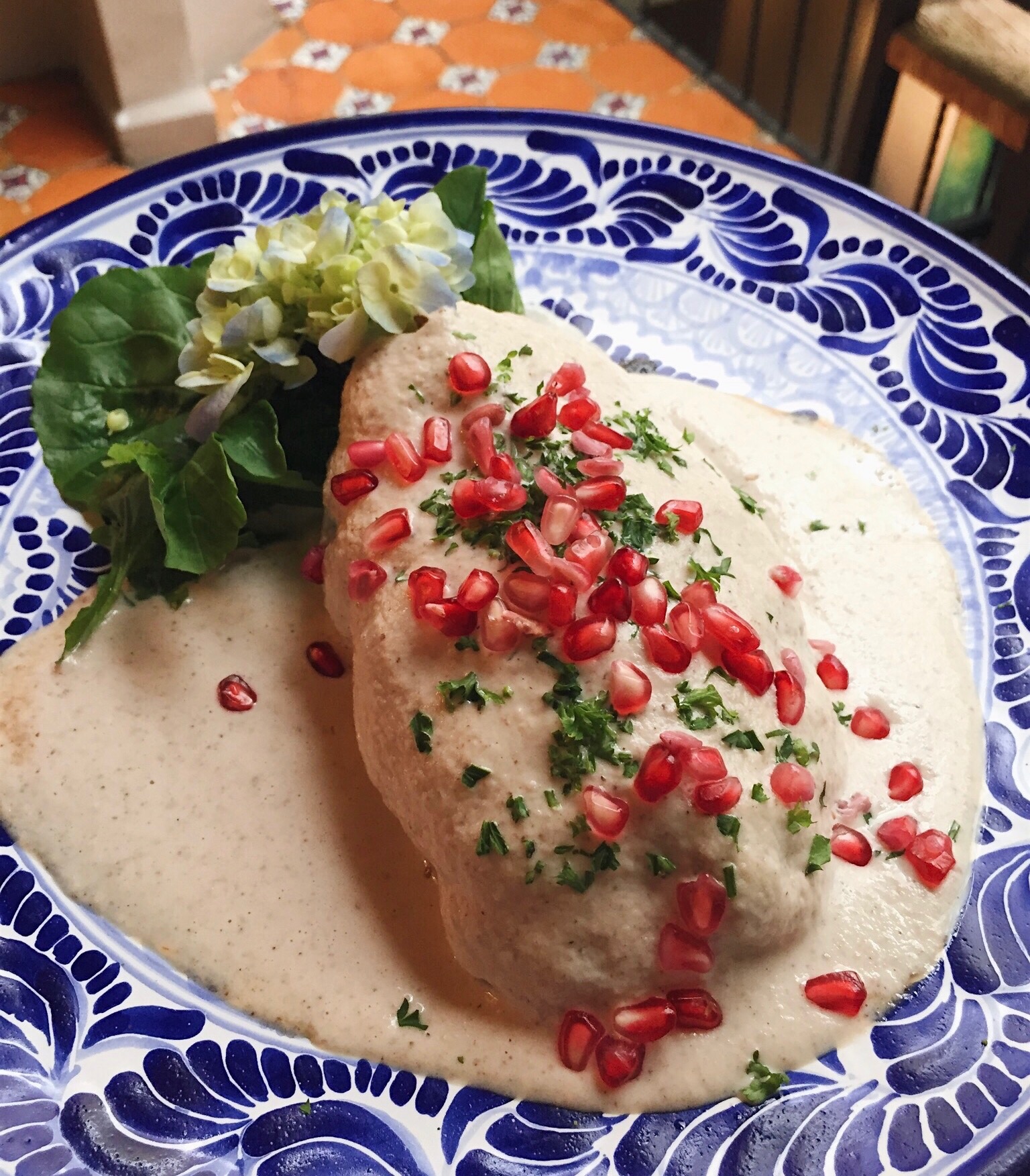 Angelopolitano
Chef Gerardo Quezadas offers contemporary Poblano cuisine at Angelopolitano, a small restaurant on Puebla street in the Roma area. As customary, they serve a chiles en nogada festival this time of year for you to choose among their five different options. Guests may opt for the traditional chile en nogada made from the recipe of the Augustinian nuns at the Santa Monica Convent; the lamb with sweet nogada; the cod with capers, olives and savory nogada; the duck with goat cheese nogada; or the quinoa with almond milk nogada for vegetarians or lactose intolerant. There is something for everyone!
Puebla 371, Roma Norte Tel: 63912121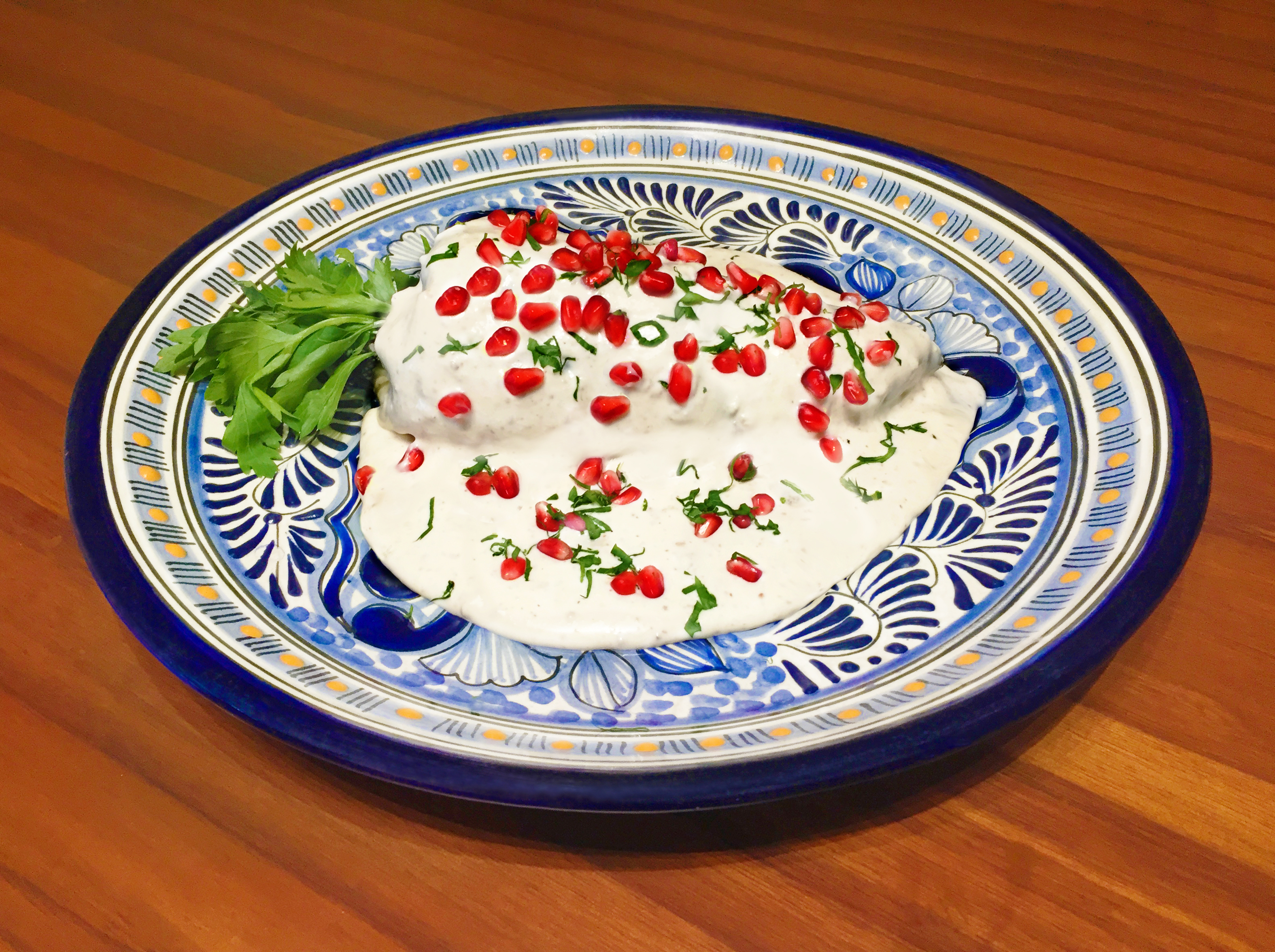 Testal
If you're touring around the Historic Center, you must stop and try an exquisite chile en nogada at Testal restaurant. This place uses its own recipe with beef and pork, mixed with dry fruits for the filling. The nogada is prepared with goat cheese and a splash of mezcal. Conclude your visit with deconstructed mole, you'll love it!
Dolores 16, Centro      Tel: 55101358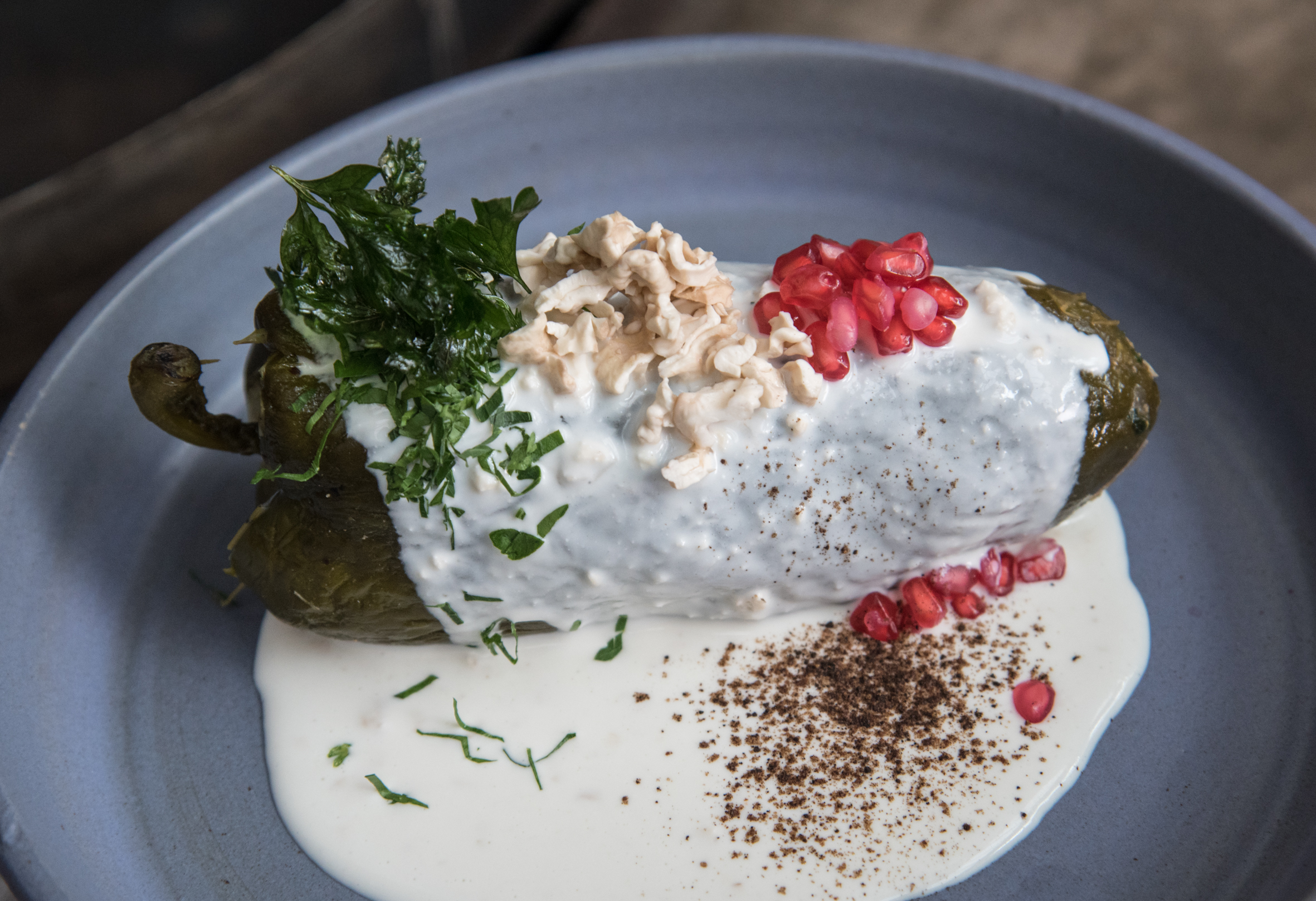 Fonda Fina
Chef Juan Cabrera is renowned for the flavor and presentation of each dish at Fonda Fina, and his chile en nogada is no exception. His nogada is distinguished for the subtle flavor of dry sherry from Spain and goat cheese. The peculiarity of this chile consists of first marinating it in spices and piloncillo, thus adding a delicious and distinctive flavor.
Medellín 79, Roma Norte   Tel: 5208 3925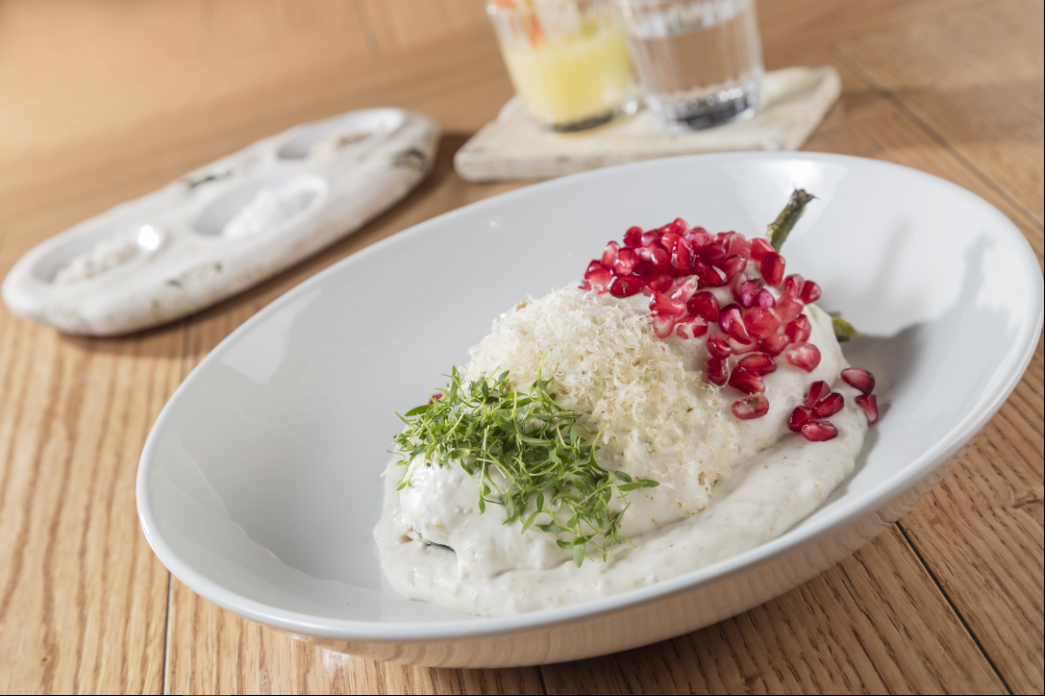 Chapulín
The restaurant of haute Mexican cuisine within Presidente Intercontinental hotel in Polanco couldn't be left behind during this season of chile en nogada. This is why chef Josefina Lopez Mendez will offer this traditional recipe dish up to mid-September. Here, nogada is quite sweet and in order to incorporate the three colors of the flag, they garnish with pomegranate, ground walnuts and fresh parsley.
Campos Elíseos 218, Polanco inside the Presidente Intercontinental   Tel: 53277700 Ext. 5424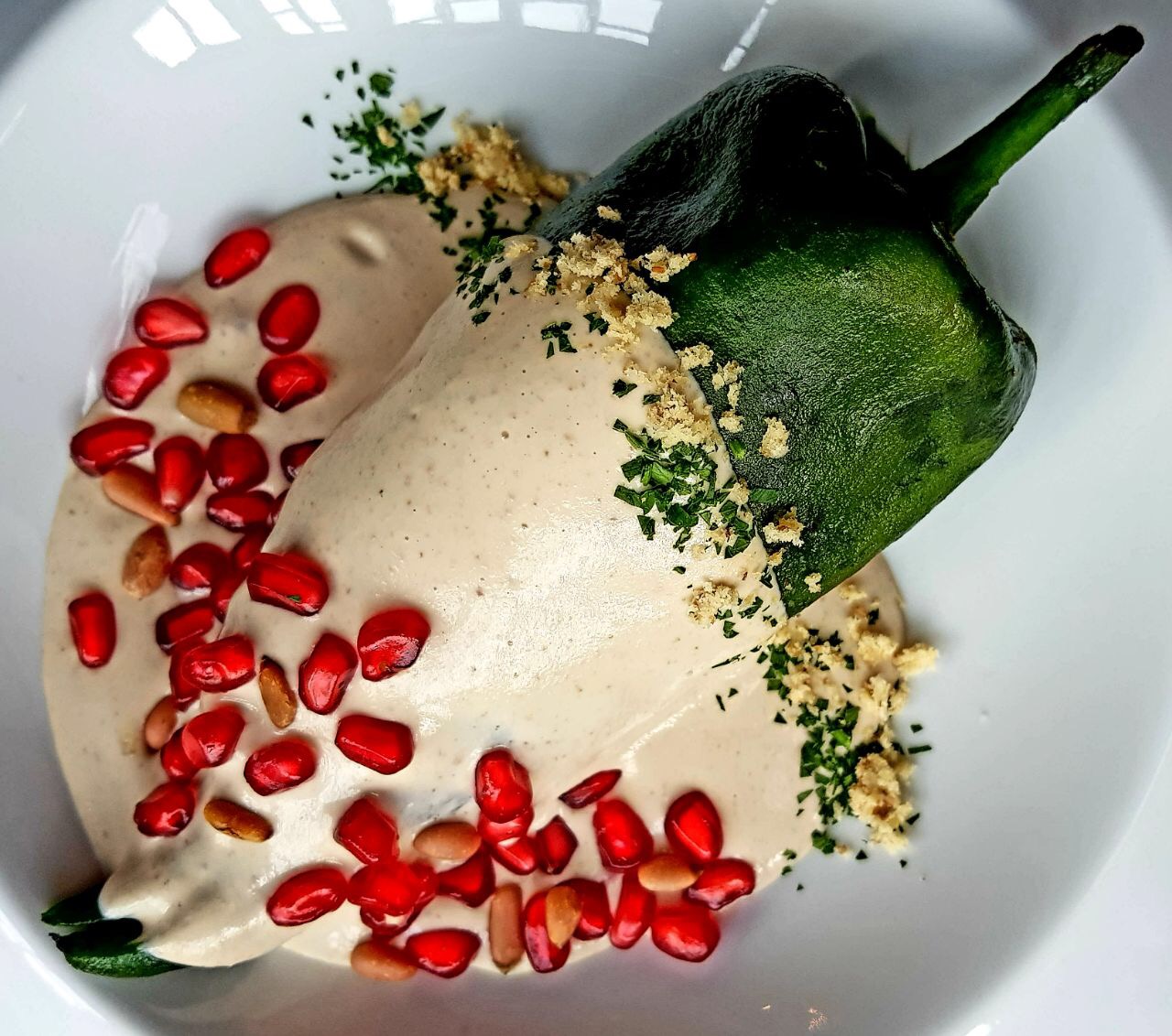 Jerónimo
If you live in the southern region of Mexico City, you must try the chiles en nogada at Jeronimo restaurant, by renowned chef Alberto Ituarte. Honoring both the traditional recipe and his technique, the chef offers the poblano pepper stuffed with pork and beef, acitrón, pine seeds and apple, topped with a delicious nogada sauce with pomegranate and parsley. The nogada is perfumed with nutmeg and hatonka (a seed with a vanilla and cinnamon flavor).
Av. San Jerónimo 369, Tizapan Tel: 5550 5590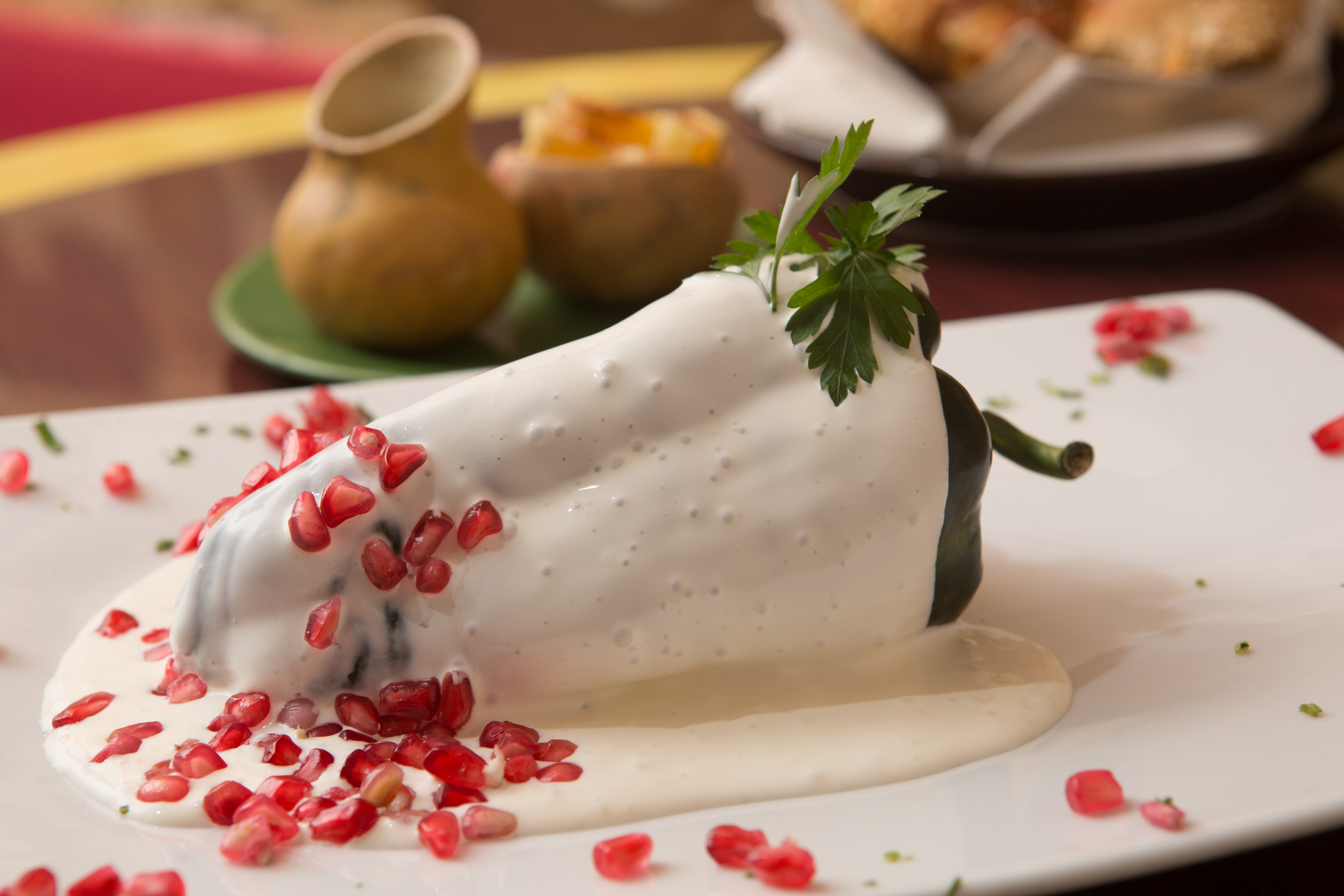 La Tecla
When a restaurant has been open for over 20 years, you know the food must be exquisite. Such is the case of La Tecla in the Roma area. Since it first opened, this restaurant has been serving chiles en nogada based on the authentic Poblano recipe of the owner's family. You may order it battered-fried or not, and its filling features peach, pear, almond, clove and plantain that you can distinguish in every bite.
Durango 186, Roma Norte   Tel: 52820010
La Ki-K
If you're seeking a more casual and affordable option, you must try the chile en nogada at Ki-K in Condesa. This small restaurant opened its doors as a tavern in 1993, and has served its traditional chile en nogada without batter every year since, earning its spot as a favorite in the area. This dish is filled with beef and pork, grapes, raisins, acitron, pear, apple and plantain. Exquisite and not too sweet!
Fernando Montes de Oca 42, Condesa   Tel: 5211 9564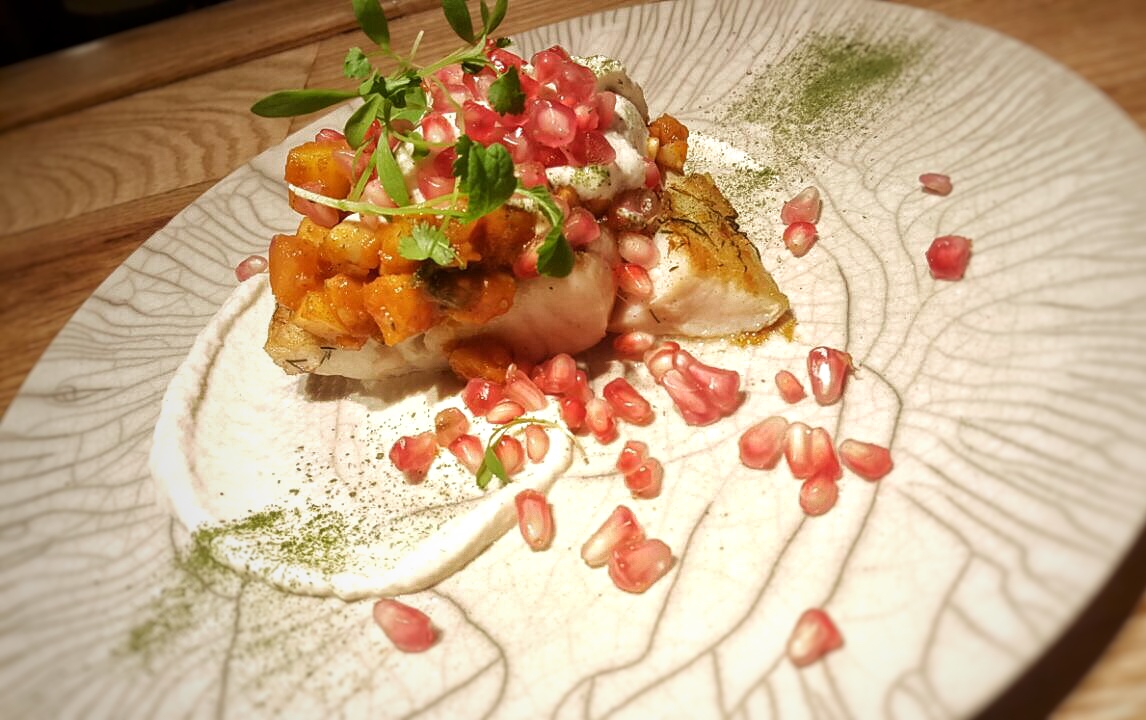 Dulcinea
We couldn't leave out Dulcinea on this list. A favorite of the capital's residents for contemporary Mexican cuisine. Even if you're not a big fan of the traditional chile, you could still enjoy the flavor of the nogada. Here you can have an excellent short rib with nogada sauce, and those who don't eat beef may order fish with nogada. Two unique versions that are absolutely worthwhile.
Dulcinea is located both in Polanco and Roma
https://www.facebook.com/DulcineaCocina/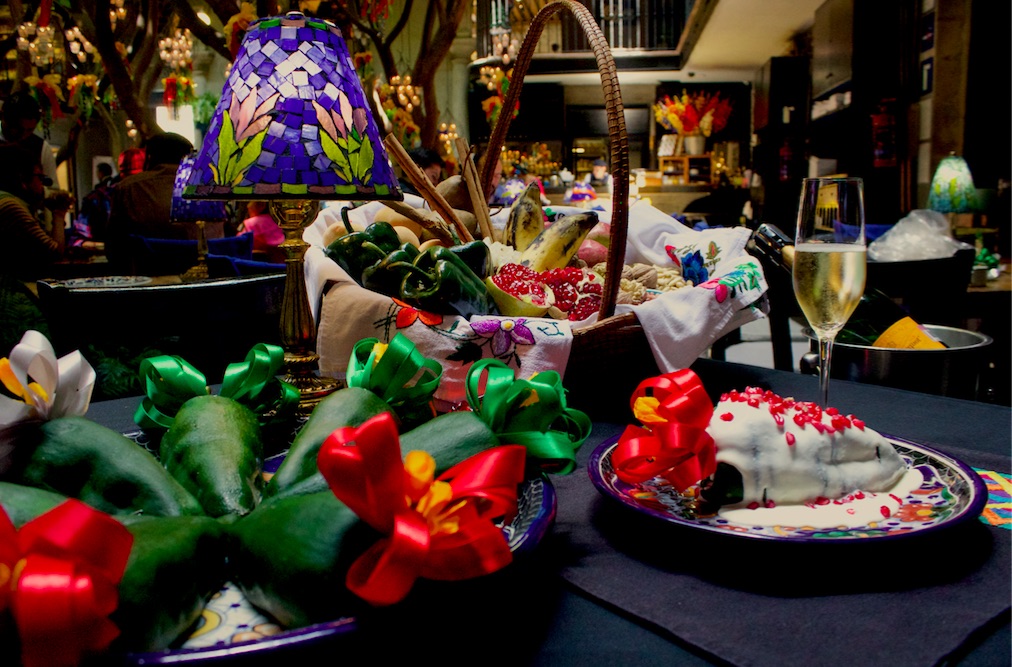 Azul
Guests of the Azul restaurants may choose the type of filling and the nogada for their chiles. They serve three distinct nogada options: savory, sweet or mixed; and may choose among pork, beef and vegetarian for the filling. When you order this dish, they change the tablecloth, cutlery and let you choose your favorite from a basket full of chiles wrapped in red ribbons. There is a reason why this is the best-selling dish of the year!
Azul is located in Centro Histórico, Condesa and Ciudad Universitaria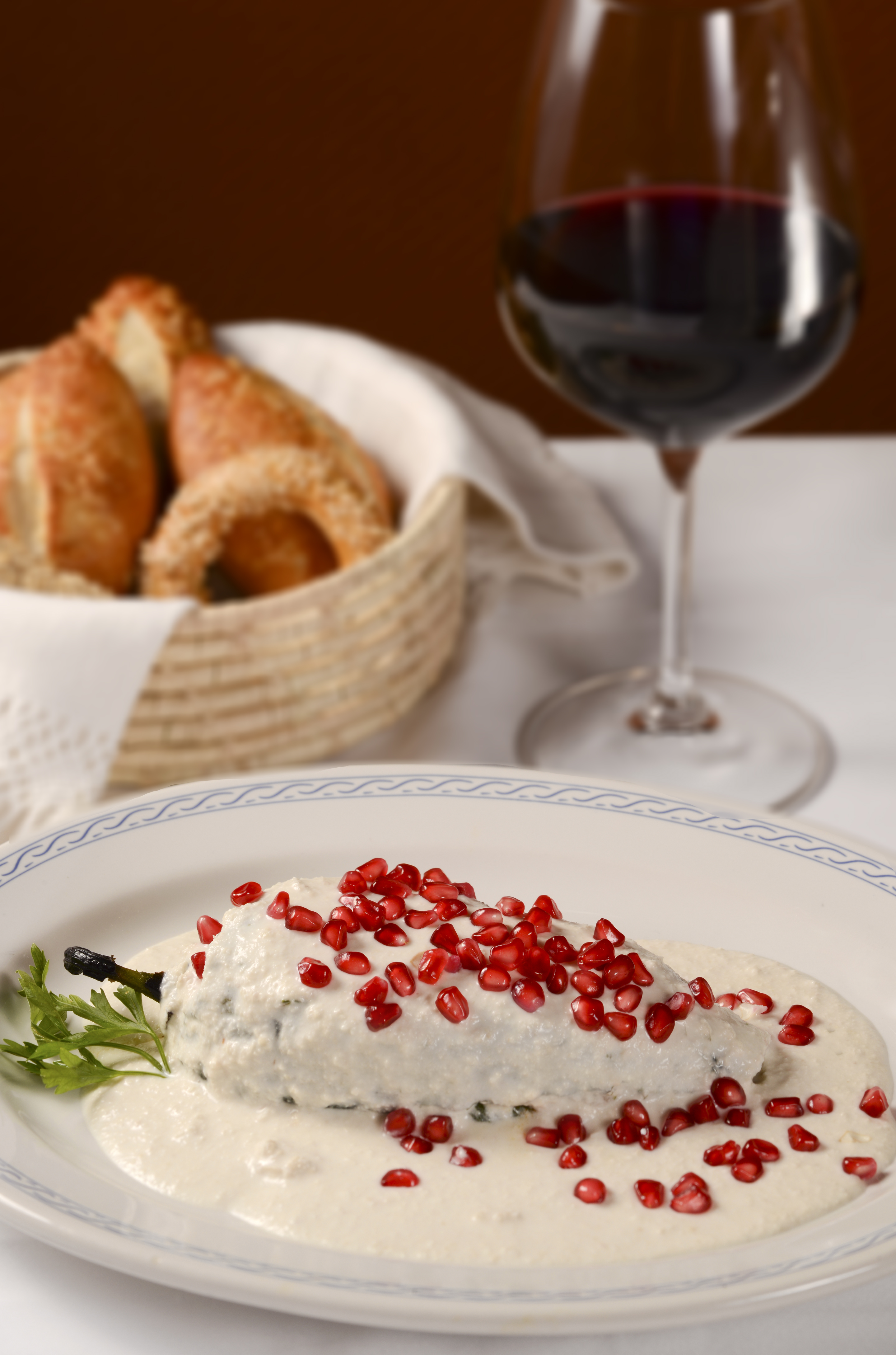 Cardenal
At this legendary Mexican cuisine restaurant, they prepare the chile en nogada based on a quite traditional recipe. They serve the chile filled with beef, fruits, pine nuts and almonds, seeking the perfect balance between sweet and savory, as the original dish during the War of Independence. You can also enjoy their special seasonal menu, which includes one huitlacoche enchilada in green sauce, the chile and nogada and, to top it all off, a prickly pear ice cream with a dash of mezcal.
El Cardenal is located in Reforma, Centro Histórico, Palmas and San Ángel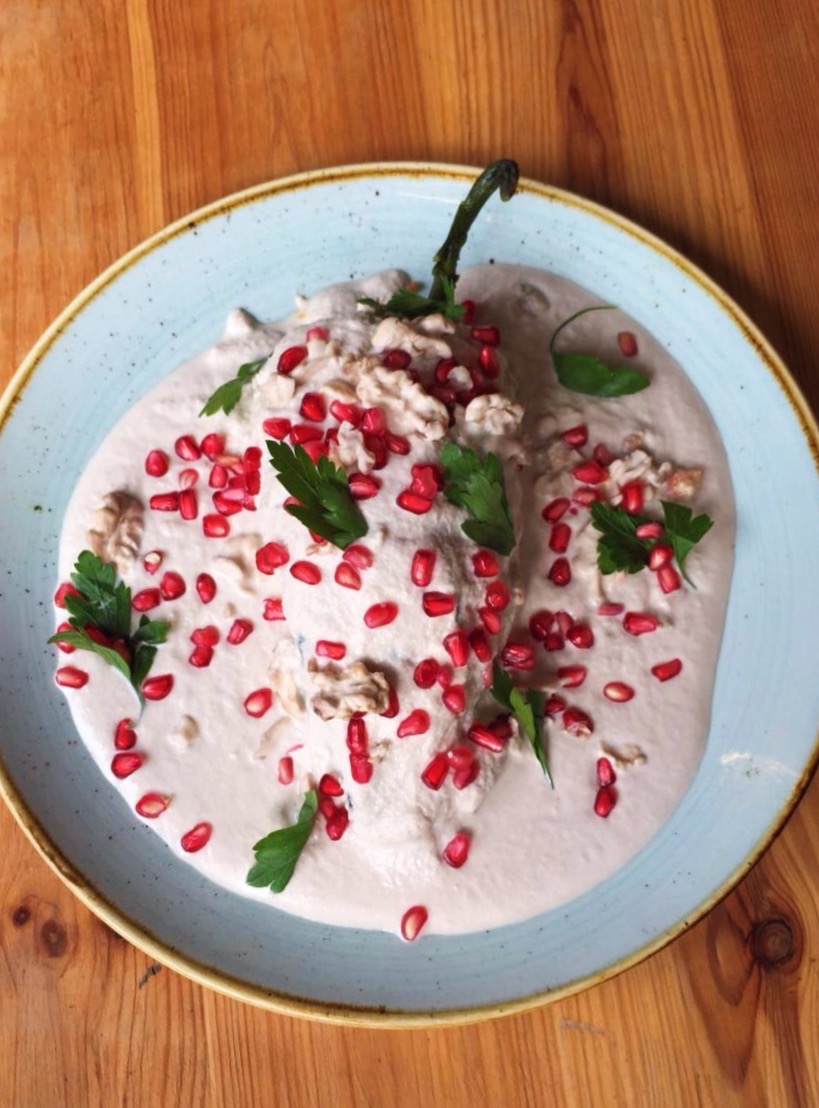 Fonda Mayora
For those who want to try the famous chiles en nogada by Chef Gerardo Vazquez Lugo, I have good news: you don't need to travel all the way to Avenida Cuitláhuac! You can have them at Fonda Mayora in Condesa. They use the same recipe as the famous Nicos, with fresh ingredients brought in a day before from Puebla, achieving the perfect balance between sweet and savory. You must try this delicacy!
Campeche 322, Hipódromo Condesa    Tel: 6843 0595
fondamayora.com/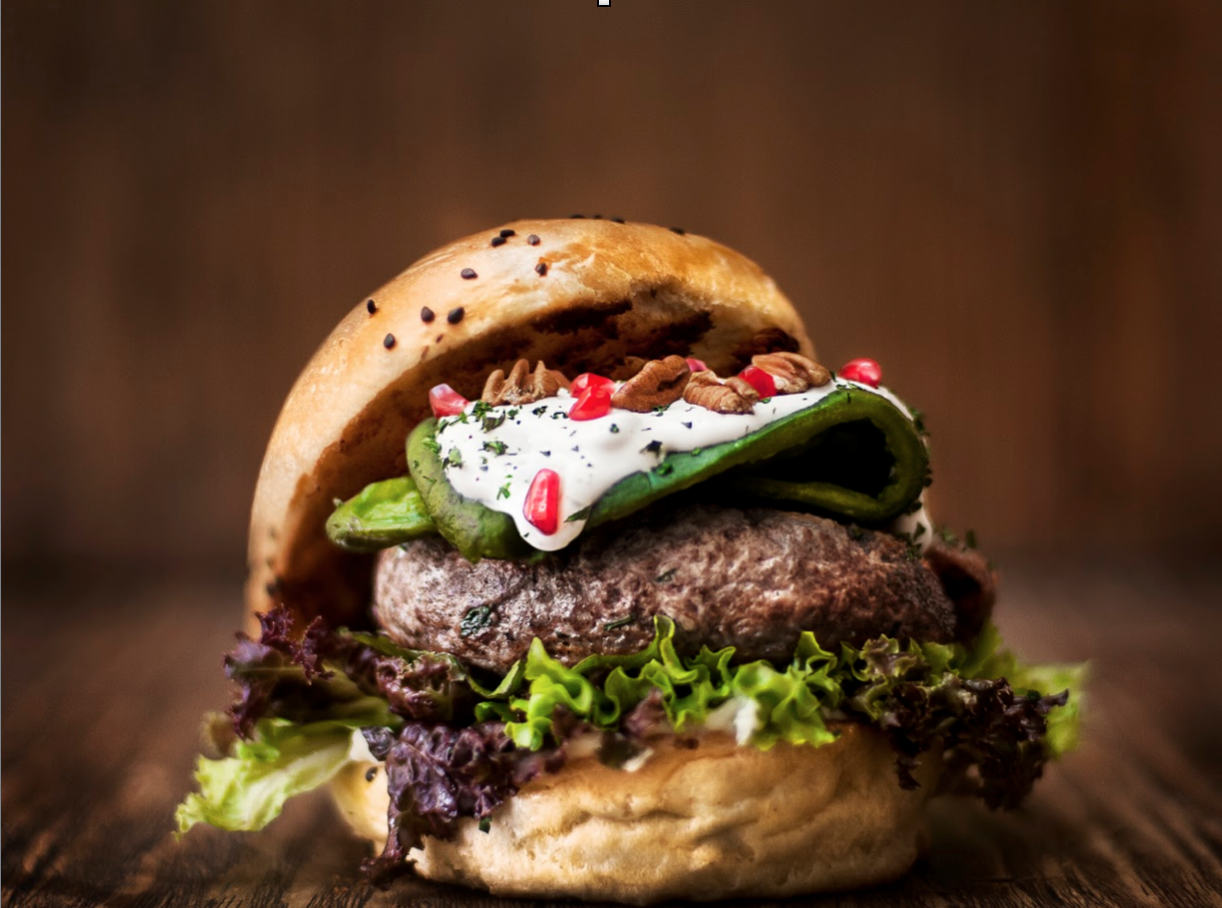 Butcher and Sons
If you fancy yourself as somewhat adventurous regarding food, you can't miss the month's burger at Butcher and Sons. This chile en nogada hamburger has a Poblano pepper between the beef patty and the top bun. The balance between the traditionally prepared meat is in perfect contrast with the crunchy freshness of the pepper, and the nogada floods the palate.
Butcher and Sons is located in Polanco, Roma, Mercado Roma, Pedregal, Alameda and Virreyes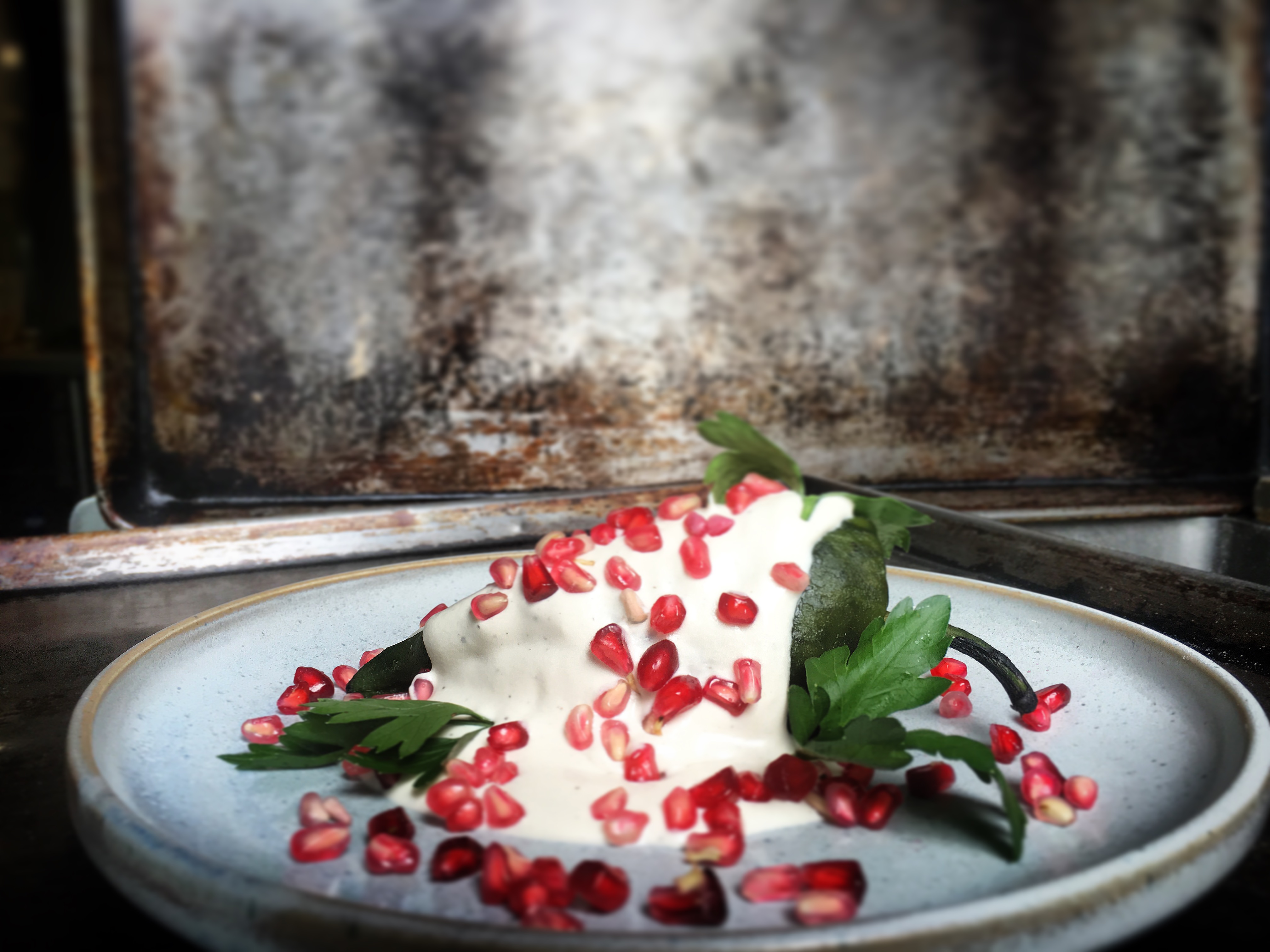 Temporal
As the name states, this restaurant is inspired in the four seasons of the year and seeks new options and ingredients every three months. For Chef Diego Pérez Turner, changing the menu is the most proper way to eat, as ingredients are not fresh in season throughout the year. This chile en nogada follows the traditional recipe, using ingredients that represent the season's best. Its filling includes everything, plenty of fruits, nuts, beef, pork and bacon. Nogada, in this case sweet, has lots of goat cheese and sherry. Absolutely delicious!
Saltillo 1, Hipódromo Condesa   Tel: 5211 5477
temporalrestaurante.com
Celebrate September eating these delicious chiles en nogada, and let us know which version was your favorite.… ¡Viva México!