5 Things to Do in March in Mexico City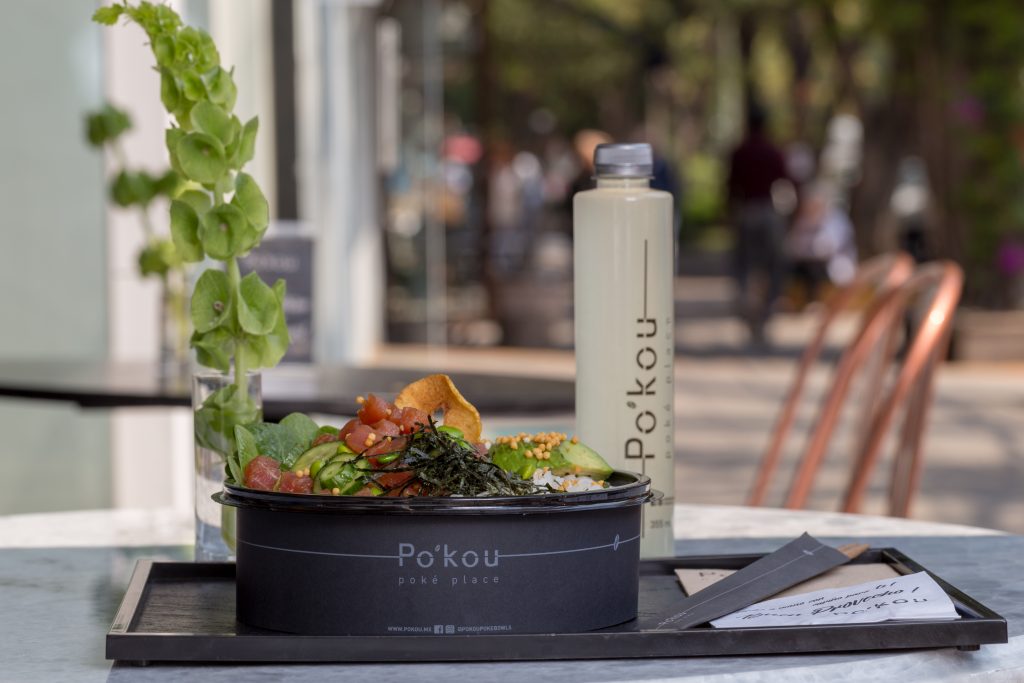 March has arrived and we residents of the capital are thinking about the next long weekend and upcoming Easter week, I'm sure many of you already have plans or are expecting to program something soon. While we are waiting for those days, we should make the best of the changing season and warm weather in the capital.
For those who are not planning on leaving CDMX and will stay to enjoy the city, or are simply looking for where to pamper yourselves, here are our suggestions on what to do and where to eat this month in CDMX.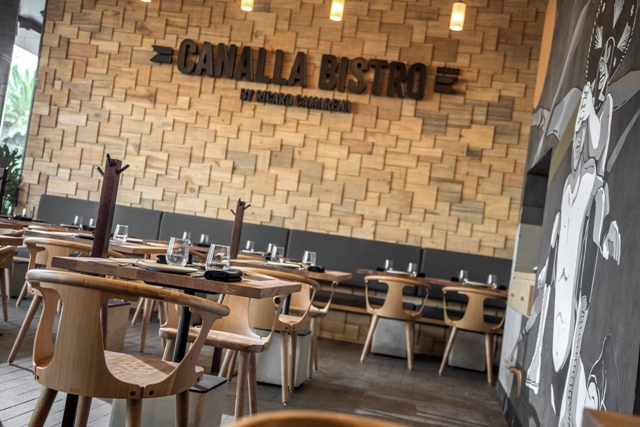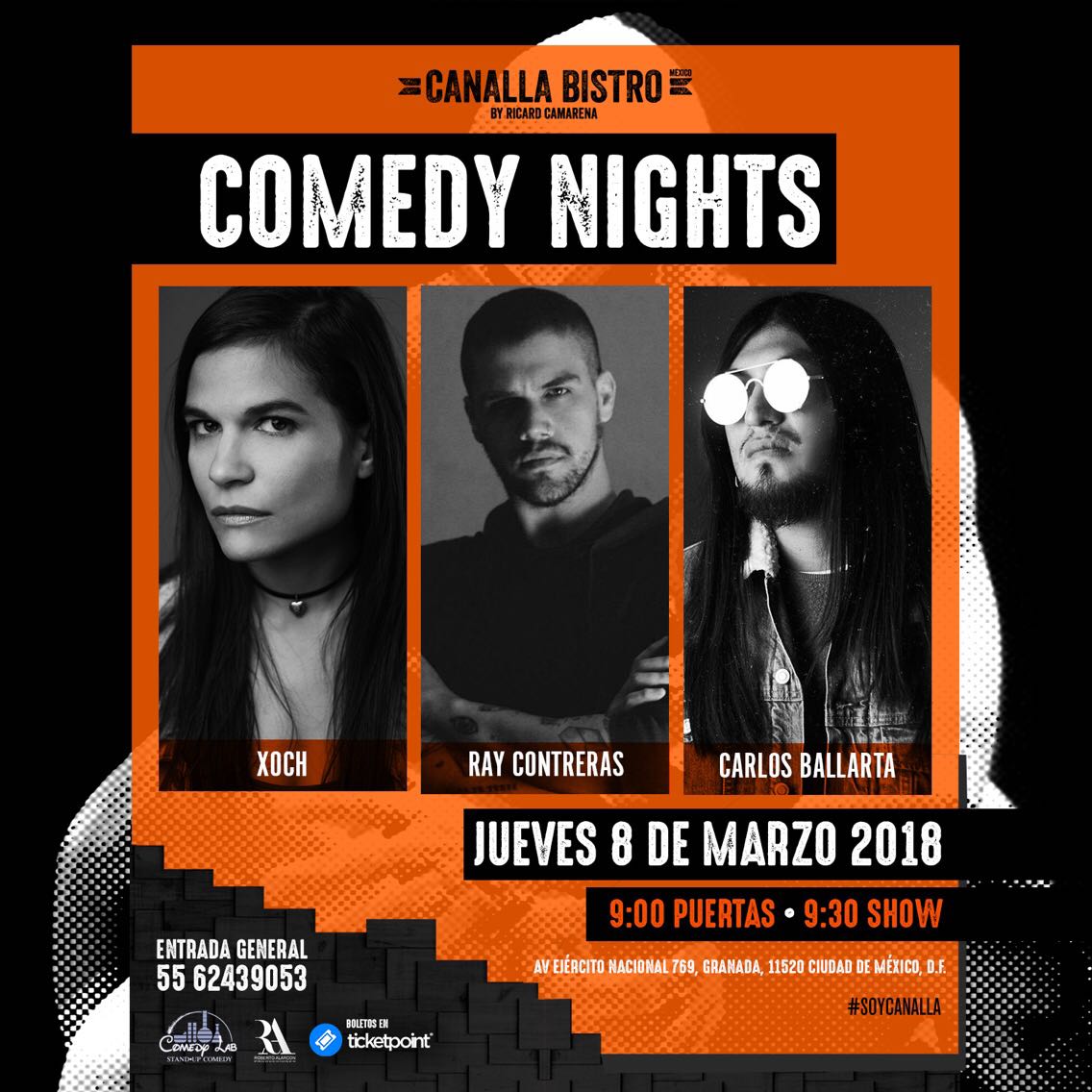 Canalla Comedy Nights

If you are looking for a plan that is different and entertaining, enjoy the Comedy Nights at Canalla Bistro within Miyana. This restaurant, run by renowned Valencian Chef Ricard Camarena, invites its guests to tour the world through a variety of flavors: Asian, South American, New Yorkers and Mediterranean. Many of their dishes were created to share and are served in a fun and original fashion.
Every Thursday through the month of March, you can enjoy a stand-up show with a variety of comedians, featuring Alex "El Chaparro" Salazar, Carlos Ballarta and Ana Julia. You'll laugh out loud and have a delicious dinner!
Click here to buy tickets
http://www.canallabistromexico.com/
Av Ejército Nacional 769, Polanco     Tel: 53257601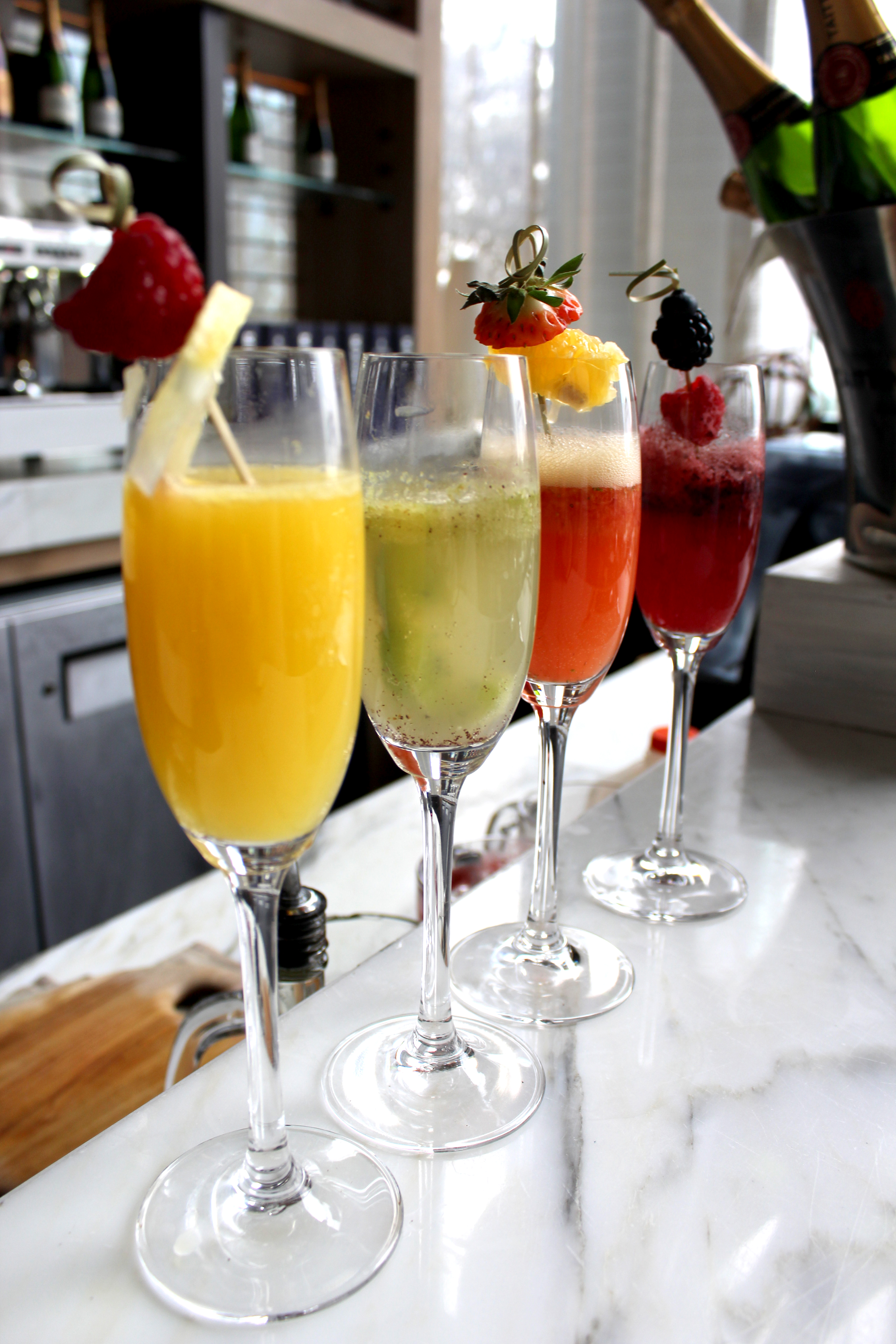 Brunch Market Kitchen
If you love brunch, we have an excellent choice for you in Santa Fe. It's the new Sunday Brunch at Market Kitchen within The Westin Santa Fe. Following the restaurant's farm to table concept, artisan cheeses, juice bar, a grill with the best steaks and fish, and a sophisticated raw bar with ceviches, sushi and sashimi. For dessert, they offer a variety of options, including doughnuts and Mexican pastries. Pair your experience with delicious mimosas or unlimited wine and beer.
Av. Javier Barros Sierra 540, Santa Fe         Tel: 49501431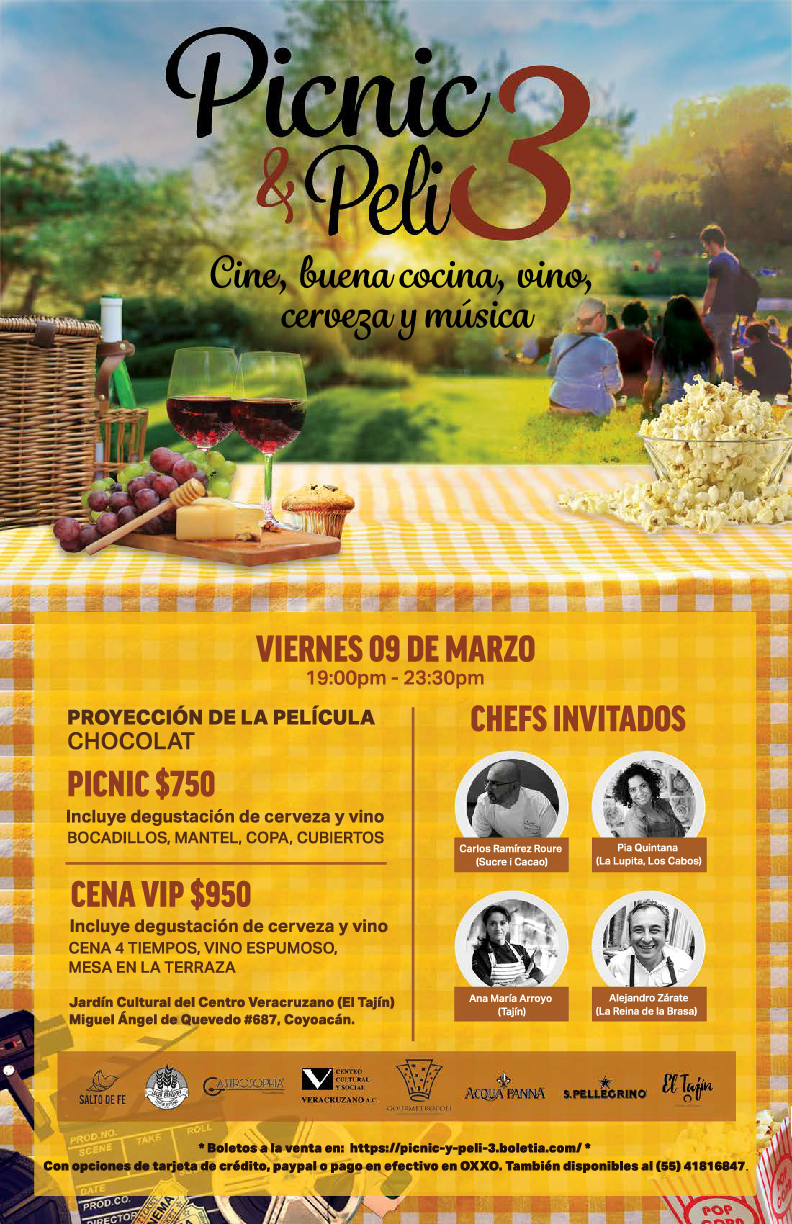 Picnic y Peli
For the third year in a row, the event Picnic y Peli will be held in Coyocan on day 9, an entertaining afternoon where you can enjoy dishes from four prestigious chefs, drink wine and beer while you watch a movie related to cuisine: Chocolat. A film about a single mother and her daughter, who open a chocolate store in a peaceful French town during Lent.
There are two ways to enjoy this experience: a picnic that includes a beer and wine tasting menu with snacks, tablecloth, glasses and silverware, or the VIP dinner that includes 4 courses with sparkling wine at a table on the terrace.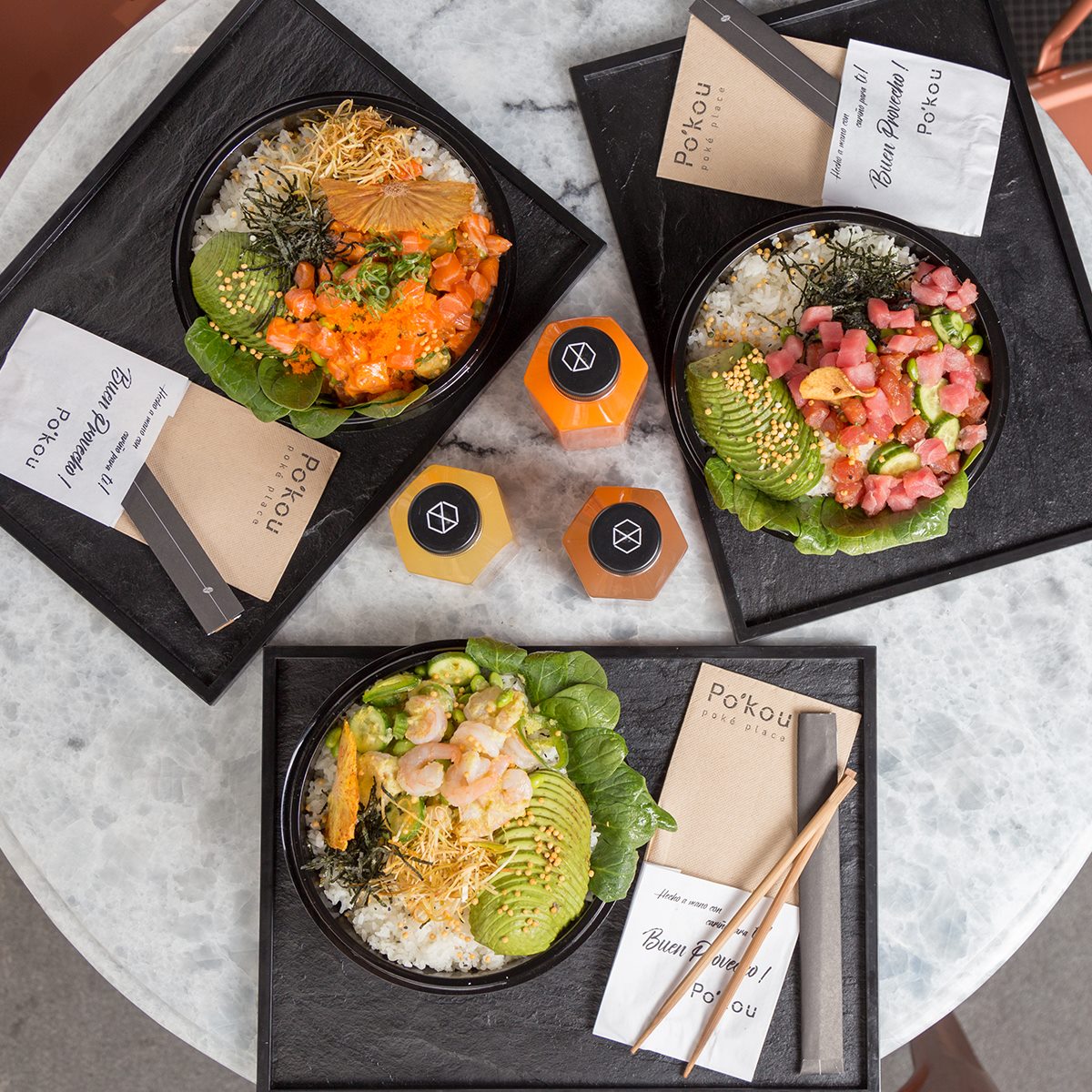 Pokou Poke Bowls
The poke bowls have become very popular in Mexico City over the last year, following the United Stated trend. This well-known Hawaiian dish consists of a bed of rice with raw fish on top and a variety of fresh ingredients, such as edamame, seaweed and chives. A complete meal, healthy and delicious!
Our favorite place where to enjoy this dish is Pokou Poke Bowls at Prado Norte. Here, guests can enjoy bowls of tuna, kanikama, salmon, brisket, shrimp or tofu and choose their favorite base among white or whole rice or green salad. Accompany your meal with their delicious iced matcha tea and, for dessert lovers, don't leave without your matcha ice cream.
Av Prado Norte 439         Tel: 52825537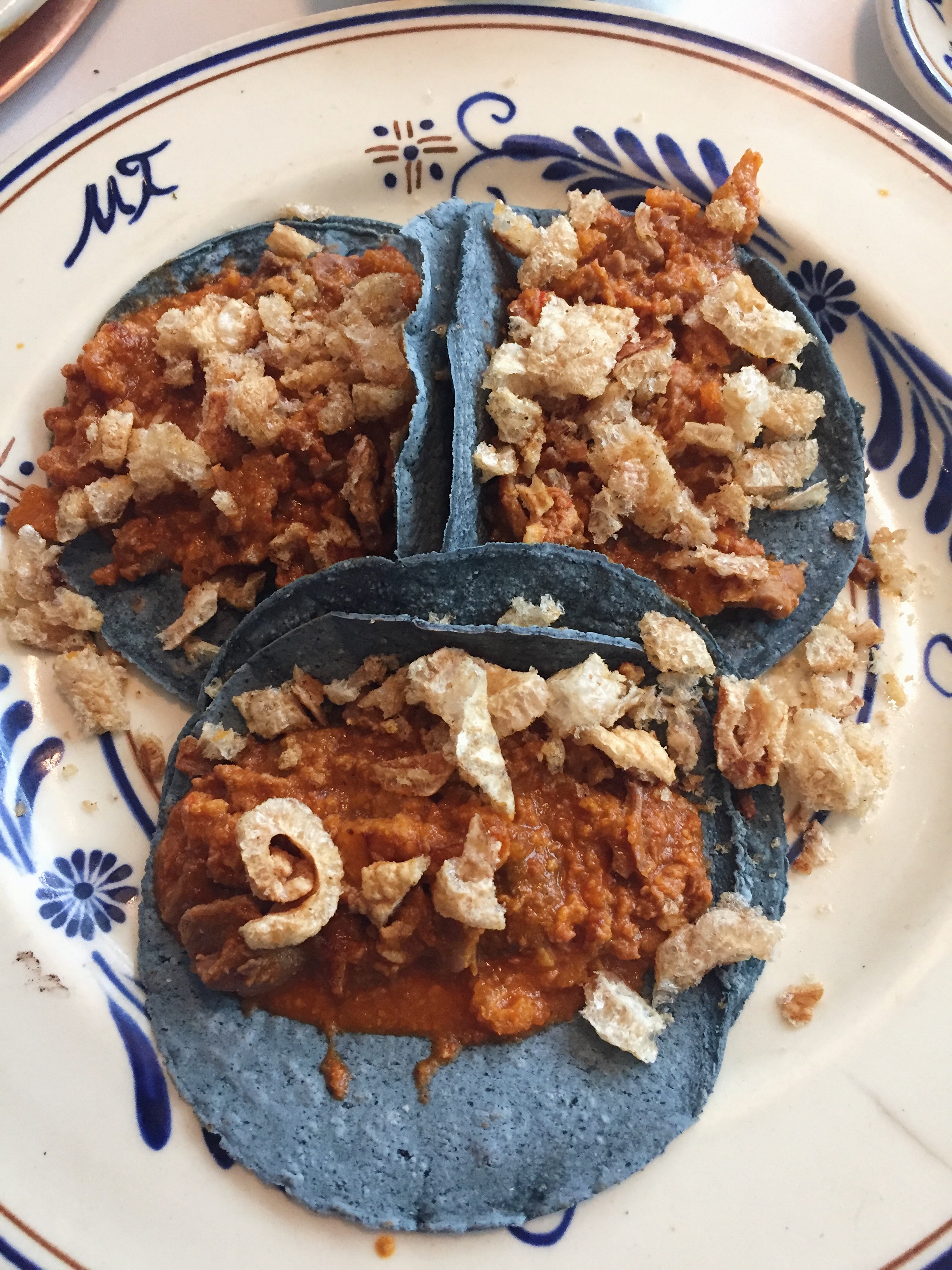 Mesón del Toreo
If you're near the area of Cuatro Caminos or Naucalpan, go have lunch at Mesón del Toreo, within the impressive Toreo Parque Central shopping mall. The restaurant that now has two locations was established in 1977 with the purpose of preserving traditional Mexican cuisine by using products that adhere to recipe traditions. If possible, request your table on the terrace in order to have a view of the shopping mall's gorgeous dome, you'll feel as if you were at a luxurious shopping mall in a different part of the world.
On the restaurant's menu you'll find all kinds of Mexican appetizers, such as quesadillas, sopes, panuchos and other delicacies. To start, we suggest you order the Villamelon tacos with beef, cecina and longaniza, sautéed in chile de arbol sauce and topped with crunchy pork rinds, or the beans soup. For the main course, the enchiladas with Poblano mole are spectacular, or the steak covered in chipotle sauce on a tortilla and covered with gratin cheese. The traditional rice pudding is a perfect way to end your meal.
http://www.mesondeltoreo.com/
Centro Comercial Parque Toreo, Boulevard Manuel Ávila Camacho 5 2ndo piso    Tel: 55801410