7 Trendy Restaurants You Should Try in Mexico City
In a city as large and diverse as Mexico City, new restaurants open their doors practically every week, offering new food proposals, ranging from sophisticated to the extremely casual.This is why we have created a list of seven recently inaugurated restaurants worth visiting on your next night out. We recommend a variety of options ranging through the entire flavor and budget spectrum.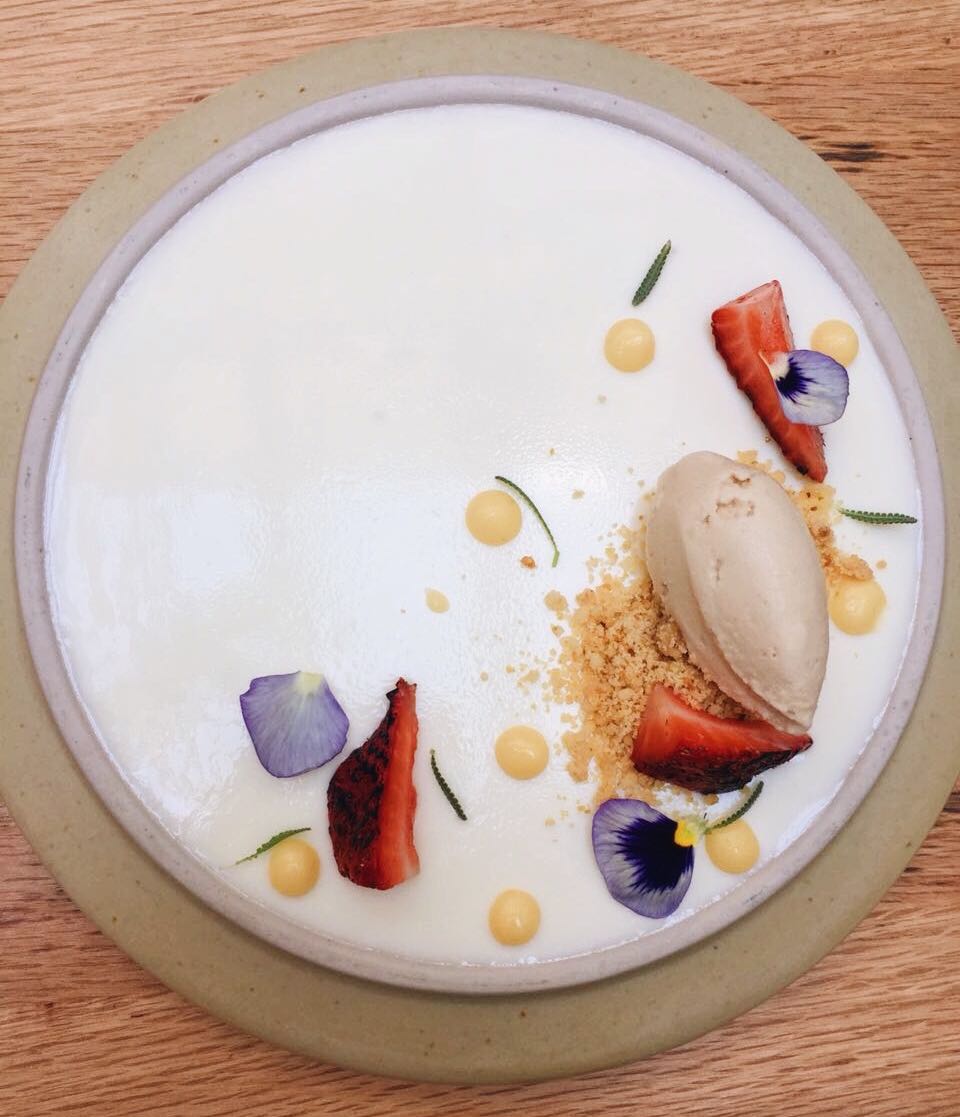 Mia Domenicca
Mia Domenicca is the dream come true of Diego Patrón, who worked for a couple of years at Walther group before opening his own project. Located in the heart of the Roma neighborhood within a mansion from the 20's, this restaurant offers seasonal foods inspired by the Mediterranean. Chef Lucho Martínez Burelo, who worked at Quintonil, selects the freshest and most sustainable products to highlight the ingredients of each dish. We suggest ordering the smoked burrata, French string beans, ricotta ravioli, roasted lamb, and the lavender panna cotta as a great way to conclude your meal.
Address: Durango #279      Phone: 9130 8456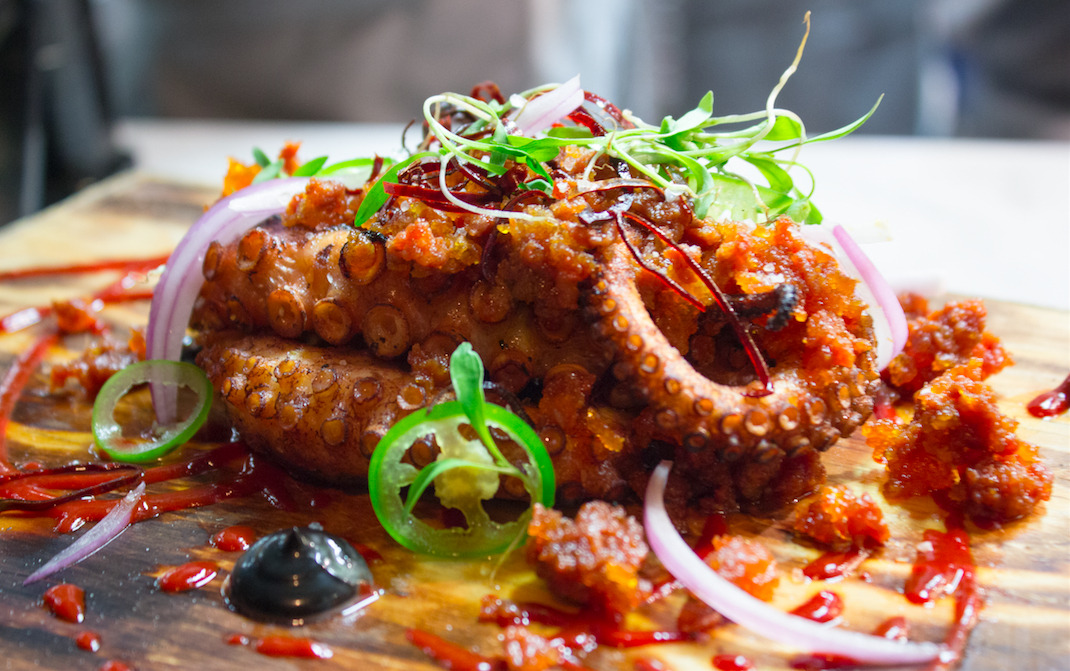 Bowie
Bowie is an innovative restaurant in the Roma neighborhood by Chef Rodrigo Carrasco, known for his delicious hamburgers at Kitchen 6. Smoke is the essential ingredient in every dish from this cuisine. Yes, you read that right! They seek to use it as an ingredient, rather than as a mere cooking method. The concept was born in 2012 during a Christmas dinner, when the chef used fire from the chimney to create and cook, capturing the flavor of firewood and charcoal embers. The dishes you shouldn't miss include beet carpaccio, torero octopus, and roasted corn. Pair these unique dishes with their delicious gin and tonics. 
Address: Córdoba #113      Phone: 5264 – 2622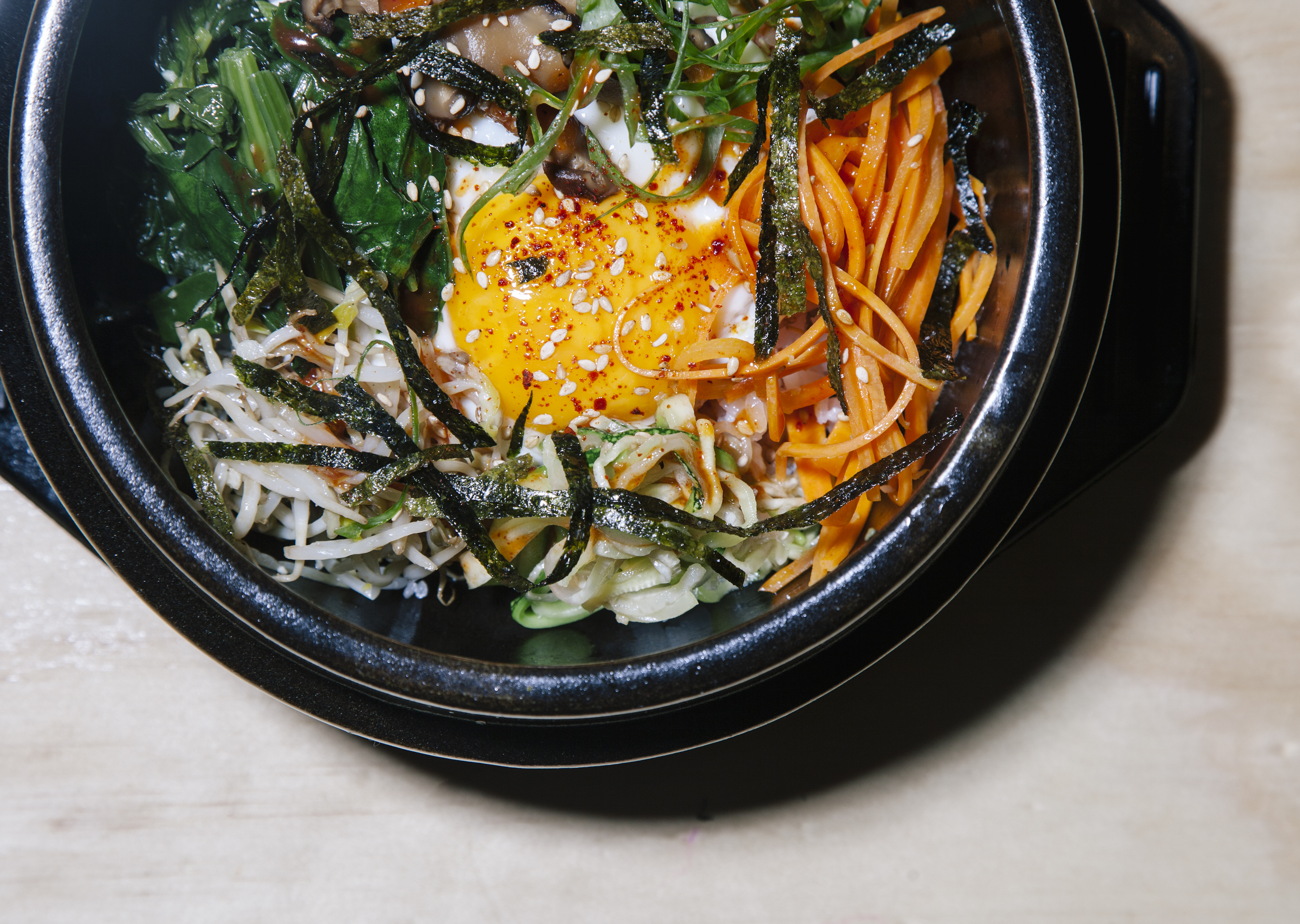 Fat Boy Moves
The concept of Korean comfort food has arrived in Mexico on Tamaulipas street and you'll love it: Fat Boy Moves. A super casual and tiny place, with no more than five tables, worth visiting as you'll surely have a tasty meal. This is the dream come true of the peculiar couple who met in New York. Marifer is Mexican, while Allen, her husband, is from Seoul, South Korea, but moved to the United States when he was very young. After working for a series of renowned restaurants in Manhattan, they decided to move to Mexico City to open their own project and make the capital's residents fall in love with their delicious dishes. Don't forget to try the cauliflower, bibimbap, and noodles with beef shank. Don't leave before ordering dessert! The honey butter chips, honey potatoes, and milk ice cream are insanely great!
Address: Tamaulipas #147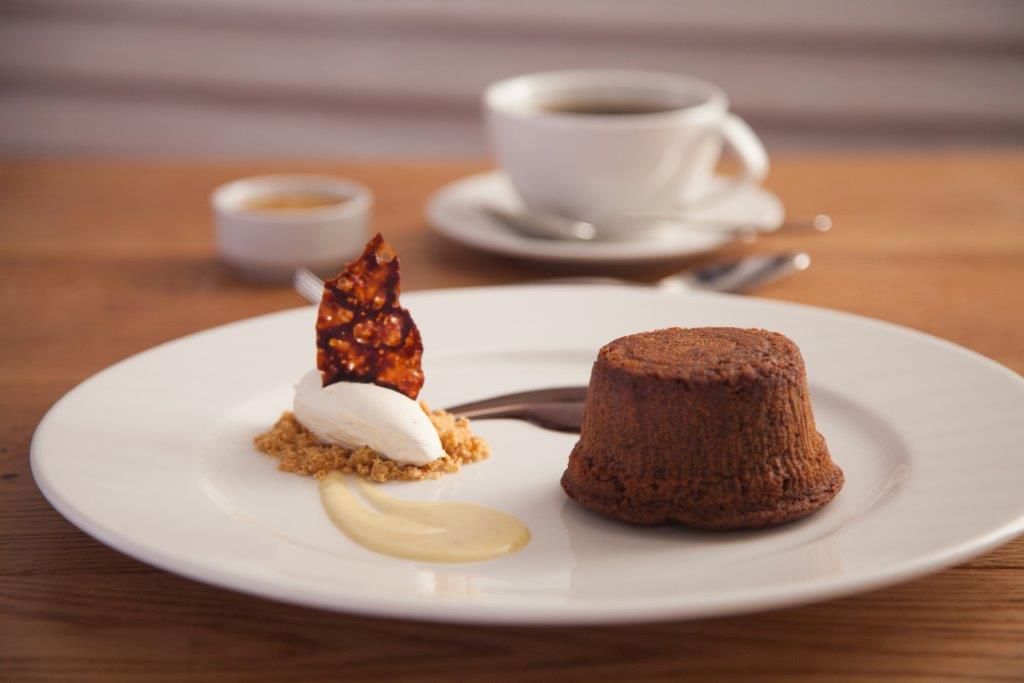 Almara
In the heart of the Juarez neighborhood, one block from Paseo de la Reforma, you'll find Almara. A new proposal that impresses even the most demanding guests, it offers Mediterranean recipes with a Mexican touch. As head of the restaurant, Guy Santoro, renowned French chef, enhances flavors by using the best products and techniques. Almara is the perfect restaurant to impress your customers or pamper yourself if you work in the area. Our favorite dishes include tuna tartar, mushroom risotto, fanned-out beef in wine sauce, and duck with mole. For something sweet to conclude the meal, we suggest the chocolate fondant, and the white chocolate and red fruits dome.
Address: Varsovia esq. Hamburgo, Colonia Juárez      Phone: 5230-1766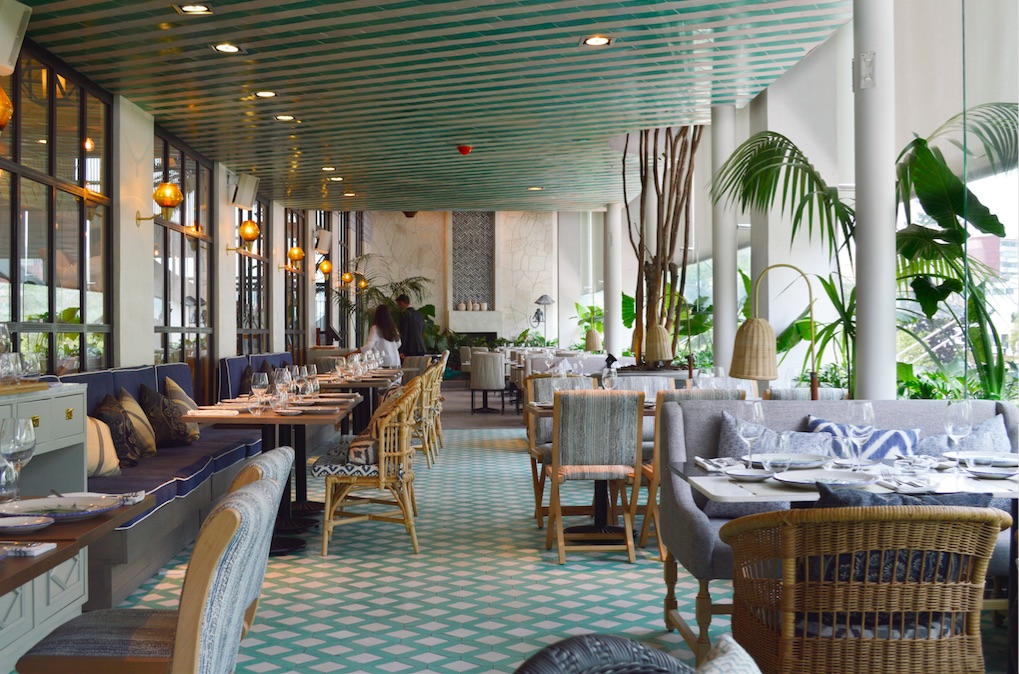 Aitana
The new restaurant by chef Alberto Ituarte in Lomas de Chapultepec offers Mediterranean food by using the best ingredients and cooking techniques. Located within Torre Virreyes, one of the city's most renowned office buildings, Aitana is a sophisticated place where you'll find everyone, from politicians and senior executives to socialites. COUSI Interiorismo was in charge of the spectacular interior design, achieving a refined and modern ambiance by playing with multiple colors and materials, including velvet and wood. Some of my favorite dishes include creamy cheese-filled guavas, grilled watermelon, grilled salmon with lentil cous cous, and a glass of red fruits for dessert.
Address: Torre Virreyes, Calle Pedregal #24      Phone: 5540-3193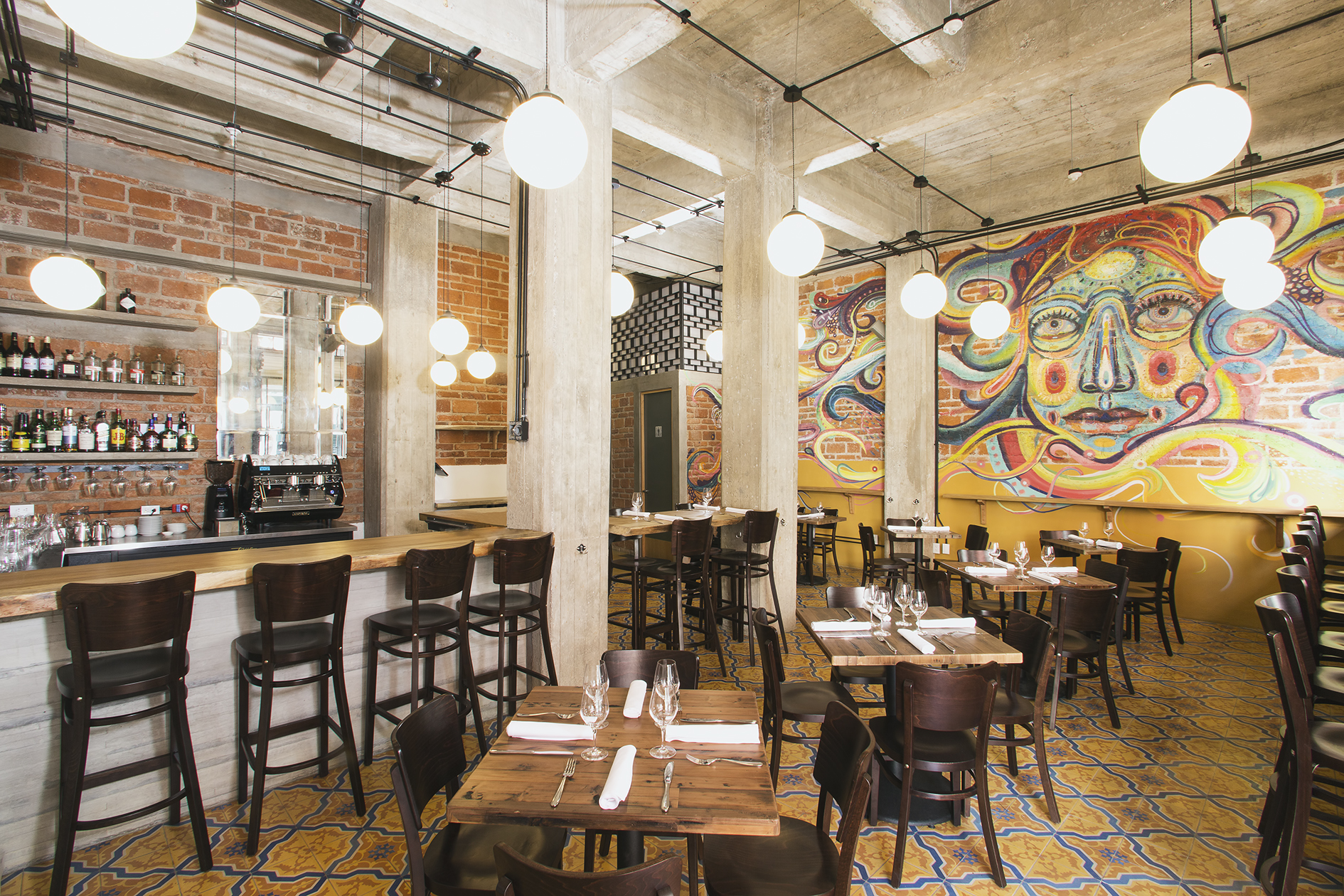 Amaya
Amaya, the new project by Jair Tellez, operates under the slogan: tasty foods, rare wines. This restaurant is sort of a wine bar, offering the highest-quality ingredients. When you step into the restaurant, the first thing to grab your attention will be the graffiti by artist Jorge Tellaeche, where a woman's face is painted on the brick wall of the front diner. To start, order a naked wine (wines with minimum intervention). The menu varies according to season, but some of my favorite dishes include fish tostadas, crab, and lamb with mushrooms. Don't miss the hazelnut and chocolate sauce profiterole for dessert.
Address: Calle Gral. Prim 95, Colonia Juárez      Phone: 5592 5571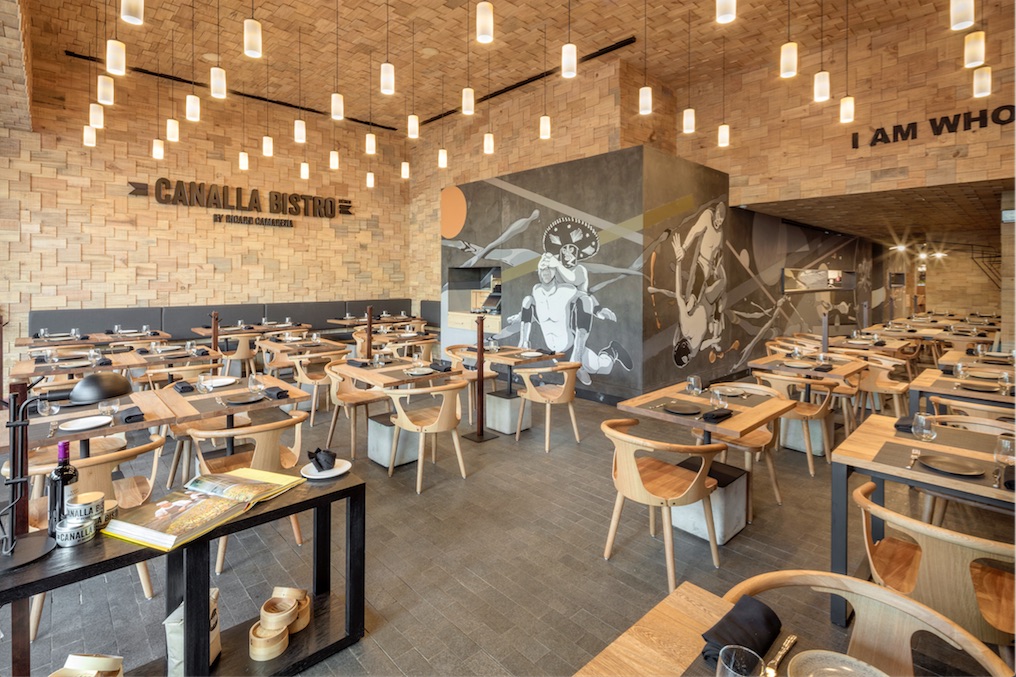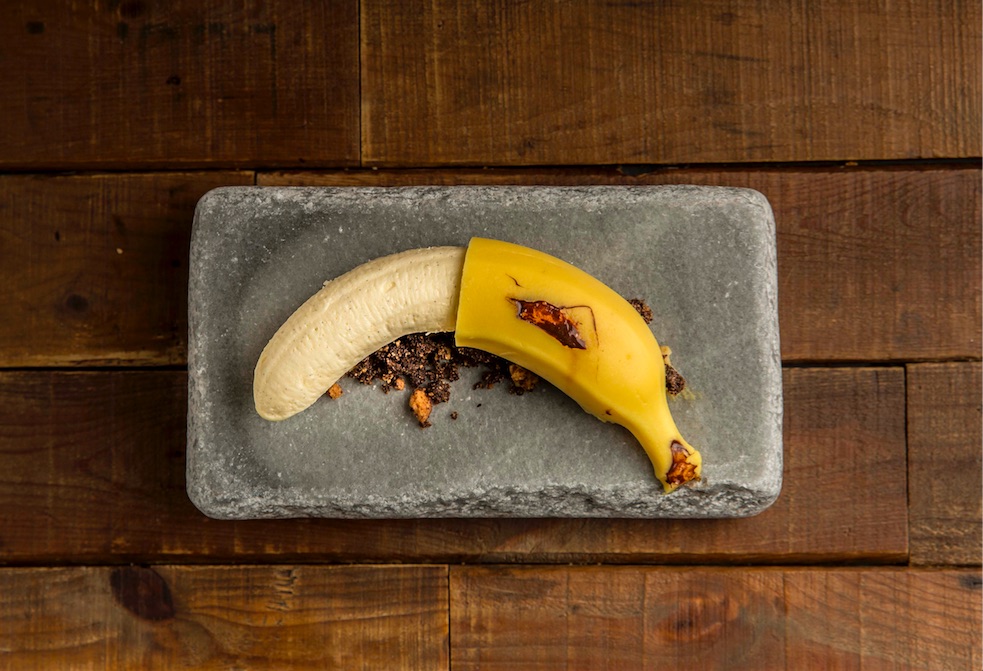 Canalla Bistro
Canalla Bistro is the first Mexican restaurant of renowned Chef Ricard Camarena from Valencia. Located within the new Miyana shopping enter, the site's interior design includes walls covered with sheets of wood, in contrast with the black stone walls decorated with lucha libre illustrations. The restaurant invites its guests to go on a world tour via different flavors and an eclectic menu. Its signature dishes include the Pekin duck nigiri sandwich, the crab-stuffed mozzarella, the bonito and avocado cannelloni, and the okonomiyaki pizza.  Don't leave before trying their spectacular desserts, both the wafer filled with Ferrero Rocher ice cream, and 'Oro parece… Plátano es', are truly delightful!
Address: Av Ejército Nacional # 769     Phone: 5325-7601