Our 9 Favorite Desserts in 2016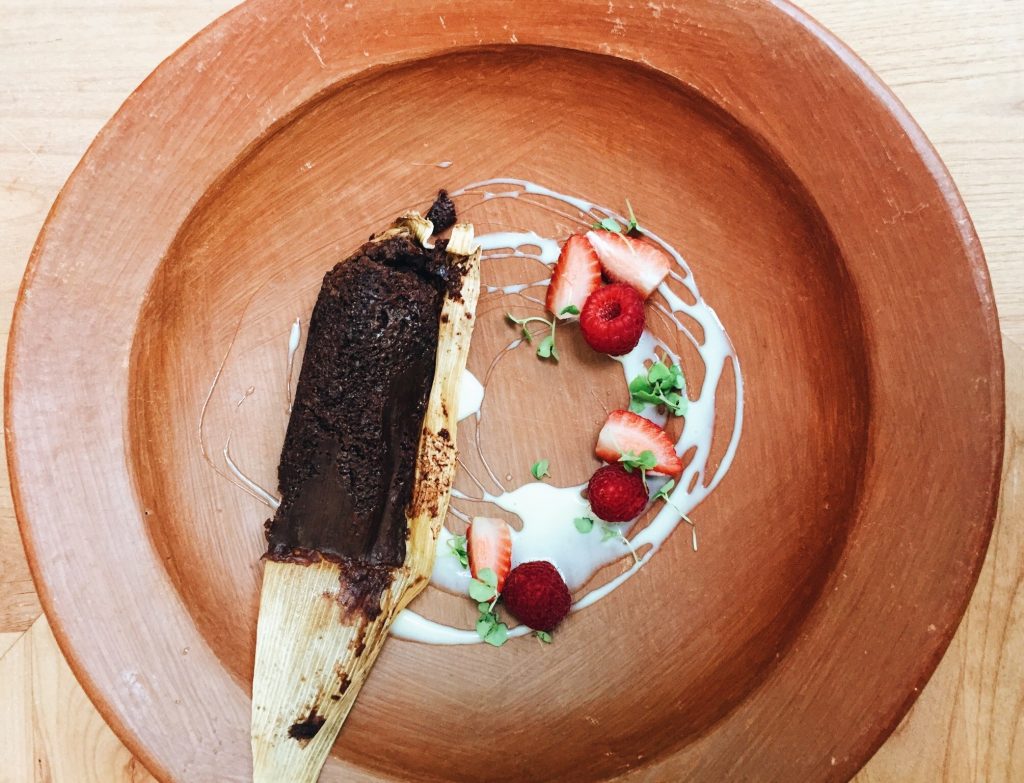 2016 was the year Michelleonbell visited more than 50 restaurants, more than 100 new dishes, and countless desserts. After having dined so frequently at restaurants, we decided to gather a list of our favorite desserts of the year, those that are unique and different from the desserts you surely know by now. Honestly, we all have a sweet tooth, and who doesn't love to finish their meal with a great dessert?
Here are our favorites for you to try: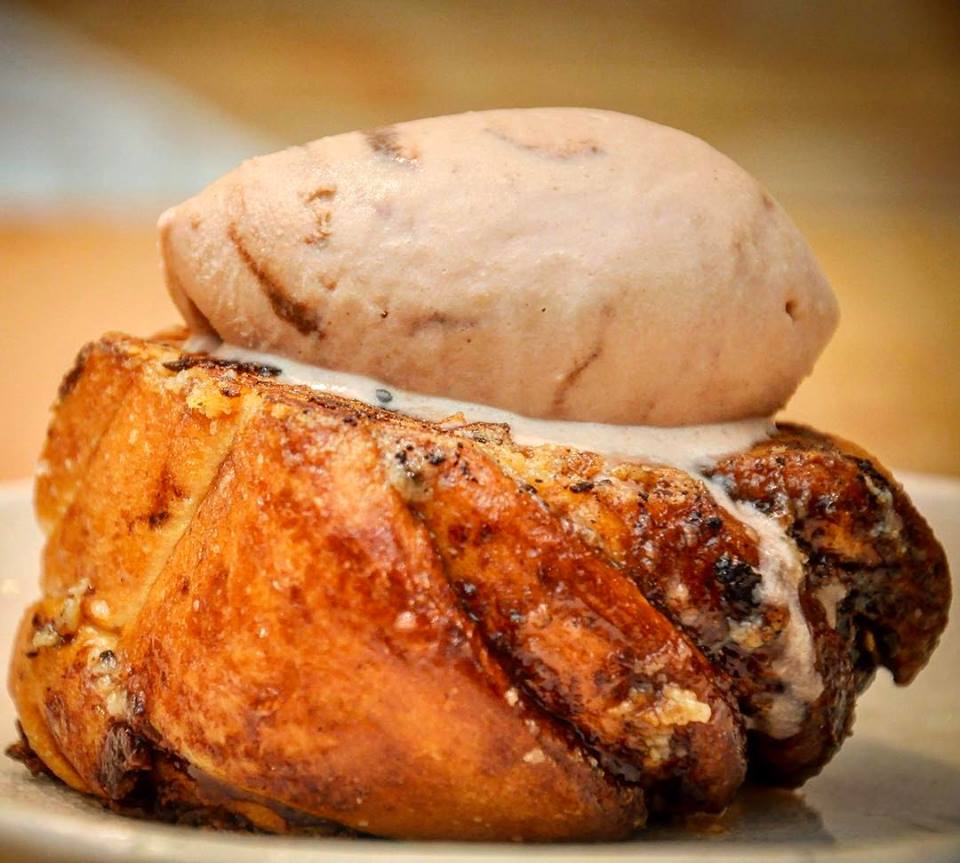 Babka at Merkavá
Merkavá, the new opening of renowned chef Daniel Ovadia, offers Jerusalem cuisine, and is the first hummusiya (a place that serves hummus) in the city. An explosion of new flavors awaits you when you try the variety of dishes that propose opening new routes for the palates of the capital's residents. In addition to their delicious dishes, you'll love their desserts, especially the Chocolate Babka French Toast with chocolate ice cream. Have it with a cup of Turkish coffee prepared at your table.
Avenida Amsterdam 53, Condesa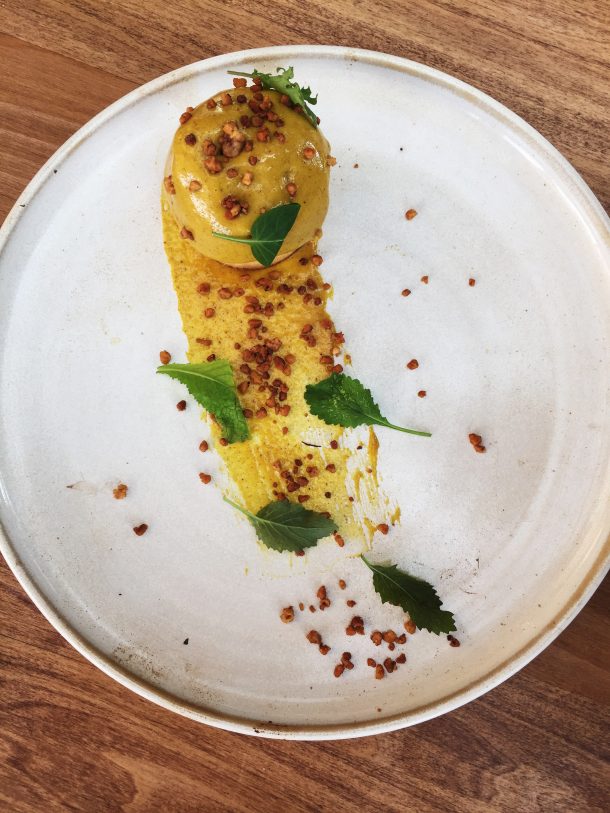 Jelly Paste Dessert at Palmares Azotea
Enjoy a meal and some drinks with friends on this incredible terrace, located only one block away from the Cibeles Fountain. For dessert, don't miss the manchego cheese fondant with guava jelly paste, this version is very different from the jelly paste we know!
Durango 216, Cuauhtemoc, Roma Norte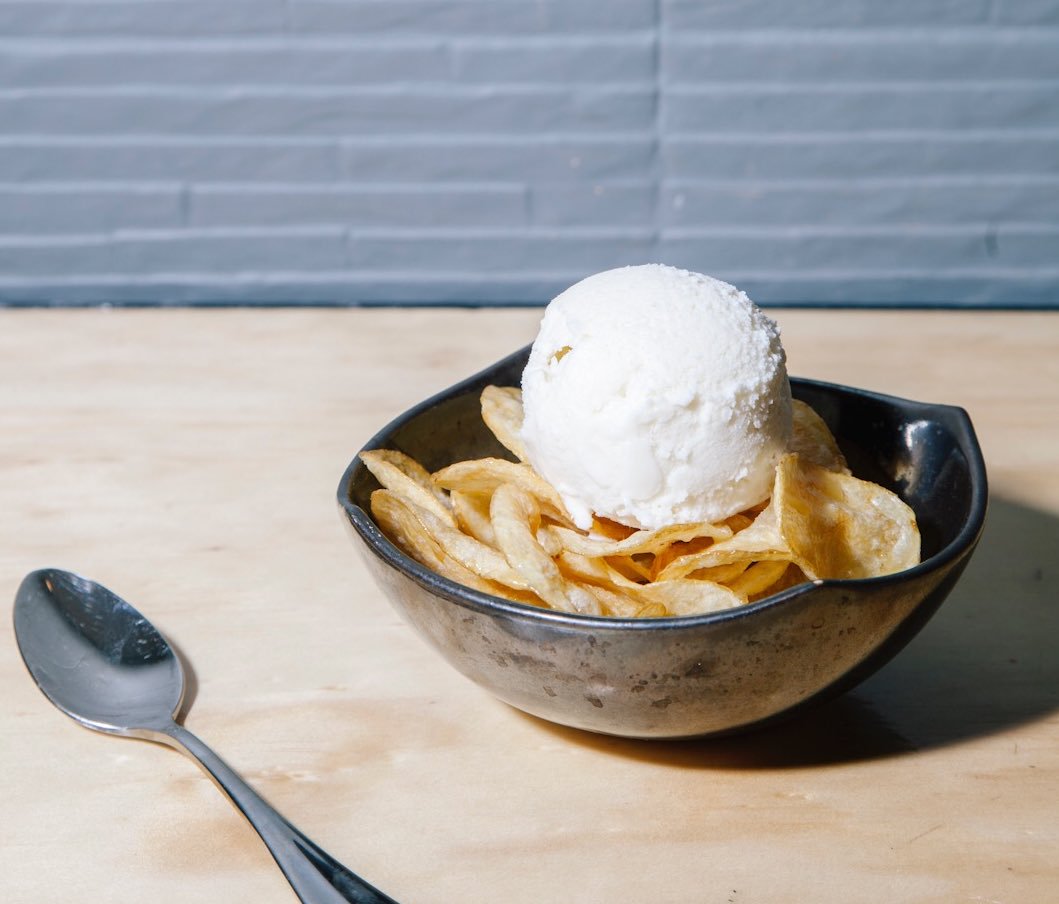 Honey Butter Chips at Fat Boy Moves
Fat Boy Moves, a very homely and small space, has become a favorite spot where to enjoy Korean comfort food in the Condesa neighborhood. It is well worth visiting to enjoy innovative dishes, such as their flagship dessert, honey butter chips: potato chips with honey and ice cream. Wonderfully insane!
Tamaulipas 147, Condesa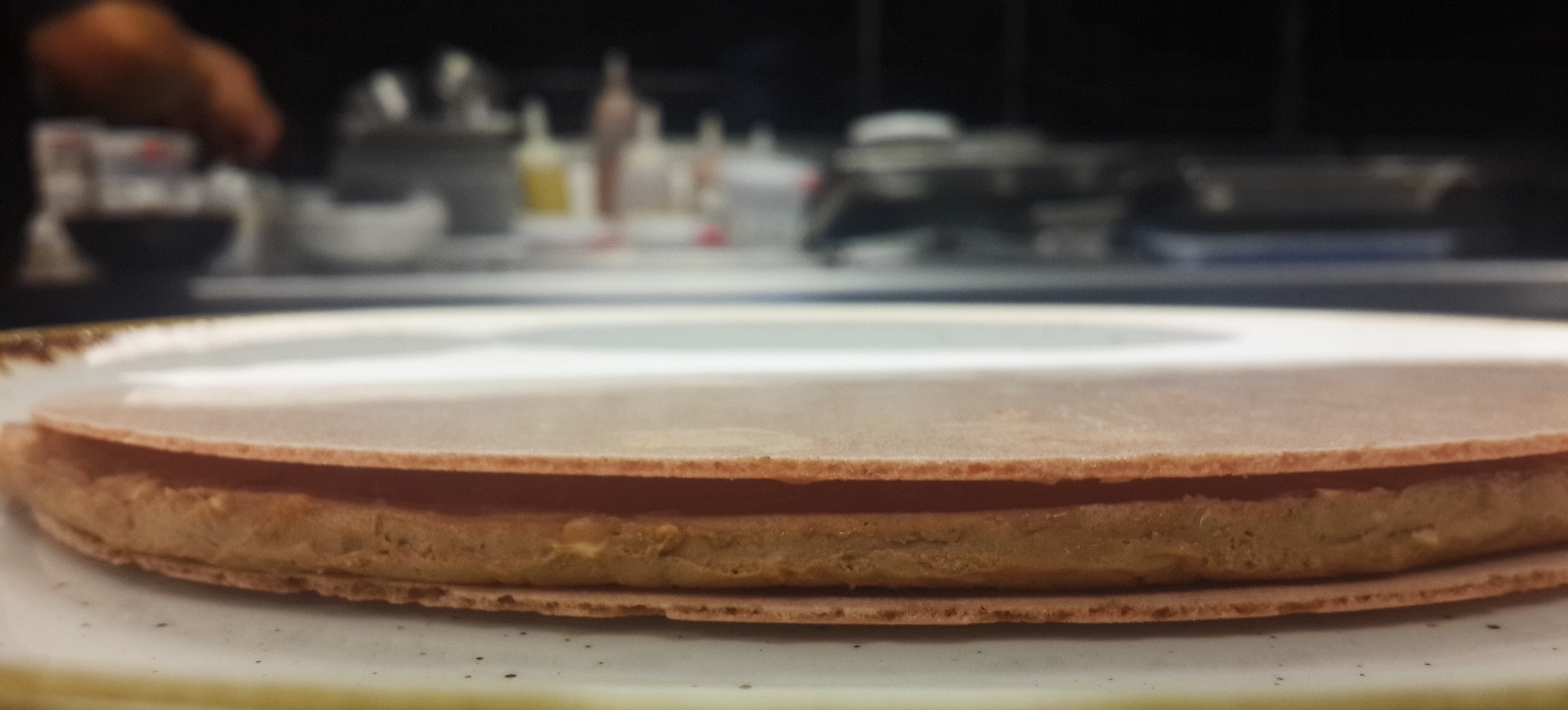 Ferrero Roche Wafer at Canalla Bistro
Canalla Bistro is a restaurant that invites its guests to take a tour around the world via a variety of flavors: Asian, South American, New Yorker, and Mediterranean. Their delicious desserts are served in a fun and original manner. Don't leave without having tried the Ferrero Rocher wafer filled with Ferrero Rocher ice cream, it's so good you'll surely order a second one!
Prol. Moliere 37, Granada inside Miyana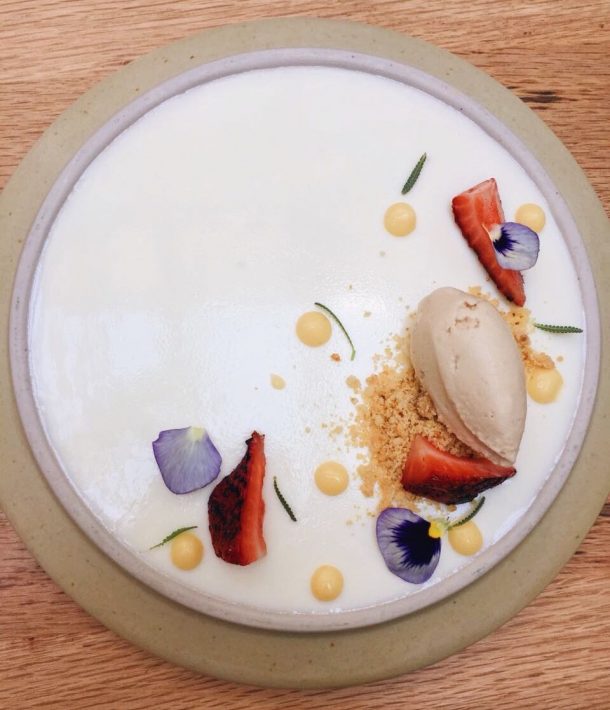 Panacotta Mia Domenicca
Mia Domenicca is quickly becoming an excellent fine dining option in the Roma neighborhood, as it offers an interesting proposal of seasonal dishes inspired on the Mediterranean. One of their most talked about dishes is their lavender panacotta with earl grey tea and burnt strawberries. This interesting version of panacotta is served on an upside-down plate, providing its perfectly round form.
Calle de Durango 279, Roma Norte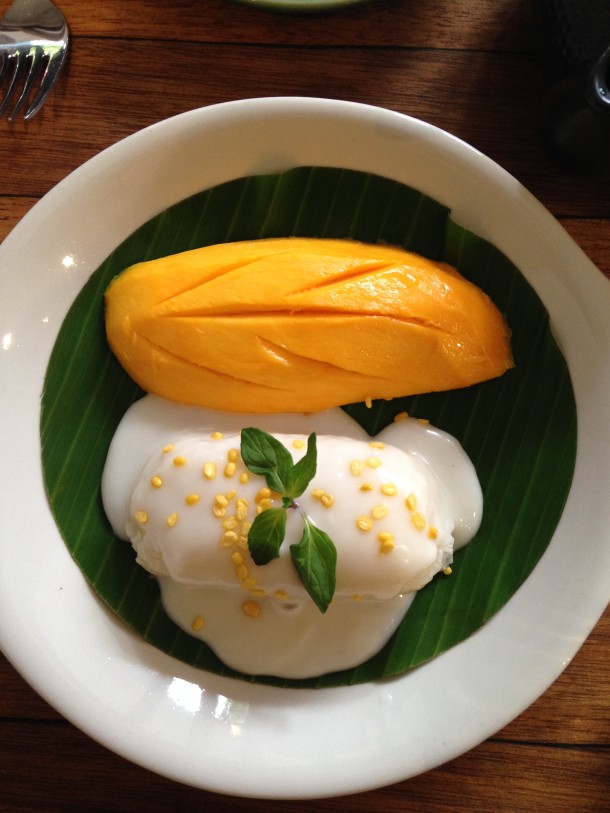 Mango Sticky Rice Galanga
For Thai food lovers, Galanga Thai Kichen has become a must in CDMX. So much so, that in order to eat here on the weekends, you must exercise plenty of patience before securing a table at this highly coveted restaurant. If you manage to get in, don't miss the mango sticky rice, consisting of sweet rice topped with coconut milk and garnished with fresh mango. I'm not kidding when I say I still dream of this dish! It's as good as the originals served in Thailand!
Guanajuato 202, Roma Norte
Pennyroyal Ice Cream at Pasillo de Humo
Although it only recently opened, Pasillo de Humo, a Oaxaca cuisine restaurant in the Condesa neighborhood, has become a favorite of the capital. Using regional ingredients from that state, chef Alam Méndez concocts extraordinary creations in every dish. For dessert, I highly suggest the pennyroyal ice cream, a fascinating flavor known by only a few! Pennyroyal, or poleo, is a herb from Oaxaca, known as "the drunkard's herb", as it is known to ease the discomfort of a hangover. Its flavor resembles vanilla, with a different aftertaste.
Avenida Nuevo León 107, Condesa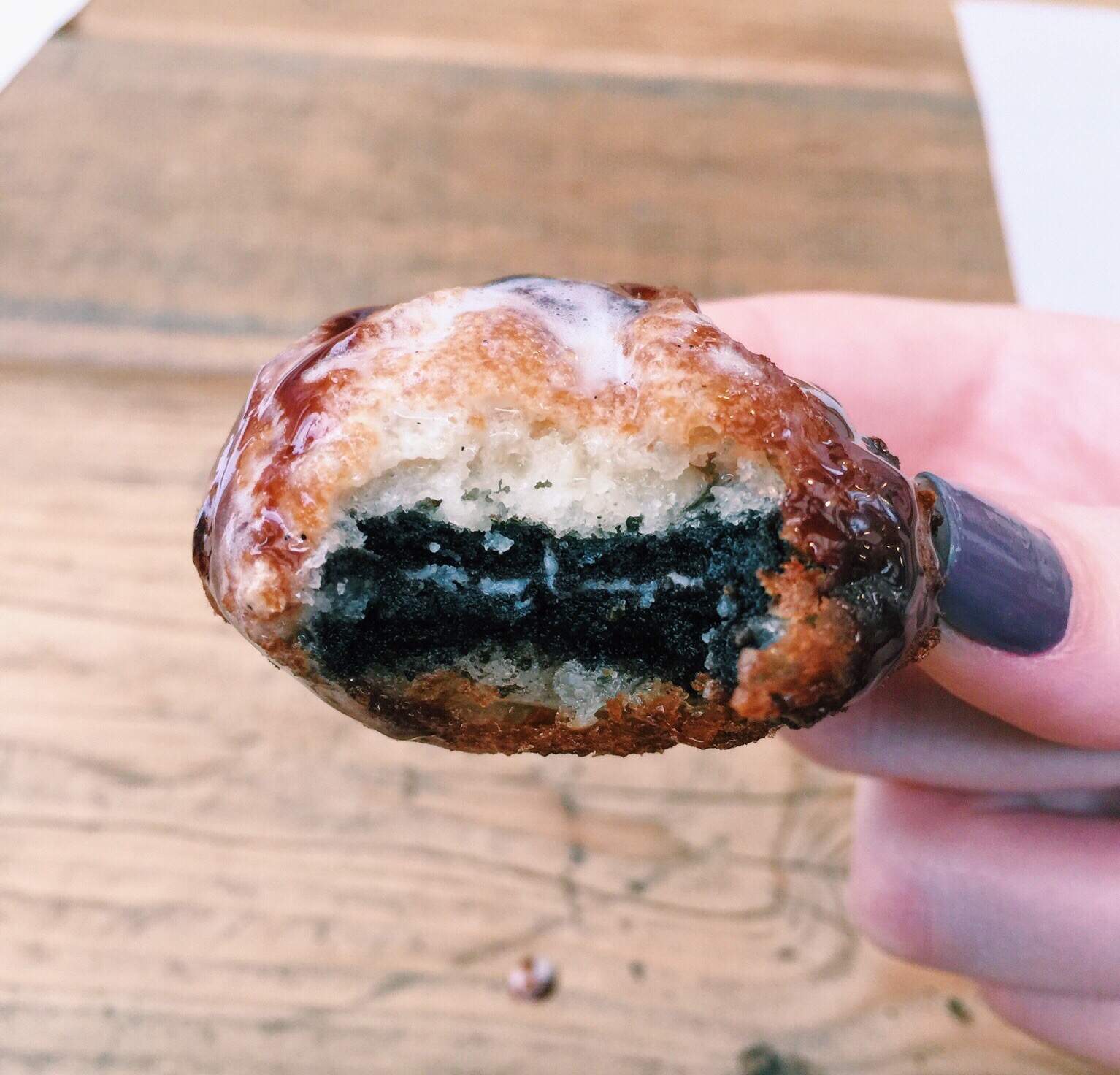 Fried Oreos at Porco Rosso
We all know Porco Rosso is a great place to eat a delicious BBQ in CDMX. We can't decide what is tastier, the ribs, pulled pork sandwiches, or brisket. But don't forget to leave some space at the end because desserts are as spectacular as the main course. Our favorite is Fried Oreos with vanilla ice cream, a worthwhile binge!
You'll find their branch stores in Roma, Coyoacán, Condesa, Miyana, Polanco, and Cuauhtémoc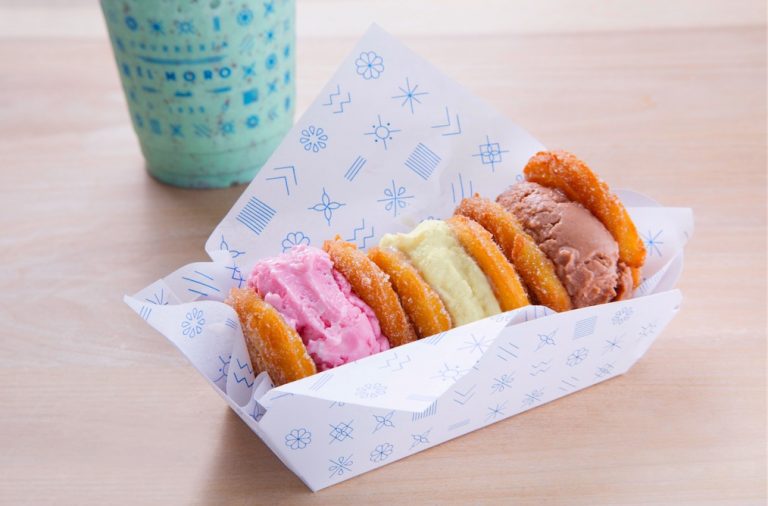 Ice Cream Consuelos at El Moro
This churro shop has been satisfying the palates in the capital for 80 years. Throughout time, it has been expanding its dessert menu, and their new consuelos are a must when you're there. This mini round churro sandwich is filled with chocolate, vanilla, strawberry or Oreo ice cream, a true delight!
You'll find their branch stores Downtown, Mercado Roma, Cuauhtémoc, Polanco, and Roma Norte