Pasillo de Humo: A Paradise for Oaxacan Food Lovers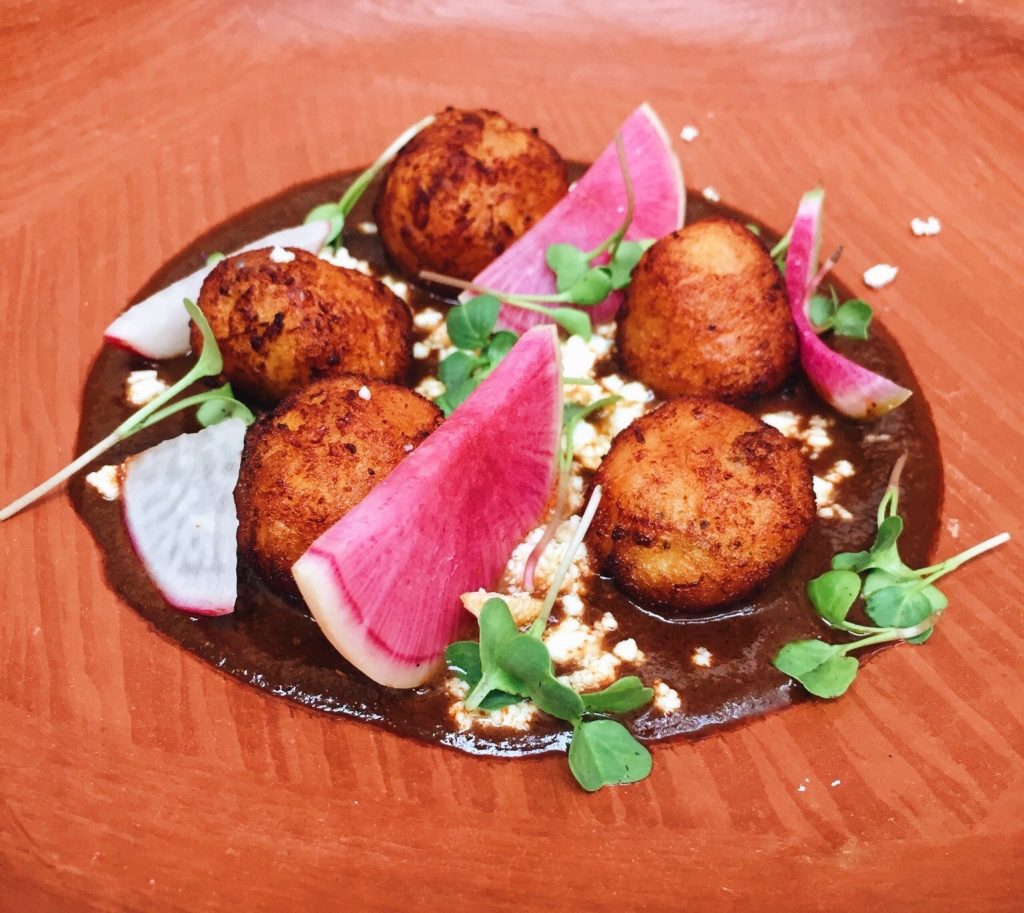 Mexican cuisine greatly varies per region; in the Gulf and Pacific coasts, the specialties are usually fish and seafood, such as aguachiles, ceviches and cocktails, or fish 'a la talla'. In Puebla, for example, moles standout, while cochinita pibil is highly regarded in Yucatan.
One of the states with highest culinary diversity is Oaxaca, where some of the most emblematic dishes and ingredients include the traditional tlayudas, the most succulent moles, touches of hoja santa, lots of chapulines, and plenty of Oaxaca chocolate.
As we mentioned in past articles, we have witnessed a boom of new Oaxaca restaurants in Mexico City. So much so that a restaurant group, creators of Bonito and Fonda Fina, among others, opened Pasillo del Humo a few weeks ago, within the new Parian Condesa food market, at the core of Condesa neighborhood. This new gastronomy site was originally a traditional market a few decades ago; then remodeled by architect Paul Curuchet Pi-Suñer to recover its original flair.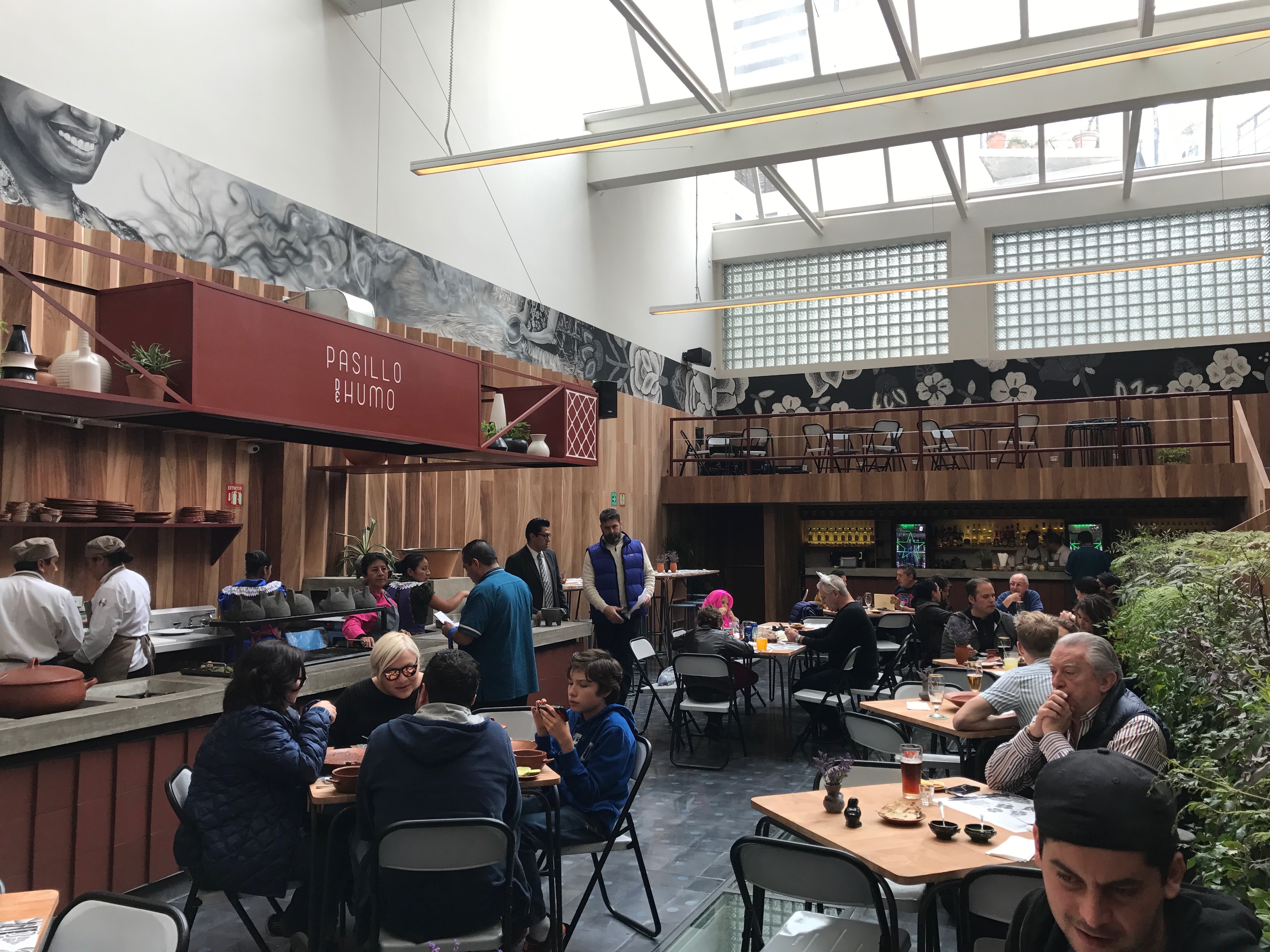 On the second floor of Parián Condesa you'll find Pasillo de Humo, a paradise for fans of Oaxaca's food, and a new option to delight with this cuisine. At the head of this new place are chefs Celia Florán and her son Alam Méndez, from the renowned Quince Letras restaurant in Oaxaca, who are venturing for the first time into the capital with a proposal where smoke takes center stage.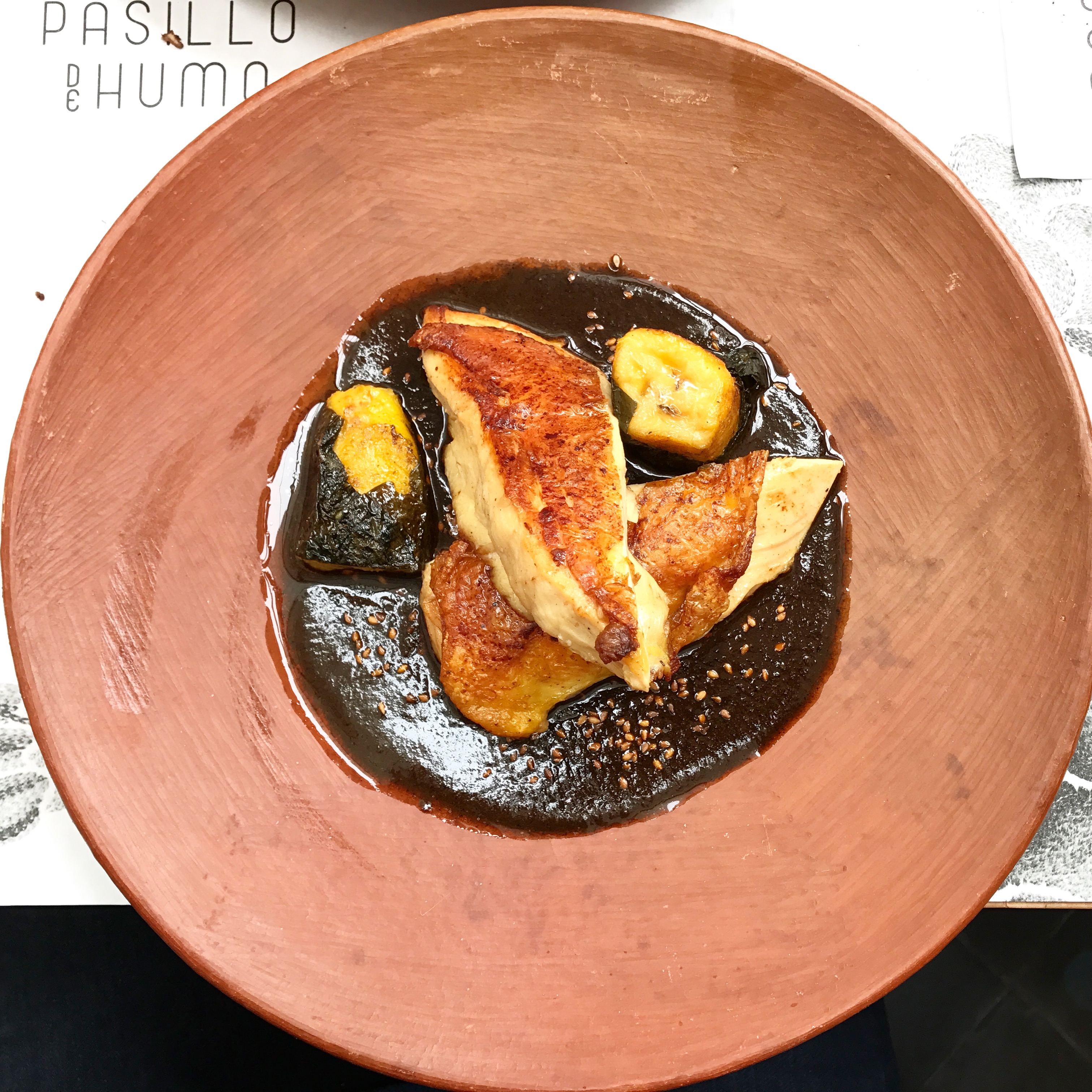 Celia offers the best of Oaxaca's gastronomy, sharing recipes from her mother and grandmother. While Alam shares his vast experience as a chef around the world, which includes having practiced at Can Fabes (two Michelin stars) and Arzak restaurants, and having worked as production chief for the Hija de Sánchez taco restaurant in Copenhagen.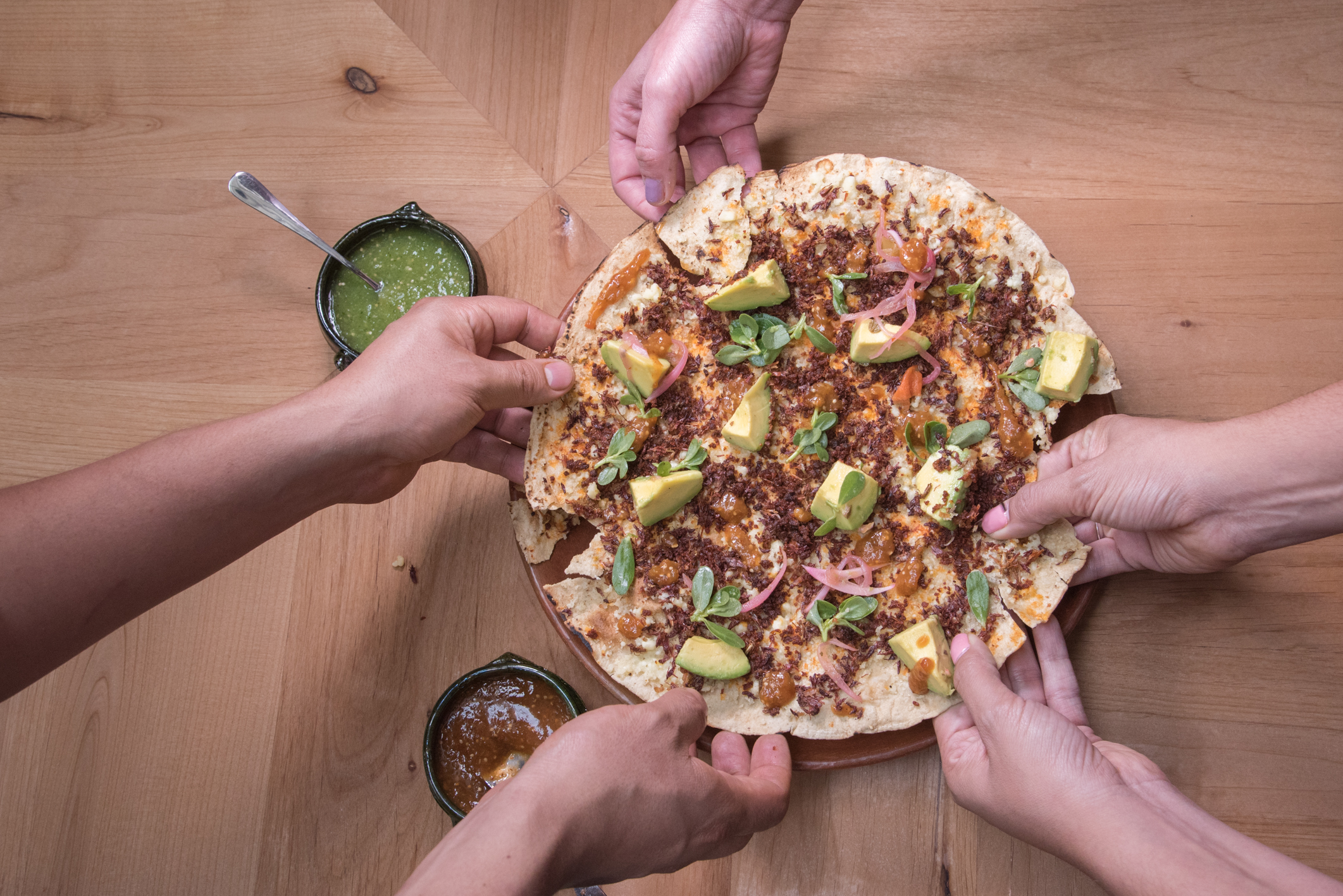 On the menu you will find a contemporary reflection of this state's cuisine, with ingredients brought fresh from Oaxaca to represent the culinary wealth of those lands. It is worth noting that they employ cooks from Oaxaca to prepare dishes on the griddle. It is worth getting a close look at how they work with corn and prepare the tlayudas.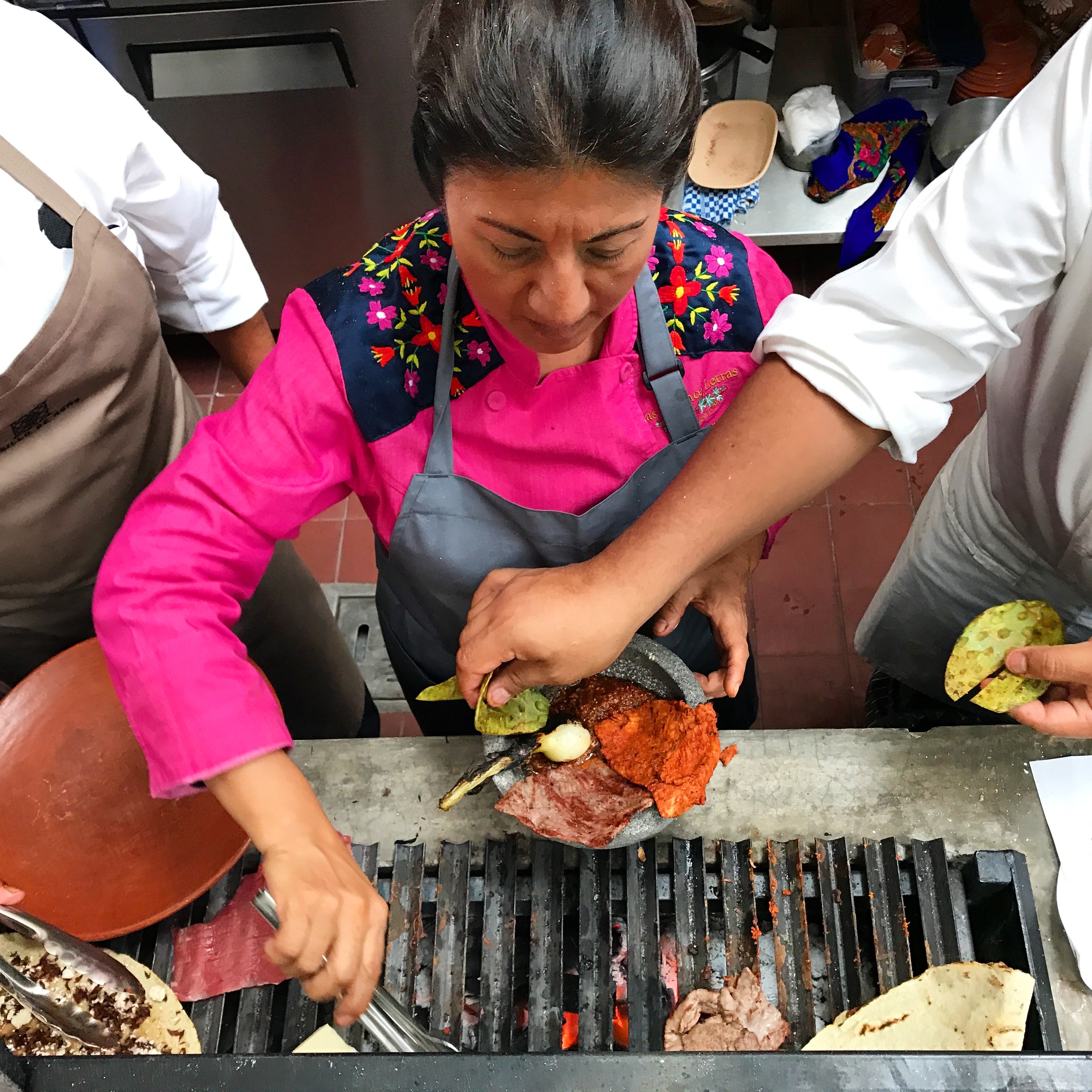 The menu is divided into sections, with a vast variety of entrees, soups and salads. I suggest starting with molotes istmeños, my favorite dish at this site, and the plantain croquettes filled with istmeño cheese in red mole. If you visit Pasillo de Humo on a cold day, don't miss the milpa soup, a green broth with corn kernels, tortilla chips and cheese, or the Oaxaca soup with santanero beans, hierba de conejo, fresh cheese, tortilla and fried chile pasilla mixe. For the main course, don't miss the fried octopus in huachimole with baked potatoes and huaje seeds; or the traditional tlayuda, whether by itself or with Cecina or chorizo and chapulines.
Deserts here are wonderful and very authentic, the metate chocolate tamal with pink cacao sauce, strawberries and raspberries has the ideal intense flavor for chocolate lovers. If you're not a great fan of chocolate, try their ice cream in exotic flavors. I tried the poleo ice cream, a herb from Oaxaca known as "hierba del borracho" for easing the discomfort of a hangover. It tastes like vanilla ice cream with a different flavor at the end. If you wish to venture even further, try the beet, orange and mezcal ice cream!
Besides lunch, Pasillo de Humo also offers daily breakfasts where one can enjoy dishes like chilaquiles with yellow mole, chorizo enfrijoladas and tamales. It is important to note that the restaurant will not open for dinner since this space will be used for diverse events such as; stand-ups, movies, exhibits among other things. We will be sharing the schedule of events shortly.
Despite its recent opening, Pasillo de Humo is becoming a must for Oaxacan food since my first visit!