Ricard Camarena arrives to Mexico with Canalla Bistro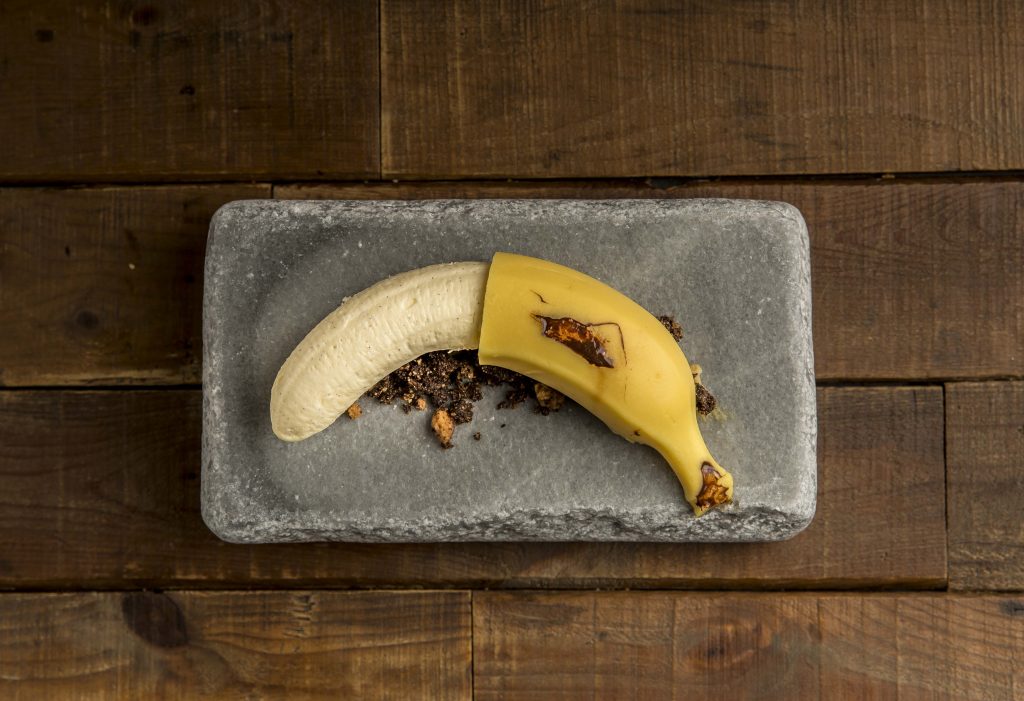 A Spanish chef, who has attained three Michelin stars, opens his first restaurant in Mexico City. This is the culinary expansion of Grupo Presidente, now hand in hand with the renowned Valencian chef, Ricard Camarena, who together inaugurate Canalla Bistro within the new Miyana shopping mall. For those of you asking where is that, Miyana is found next to Plaza Antara.
Chef Camarena, born in Valencia where he studied tourism, rose to fame after being awarded as the "Best Kitchen Manager" by the Academy of Gastronomy in Valencia in 2007, the same year his Arrop restaurant received a Michelin star. Afterwards, with much more gastronomic experience, he opened the Ricard Camarena Restaurant that has one Michelin star and three Soles Repsol (distinctions to the best restaurants in Spain and Portugal). In addition to this restaurant, he has three other projects, also in Valencia. Each of his restaurants complement each other.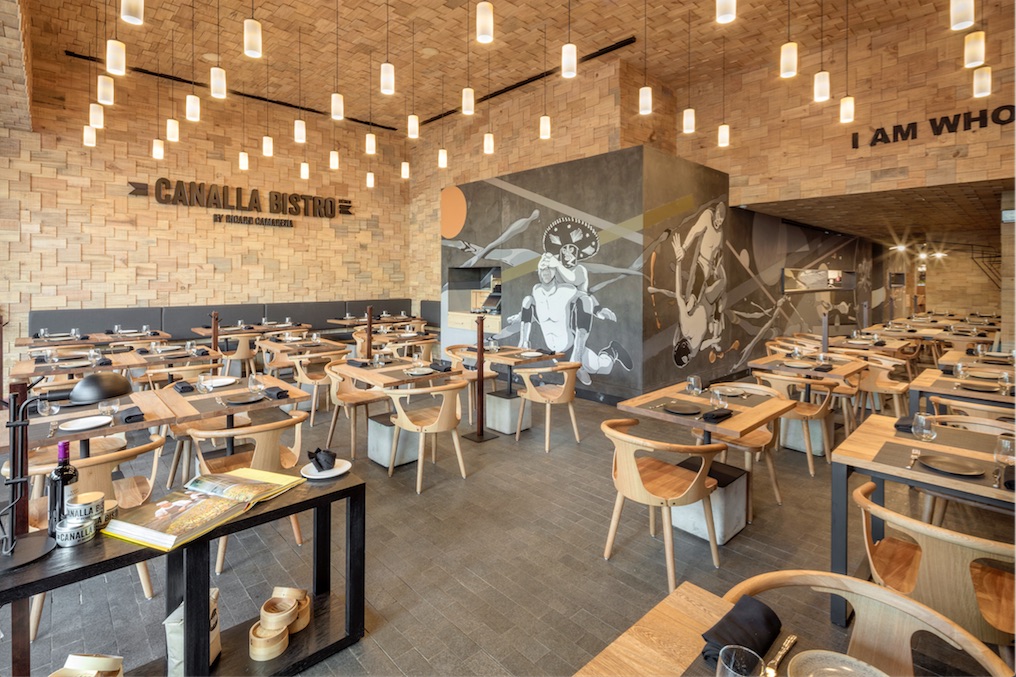 Ricard Camarena decided to venture across the Atlantic, bringing a casual concept with plenty of personality: Canalla Bistro. It is worth noting this is the first of many restaurants they wish to open in Mexico City on the following years, headed by César Tovar, who has worked with chef Camarena since 2009. Canalla Bistro invites its guests to take a tour around the world through a variety of flavors: Asian, South American, New Yorkers and Mediterranean; many of their dishes are intended to be shared and are served in fun and original ways.
I love the interior design of the place, where you'll find walls covered in wood sheets in contrast with black stone walls decorated with lucha libre illustrations by urban Mexican artist Seher One. Modern cylinder lamps hang from the ceiling and guests can admire the open kitchen upon entering the restaurant.
Regarding the menu, there's an ideal eclectic mix to share among your table. The first section is appetizers, my favorite was the Peking duck nigiri sandwich, crunchy and delicious. Cold dishes you should not miss include the Mozzarella stuffed with pesto crab au gratin with lime mayonnaise, the Canalla Russian Salad, and the Cannellone with bonito and avocado. If you prefer warm dishes, order the Short Rib Hamburger, or the spectacular okonomiyaki pizza, prepared with bonito, and covered with bonito flakes that seem to move on the pizza due to the heat… spectacular! Although the pastrami sandwich sounds tempting, it was not as successful as the other dishes.
To finish, you can't leave without having tried the desserts. Although they are all great, my favorites were the Ferrero Rocher cut, a wafer filled with Ferrero Rocher ice cream, delicious as it's not overly sweet; or the Oro parece… Plátano es, a dish that at first looks like a banana on top of cacao sand, but it's not! The peel is passion fruit mousse, while the fruit is a creamy vanilla dessert; you'll understand why it's the restaurants most photographed dessert as soon as it arrives.
Canalla Bistro is ideal to enjoy a good lunch or dinner with friends, amid great conversations and laughs while indulging in casual and fun foods. It's an excellent option to visit before going out in the Polanco area.

http://www.canallabistromexico.com/