The New Italian Option in Polanquito: Pan di Bacco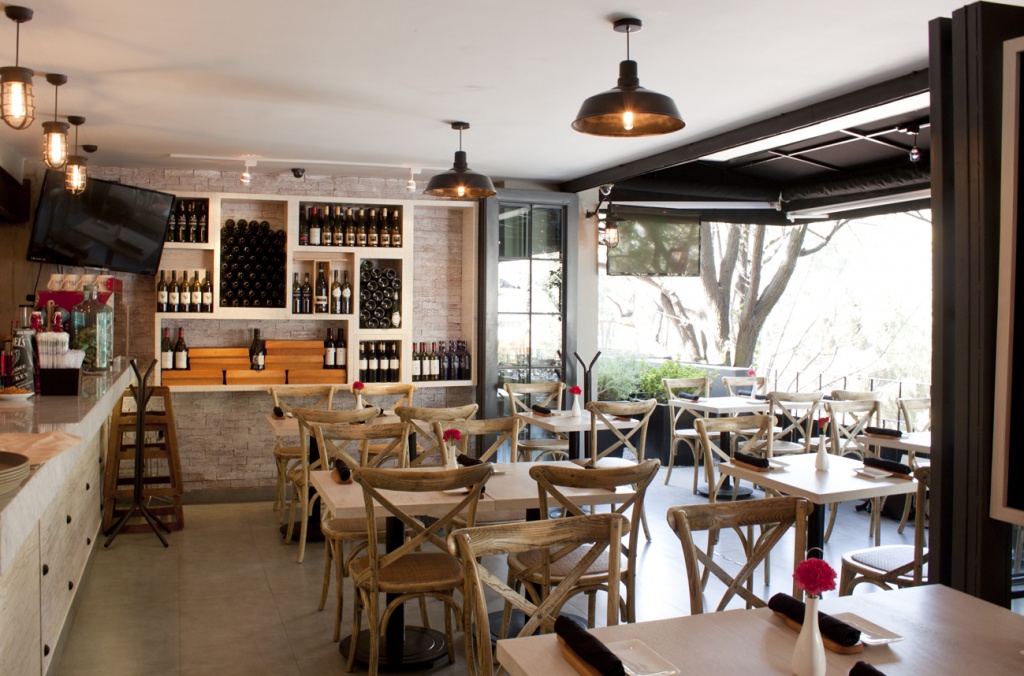 "The difference between a good restaurant and an excellent one is the quality of its bread" a wise man once said. It demonstrates the attention to detail a chef has on the little things.
Polanquito, a trendy neighborhood in Mexico City known for its vast option of restaurants, has a number of Italian spots that have been around for quite some time. From Capri to La Loggia, locals and tourists alike can enjoy outstanding Italian cuisine in this area. A couple of months ago, Pan Di Bacco a new eatery serving Neapolitan cuisine opened it's doors in this same district.
Pan Di Bacco, which is the perfect name to reference a wine and bread pairing, is the second location Chef Paolo Della Corte has opened in the country, the first one is in Los Cabos. The restaurant offers home-made Mediterranean dishes with authentic Neapolitan touches. Don't be surprised when your plate arrives and is served on a unique bottle shaped wooden plank symbolizing the wine and bread logo of the restaurant.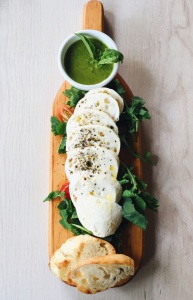 Before even looking at the menu, you must try at least one of the bread varieties they offer which include rosemary foccacia, cajun grisinni, cheese roll, cherry tomato focaccia and chipotle braid. I just had to try all of them and each one was better than the last!
What to order?
Scottata Di Manzo – Similar to a beef carpaccio with thicker slices of meat accompanied with arugula, mushrooms and Grana Padano parmesan cheese. This parmesan cheese has a protected designation of origin, a name given to specific agriculture and food products whose quality or characteristics are fundamental and exclusively to the geographical environment in which it is produced, processed and prepared.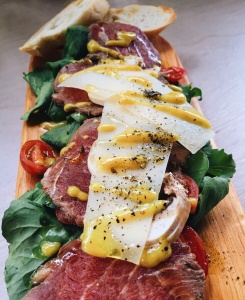 Mozzarella Naturale or Affumicata- The restaurants homemade traditional mozzarella cheese or a smoked version of it served with pesto sauce and bread. If you prefer to stir things up a bit go for the Mozzarella in Carrozza, a breaded mozzarella with salami and marinara sauce. All three of them are fresh and delicious!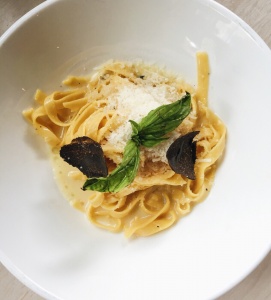 Tagliatelle al Tartufo- Home-made tagliatelle with black truffle, the perfect combination of flavors and my absolute favorite dish. Pan di Bacco offers gluten-free pastas so that no matter what diet you are on, everybody can enjoy!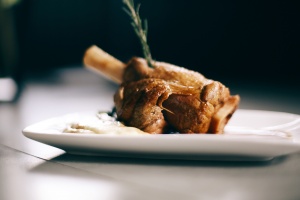 Stinco Di Agnello-  This outstanding lamb leg confit that has been cooked in the restaurant's rustic oven for approximately 18 hrs. The meat is so soft, you don't need a knife to cut, it melts in your mouth the minute you bite into it. This dish comes with creamy mashed potatoes and salted spinach. If you want to move away from the typical Italian dishes you encounter at any restaurant, this lamb leg is definitely a must!
Crema Di Tiramisu- In case you have a sweet tooth like myself, finish your meal off with their traditional tiramisu with espresso and topped with Marsala wine, the perfect way to end a terrific meal.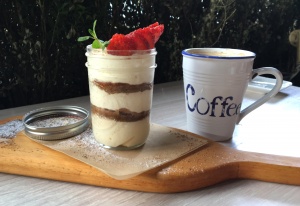 Besides from the fantastic food, if you are a wine lover, Pan Di Bacco gives you wine suggestions based on what you are getting from the menu. Each section has wine recommendations at the top, to enhance your dining experience. This new restaurant is perfect for a meal with friends or a casual date, and will soon become a must-go Italian hotspot in Polanquito.
http://www.pandibacco.com/