5 Things to do in Mexico City in August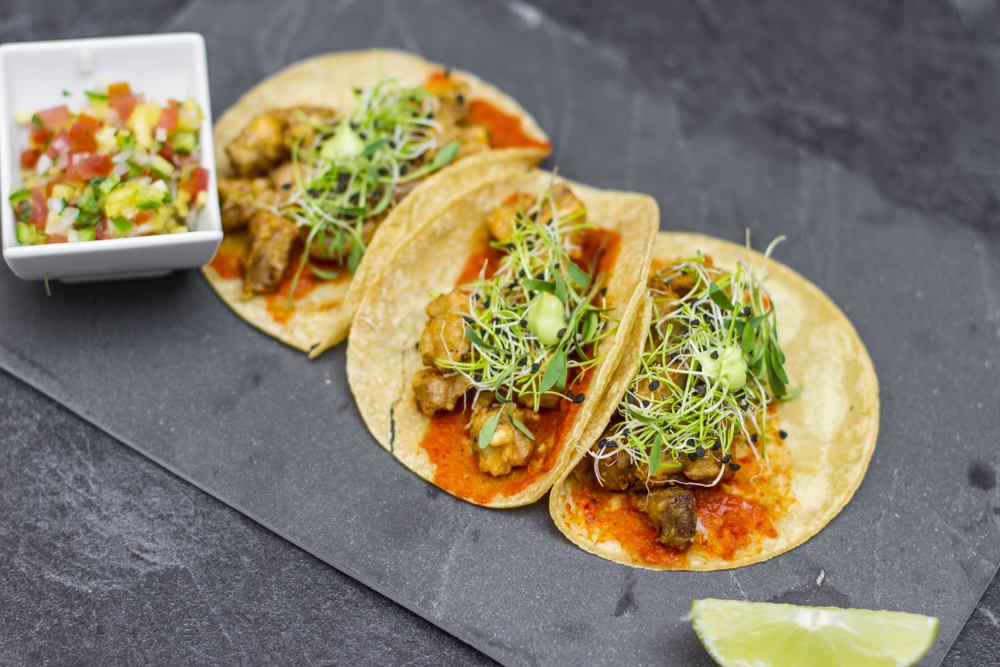 Although August tends to be one of the rainiest months in Mexico City, that sure doesn't mean the city slows down unless we have one of our usual floods. With many of us returning from summer vacations, diving into our daily routines can be a challenge. Below are five recommendations on what to in Mexico City during August, to cure those summer blues.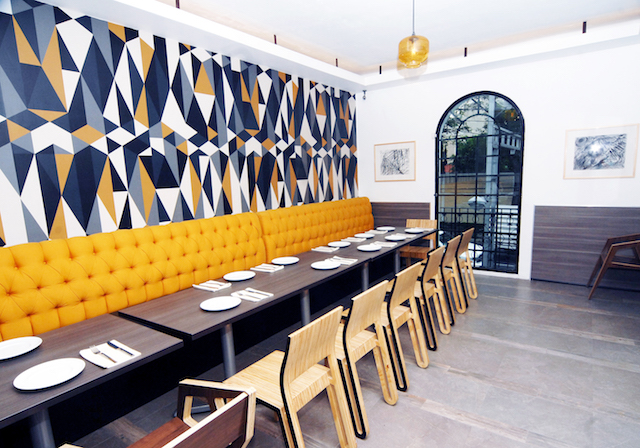 Astoria Gastrobar
Bored of going to the same restaurants in la Condesa neighborhood? Check out Astoria Gastrobar, a new restaurant with an interesting menu inspired by Chef's Monsterrat Costal trips around the world. Astoria mixes oriental ingredients with western techniques resulting in some extraordinary fusion flavored dishes, within a modern setting on Juan Escutia street. Although the menu will change constantly, some of the dishes you cannot miss include the serrano ham croquettes, the patatas bravas, the beef Thai maki and the beef slider. Save space for dessert, the piña colada tapioca is outstanding.
Tip: I suggest you either take a bike or leave your car with the valet parking, since Juan Escutia is a no parking street. You can also catch an Uber ride.
Where: Juan Escutia 14   Tel: 6721 0161
Anushkas at Tea Forté Lounge
Do you have a sweet tooth like myself? Well, I just discovered one of the tastiest pastries in Mexico City, and I am sure you've never tried them.  The anushkas are a small round pastry originally called kouign amman from Breton, France. It's a round crusty cake made with viennoiserie dough containing layers of butter and sugar folded in similar to a puff pastry. These pastries have become a signature dish at Tea Forté  Lounge inside the Palacio de Hierro in Polanco. Make sure you get there early as they sell out pretty fast, and remember me as you take the first bite, you will fall in love with them immediately!

Where: Av. Moliere 222    Tel: 5135 1794
Bistrot Arlequin
If you are looking for casual French cuisine, look no further than Bistrot Arlequin. In the Cuauhtémoc neighborhood, a block away from Paseo de la Reforma, this hidden spot transports you directly to France without having to leave Mexico City. Bistrot Arlequin was born 11 years ago, to this day the French atmosphere of the restaurant remains: a small space with tight tables one next to the other, tables covered with wine glasses and soft music playing in the background. Among the signature dishes, you will find the onion soup, the cheese fondue and the pepper steak, finish your meal with the chocolate fondant or the lemon pie. If the weather is nice make sure you get a table outside, the enjoyable ambiance will invite you to open one wine bottle after another.
Where: Río Nilo 42   Tel: 5207 5616
Cristóbal Balenciaga Exhibit

Check out the Balenciaga exhibit at the Museo de Arte Moderno that will be showing until September 4th. The exhibit features eight dresses and a number of accessories from the famous Spanish designer brought from his museum in Guetaria, Spain. You will also find 31 photographs from Manuel Outumuro the well-known fashion photographer. The photos reveal details of a masterful technique and emphasize the finesse cut finishes Balenciaga did when dressing women of high-society. The exhibit showcases the importance of fashion as a cultural phenomenon during those times.

Where: Museo de Arte Moderno,  Paseo de la Reforma y Gandhi s/n     Tel: 86475530
Felina Bar
Felina is located in the border of the Condesa neighborhood, away from the posh-bars and boutiques. This bar was born eight years ago and has become a meeting point for artists and writers in the city, giving it a bohemian, cozy vibe to the place. Felina specializes in signature cocktails, famous for their gin and tonics and rums, you will also find a wide menu of bitters and liquors to please even the pickiest connoisseurs. Grab a drink while you enjoy their varied music selection which includes bluegrass, cumbia and blues.
Where: Calle Ometusco 87  Tel: 5277 1917