A Taste of Ensenada in Mexico City: Cocina Conchita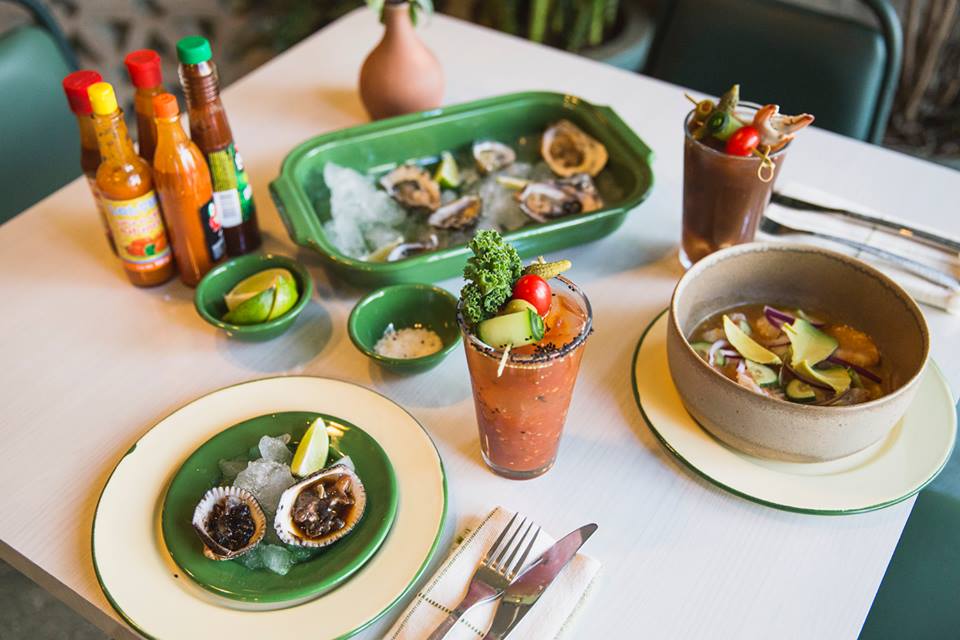 You know the feeling when you go to a restaurant for the first time, take a bite of food and you instantly fall in love with the place. This is exactly what happened to me when I visited Cocina Conchita.
I had been wanting to have lunch at this new hot spot for quite a while. Every time I walked past it, the place was packed which is usually a great sign. When I heard that the owner of Conchita was Diego Hernandez, the same Chef from farm-to-table Corazón de Tierra, (one of the best restaurants in Valle de Guadalupe, Baja California) I couldn't resist myself and had to go check it out.. El Valle de Guadalupe has been in my to-go travel list for quite sometime now, and since I haven't had the chance to visit this wine and food destination, the closest I could get to it was by enjoying a meal at Conchita.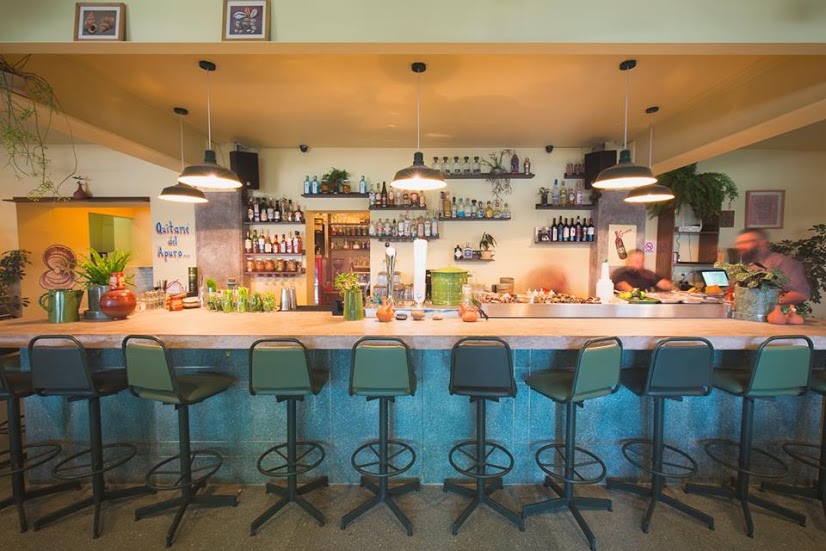 Chef Hernandez and his partners created this fonda-type restaurant, where they offer casual street-food; dishes inspired in the traditional recipes from Ensenada. Although many restaurants in Mexico City buy their fish and seafood from suppliers in Ensenada, nobody prepares the dishes like they normally do up north. Well, Cocina Conchita broke the norm when it opened late 2015 in the Roma hood with a casual, beach-like vibe a relaxed decor with fans in the ceiling and tons of plants, ready to seduce Chilango's (residents of Mexico City) palates.
Below are five recommendations on what to order:
Before you look into the menu, go ahead and order a Clamato, trust me when I say mixologist David Mora will not disappoint you. Mora was among the 14 best world bartenders at the Bombay Sapphire World's Most Imaginative Bartender Competition Savage in 2014. His clamato prepared with wasabi, sesame seeds, soy sauce and kale is outstanding.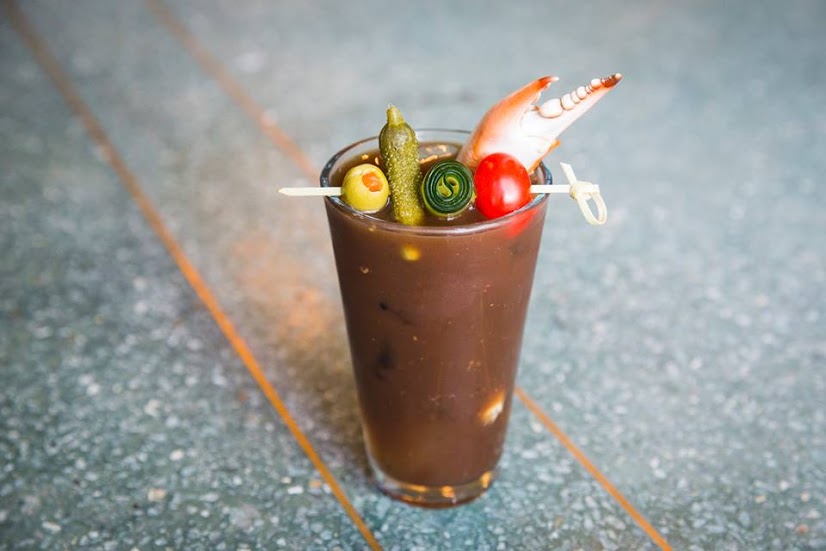 If you are a tuna fanatic like myself, start your meal with the tuna tiradito with red algae, serrano chile, onion, ginger and olive oil from Valle de Guadalupe, perfect to share with your party. The tuna is so fresh it melts in your mouth. Reminiscing about this dish makes my mouth water.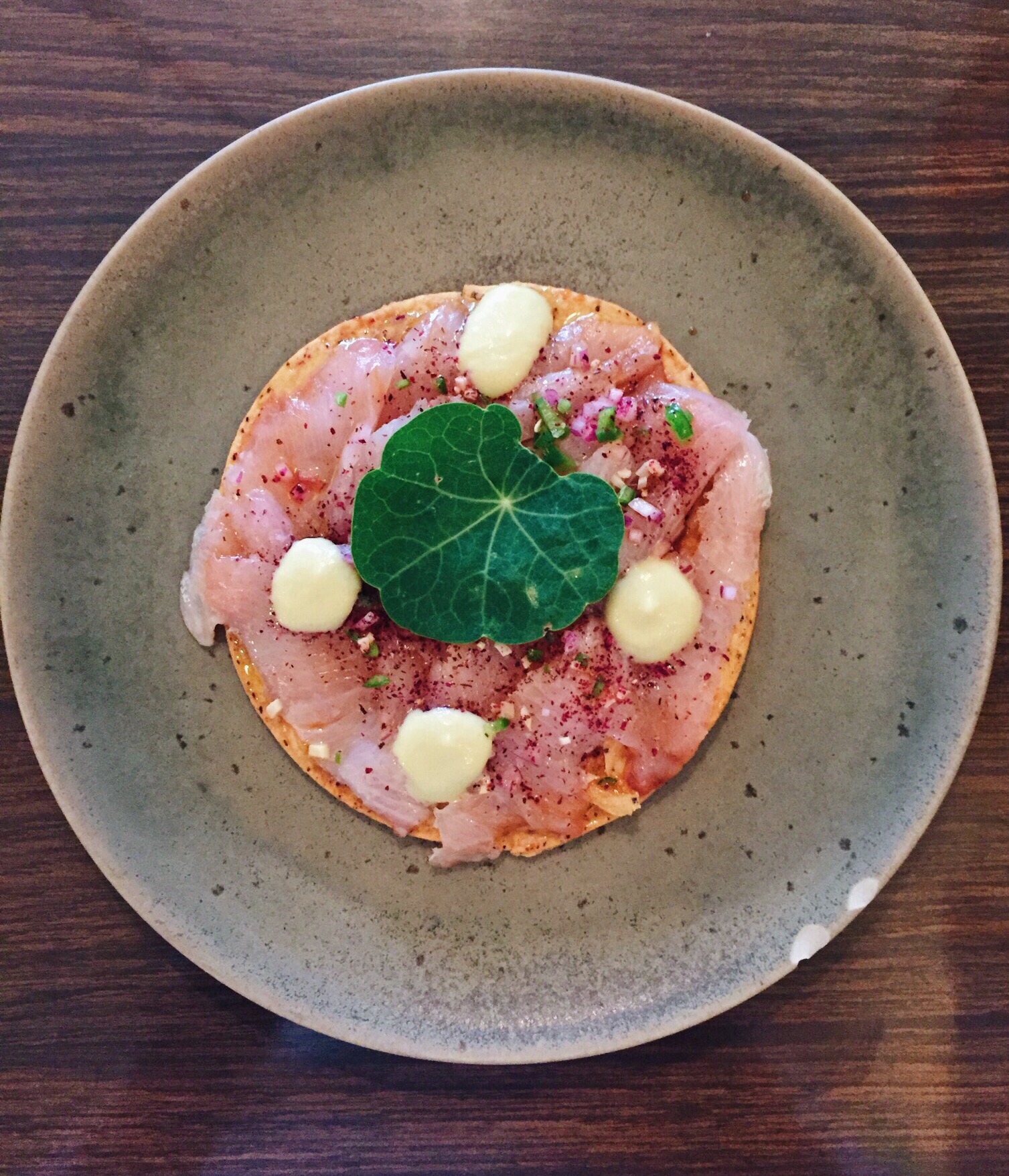 You must also try the catch of the day tostada mixed with güero chiles (type of yellow chile), topped with hibiscus powder. I recommend you add salsa and some drops of lime to make it even better. The sweet and salty combination of flavors made this my favorite dish at Cocina Conchita.
The shrimp aguachile with onion, cucumber and avocado is the perfect mix between fresh and spicy, exactly as its supposed to be. You can add any of the chile sauces that are placed in the table when you are seated, and to neutralize the spiciness take one of the fresh-made tostadas.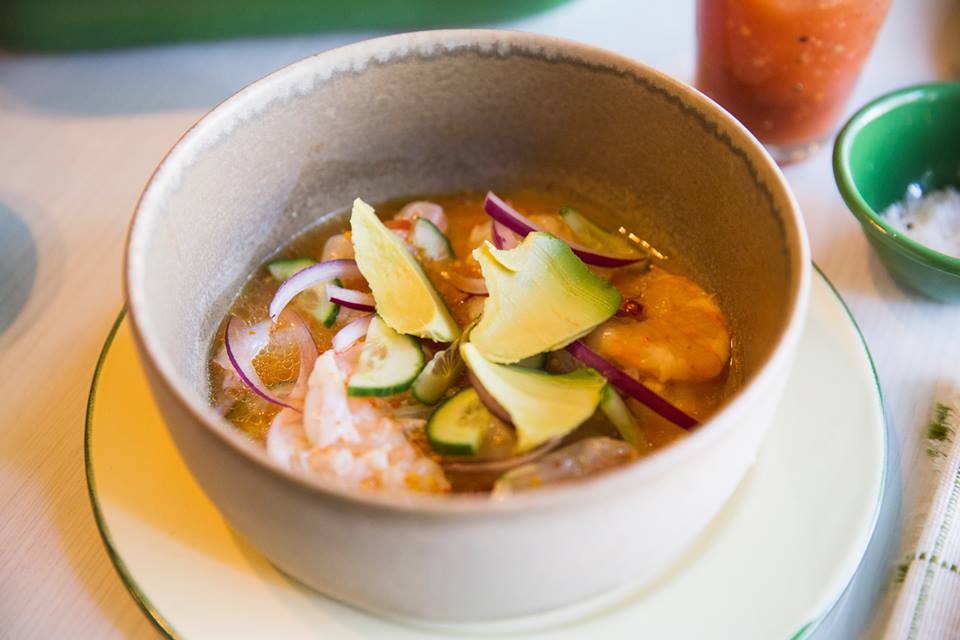 If tacos are your weakness, get the fish or shrimp taco Ensenada-style with fried fish, cabbage, tomato and salsa on a blue corn tortilla. You will end up ordering more than one, I assure you!
Cocina Conchita is a great option to visit with friends or family, although its a tad expensive, the freshness and flavors of the dishes are worth the visit. The restaurant will transport you to Ensenada, lucky for us Chilangos we now have a spot where we can enjoy Chef Hernandez tasty cuisine. Make sure you reserve a table especially during weekends as the wait time can get pretty long.