Getting Taco Creative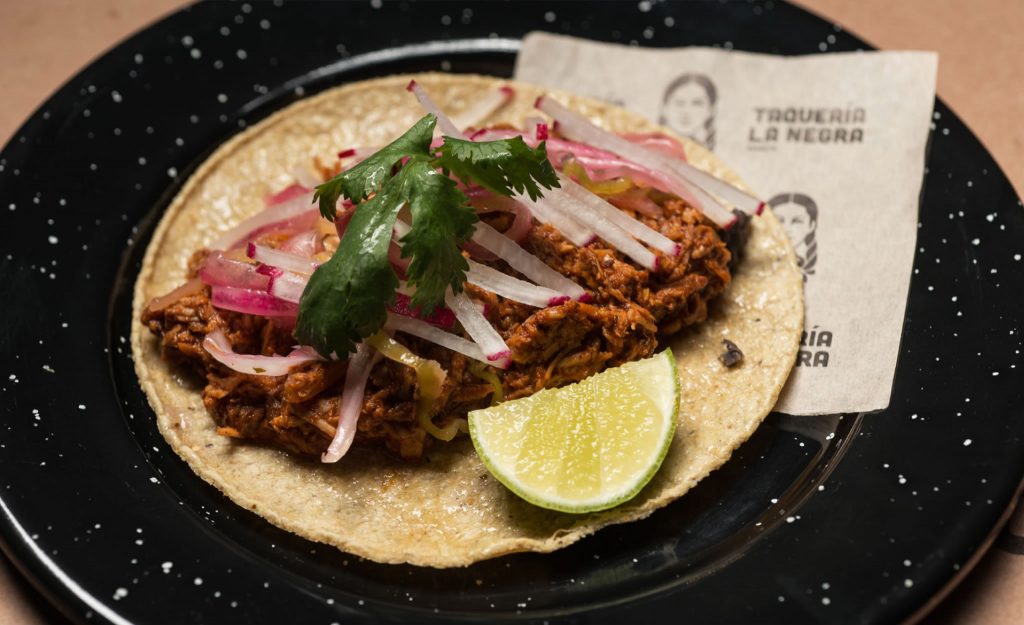 Tacos are a Mexican best friend, we love them and can't live without them. With so much appreciation over this particular dish, as you might guess, Mexico City is full of taquerías (taco restaurants) spread across the city. There is literally a taquería or taco stand on every corner. We also have traditional chains like El Farolito, El Califa or El Tizoncito that have been around forever. Well not literally forever, but for more than I can remember. These eateries offer the typical tacos such as pastor, bistec, arrachera, carnitas, etc.
Recently there has been a boom of non-traditional taquerías, that offer distinct taco options including new combinations and flavors. Check out these three places and try them out for yourself.
50 Compas
The first of its kind, situated in the Santa Fe Terrace, 50 Compas offers fifty signature plates. Although they have a variety of dishes including salads, soups and tartars, their menu is centered around the "tacos de autor". Get one taco from each of the sections in the menu (from the coast, chef's favorites, Asian and grilled). My personal favorites are the lobster taco served in a flour tortilla with yellow rice and beans, the Arab taco served in a pita bread with arrachera steak, cucumber and jalapeño labne and the duck taco on a flour tortilla with duck meat and plum sauce.
Where: Av. Vasco de Quiroga # 3800, Centro Comercial Santa Fe  Tel: 2167 8391
Chetito
A hidden urban taco place in la Roma hood, Chetito was named after the same word used by Argentinians meaning cool and trendy. Chef Paulina Seeman a native Argentinian, compiled a list of recipes and techniques used in her country and when she arrived in Mexico, opened Chetito. A place where she mixes flavors, ingredients and culinary techniques into sixteen ingenious tacos. Start your meal with one of their clamatos prepared with mezcal or gin. Onto the tacos, you should try the Chetito taco with beef, caramelized onion and goat cheese, the Boca taco with beef, chistorra, chorizo and provoleta cheese or the Juli with mashed potatoes, mushrooms and cheese. You cannot leave without trying the outstanding dessert empanadas they serve, my absolute favorite was the Nutella empanada with vanilla ice cream.
Where: Guanajuato # 239  Tel: 6798 1360
Taquería La Negra
The newest one on the list, Taquería La Negra opened its second location one month ago in La Roma. The place was born with the idea of opening an authentic Mexican taquería outside of the country, but to do so the owners first had to succeed in Mexico. The restaurant serves more than 24 types of tacos using traditional ingredients and offer a variety of tortillas (black, blue, corn and flour). I loved the chicken taco with mole, rice and sesame seeds and the taco el guero in a flour tortilla with fish, red cabbage, chipotle mayonnaise and guacamole. If you have a sweet tooth and enjoy typical Mexican desserts finish your meal with their delicious rice pudding.
Where: Durango 258  Tel: 5511-8631