Piedra Sal: The Trendiest Corner in Las Lomas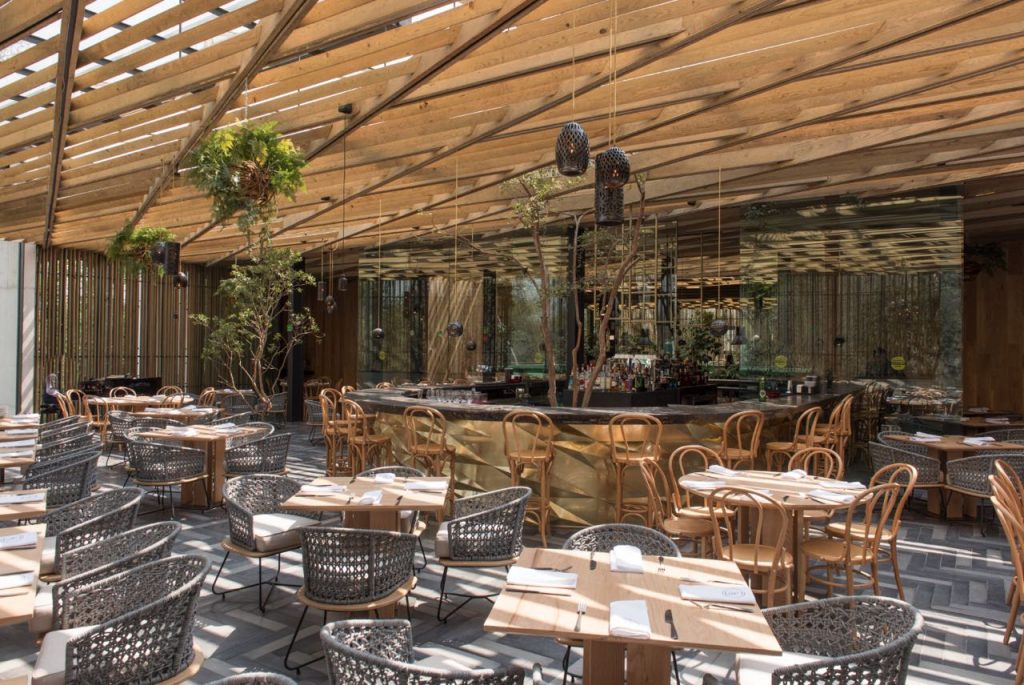 Urban Fork restaurant group was established nine years ago, when Dr. Katsumi Kumoto, the founder of Mexico City's ultra-successful Tori Tori, partnered with a group of young entrepreneurs with the goal of expanding the concept to other locations of the country's capital. During this time, the group has opened eight innovative culinary concepts, in addition to the original Tori Tori, including Aguamiel, Dietrich, and Fratelli La Bufala. Consolidating as an important restaurant group with great success in Mexico City.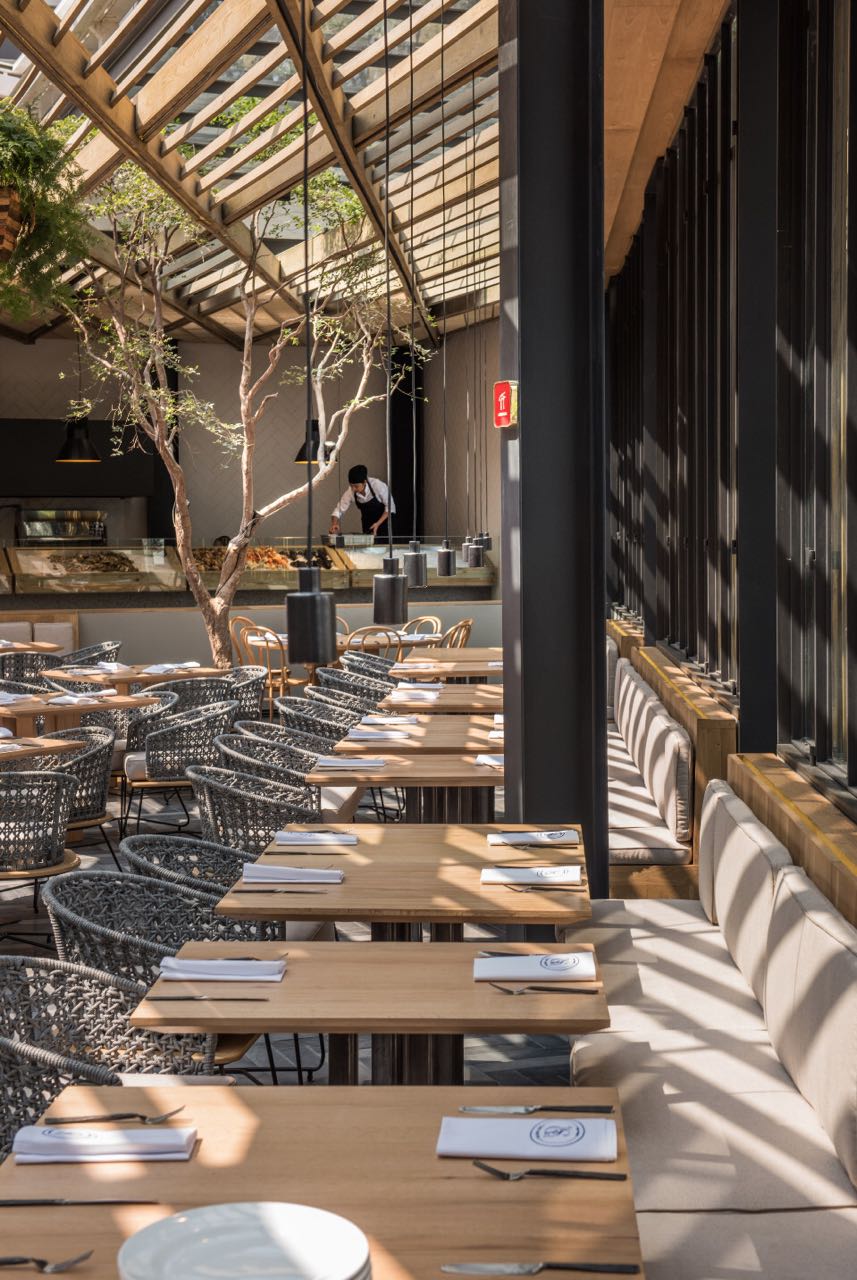 Urban Folk's new project is indubitably a great challenge, now working on one of the most coveted corners on Paseo de la Reforma in Lomas de Chapultepec. Throughout the years, this site has been the venue of a variety of concepts, from an ice cream shop, a Japanese restaurant, and then two different Italian restaurants, ultimately becoming a site that serves only the best fish and seafood. Piedra Sal is the group's new culinary proposal, located next door to famous Loma Linda. An opening much commented by the area's neighbors, who have been intrigued by which restaurant will take this corner next.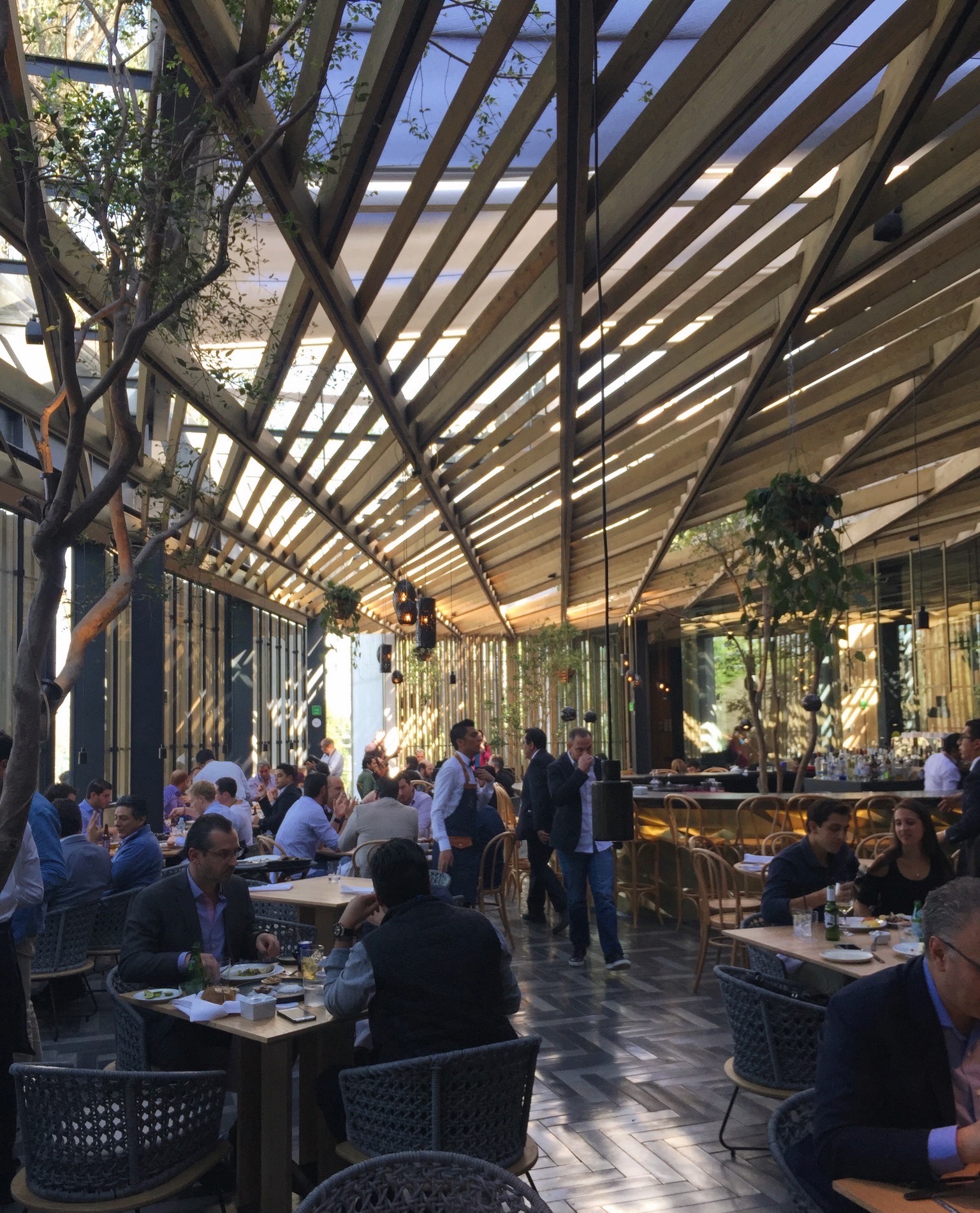 Upon entering this new site, you'll be impressed by its architecture and design; a vast terrace with plenty of natural light, high wooden ceilings, hanging lamps, and a semi-circular bar right at the center of the restaurant. All this creates a casual atmosphere that makes you feel outdoors. The entire project was headed by Verónica González Zavala from VGZ architecture firm, who successfully designed an ideal site where to have a great time with your friends and family. Quite surprising for her first restaurant project!
Let's move on to what we most fancy, the food! The menu was designed by renowed chef José Manuel Baños, founder of Pitiona in Oaxaca. He decided the restaurant's name: Piedra Sal, two essential elements in the kitchen. Baños tells us he used to cook with a stone from a very young age, as it enhances the flavor of food.
The menu will be constantly changing, depending on the ingredients they receive daily. The idea is for guests to select oysters, clams, shrimp, lobster, and other products from the cold bar. When walking up to this area, you'll clearly perceive the quality and freshness of fish and seafood… so much so, that the lobsters are still moving!
Regarding the rest of its cuisine, from what we tried, our most-loved dishes were the tuna, avocado and cucumber tostada, which will surely become one of the favorites; the grilled octopus with potatoes and black rice with squid, spring onion, and crunchy corn provide a perfect combination. If you're one of those who can't finish a meal without something sweet, the winning dessert was the banana and caramel pie. We're already planning our next visit to try everything we missed!
Piedra Sal is the perfect terrace where to enjoy excellent fish and seafood on a sunny afternoon. Whether for a family lunch, or meeting with friends, we suggest you avoid too many further plans for the day, as the after-dinner talk will go on for long!
http://piedrasal.com/       Tel: 55404253