I am always looking for new restaurant to visit in Washington. This particular Friday, that's exactly what I wanted, so I went online in search of the perfect lunch place. I discovered Graffiato by Mike Isabella on a "100 best restaurants in DC list" by the Washingtonian and decided that it would be the perfect choice. Italian inspired cuisine with small seasonal plates to share. We were starving when we arrived, so that might have heightened the enjoyment of our meal, but it definitely deserves to be on that list.
A little bit of background information for you: Chef Mike Isabella grew up in New Jersey, eating food his Italian-American grandmother cooked for him. He trained in Latin and Mediterranean cuisine restaurants prior to opening Graffiato, and with this experience he created an extraordinarily different Italian cuisine. Chef Isabella is very involved in the restaurant, we didn't get to meet him because we did not go at a very popular time, but regularly steps out of the kitchen to interact with his guests.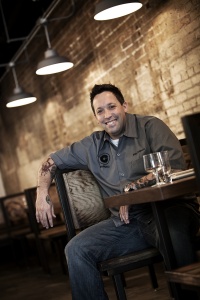 I arrived with three other people who if I could chose, I would have every single meal with them. We have a very similar taste in food, and are always open to try new things and have a great time during our meals. Anyways, the company was taken care of but we were eager to see why Mike Isabella's restaurant was listed at one of the top restaurants in DC. To start, we ordered the charred brussel sprouts, the roasted cauliflower and the kale salad. We could not believe how good everything was. We spent a good 15 minutes arguing if the brussel sprouts were the best we had ever eaten. I'm not a huge fan of kale, but this salad with hazelnut, charred pear and pomegranate was superb.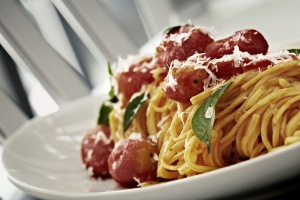 After the appetizers came the main show. I had previously read that the gnocchi with pork ragu, whipped ricotta and crispy rosemary was a must, so we ordered that along with a butternut squash agnolotti with brown butter and hazelnuts and the classic American pie pizza. The only thing I have to say, is that I still dream of the agnolotti. The pasta was perfectly cooked and the sauce had every ingredient in perfect ratio, making the dish the perfect combination between sweet, nutty and salty. The gnocchi did not disappoint either, definitely a must if you are coming to the restaurant. The pizza was also really good, we shared the entire pie between 4 people and it was the perfect amount for to get a taste of it, but not to get completely full.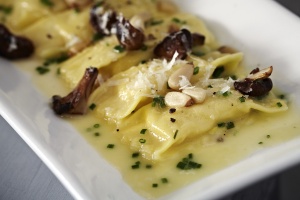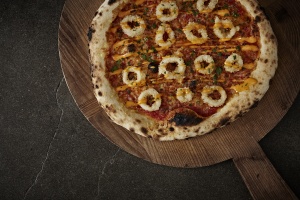 My only complaint would be that the plates are too small to share. Everything was so delicious we all wanted more (especially the agnolotti) so don't be afraid to order as much as I did! Finally, for dessert we ordered the Nutella cookies and milk, needless to say they were also amazing.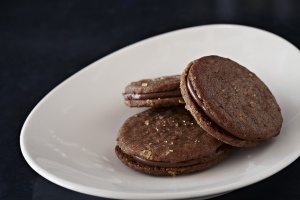 Graffiato is located in Chinatown, right next to the Verizon Center. Reservations are recommended, but not needed.