When visiting Los Angeles, it's fairly easy to decide what types of activities to do. You can visit the Hollywood sign, stay at the beach, or spend the entire day driving from Los Angeles to Santa Barbara and exploring every attraction along the way. But where do you go when you're hungry? A few hours on Venice Beach may start off ideal, but then the hunger sets in. Walking around Hollywood Boulevard is a fun adventure until your stomach starts to growl. It's in those moments that you and your friends need to figure out where to eat. You could go to any fast food place that you have back home, but where's the fun in the familiar? Instead, you should visit the best restaurants the City of Angels has to offer, below are our top 10 recommended by local food blogger  Follow My Gut.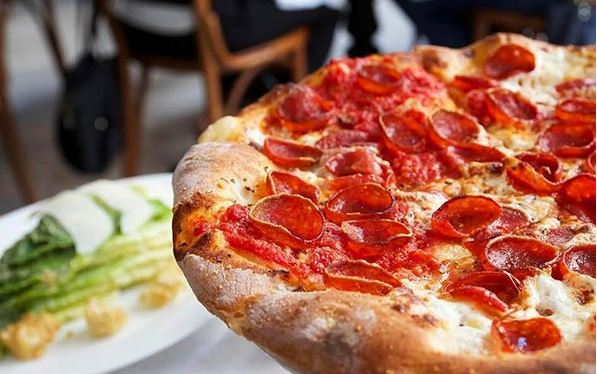 Bottega Louie
Bottega Louie (also known as Bottega) is one of the prettiest restaurants in the heart of Downtown LA. The picturesque restaurant is surrounded by large windows that showcase the city to those sitting tableside, while the interior is perfectly decorated with white marble and gold trim. If you walk in only wanting dessert, the restaurant hails a wide selection of pastries to suit anyone's taste buds. Fruit tarts and eclairs shine brightly in their pastry cases, but it's the macrons that draw in lines of people. You can go for simple flavors like vanilla or chocolate, but I suggest pistachio for its unique taste and rich flavor. Dessert aside, the restaurant has a menu to fit the likes of its varying customer. From salad to steak and pasta to pizza, the restaurant has something for everyone. If you're unsure of what to get, the best choice is always the pizza or lasagna. Bottega manages to take traditional dishes and deliver exceptional taste in both plates.
Where:  700 S Grand Ave, Downtown Los Angeles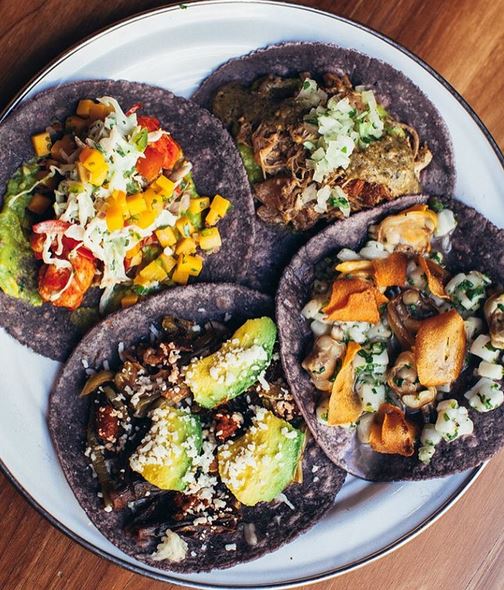 B.S. Taqueria (Downtown Los Angeles)
Chef Ray Garcia created a gem of a restaurant when B.S. Taqueria opened its doors in Downtown. Relatively new to the city, the Mexican taqueria has a succinct lunch and dinner menu of only the best dishes. From plantains to cauliflower al pastor with pineapples, to a chocolate flan, the restaurant sends only the best dishes out of the kitchen. Add to that, the interior has an exceptional design. The main dining area has a modern take on design while the secondary dining area feels as if you're sitting in the middle of a rainforest. Minus the rain and insects. When you go, you must order the duritos with guacamole, the chorizo and papas tacos, and enchiladas verdes.
Where: 514 W. 7th St, Downtown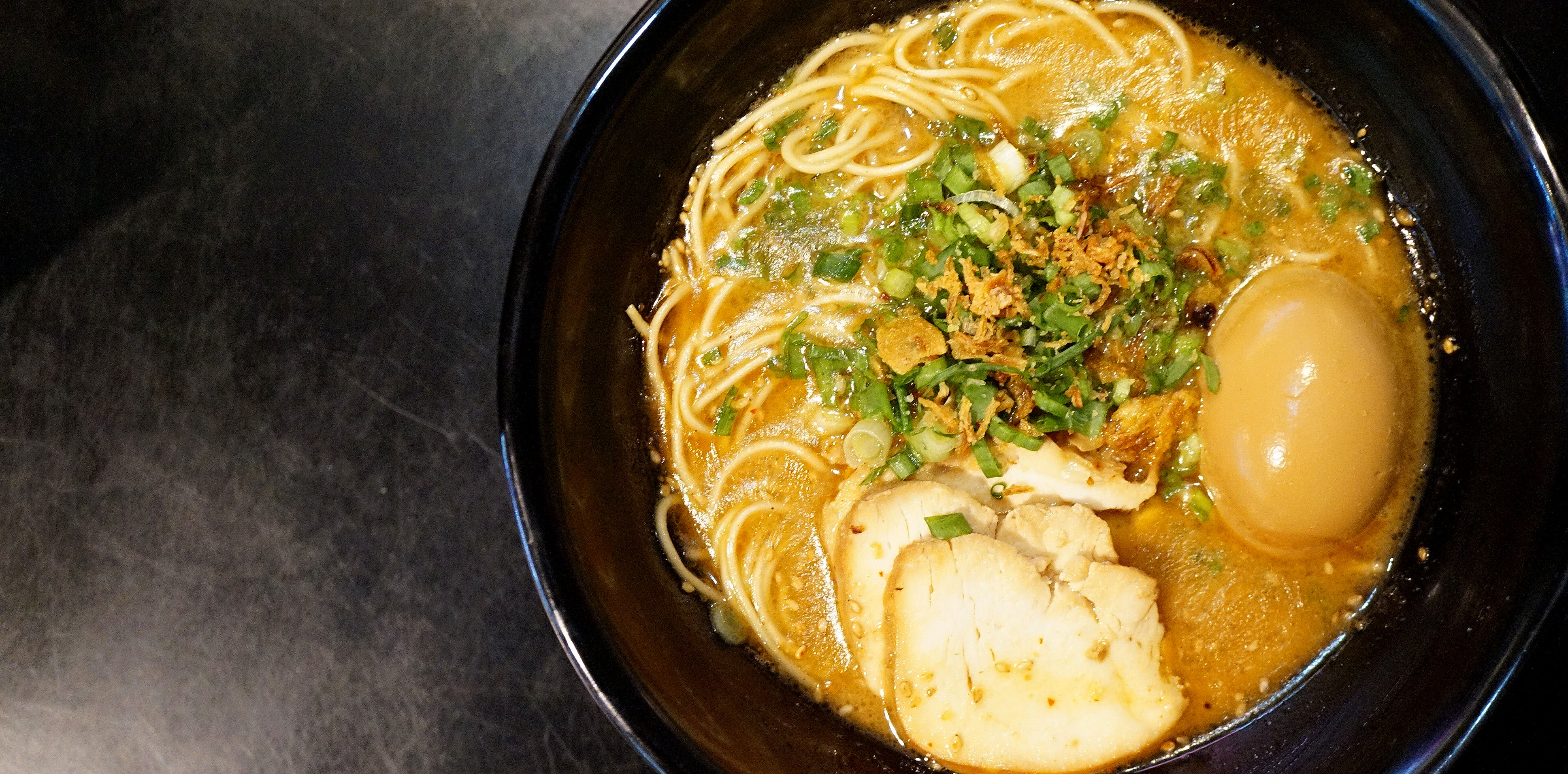 Tatsu Ramen

If you're visiting LA during the winter or if you just need something to keep you warm from the inside out, Tatsu Ramen has you covered. The location on Sawtelle Boulevard may look small, but the line that extends out the restaurant will make you think they have a large-scale kitchen. They don't. Instead, they have a team of cooks that can churn out some of the best bowls the city has to offer. Ordering is easy since they have iPads conveniently located once you walk inside the shop. You can pick one of their set bowls or order a ramen burger. If you're looking to get the best dish, then it's going to be the Bold Ramen. The bowl is made of homemade tonkotsu broth, with a soft-boiled egg, and a choice of chicken, pork, or tofu. Add a side of fried rice and pair each spoonful of ramen and broth with the rice and you'll have memorable dish you won't forget.
Where: 7111 Melrose Ave, West Hollywood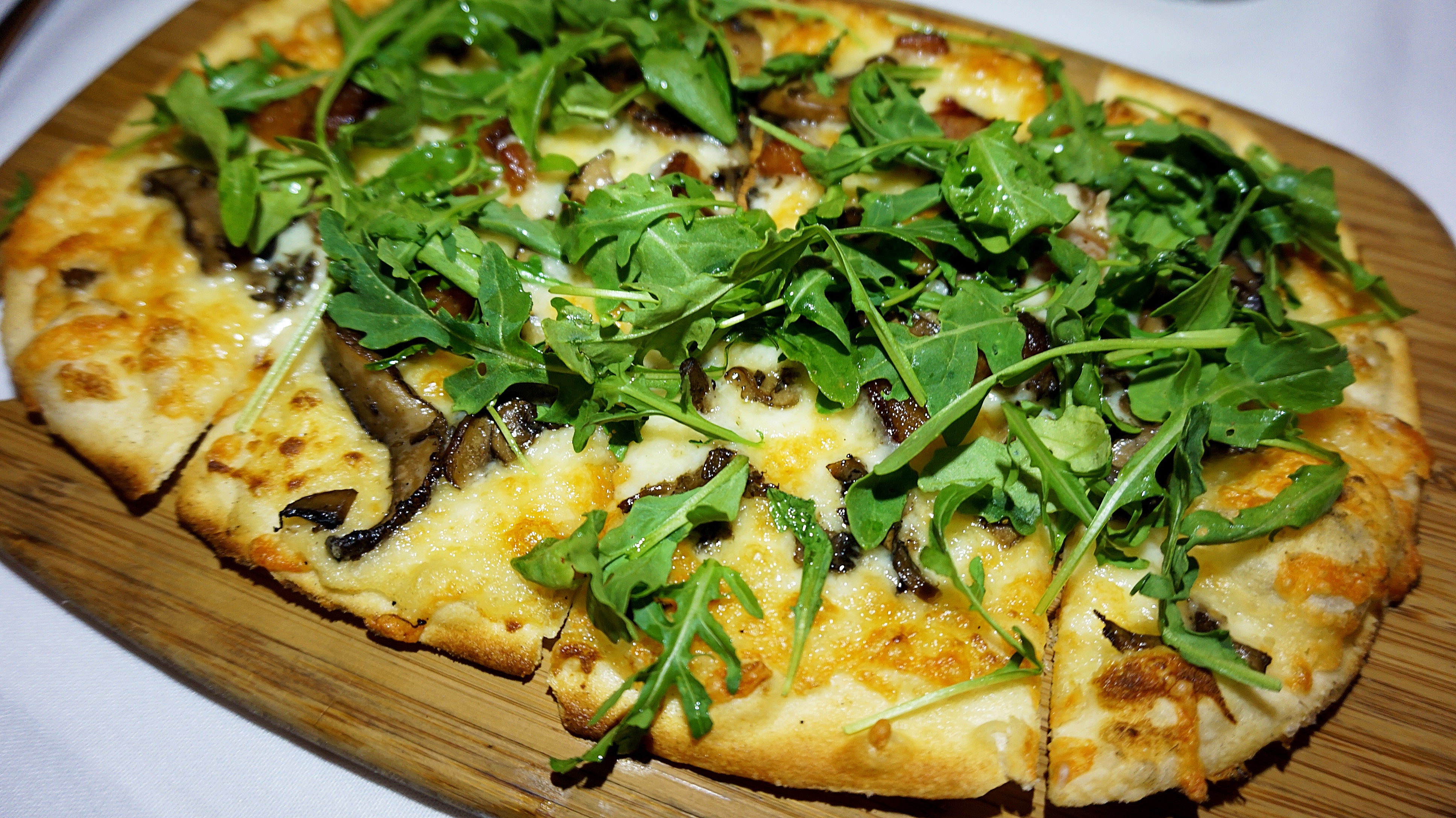 Esterel

No trip to LA would be right if you don't explore Rodeo Drive in Beverly Hills. Sure the price point of anything sold in stores will be astronomical, but it's worth the visit. While you're walking up and down the drive, the best place to eat is actually a bit off the popular street. Esterel, on Beverly Boulevard, is a California French restaurant located in the Sofitel Hotel. The fancy restaurant has exquisite dishes, but of all those on the menu the most appealing and delicious is the Forestiere. The moderately priced flat bread pizza is topped with bacon, wild mushrooms, parmesan, arugula, and truffle. It may appear simple but the flavor within each bite will be anything but that.
Where: 8555 Beverly Boulevard, Beverly Hills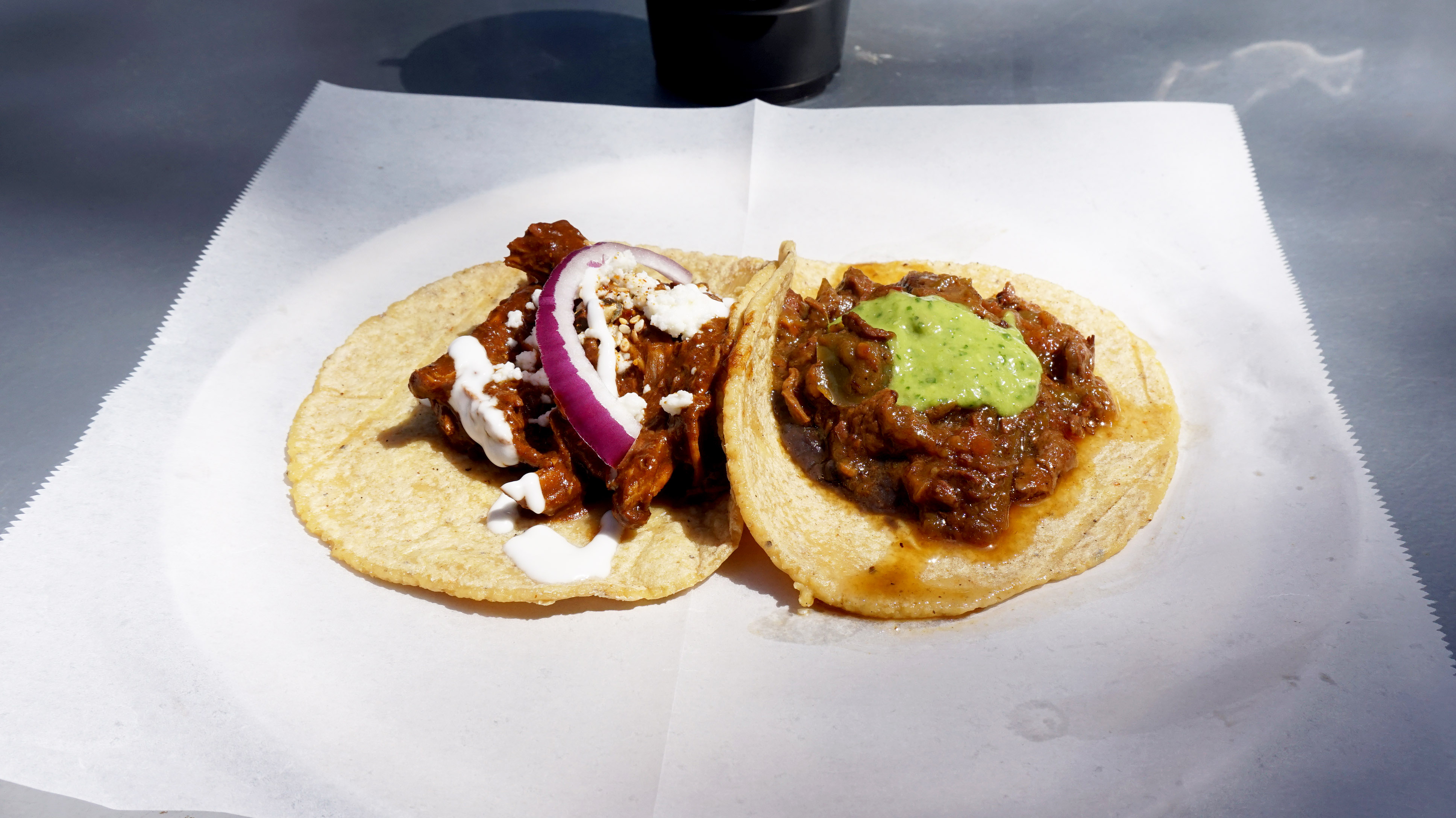 Guisados
Ask anyone in LA where you can get the best tacos and the answer will most likely be Guisados. The small shop has multiple locations, but the Echo Park stop is the favorite. Be prepared to stand in line for about ten to fifteen minutes, but it'll be worth it. Once you glance over the chalkboard menu, you'll find yourself tempted to order everything in sight. Don't, it'll be too much; trust me I know. Instead, grab a few tacos that excite your taste buds. Whatever type of tacos you decide to get, if the mole poblano and the steak picado aren't part of it, you're already messing up. The two tacos are made on handmade flour tortillas and are full of intense flavor from start to finish! You cannot go wrong with these two.
Where: 1261 W Sunset Blvd, Echo Park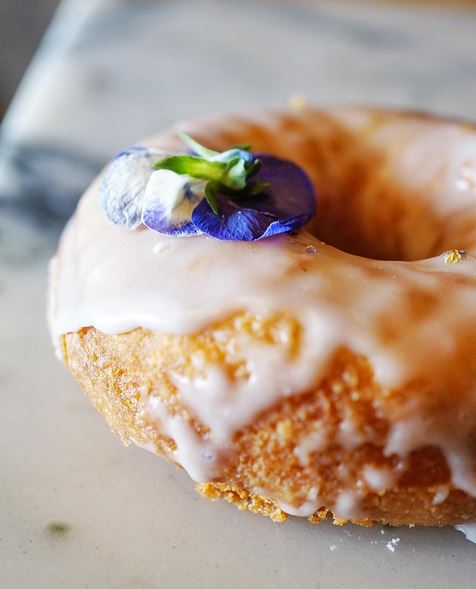 Sidecar Donuts
Donut shops are popping up more frequently in Los Angeles, and while you have many options of where you can get your fix, the best donut spot will always be Sidecar Donuts. The shop holds its original location in Costa Mesa, but the day it opened up in Santa Monica felt like the clouds opened and Angelenos were blessed with a little piece of heaven. Reason being, Sidecar makes the best donuts. The best, period, the end. Their donuts are artisan and incredibly unique. You'll find that it's really hard to pick a favorite as you stare at all of your choices through the glass case, but you could always just close your eyes and point at any one of them and you would still walk away with the best donut of your life.
Where: 631 Wilshire Blvd, Santa Monica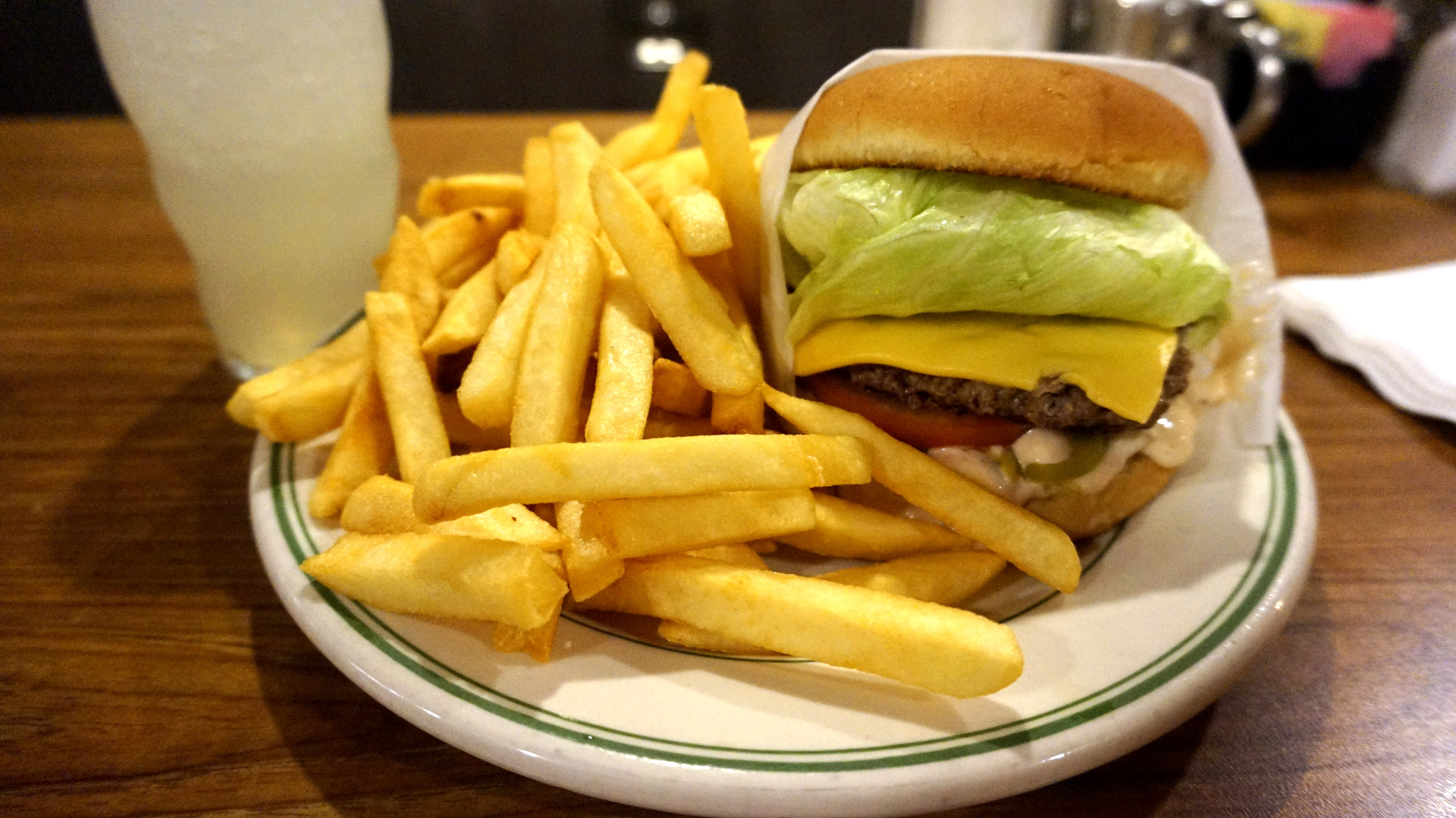 Pie n' Burger
If you're looking for a burger you can go to Umami, Plan Check, or Stout and you would get a great burger. But if you're looking for the best burger then you have to jump on the 110 North and make your way to Pie n' Burger in Pasadena. This spot is known by those who truly love burgers as it doesn't have the popularity of the aforementioned eateries. The cash only spot looks as if it hasn't been renovated since the day it opened in 1963, but that's fine. You're not eating there for the looks of the place; you're eating there for the taste of the food. I can't tell you that everything on the menu is delicious because that's not the case. But I can say that the burgers are pure and perfect. They're straightforward, old school, and guaranteed to satisfy your taste buds without any of the frills.
Where: 913 E. California Blvd, Pasadena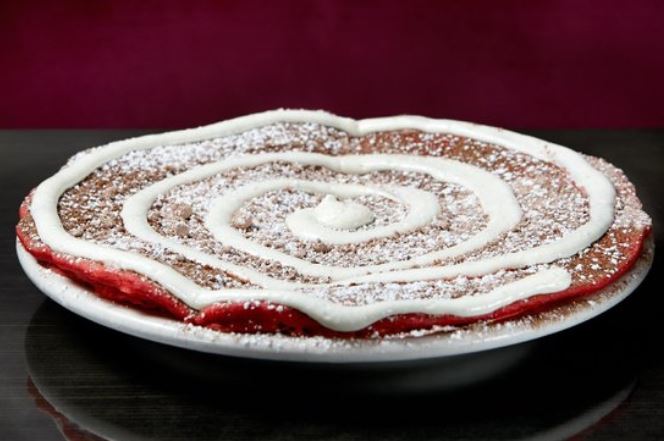 The Griddle
Maybe you visited Los Angeles in perfect time for Free Museum Day. You went to the Getty Museum, the La Brea Tar Pits, and took photos with the lights at LACMA. Now, it's time to feed yourself and you feel like you could eat a meal the size of an entire plate. Really? Well, The Griddle on Sunset Boulevard wants you to prove it. They literally make breakfast the size of an entire plate. The restaurant will get a line that extends far beyond the entrance and while it can be difficult to justify the wait, it's hard not to praise their plates. The incredibly unique pancakes are the first (and possibly the only) thing you need to order. They're oversized and many grown men can't finish them. The best stacks are the red velvet and the "Saturday Morning Fever" made with Bailey's and Kahlua infused into their batter. When ordering pancakes, make sure you specify that you only want one as some options are served with 3 pancakes and there is no way you can finish it. You can try but you'll quickly accept delicious defeat.
Where: 7916 Sunset Blvd, West Hollywood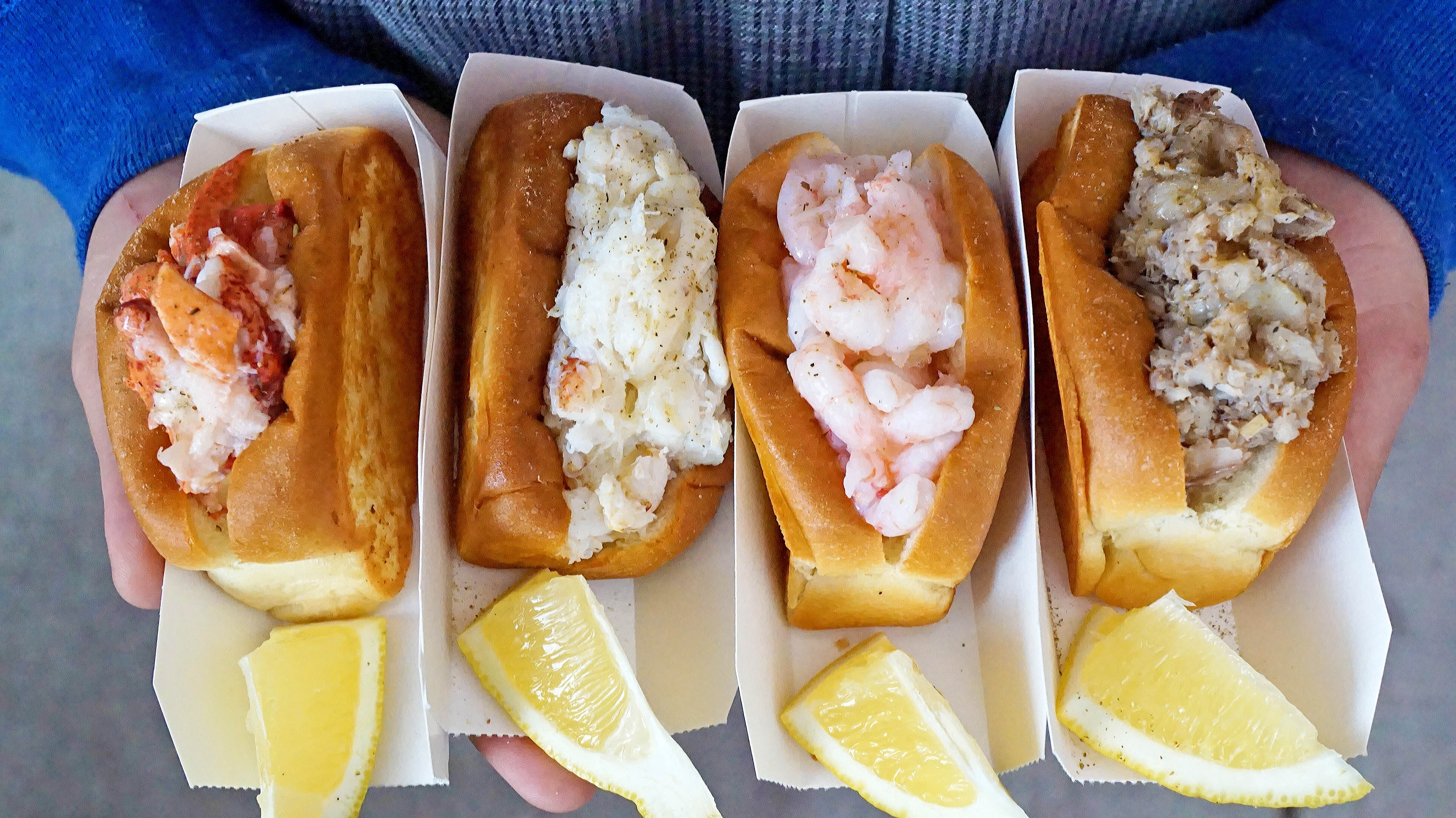 Knuckle and Claw
Good lobster is hard to come by in LA. At least that was the case until Knuckle and Claw opened up in Silver Lake. Sure, the city is a hipster paradise, but the lobster rolls served in the tiny shop are pure Boston. Though the rolls are expensive for the size, the taste helps to alleviate the hit your wallet will take. If you find yourself starving from all the exploring you did during the day, splurge and order at least two rolls. The best choice is always to go with the Maine lobster, but shake things up a bit and order blue crab roll for a different taste. You're sure to enjoy both rolls, but make sure you order them as full rolls so you can refuel for your next adventures!
Where: 112 W. Sunset Blvd, Silver Lake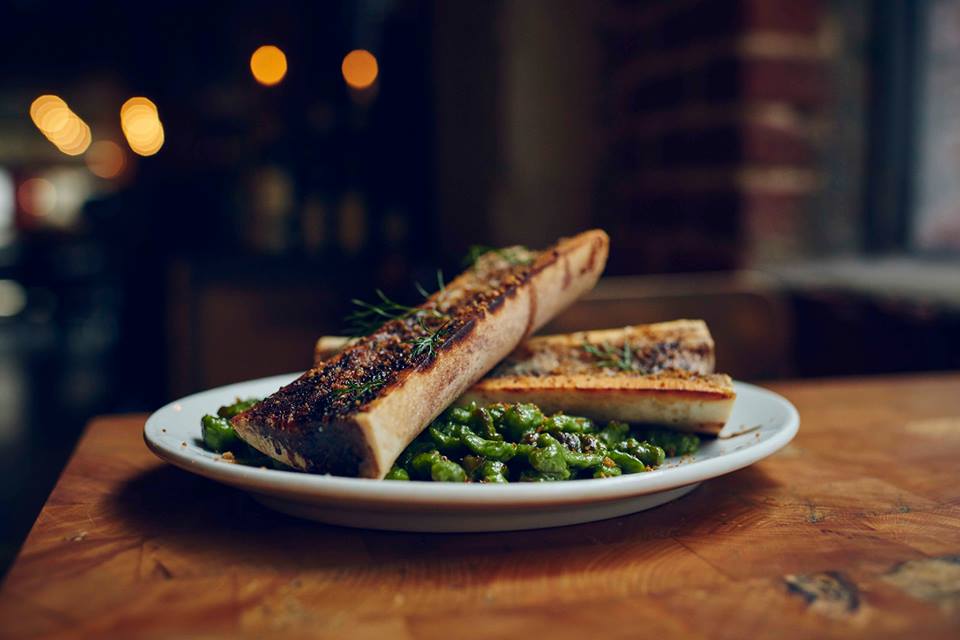 Bestia
Pick up any food publication that has a focus on Los Angeles eats and you'll see Bestia within its pages. It's arguably the best restaurant in Los Angeles and if major food critics had their way, they would probably say Bestia is the reason Angels still hover over the city. A bit of an exaggeration? Sure, but eat a dish in the restaurant and you may think God is guiding Chef Ori Menashe's hands while in the kitchen. The Arts District restaurant is beautiful and the menu speaks for itself. If you find yourself unsure of what to get, the Roasted Marrow Bone may be your best bet. It's aesthetically pleasing thanks to its spinach gnocchetti, crispy breadcrumbs, aged balsamic, and of course, the bone marrow. Dive into this one head first and you'll find yourself swimming in a sea of happiness.
Where: 2121 E 7th Place, Downtown
Los Angeles is a beautiful city with a selection of great eateries throughout its many cities. Spend some time enjoying activities and then take an hour or two to recharge with the delicious items at the restaurants listed here. Go to a few or go to them all, but whatever you do surround yourself with good company as you spin your fork in a plate created just for you and your friends.