This past December, my family and I travelled to China for the first time. Being the foodie of the family, I asked friends and family who had been in China before to give me restaurant recommendations. Every person that gave me tips for Shanghai, included Mercato a trendy Italian dining spot on their list. After my third friend included Mercato, I just thought to myself I must go try it out!
Since I was the one responsible for making all the restaurant reservations, I decided to book a table at Mercato for our third night in Shanghai. When I emailed my family about the restaurants I had done reservations at, my grandma was a bit hesitant when she saw it was an Italian restaurant. She even responded with a note saying she found it ridiculous that we try an Italian place during our time in Asia. I know how it is when my family travels together, every single member has an opinion or preference but to be honest I didn't mind. I was excited to visit Mercato after so many positive comments!
Go forward two weeks later, my grandma was the happiest with my decision and couldn't wait to have pizza for dinner. Don't get me wrong we loved Chinese food but the truth was that we did miss Western food after a few days into our trip.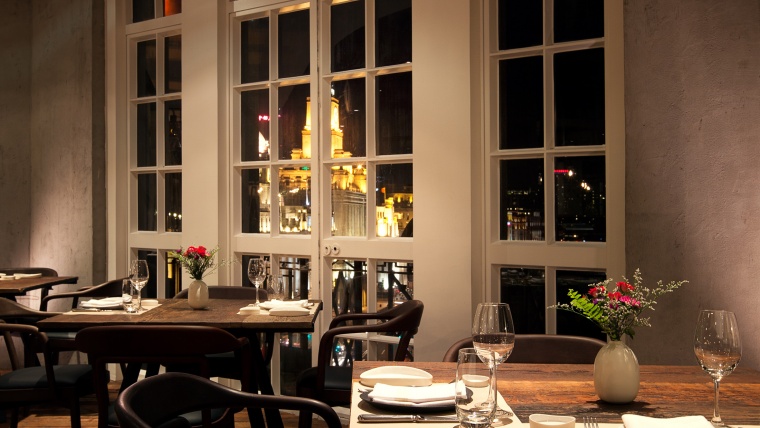 Mercato is located in three on the bund, a restored building with a variety of restaurant options inside. This building has become Shanghai's finest epicurean destination blending arts, gastronomy and culture all in one. Mercato is the restaurant on the sixth floor and the minute you walk in you feel as if you are in a trendy restaurant in Manhattan. Dark wood design, leather chairs and rustic surroundings create a polished yet inviting atmosphere.
When you arrive order one of their cocktails made with the finest Italian spirits. My favorite was the Sicilian Margarita with silver tequila, basil, chili and lime. It reminded me of drinks back home even though I was kilometers away!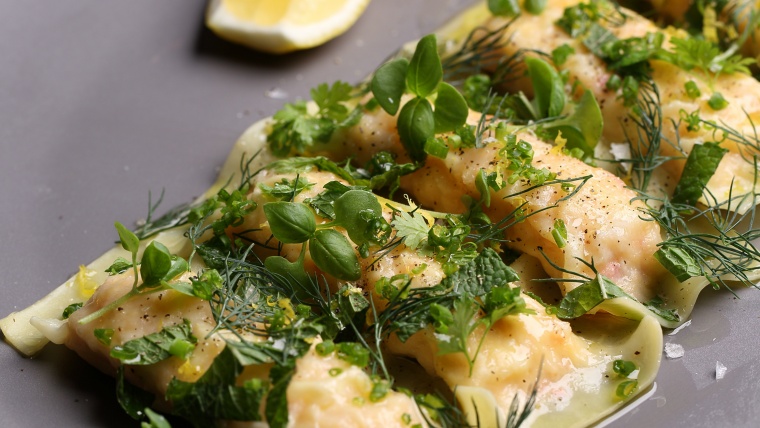 For appetizers I would recommend the spicy tuna tartar and the beef carpaccio. The fresh ingredients make these dishes absolutely delicious! As a main course you must get the truffle pizza, its the highlight of the restaurant. This outstanding pizza comes with an egg on top but you can order without it. Mercato has an in house Italian wood burning oven and prepares semolina flour dough on a daily basis. Believe me when I say this will be your favorite pizza the minute you take a bite! The softness of the dough mixed in with the truffle oil makes it a perfect combination.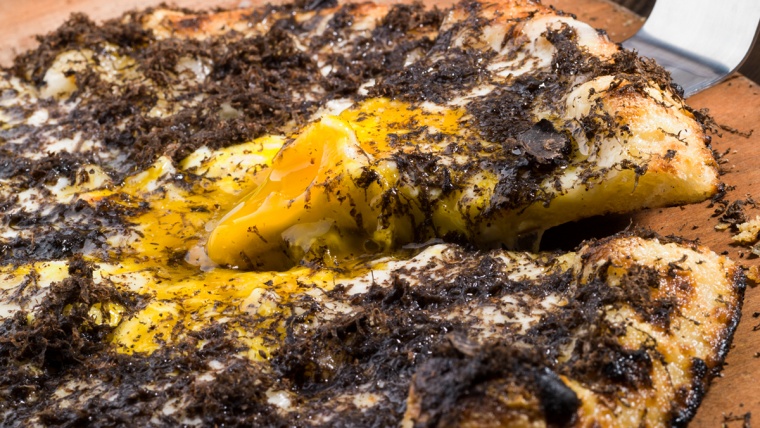 After dining here I now understand why Mercato is a favorite amongst Mexican and international tourists when traveling to Shanghai. I keep thinking of that amazing truffle pizza and hoping I can get something similar in America! Mercato has been recognized with a number of awards including the Best Western Restaurant with Finest Food Ingredients by Modern Weekly and Best Italian by That's Shanghai. This restaurant is certainly a must when visiting Shanghai, just make sure you make a reservation in advance to secure a spot.