You already know that us Meyers love to eat meat. What you might not know is that my father is a hard-core barbecue enthusiast. You would imagine that surrounded by women he would rarely get the chance to exploit his love of these meals because, lets face it, its not a very feminine cuisine. Well, my father has his ways and he somehow managed to take us to this barbecue place he saw on Food Network's Chopped that he really wanted to go to. He had talked about it enough that he got us really excited to go try it and we loved it.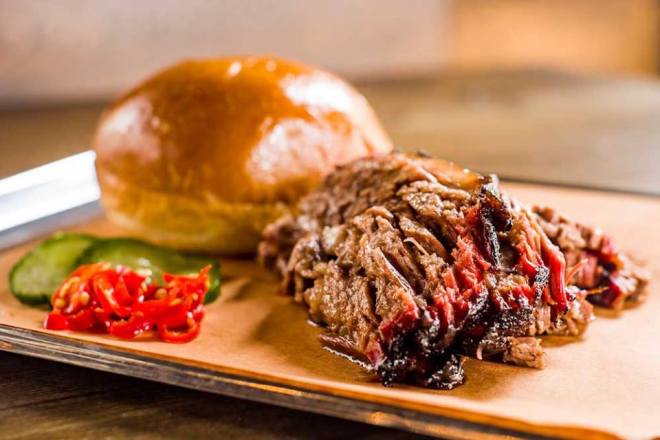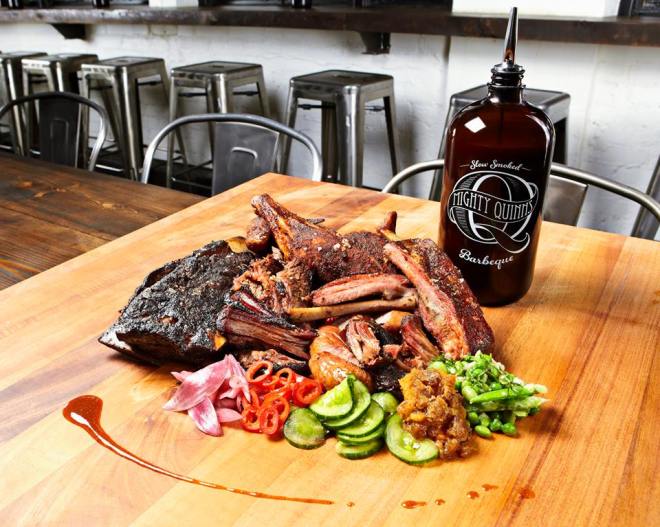 Here is the story: Mighty Quinn's was opened by chef Hugh Mangum. He grew up in Santa Monica, but his father was born in Houston, so he was always around Texas-style barbecue. Mighty Quinn's was never at the top of the things he wanted to do when he grew up he was actually a drummer before starting the business. He started with a pit he took to Smorgasburg, Brooklyn, but soon found out that the brisket he was cooking was not enough, so he opened Mighty Quinn's. In 2012 he appeared on Food Network's Chopped (season 13 episode 7, for those of you who want to watch) and won. He also served as a judge on Beat Bobby Flay, so I think its safe to say he is a barbecue master.
Onto the food. You arrive and you have the option to choose from a variety of meats. The only thing I had really tried before that was on the menu was the brisket, so I ordered that to be safe. Then the lady behind the counter pulled out the most amazing looking meat from the oven and when she told me they were burnt ends, I changed my order. Altogether we ended up ordering the brisket, the burnt ends, some ribs and the spicy wings.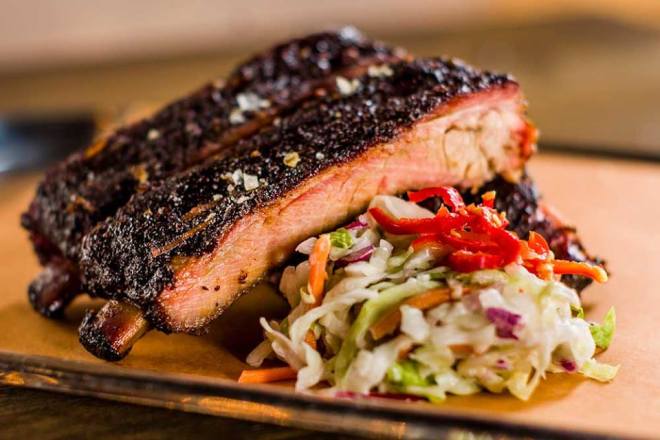 Everything was ridiculously good. We finished the first round and I got up to order more burnt ends and got the sweet potato casserole as well. I could not believe how good everything was. The burnt ends are literally the burnt ends of the brisket in barbecue sauce. Both the brisket and the sauce are amazing, so there was really no way that could not be excellent. I am no barbecue expert so I have no idea about all the technicalities involved, but whatever they are doing is working.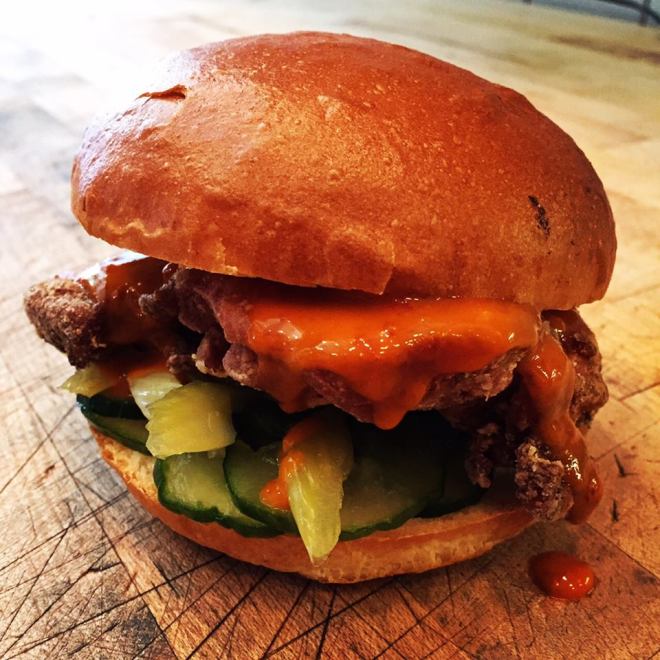 I highly recommend you stop by one of the Mighty Quinn's locations in you next journey to New York, I know I will. I also know that next time my dad suggests a barbecue restaurant, I will not be the one to disagree.
by: Nicole Meyer
Nicole Meyer grew up in Mexico City, with a family who always loved to travel, experience new things and dine out. After high school, she moved to Washington DC, where she currently attends George Washington University. Nicole never misses a chance to try a new restaurant and experience new flavors. As DC's culinary scene grows she loves to follow it along. Stay tuned for reviews on the latest and best restaurants of the district.