Everybody knows New York City has no shortage of things to do. From museums to theater shows, shopping or our personal favorite- eating, there are countless of things to do. There are so many things to do in fact, that we tend to focus solely in Manhattan when visiting the Big Apple. A few weeks ago we choose to look a little beyond the city, when my parents came to visit, and what we found left us in complete awe.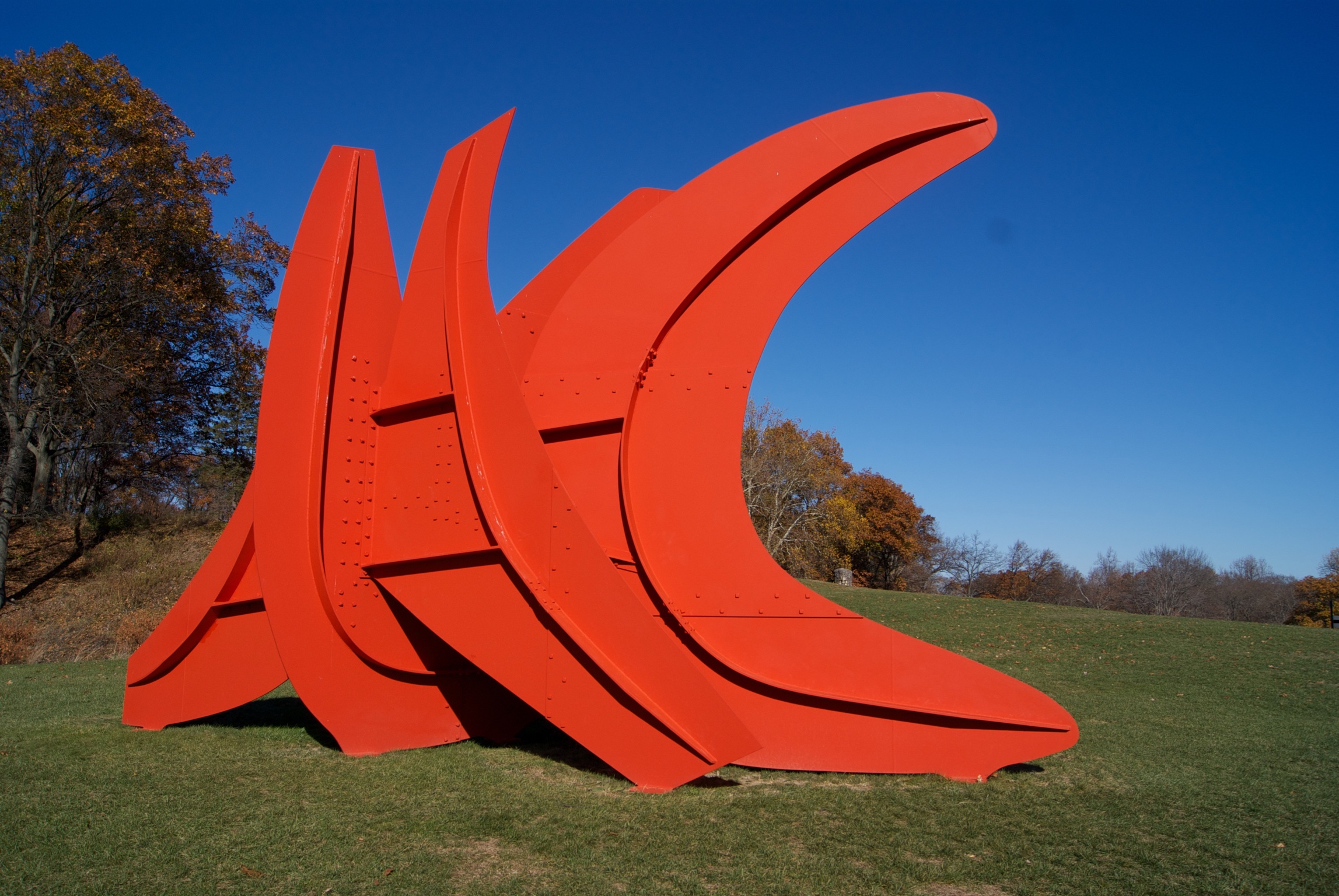 Opened in 1960 and now one of the leading sculpture gardens in the world, Storm King Art Center is a 500-acre wonderland filled with fields, hills and woodlands that provides an amazing backdrop for about 100 sculptures created by some of the world's most renowned artists including Richard Serra, Sol LeWitt, and Alexander Calder. We did not know what to expect of a sculpture garden in the middle of nowhere, but quickly realized we had found a hidden gem.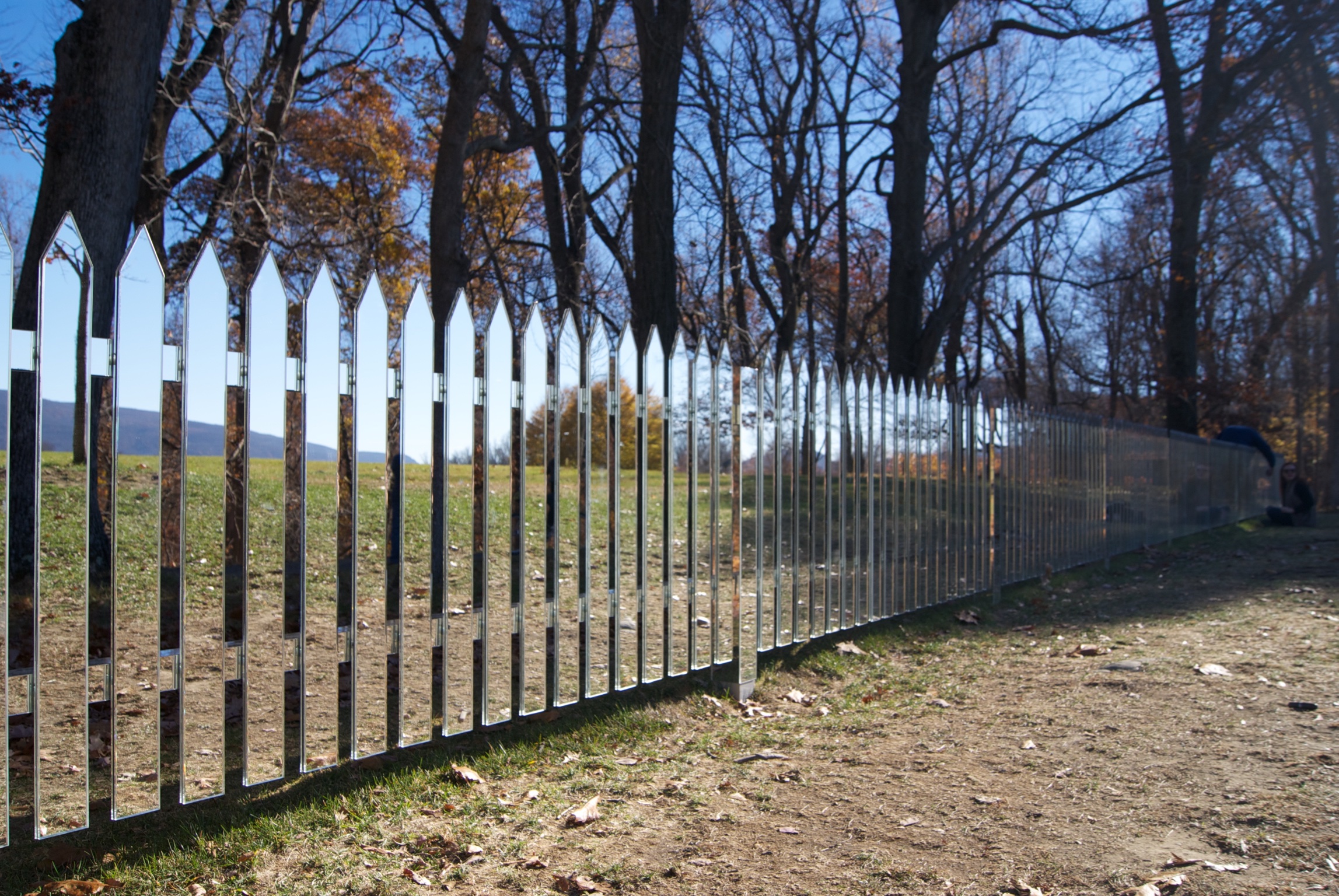 Storm King Art Center is located one hour north of New York City in the Hudson Valley, very easily accessible by train if you don't have access to a car. To get here you must take a train from Penn Station to Secaucus and then transfer to Port Jervis and get off on the Salisbury Mills/Cornwall stop. From here there are multiple taxis that can drive you 10 minutes to Storm King.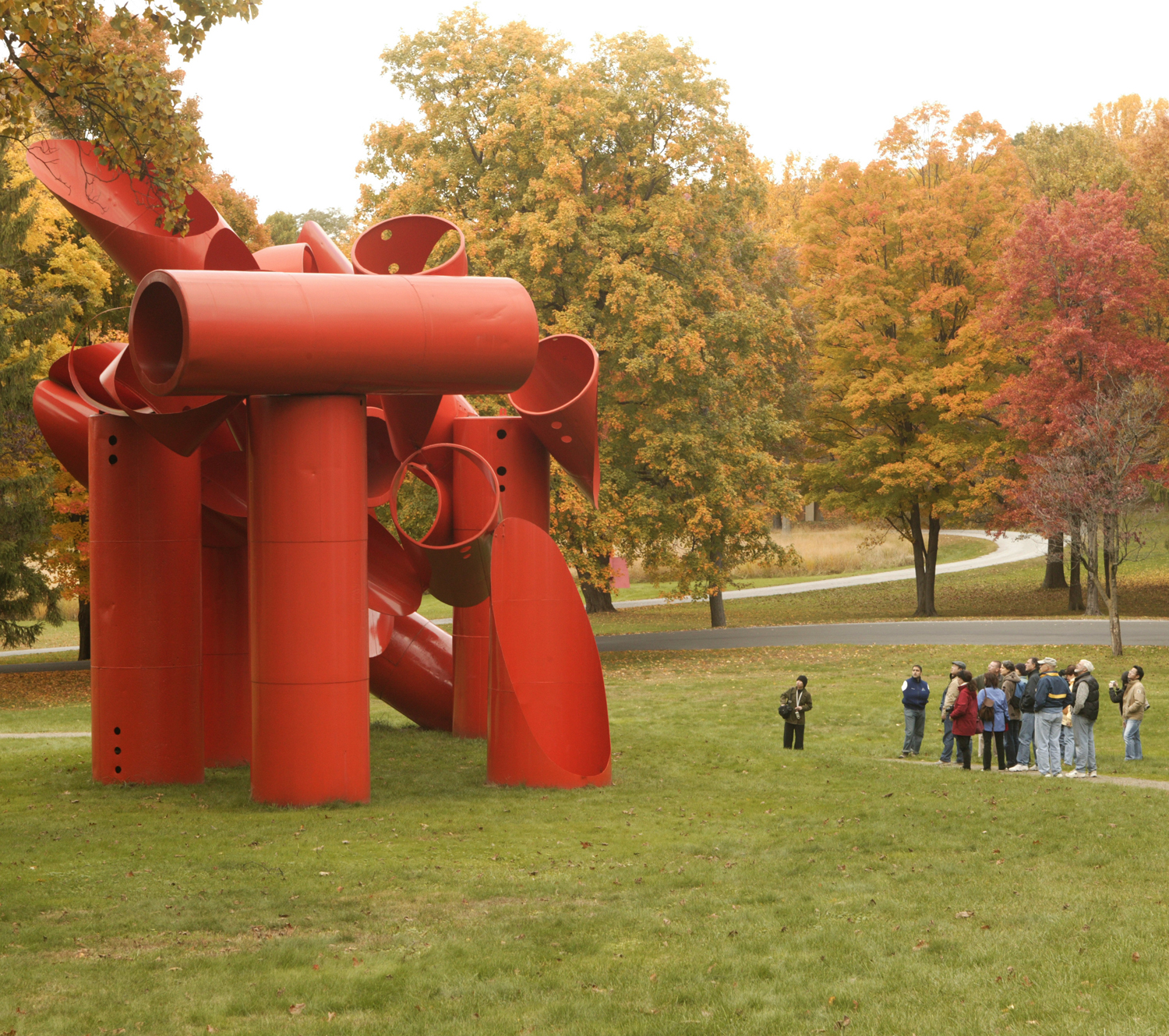 Once at Storm King, there are various ways to visit the park. They have some bikes for rent, a trolley that drives you around or walking paths. To put some proportion in terms of the size of the place, 500 acres is equivalent to five golf courses. We went late November and the weather had made a turn for the cold so decided on the trolley. It was fantastic because you could get off in certain stops, take pictures, walk around and then get back on. If you go in slightly warmer weather I recommend you tour the land on a bike.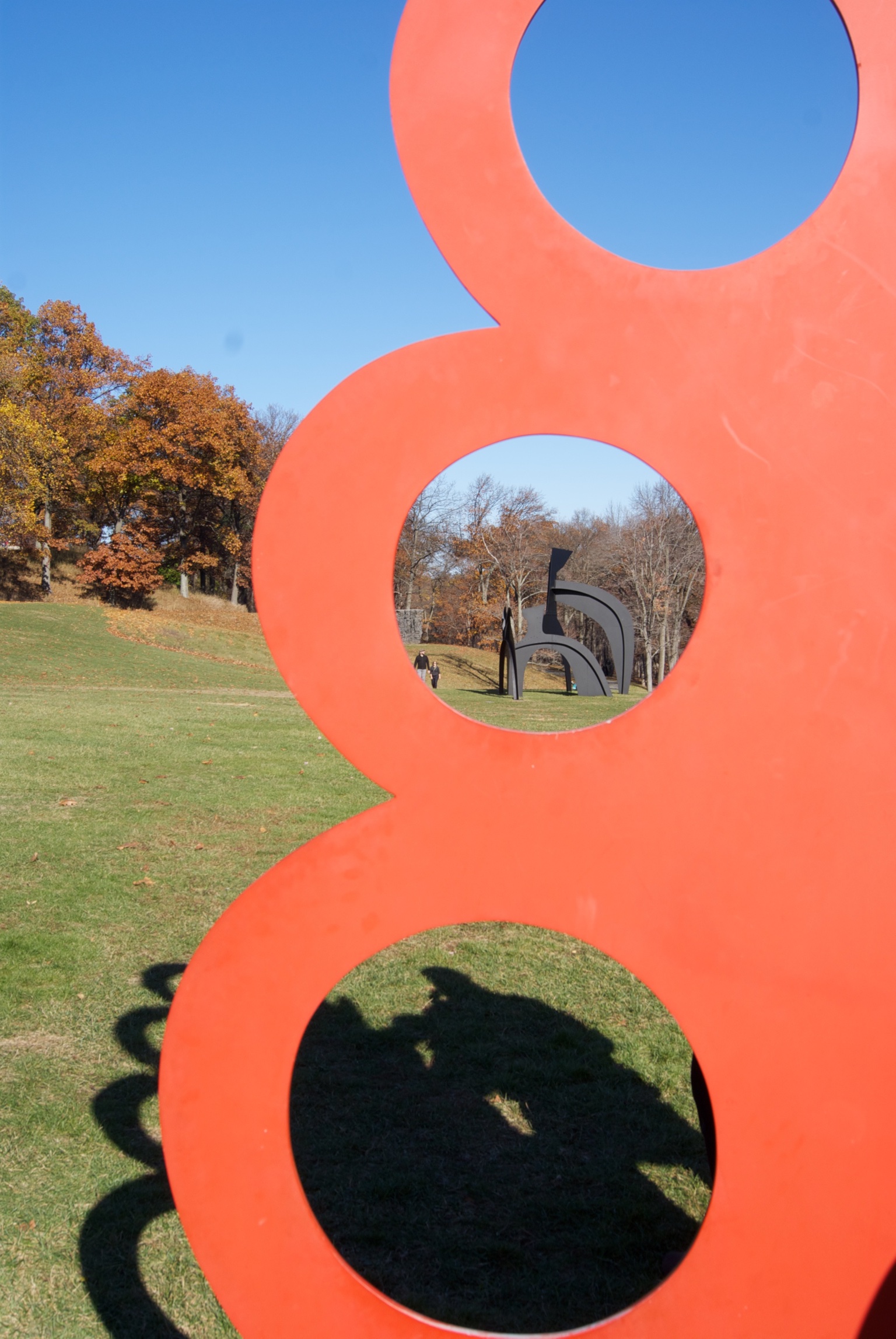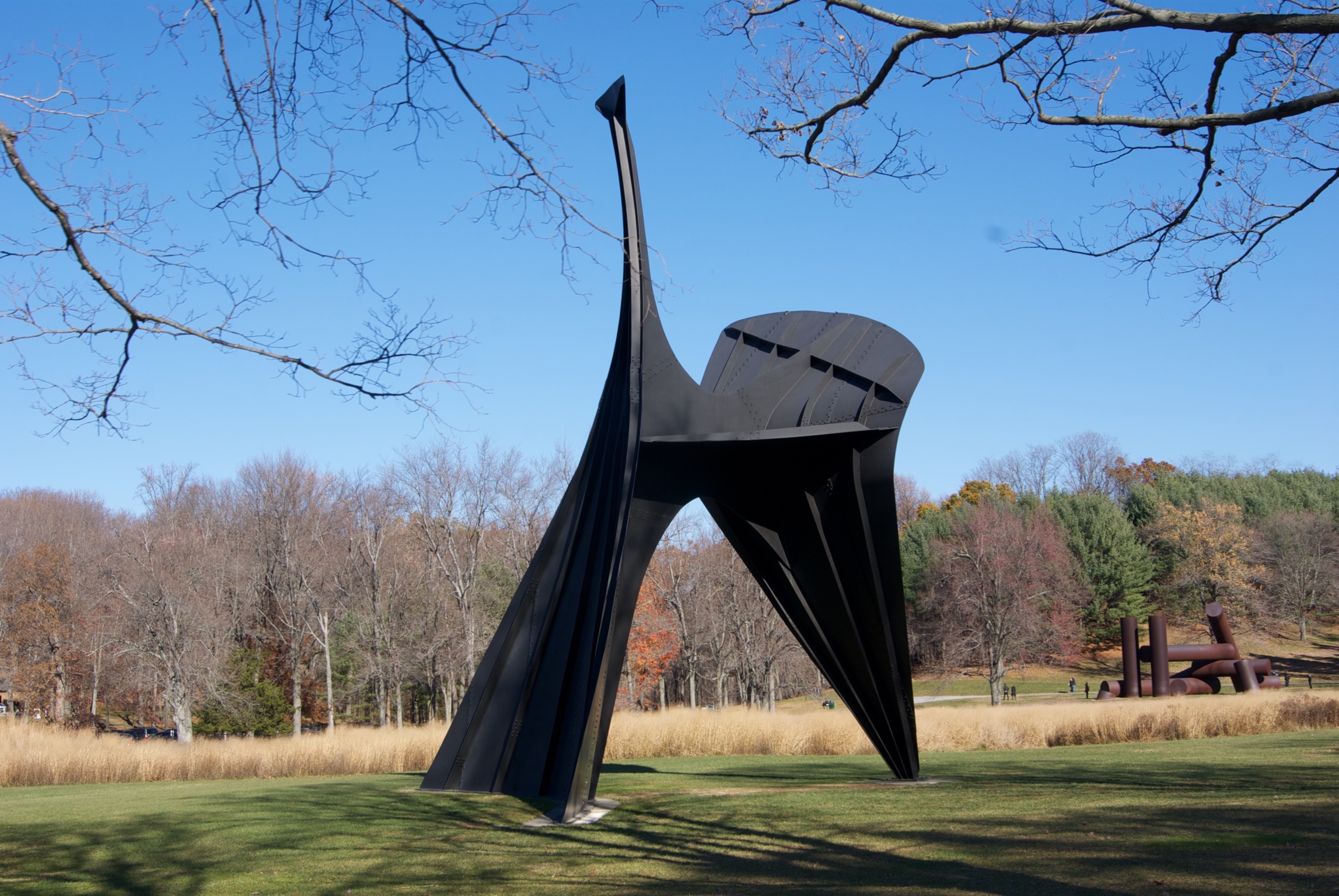 Now for the art,  we were so impressed by the sculptures the park has installed. Not only by the sheer size of the pieces, but by the utter beauty of the landscape. The contrast of nature with steel and metal used in many pieces provides views worthy of postcards. The ground are so expansive that the 100+ works of art all have their own space in which they are in absolute harmony with its surroundings.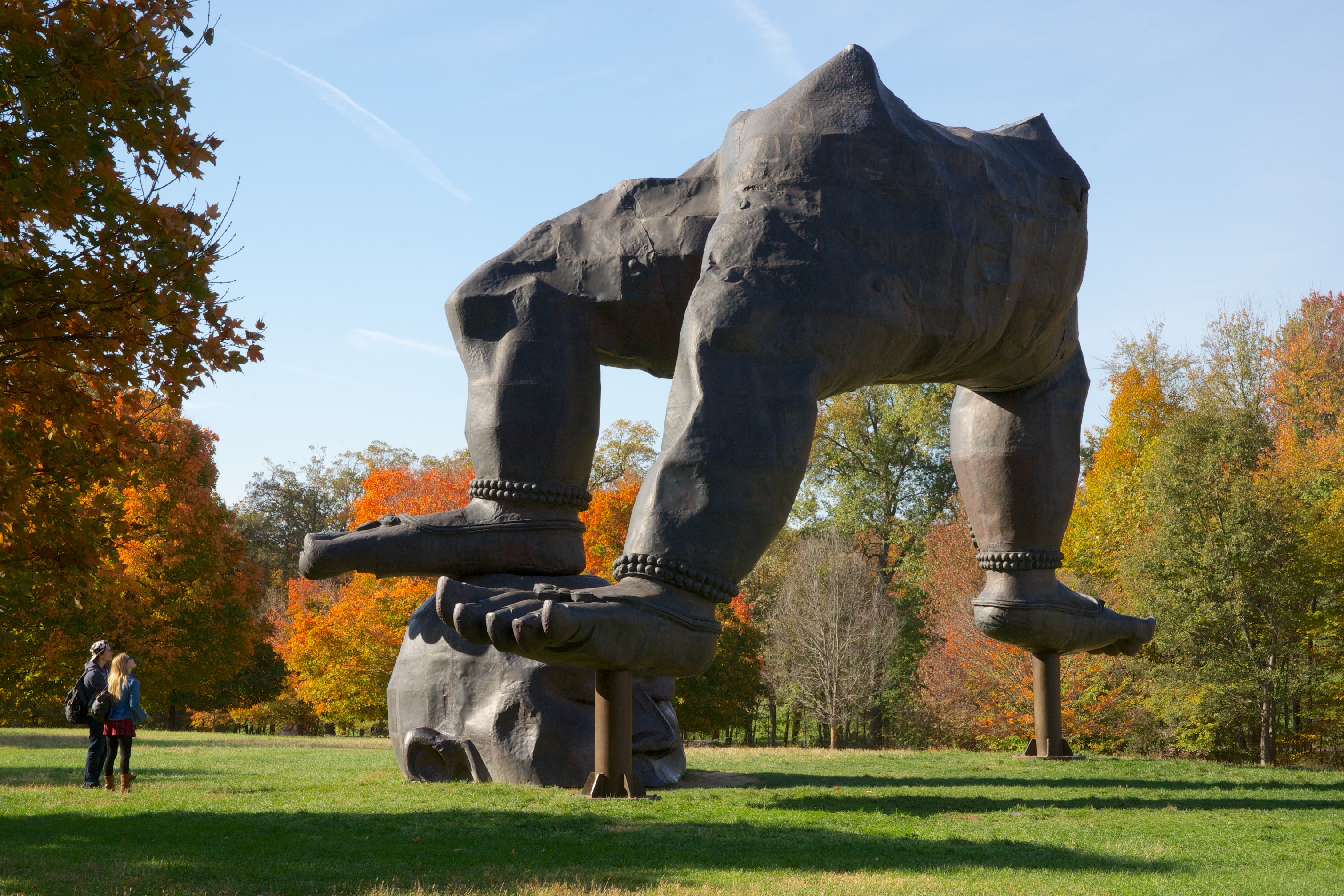 Writing about every single sculpture would be never-ending, but I can tell you which my favorites were so you can keep an eye out when you go to visit. The wall that disappears into the river by Andy Goldsworthy is definitely at the top of my list, and the three pieces by Calder don't fall far behind. Alyson Shotz mirrored fence was an excellent backdrop for some cool pictures and the Wavefield by Maya Lin was absolutely spectacular.
While you are up there and if you have access to a car, go eat at Roundhouse Restaurant in Beacon NY. Chef Terrance Brennan (He used to work at Le Cirque, and has 2 Michelin stars and 4 New York Magazine stars) makes a mean brunch with choices like Duck Confit hash or brioche apple french toast.
Visit stormking.org for more information on the park.